How to view payslips in FreeAgent
This article explains how to access your payslips once they're ready for you to view in FreeAgent.
Please note that FreeAgent's payroll functionality won't be available if you have an unincorporated landlord account or if you're preparing your accounts using cash basis accounting.
Navigate to the 'My Money' tab at the top of the screen and select 'Salary' from the drop-down menu.

Select the relevant payslip.
This will display the payslip on the screen. To download the payslip as a PDF, select 'Save as PDF'.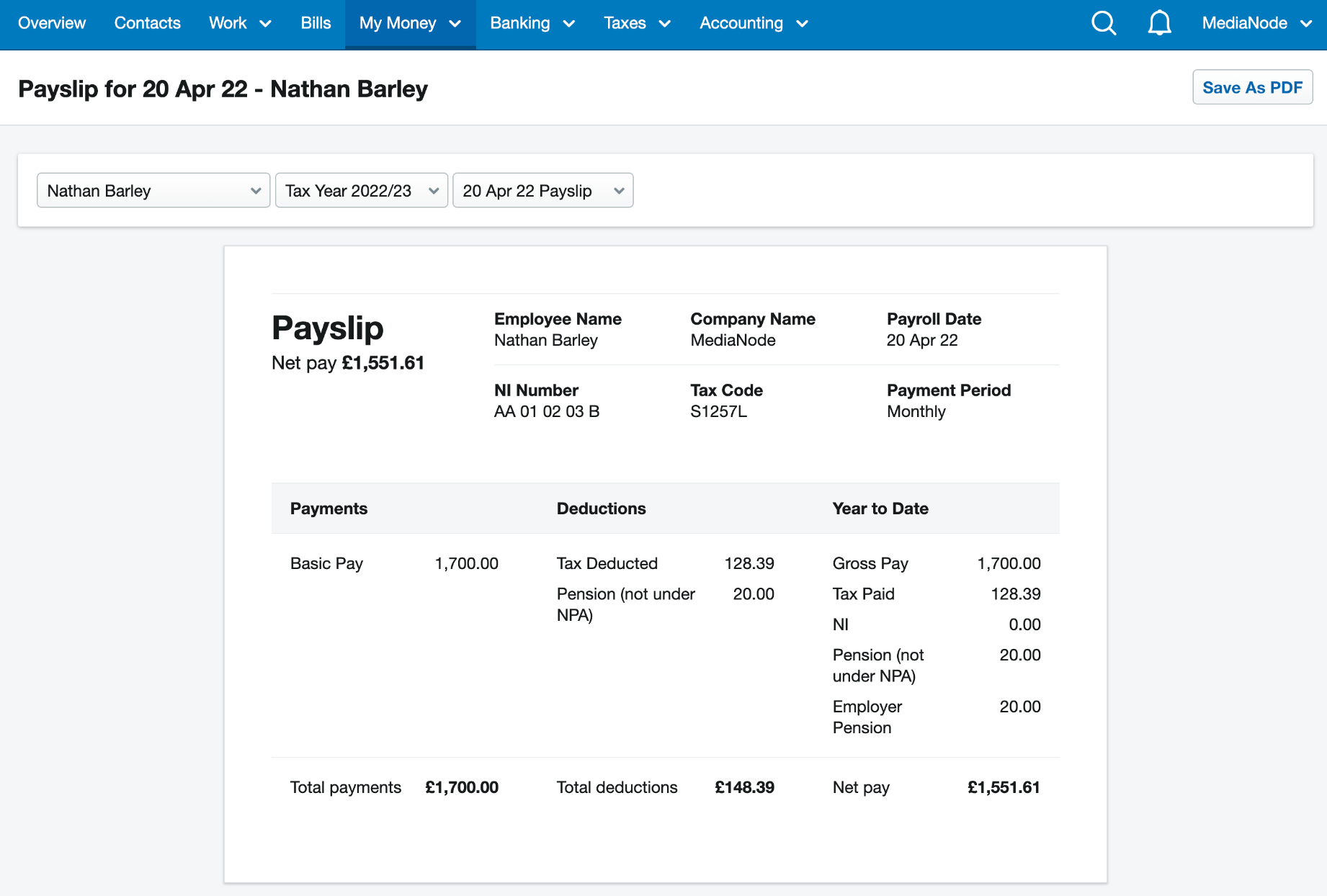 If anything doesn't look right or the information is incorrect, please speak to your employer.