Pay off multiple invoices in one payment
Discover how to explain multiple client invoice payments through a single bank account credit transaction.
When you explain a bank transaction, you can alter the explanation amount (which by default is set to the full amount of the transaction).
This is how to deal with the situation when you receive one payment from a customer that pays off more than one invoice.
The transaction will initially show the full amount that the customer paid you in the 'Value' field.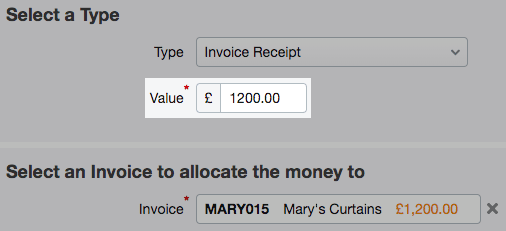 You need to change the amount in the 'Value' field to match the amount of the first invoice that this receipt is paying for.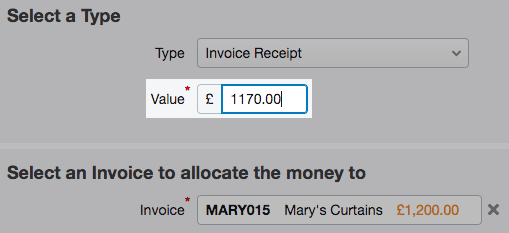 FreeAgent will have guessed an invoice to match this receipt to. If this is not the same as the invoice you had in mind when you changed the amount, select the cross next to the 'Invoice' field, and type into this field the same amount as you put into the 'Value' field. FreeAgent will guess one or more different invoices. Choose the correct one.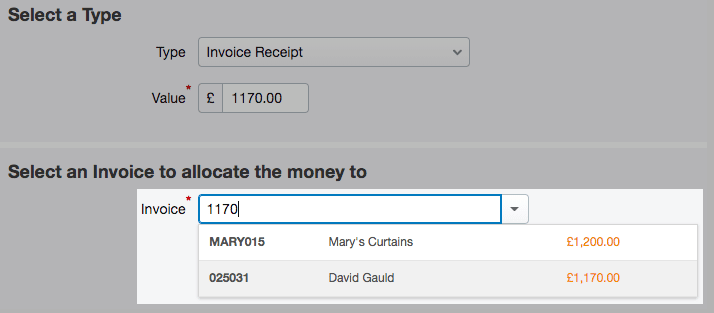 When you have allocated this part of the receipt to the correct invoice, choose 'Create New Explanation'.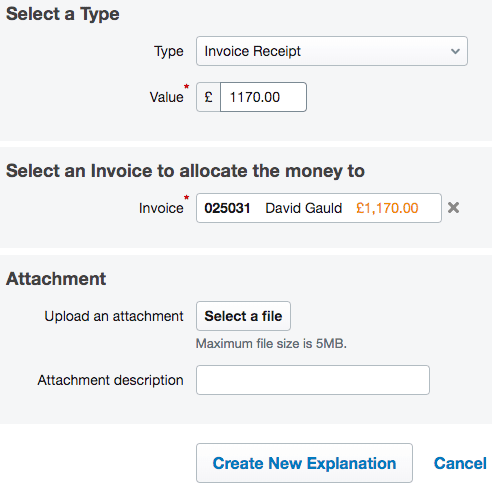 FreeAgent will then create a new transaction for the remainder of the receipt, which you can explain against the rest of the invoice(s) that the customer paid you for.
You can even mix debit and credit explanations against a single transaction (for example a mixture of invoices and credit notes) in the same way.
It's fine to have multiple entries explaining a single transaction like this - the only important thing is that the transaction is fully explained.