How to enter a refund from a supplier
This article explains how to record a refund from a supplier after you've paid a bill.
If the original cost was a bank payment, rather than a bill, you can simply explain the refund as a bank transaction using the type 'Refund'. If you've created a bill in FreeAgent and you're either not going to pay it in full or you're not going to pay it at all, you should follow the steps in this article instead.
Here's what you need to do to record a refund for a paid bill in FreeAgent.
1 Enter a bill credit note
First you need to enter a bill credit note for the amount of the refund. Enter this just like a bill, except that you need to put the total figure in as a minus.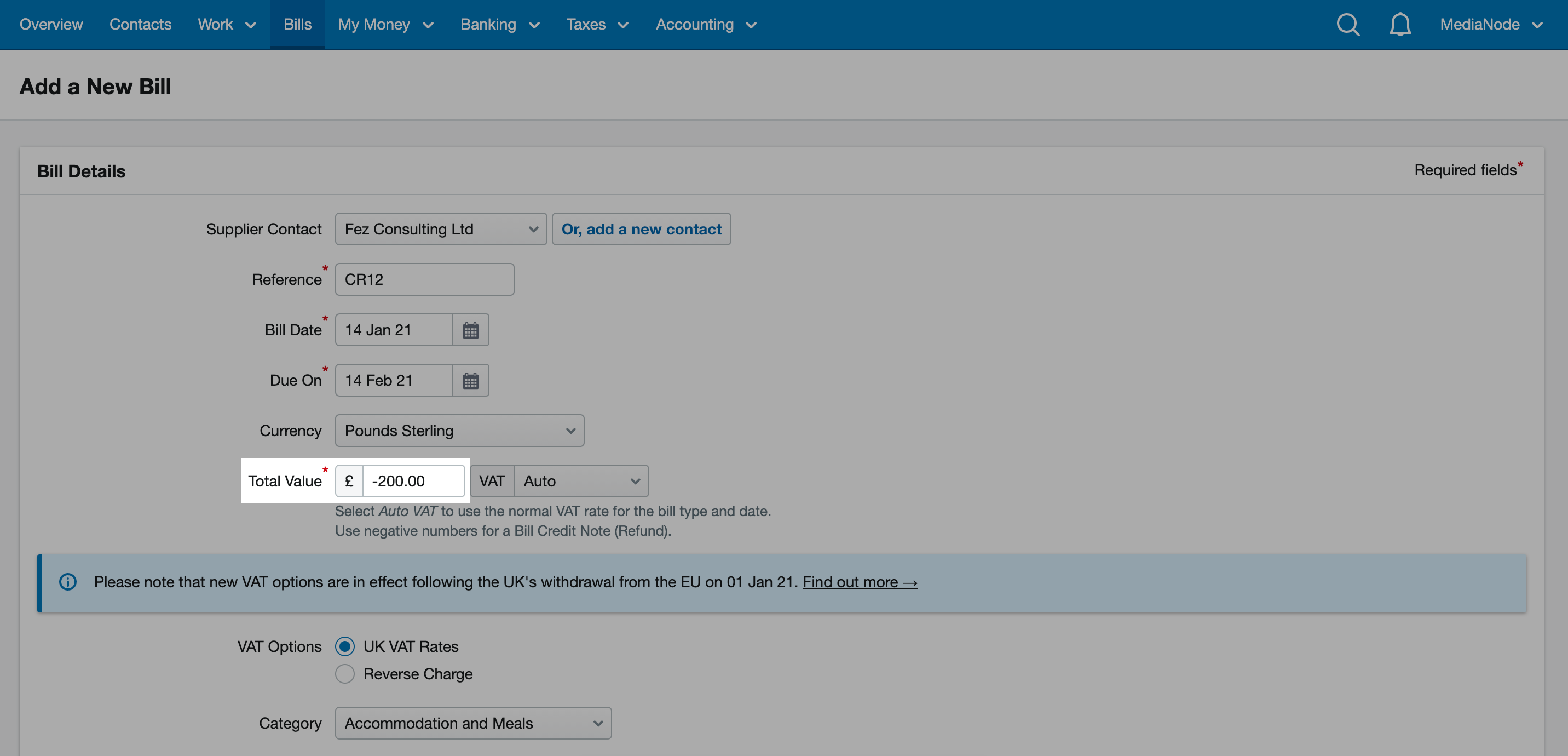 2 Enter or explain the receipt
To enter or explain the receipt, navigate to the 'Banking' tab at the top of the screen and select 'Bank Accounts' from the drop down menu.

Choose the relevant bank account from the list of accounts.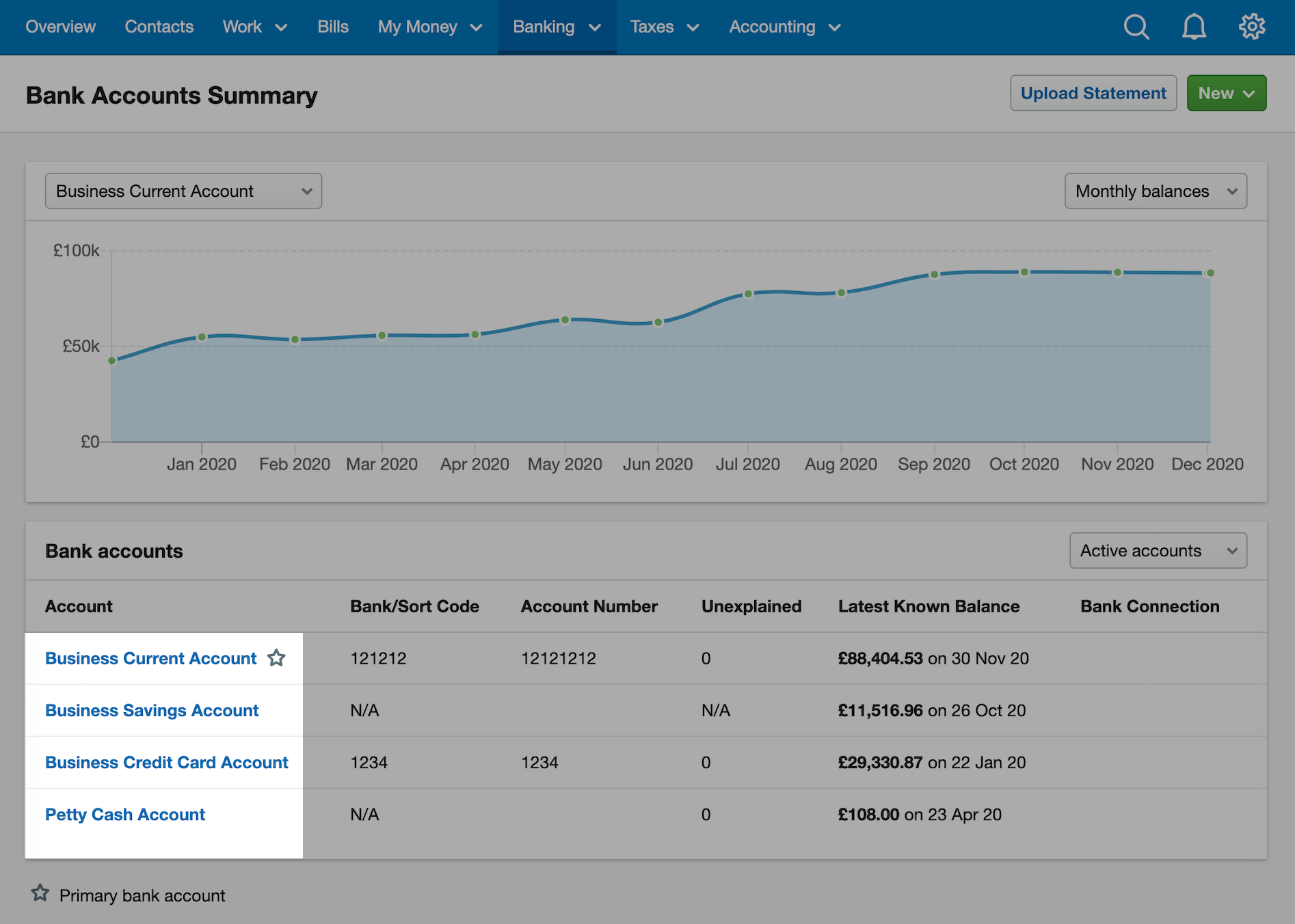 Explain or manually enter the transaction as Type - Bill Refund, making sure the date is correct, and the credit value. This is the amount you received. You'll have to enter these manually if you're entering the transaction yourself rather than explaining an uploaded transaction. The amount goes into the 'Value' field as a plus.

Choose the bill credit note against which the refund was received. Search using the contact or the bill reference number, or if you want to search using the amount, put a minus in front of the amount in the search box.

Select 'Create and Finish', or 'Create New Explanation', depending on which method you're using to enter your bank transactions.