Dividends under Self Assessment
How dividends declared by a company whose books are kept on FreeAgent appear on the Self Assessment screen for the users.
Choose Self Assessment from the Taxes menu.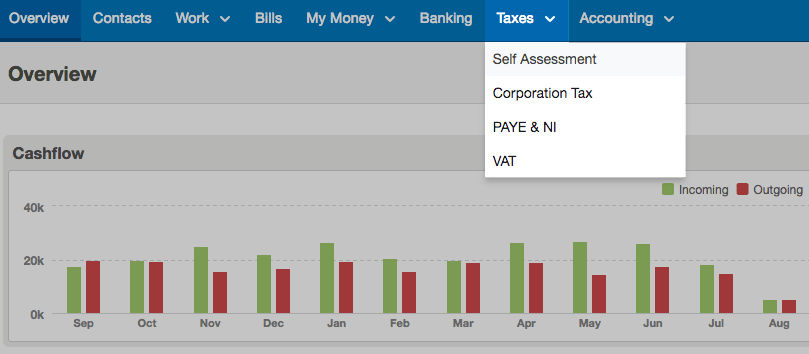 Then choose the user you want to see from the drop-down menu. Any shareholders who are receiving dividends need to be set up as shareholders, or employees, or directors in the Users area.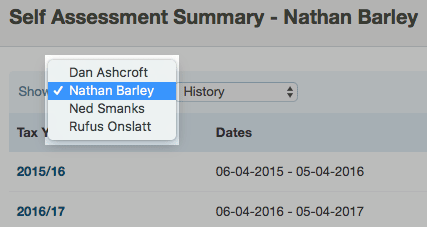 This brings up another screen from which you can choose which tax year you want to look at for this user. Select the tax year in question.

You'll see the dividend income from the company here on the "Main Return" tab and under the Income header of "UK interest and dividends.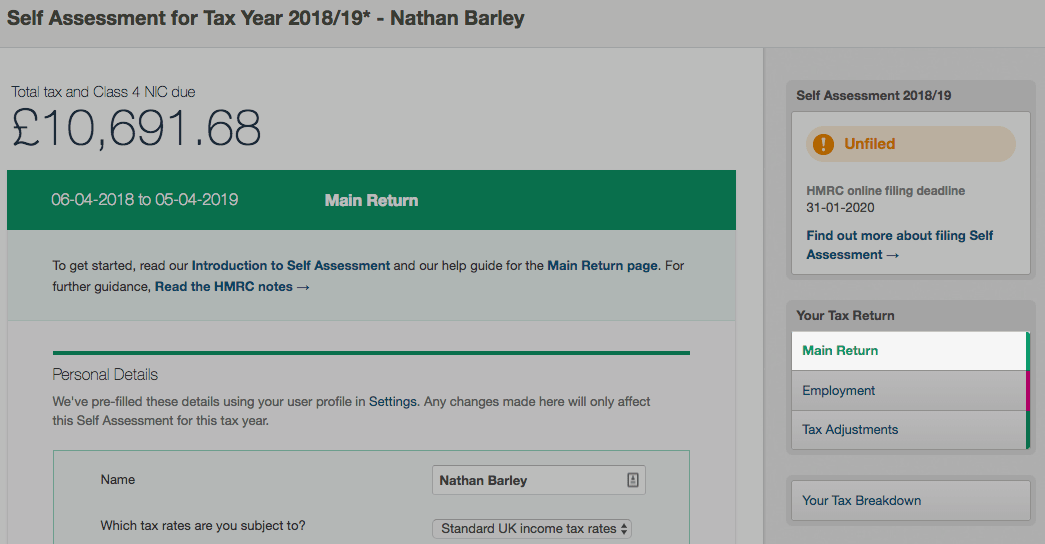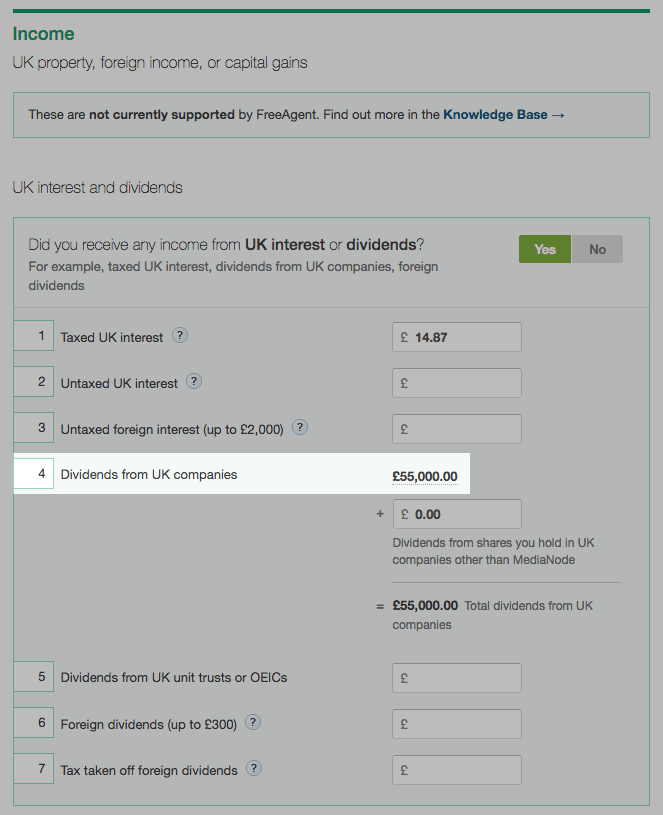 ...and here on the "Your Tax Breakdown".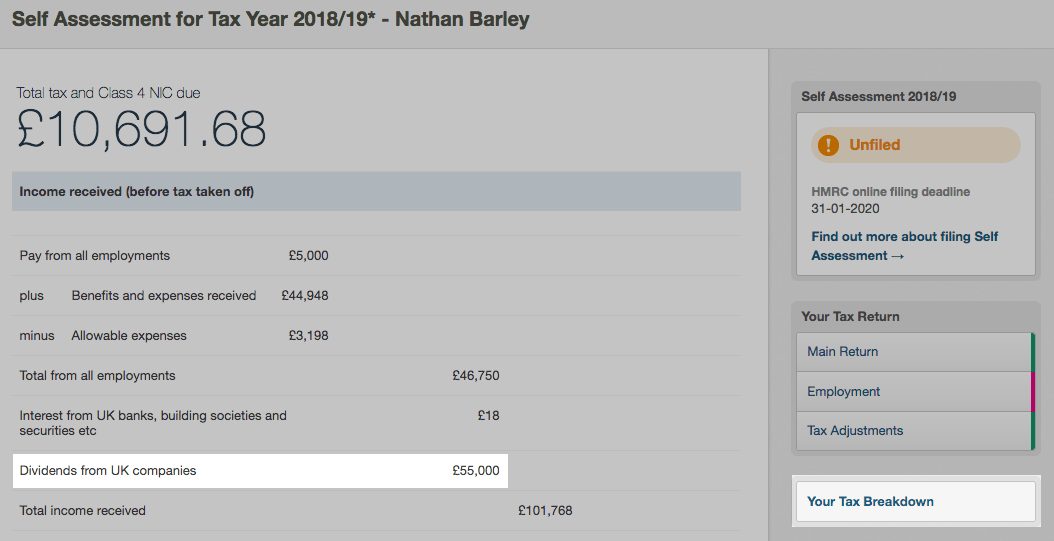 What about dividends I've received from other companies?
You can also enter dividends from other sources to help FreeAgent work out your Self Assessment income tax, such as dividends from shares you hold in public limited companies.
To do this, be sure you are in the Main Return page.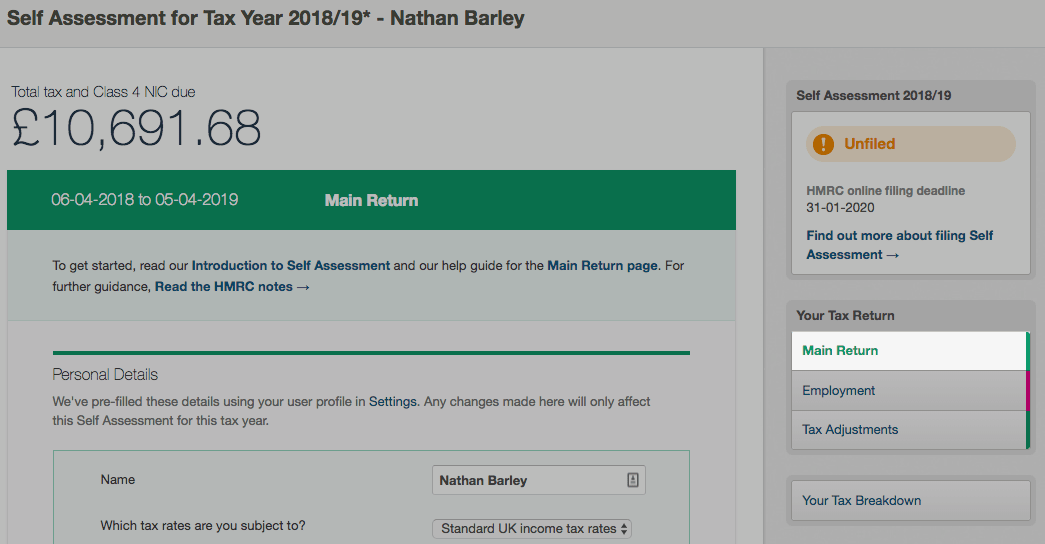 Under "UK interest and dividends" you can input your figures in box 4. Remember to enter them exclusive of tax credit. You'll see the amounts of the net dividend and tax credit on the dividend voucher that the company sends you, so just put the net amount in and ignore the tax credit.