How to edit a client's payslip
This article explains how to edit a payslip in your client's account in FreeAgent.
Occasionally you might find that you need to correct a client's payslip from a previous payroll month in the tax year. HMRC's advice is to correct an error by updating the year-to-date figures in your next regular Full Payment Submission. You can do that in FreeAgent by following the steps below.
You can also make corrections for a previous tax year and style a client's payslip.
Please note that you won't be able to view payslips on the FreeAgent mobile app.
1. Switch to the client's account
Begin by navigating to 'My Clients' from your Practice Dashboard.

Find the relevant client from the list and then select the 'Switch to' button. This will take you into the client's FreeAgent account.

2. View the payslip you want to edit
From within your client's account, navigate to the 'My Money' tab at the top of the screen and select 'Payroll' from the drop-down menu.

Select the appropriate payroll month from the 'History' section on the 'Payroll' screen.
Next, select 'View payslip' next to the user whose payslip you need to edit. To edit more than one payslip, you will need to complete this process separately for each payslip.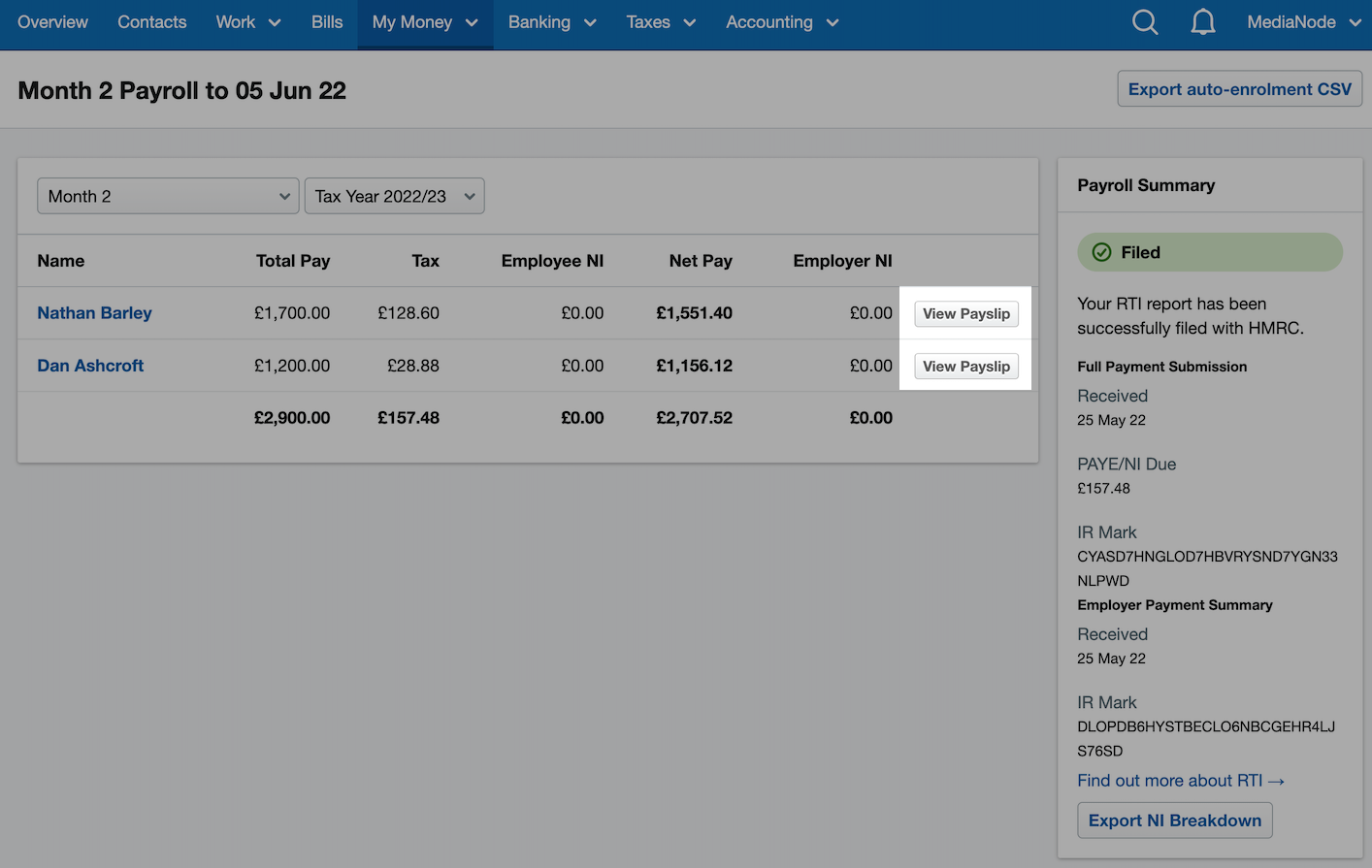 From the payslip screen, select 'Edit payslip' in the top-right.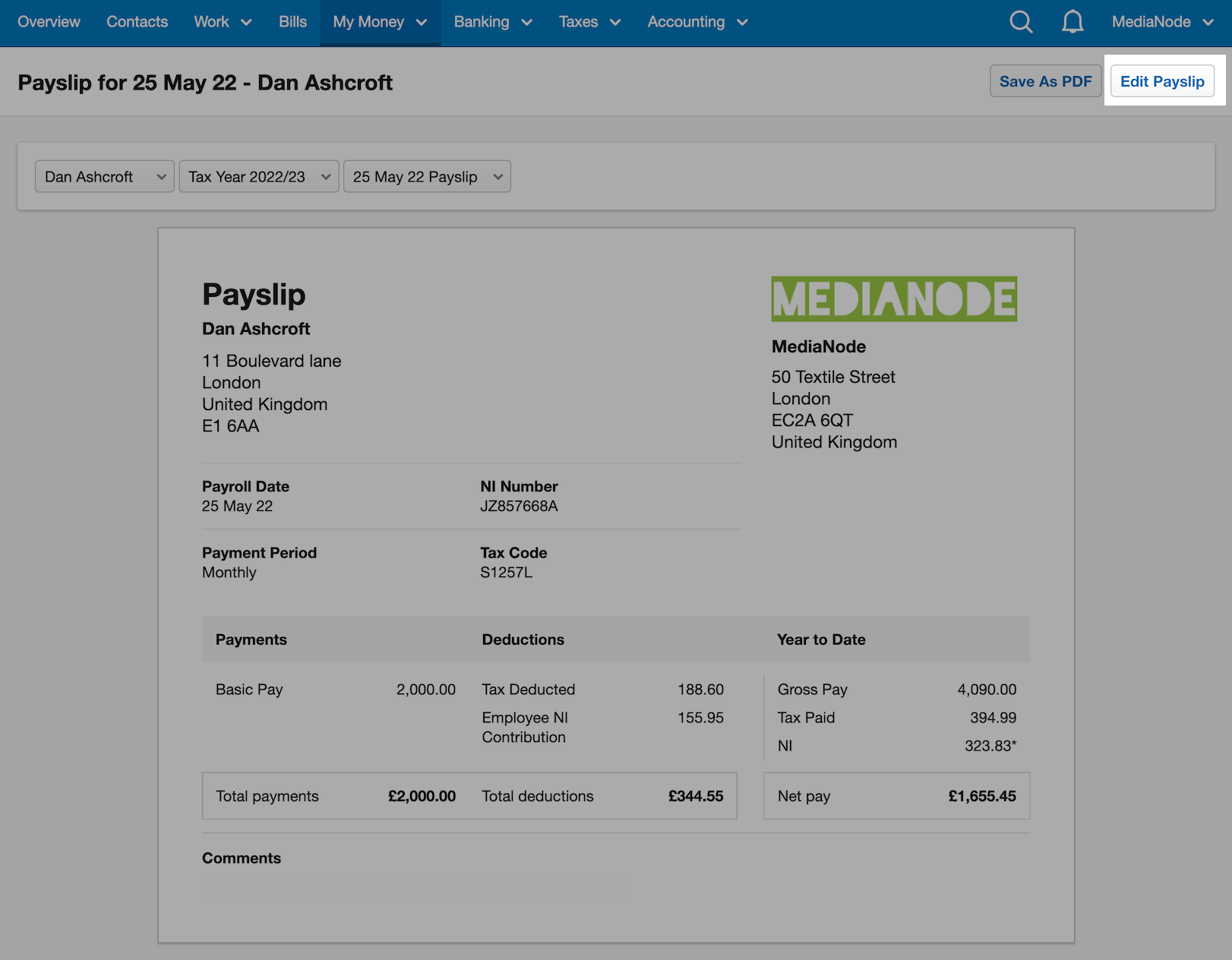 Please note that the 'Edit payslip' button won't be available if you are trying to edit a historical payslip of an employee who has a leaving date entered into their payroll profile. Please email practicesupport@freeagent.com for assistance.
3. Edit the payslip
Edit the required fields on the payslip and then select 'Save Changes' at the bottom of the screen. You can also add a comment to the payslip.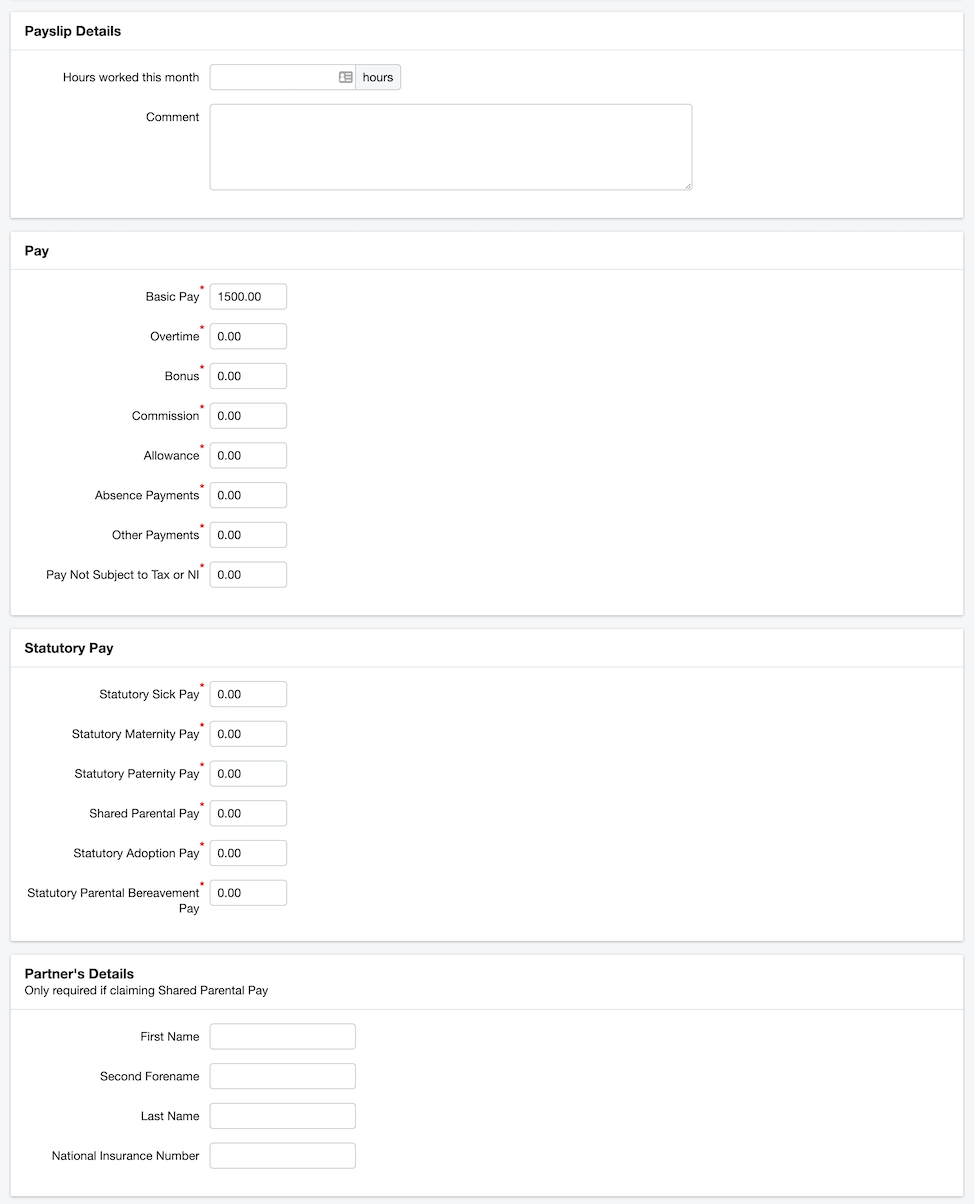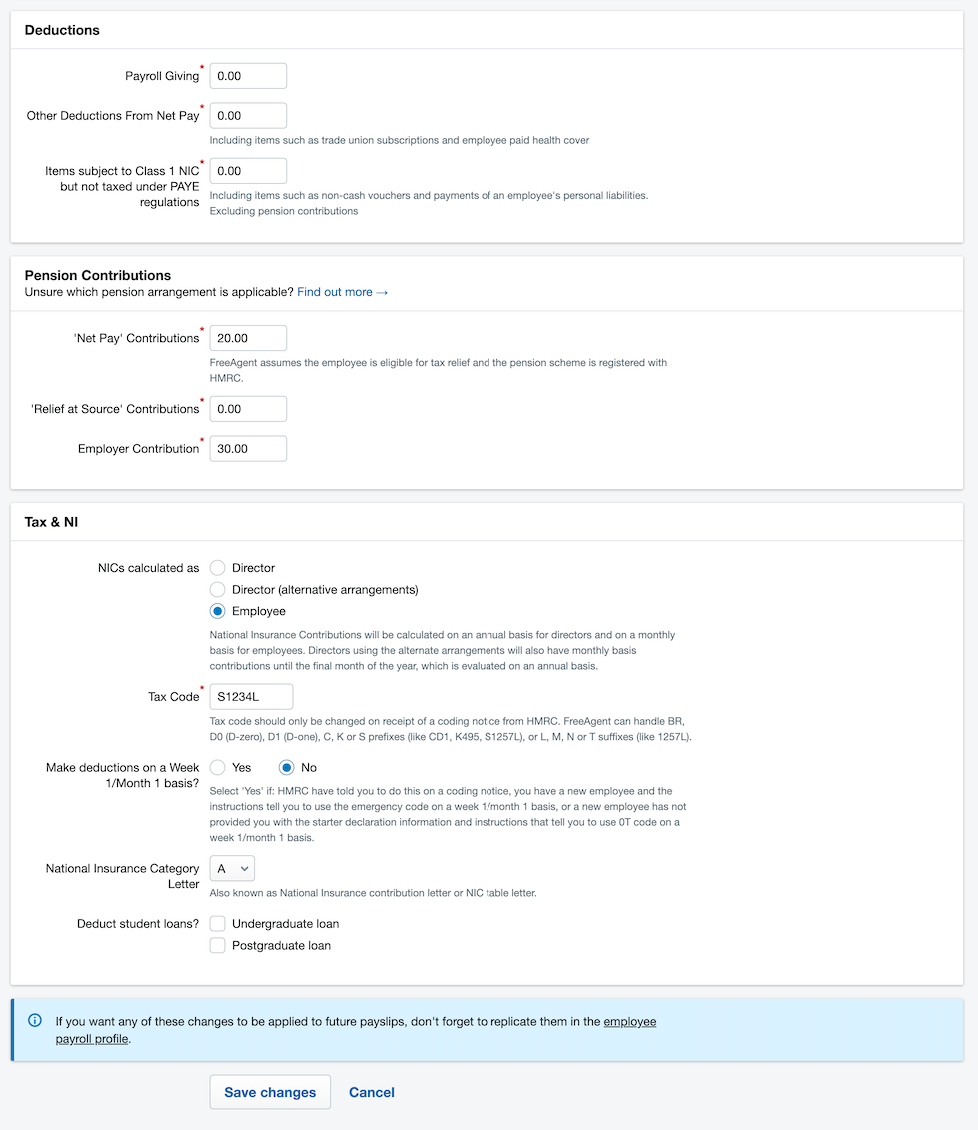 The employee's payslip for that month will automatically be updated on the screen. You can select 'Save as PDF' to save and then share the updated payslip with the employee and/or your client.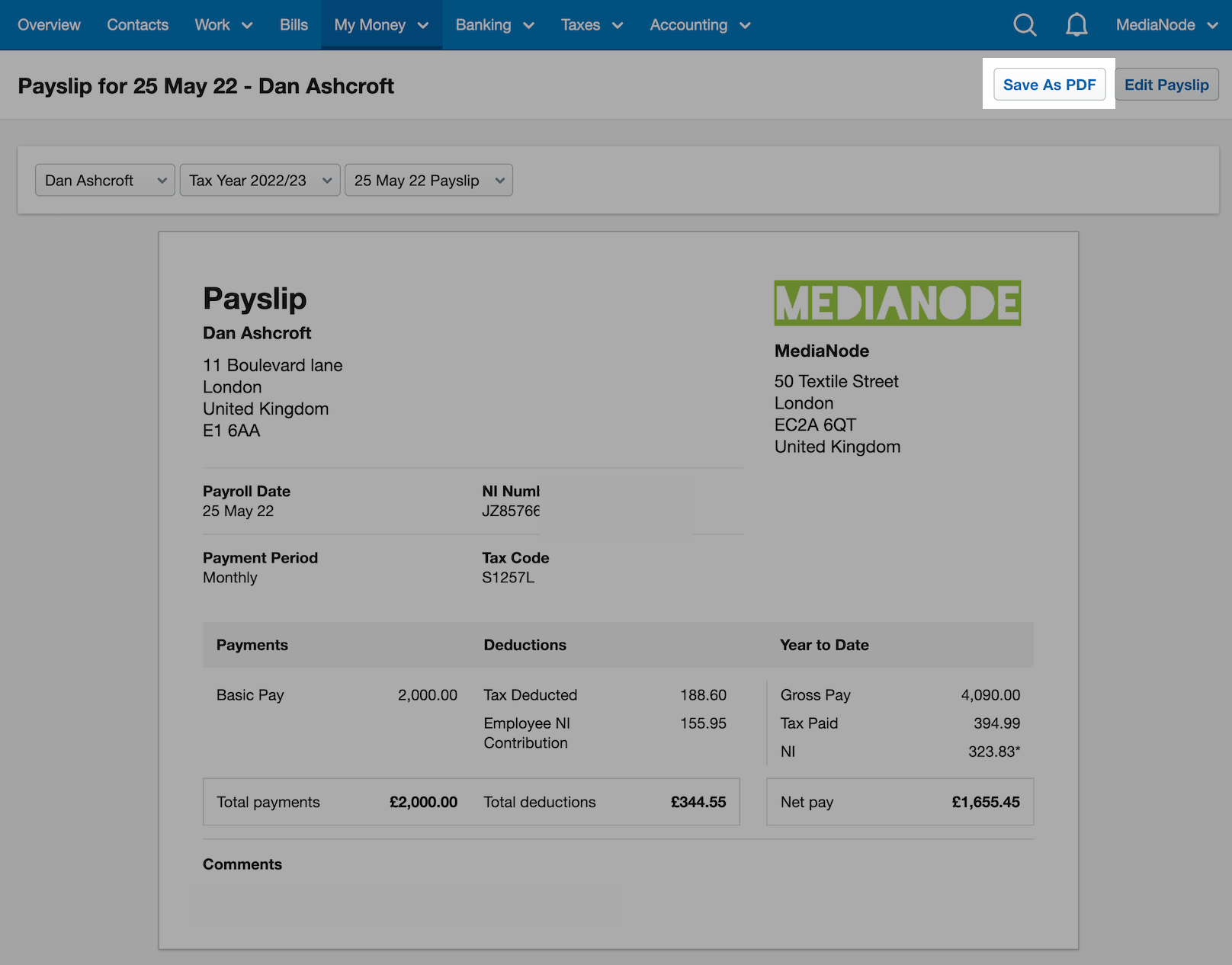 What happens next?
Editing a payslip in this way will update the client's year-to-date figures in FreeAgent, but please note that HMRC won't receive the client's updated information until the following month's payroll submission.