How to upload a file
This article explains how to upload a file or receipt that you might need while working on your accounts to the Files area in FreeAgent. 
For receipt management, you can use Smart Capture which will attempt to automatically extract the date and amount, to speed up the process of creating an out-of-pocket expense or explaining a bank transaction.
Please note that you can upload files up to 5MB in size to the Files area which contains 1GB of storage.
You can upload files in a number of different formats. Whilst not a comprehensive list, some of the more popular file types supported are: .jpg, .jpeg, .pdf, .png, .bmp, .tiff, .zip, .xls, .xlsx, .csv, .ofx, .qif.
Accessing the Files area
Navigate to the drop-down menu at the top-right of the screen and select 'Files'.

This will bring up a list of your files.
The 'General files' tab will contain uploaded files.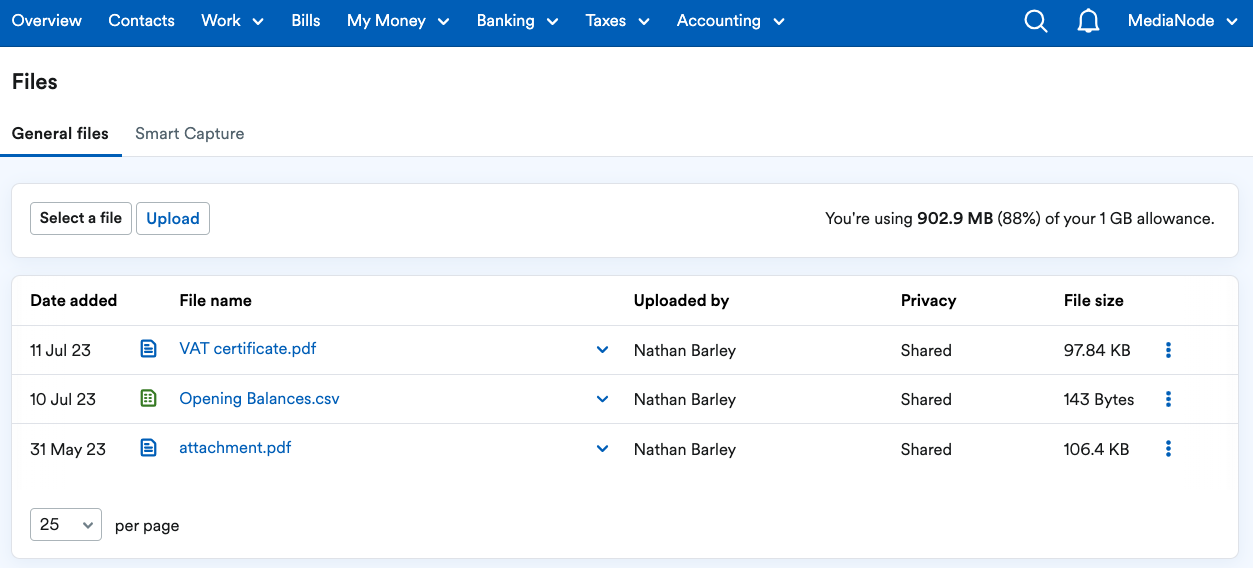 The 'Smart Capture' tab will contain receipt files which have had the date and amount automatically extracted by FreeAgent's Smart Capture functionality.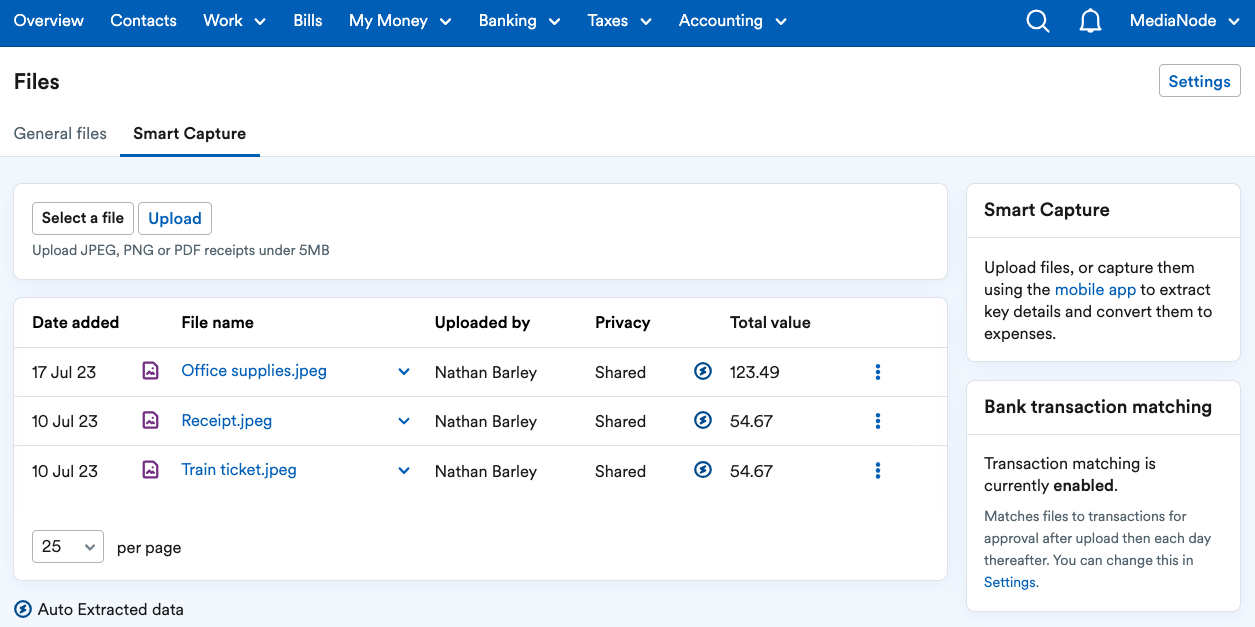 It will then attach the file to a 'Money Out' bank transaction, if one exists that is marked 'For Approval' and has a matching date and value.
Once the bank transaction is approved, the attachment will be removed from the Files area and exist only on the bank transaction. If you then remove the bank transaction explanation, the attachment will automatically be moved back to the 'Smart Capture' tab in the Files area.
Uploading a new file
You can upload a single file or multiple files in bulk.
Choose 'Select files' and select the file(s) you wish to upload.

Select 'Upload' to complete the process.