How to enter brought forward figures in FreeAgent
This article explains how to put your company's brought forward tax losses and the tax written down value of its asset pool into FreeAgent.
Where do I start?
Select 'Settings' from the drop-down menu in the top-right corner and then select 'Initial Tax Data'.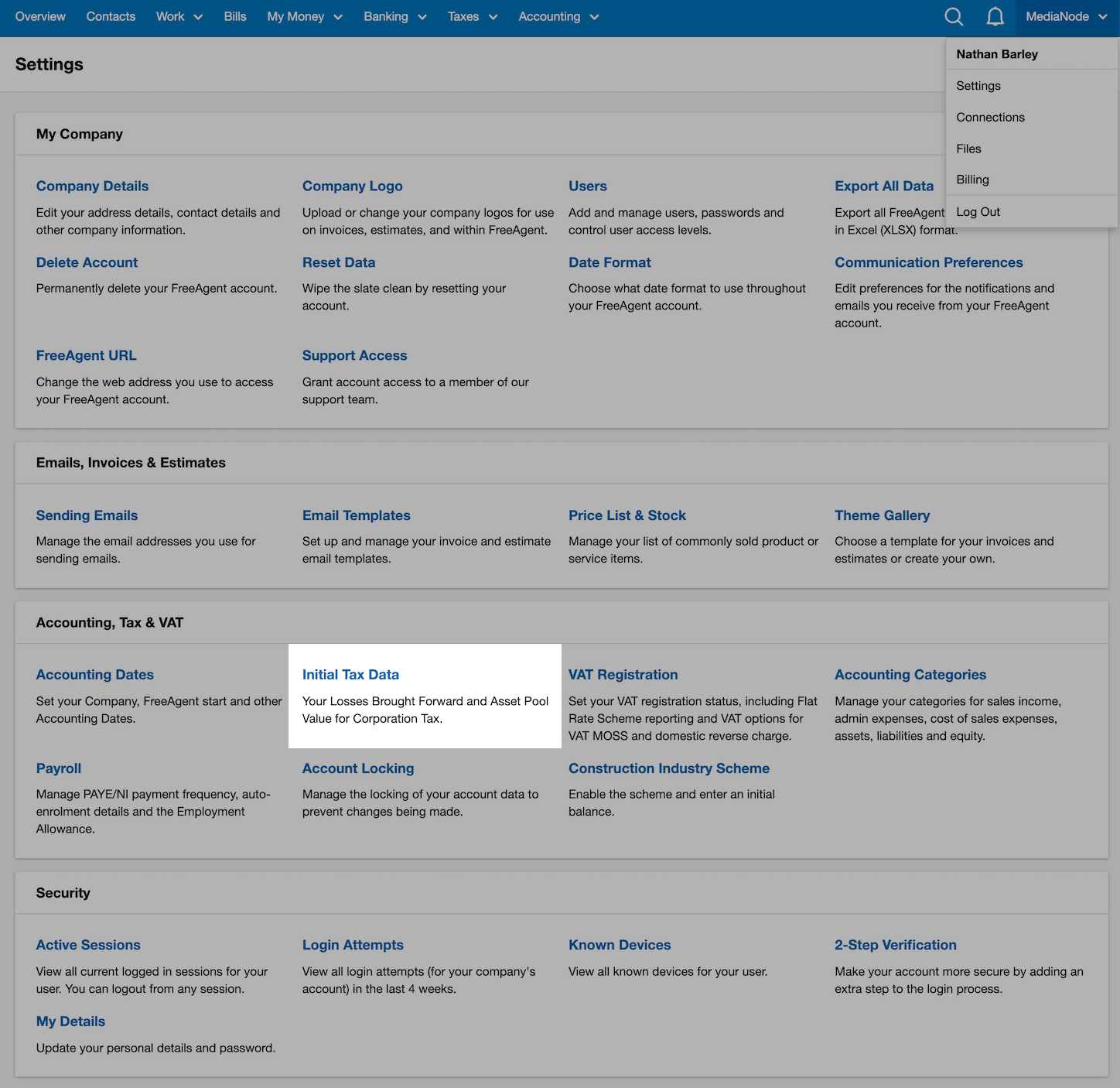 If you can't see this option, you don't have access to it, and you'll need to ask your accountant, or whoever set you up on FreeAgent, to give you full user permission.
On the Initial Tax Data screen, you can put in the brought forward losses and the figure for the asset pool. If you're not sure what these should be, talk to your accountant.
Should there be a sign in front of the figures?
Put both figures in as pluses, i.e. no minus sign in the front, like this.

Once you've put the figures in, select 'Save Changes' to keep them, or 'Cancel' to exit without saving.