How to enable an EC Sales List (ESL)
An EC Sales List is a report that has to be sent to HMRC by VAT-registered businesses who sell goods and services to other businesses in the wider EU. This article shows you how to enable FreeAgent's EC Sales List functionality.
NB: Once the functionality has been enabled, you can find out how to create a report here.
1. Navigate to 'VAT Registration' settings
Select 'Settings' from the drop-down menu in the top-right corner and then select 'VAT Registration'.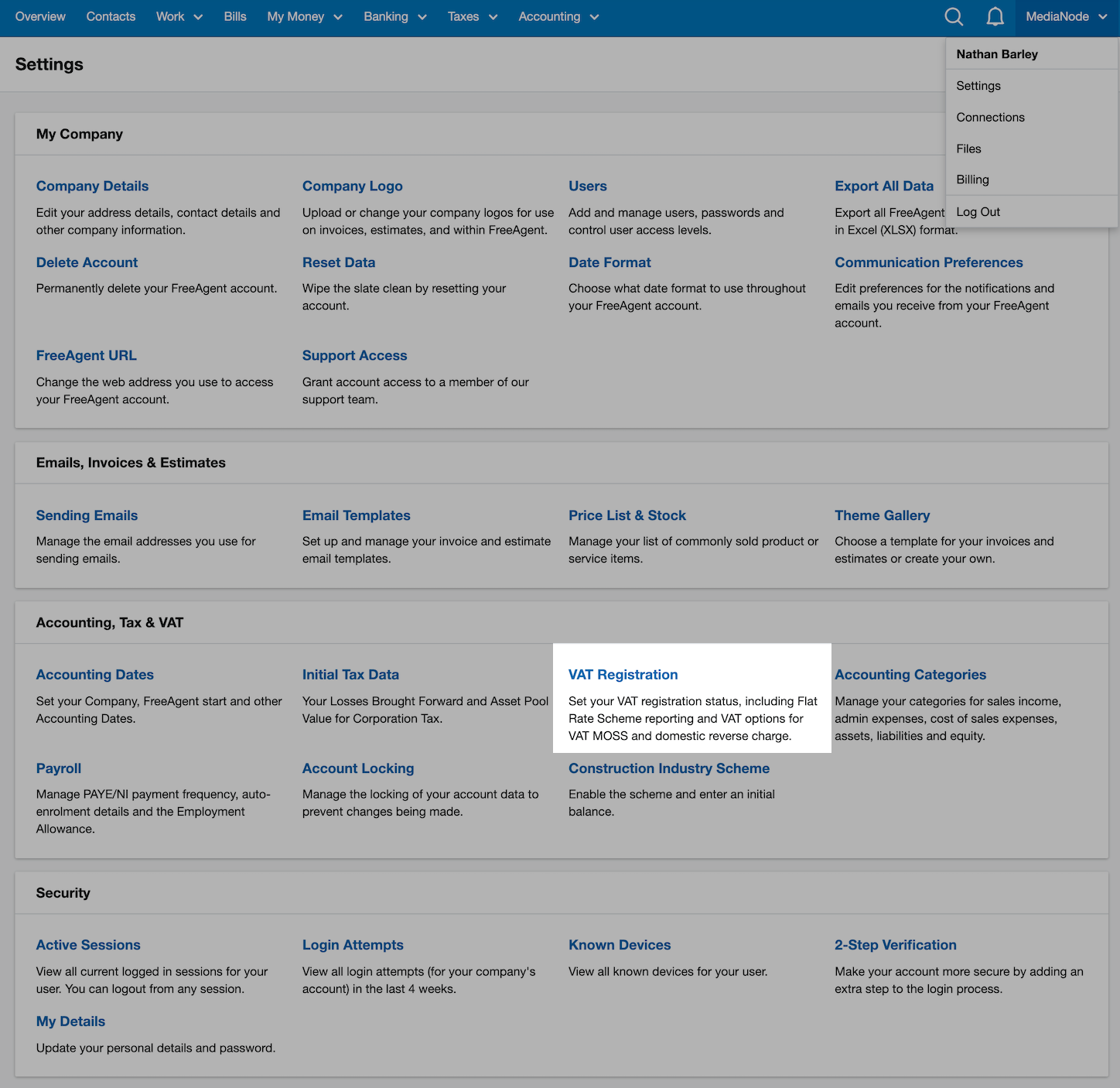 2. Select 'Yes' if you need to use VAT rates other than standard UK ones and then 'Save Changes'. All done!

Ready to create your first EC Sales List?
Just follow the instructions here.