What is Guess?
Guess is a FreeAgent feature that attempts to automatically explain your transactions, based on existing information in your FreeAgent account.
Guess is designed to save you time manually explaining all of your bank transactions, by suggesting relevant explanations for you to approve. Find out how Guess explains your transactions here.
Why should I turn on Guess?
If you've got a large number of bank transactions coming through, either from your bank feed or a statement upload, explaining them all individually can be a bit time-consuming.
Guess uses its knowledge of your banking history to suggest these explanations for you, so all that's left for you to do, is approve those explanations. This is easy to do and we recommend approving your transactions on a regular basis. Find out more about this here.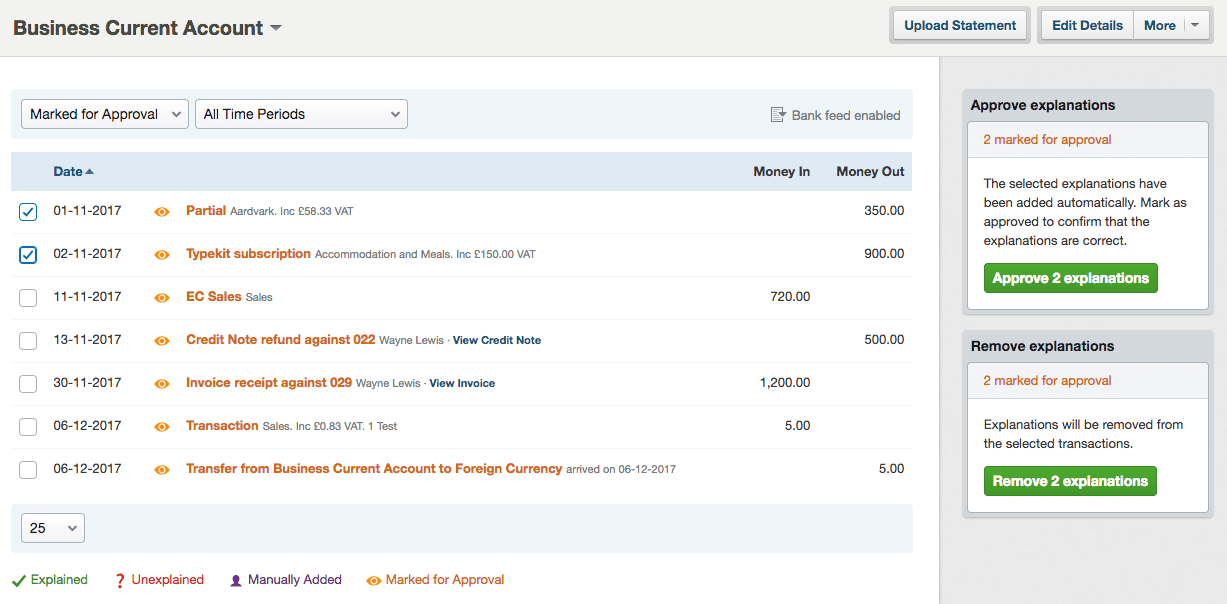 How to turn on Guess
Bank feeds automatically import transactions from your bank account into your FreeAgent account. There are two kinds of bank feeds - Open Banking bank feeds and third-party provider bank feeds.
No matter the bank feed you set up, you will see a checkbox with the text Guess explanations for my bank transactions, right before you select the green 'Enable Bank Feed' box to finish setting up your feed.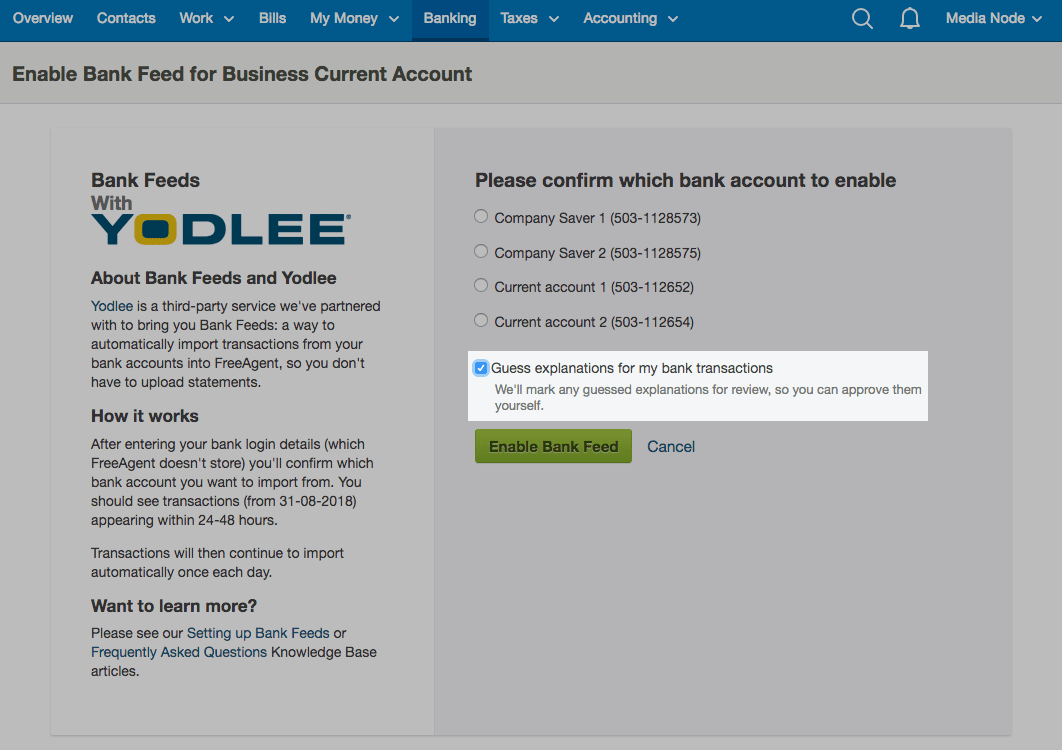 Editing an existing bank feed
1. Head to Banking, and go into the relevant account
2. Hover over More and then select Edit Bank Feed on the drop-down.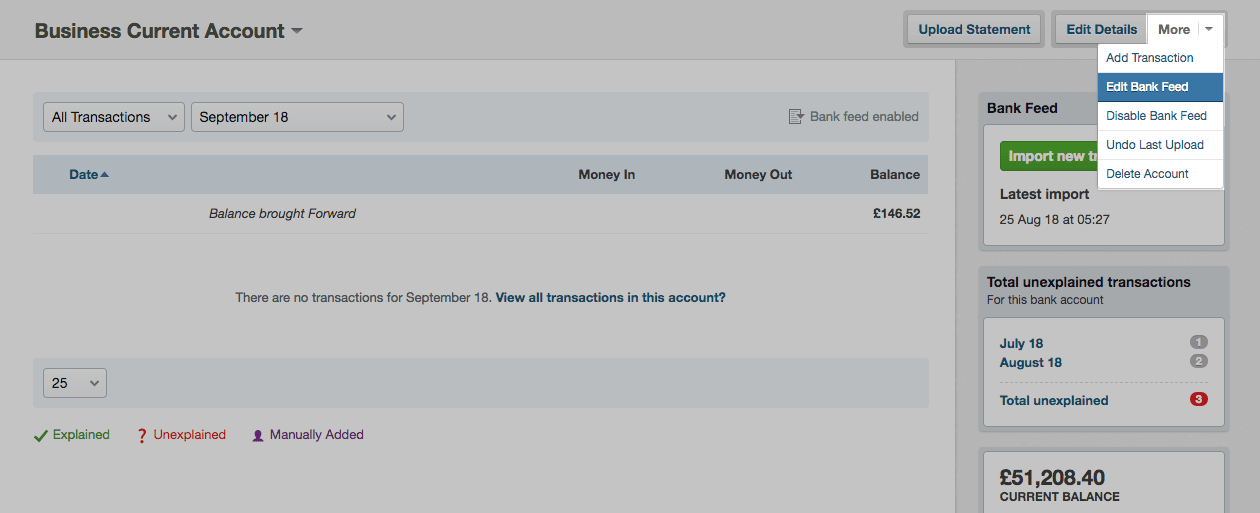 3. Check the box to enable Guess and select Update bank feed. That's it!
Upload a bank statement
The other time you can use Guess is when you upload a bank statement. Every time you upload a statement, you'll see a prompt to enable Guess. Simply check the box, and FreeAgent will guess the explanations of those uploaded transactions.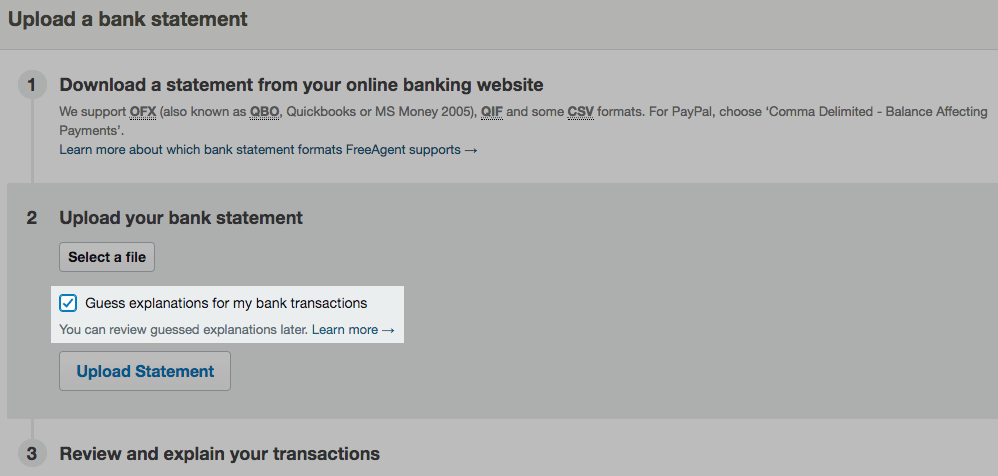 If you enable Guess, FreeAgent will continue to guess explanations for your bank statement uploads, until you uncheck this box.