2-Step Verification (for accountants)
2-Step Verification is an optional security feature that makes your Practice Dashboard even more secure. This article explains how 2-Step Verification works and how to enable it in your FreeAgent account.
How 2-Step Verification works
2-Step Verification (which is also known as 2-factor authentication or 2FA) is a security measure that's offered by many online banking services, as well as digital platforms such as Google, Twitter and YouTube.
Every time you access FreeAgent, just login with your regular credentials, and then your smartphone authentication app will prompt you to enter a randomly generated verification code.
If you choose to enable 2-Step Verification, you can be confident that your FreeAgent account will remain protected if your login credentials ever fall into the wrong hands.
Setting up 2-Step Verification
Download an authentication app
Before you begin the process of enabling 2-Step Verification, you should download an authentication app on your smartphone that will allow you to generate the verification codes you'll need to log into FreeAgent. Some popular apps are:
Enabling 2-Step Verification
Once you've downloaded an authentication app, log into your dashboard and navigate to the 'Settings' area from the drop-down menu and select 'My Details'.

Followed by 'Enable 2-Step Verification'.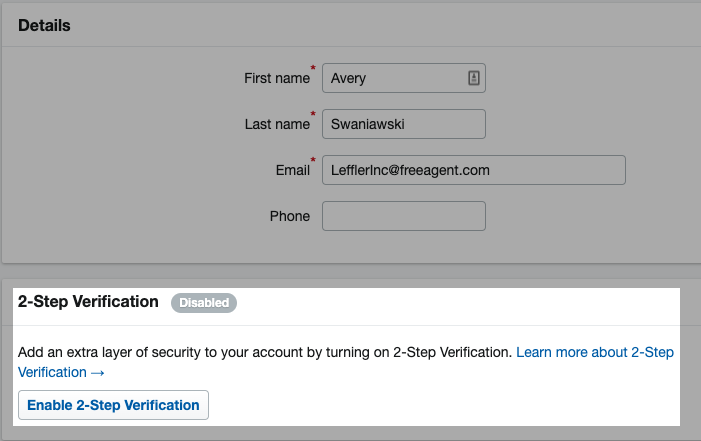 Use the authentication app to scan the QR code that appears in the pop-up box. The app will then generate a 6-digit code, enter the code in the text box and select 'Confirm'.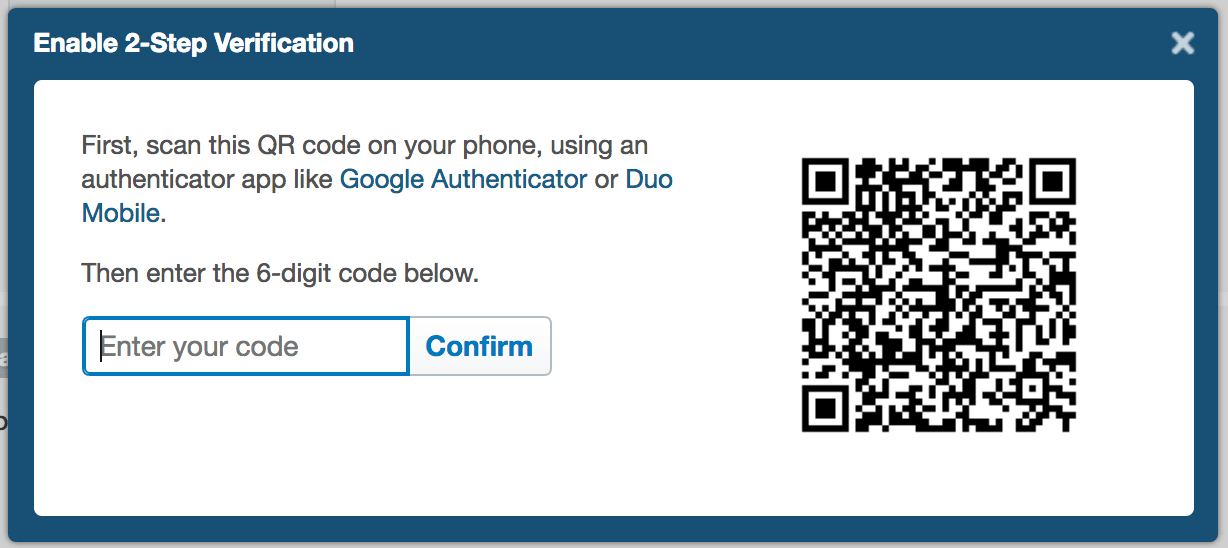 Next you'll be shown your recovery codes. These are vital to access your FreeAgent account if you get a new phone, lose your phone, or delete your authentication app, so please make sure you print them, or save them somewhere safe (e.g. to a LastPass vault).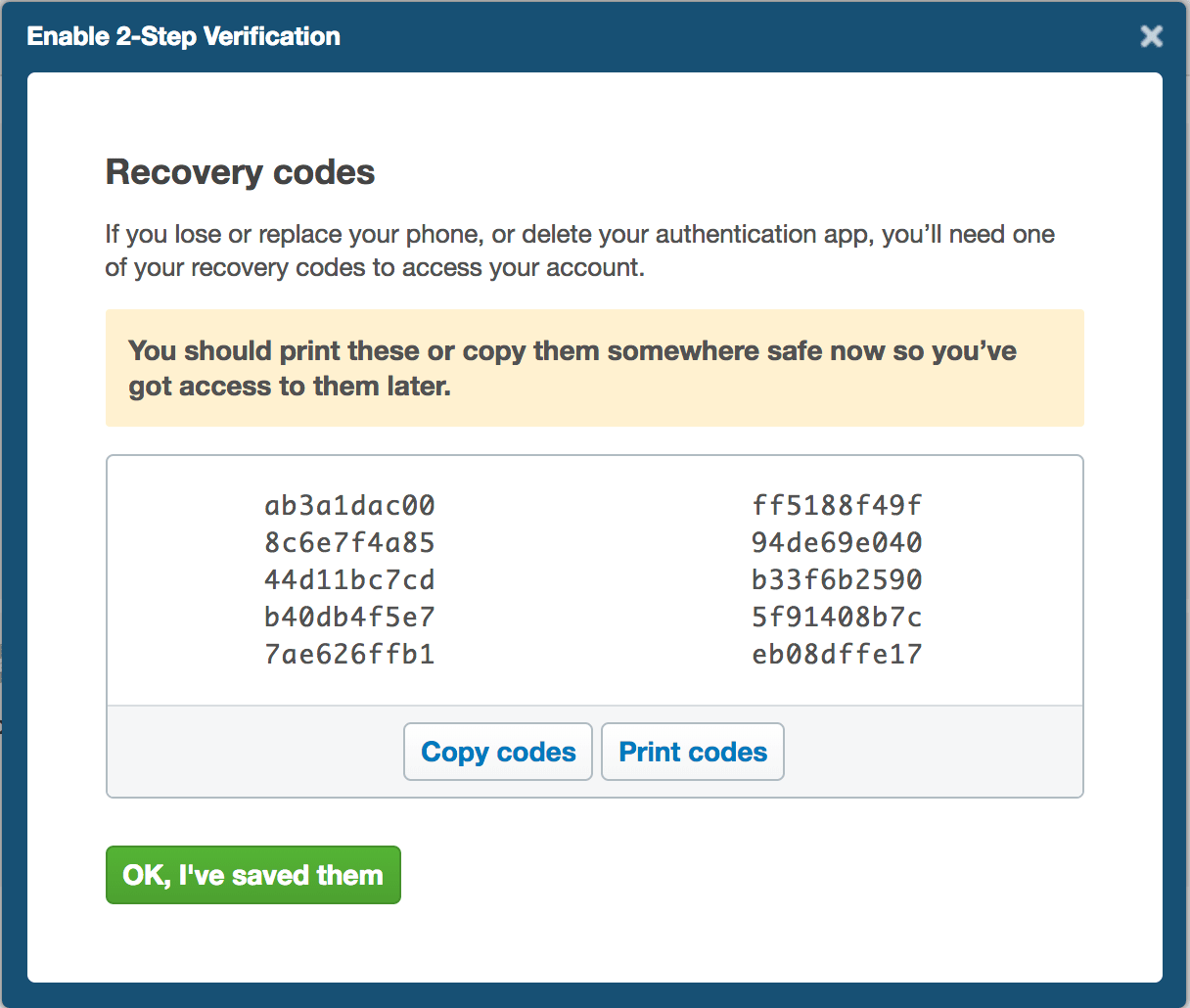 To be sure you don't accidentally get locked out, as a final check FreeAgent will ask you to enter one of these recovery codes. This will then enable 2-Step Verification for your FreeAgent account.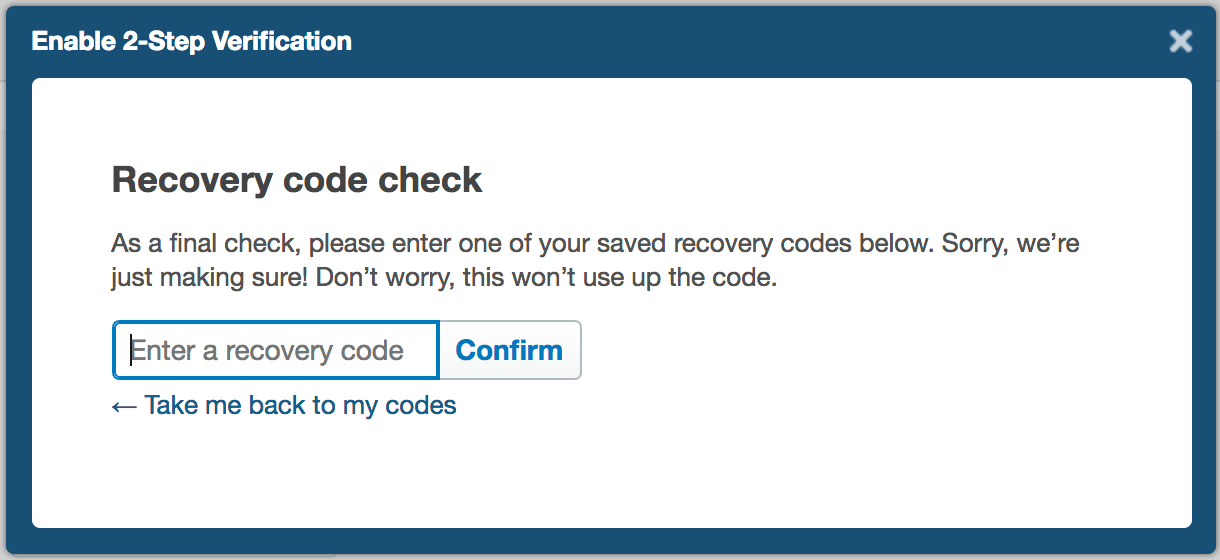 You'll also be able to view your recovery codes at any time in the 2-Step Verification area.
Using 2-Step Verification
Logging into FreeAgent
Having completed setting up 2-Step verification and after providing your usual login credentials, enter your verification code in the 2-Step verification login page to access your FreeAgent account. You will need to use the authentication app to generate a code each time you login from a desktop of mobile browser.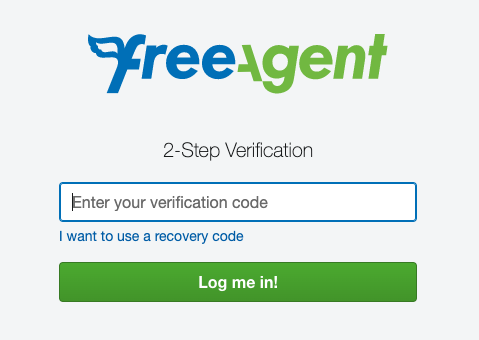 I'm locked out, what should I do?
If you ever find yourself separated from your phone and unable to access your authentication app, your recovery codes provide you with another way to log into your FreeAgent account. Select 'I want to use a recovery code' from the 2-Step Verification login page, then retrieve your recovery codes from their secure location and type one of them into the box.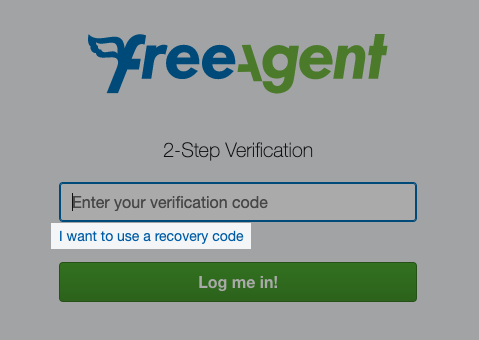 Each of your 10 recovery codes can only be used once. If you need to generate a fresh set of recovery codes, select 'Regenerate Recovery Codes' in the 2-Step Verification area of the app.

Please be aware that when you do this, all your previous recovery codes, including those you've not yet used, will become invalid. Remember to print or save your new codes to your secure location.
If you don't have access to your recovery codes, you'll need to contact the support team, who will take you through an identity verification procedure before allowing you back into your dashboard.
Disabling 2-Step Verification
If at any time you want to disable 2-Step Verification, log into your dashboard as normal (either using a verification code or a recovery code), then navigate to 'Settings' and 'My Details'.

From there, select 'Disable 2-Step Verification'.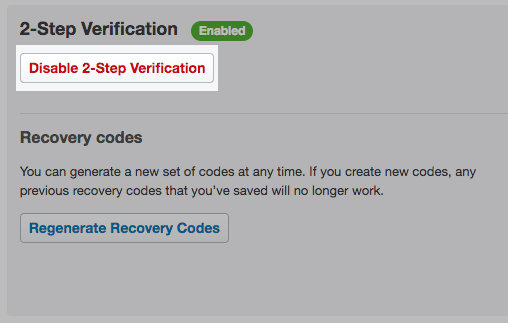 Once you have done this you will be able to log into your FreeAgent account with only your email address and password.