How to sign up your clients for Making Tax Digital
This article explains how to sign up your clients for MTD for VAT once your practice is set up for MTD for VAT filing.
Before you get started, please note that once a client is signed up to MTD with HMRC, their next VAT return must be made using MTD-compatible software!
Please note, if your client makes VAT payments through Direct Debit, you cannot sign them up in the seven working days leading up to, or the five working days after their VAT Return is due.
When you're ready to sign clients up to MTD, visit the gov.uk signup page and then enter:
your practice's Government Gateway ID and password for MTD services - these are the credentials you generated when you created your agent services account

each agent Government Gateway user ID used by your practice for your VAT clients

each client's VAT registration number

additional information about the client's business

the client's email address
Alternatively, clients can sign themselves up to MTD.
Switching to MTD filing in FreeAgent
Once you've added all your clients to FreeAgent, you should then:
1 Select a client
Navigate to 'My Clients' from your Practice Dashboard and select a client's name from the list.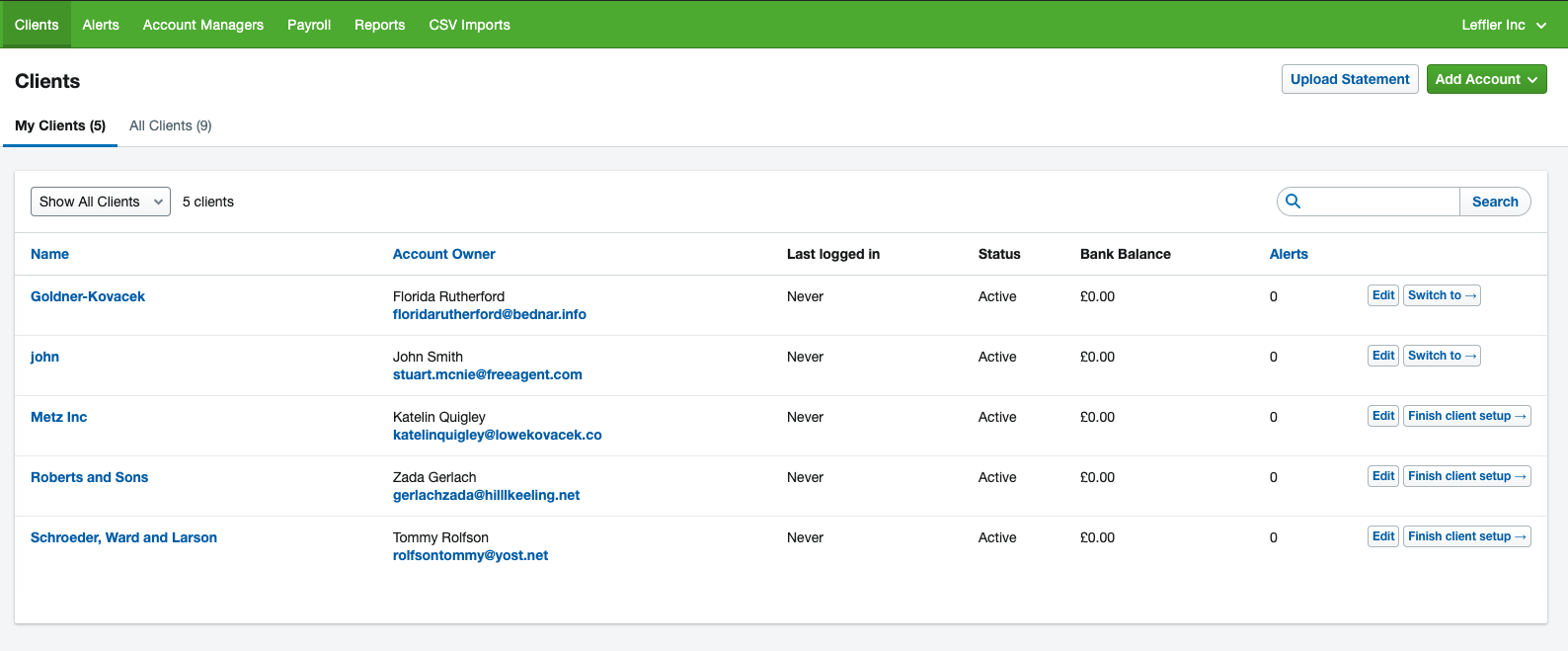 2 Switch to MTD filing
Select 'Switch to MTD filing'. This will allow you to submit MTD VAT returns from FreeAgent on that client's behalf. Please note that once a client has had its filing switched to MTD, it cannot be reverted so make sure the client has been signed up to MTD before completing this step.

Successfully switched to MTD filing
Once the client has been successfully switched to MTD filing you'll see a message confirming this.

Repeat this process for all your VAT-registered clients in FreeAgent.
Clients with full (level 8) access to FreeAgent can complete this process themselves by following the steps outlined in our Knowledge Base. However, you may prefer to do this on their behalf instead. Clients with lower levels of access will not have the option to do this themselves.