How to switch from your existing bank feed to an Open Banking bank feed
Open Banking bank feeds automatically import transactions from your business bank account into your FreeAgent account. This article explains how to switch from your existing bank feed and set up an Open Banking bank feed.
Please be aware that you'll need to be registered with your bank for online banking to complete this process, and that you'll need to have any necessary security devices, like card readers, to hand.
1 Switch off your current bank feed
Go to 'Banking' and click on the Bank Account which has the feed you wish to disable
Next, click on 'More' at the top right of the screen, and then 'Disable Bank Feed'
2 Enable the new Open Banking bank feed
You'll be taken back to your bank account, select 'Enable Bank Feed' at the top right of the screen.
3 Select your bank
Choose your bank from the 'popular feeds' area, or if you can't see your bank, navigate to the search box at the bottom of the screen.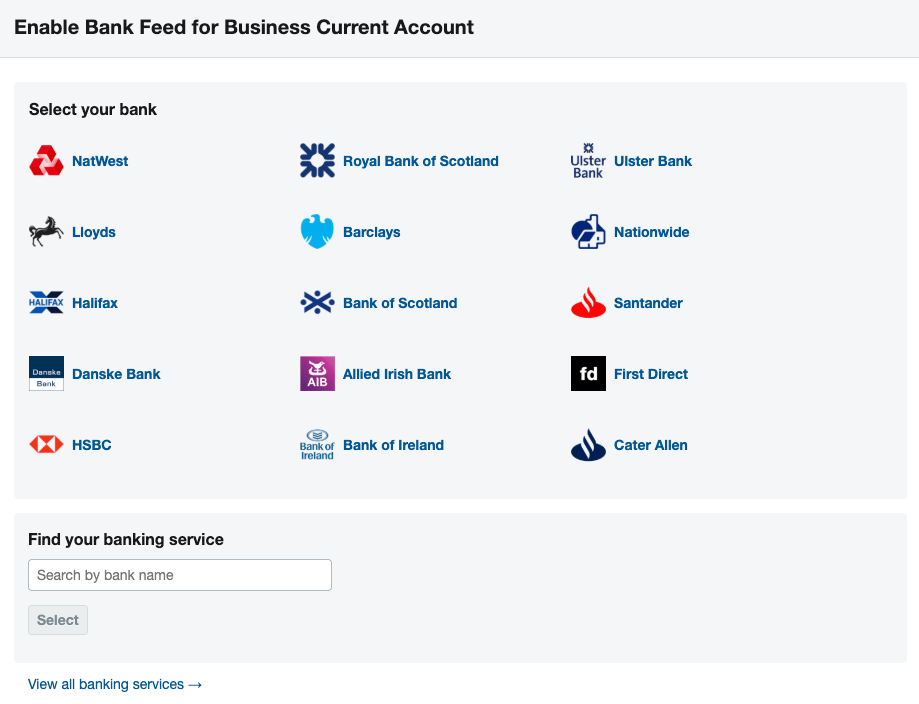 4 Select the account type
Select the account type that you want to connect, for example, a current account or a business account.
Banks and accounts not currently eligible for Open Banking will be connected through our third-party provider bank feed set up. We are adding more banks and account types regularly, so check back soon if your bank account isn't supported right now.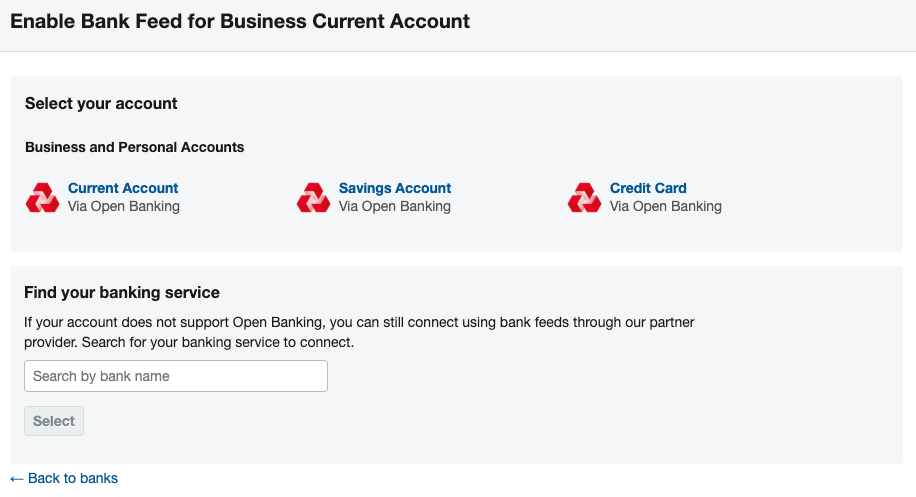 5 Consent for connecting to your bank
Select 'Connect to your bank account', this provides us with your consent to access your account details.
As part of the Open Banking Standard, we need you to give your explicit consent every 90 days to connect your bank account to FreeAgent. When it's time to re-consent, we'll let you know.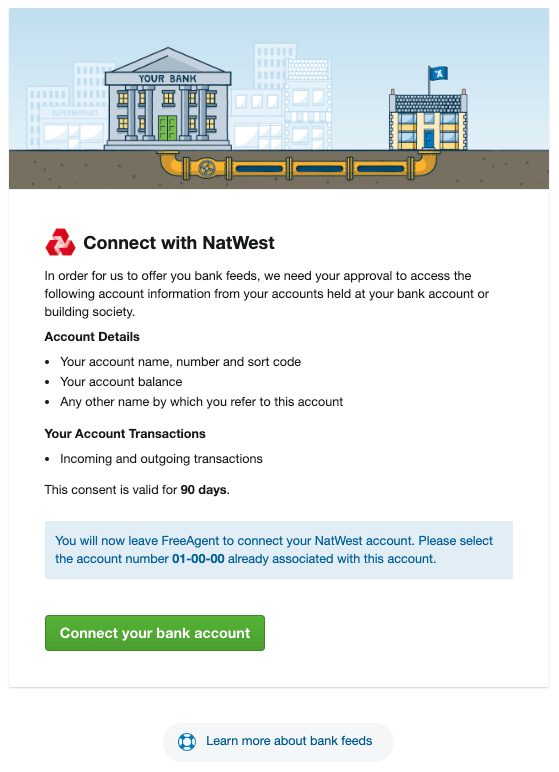 6 Authorise the connection with your bank
Next, you'll be taken to your bank's website to authorise the connection process. This process may differ from bank to bank, so please follow the prompts given to you by your bank to complete the connection setup with FreeAgent.
And that's it! Your connection is complete!
That's it! Your bank account has been connected to your bank, FreeAgent will automatically import data from your last transaction date, so you'll have no missing data.

If previously you had to select the green 'Import new transactions' button, you'll no longer see it.  Your new feed will now import transactions automatically every night!