How to view your active Open Banking bank feeds
This article shows you how to check if you've enabled any Open Banking bank feeds.
Once you have set up an Open Banking bank feed, you can view all of your active Open Banking connections in the 'Connections' area.
1 Navigate to 'Connections'

2 Select 'Manage bank connections'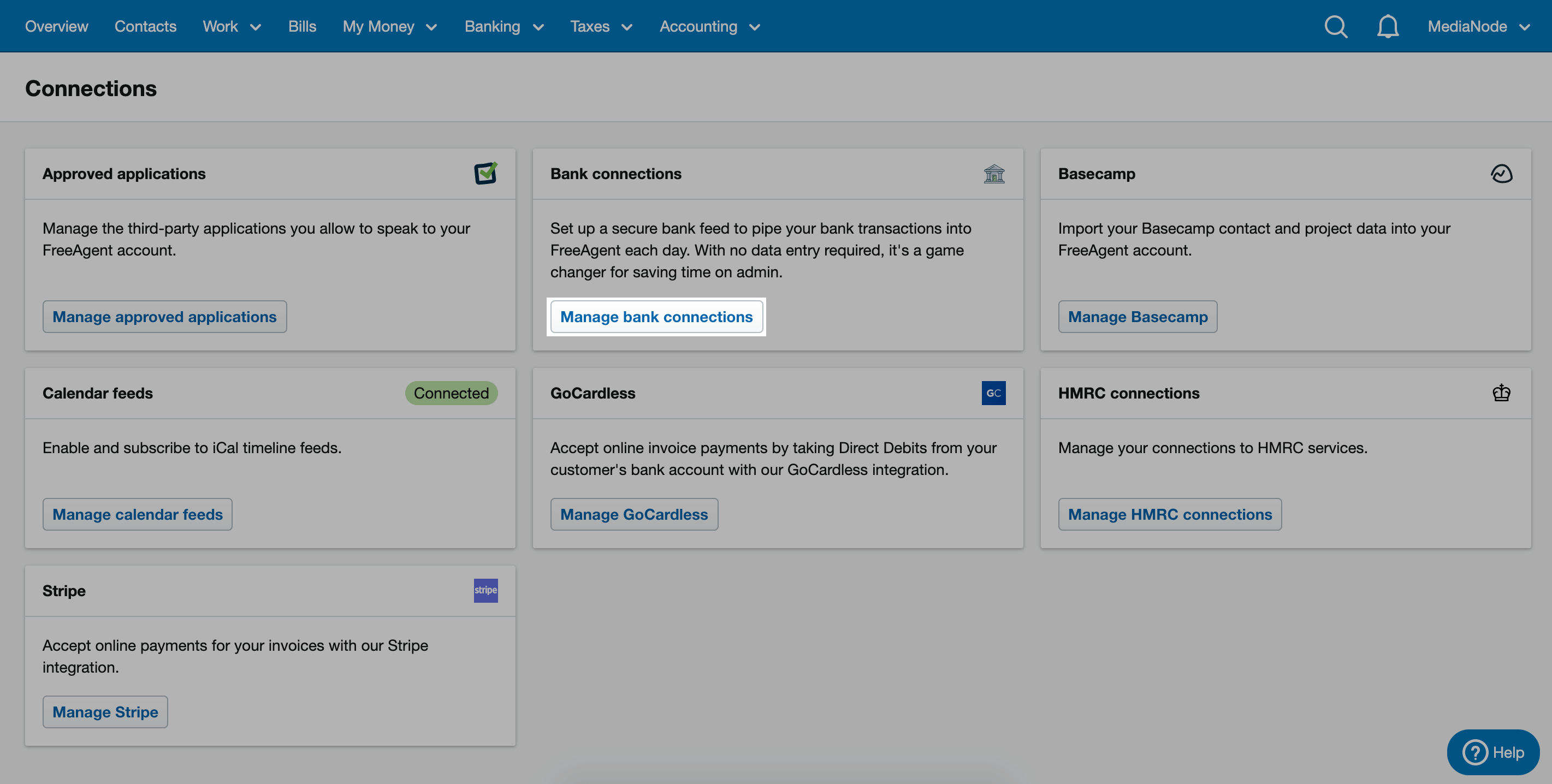 3 Select a bank
Select a bank to view all the connected accounts from this bank.

4 View connected accounts
Here you'll see a list of bank accounts connected to that specific bank.
If you have any connected Open Banking bank feeds you'll see them listed here as 'Active'. You'll see the 'FreeAgent Account' name, along with the 'Status' of the connection.

If your Open Banking consent expires in ten days or fewer, there will be an amber warning in the 'Status' column. Find out more about re-consenting your bank feed here.