How to set up a Shopify integration
This article explains how to set up a Shopify integration with FreeAgent
Once you've set up the integration, you can automatically import all of your Shopify data into FreeAgent, from order details and refunds to VAT and payments.
Please note this integration is only available for UK company types.
1 Go to the FreeAgent listing on the Shopify app store
Head to the FreeAgent integration listing on the Shopify app store and select 'Add app'. If you're not already logged in to your Shopify account, you'll be prompted to log in.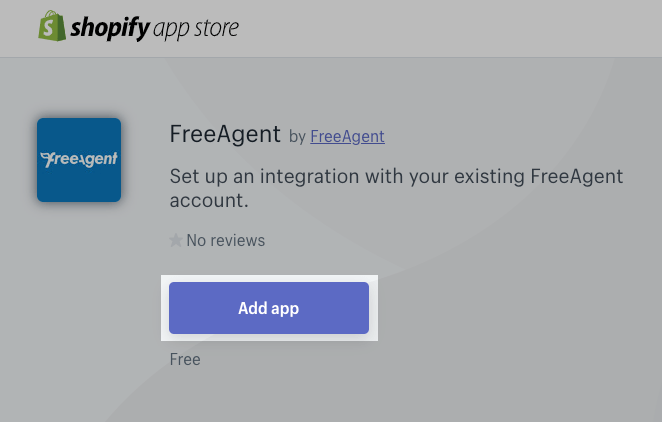 2 Install the app
Review the terms and conditions and then select 'Install app'.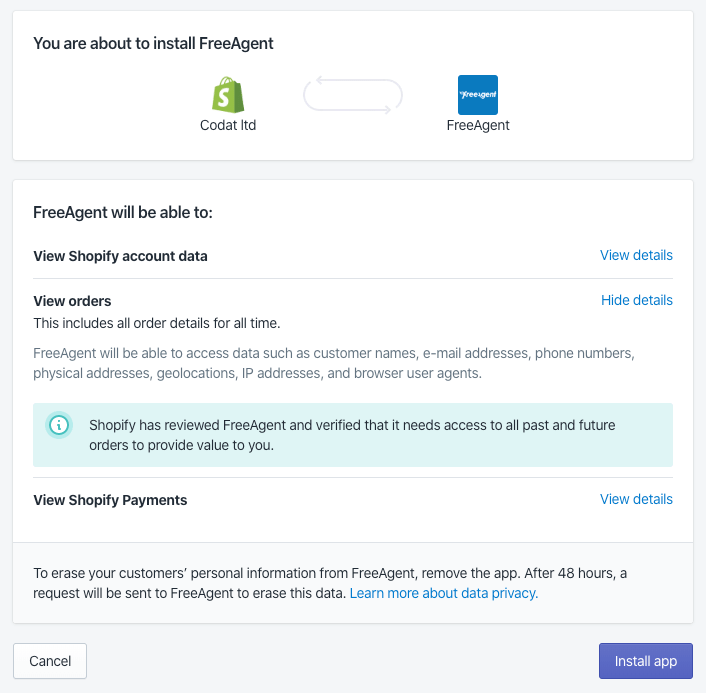 3 Approve access
You'll then be redirected to sign in to your FreeAgent account.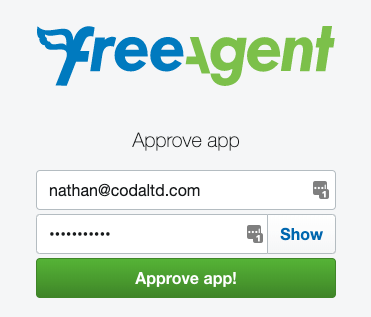 Select the FreeAgent account that you want the app to integrate with and then approve access.
4 Set up the configuration in Shopify
Next, you'll be automatically redirected to Shopify's configuration page to input some initial settings.
Sync Configuration
Choose the date that you want to start syncing data from Shopify into your FreeAgent account.

Sales
Choose the FreeAgent categories and VAT rates that your invoices and credit notes will be associated with.

Contacts
A new FreeAgent contact named 'Shopify' will be created, and all invoices and credit notes will be associated with this contact.

Payments
All the transactional data will be entered into a new bank account in FreeAgent called 'Shopify'.

Fees
Choose the categories that you want your Shopify and card fees to be reflected in.

Then select 'Submit' to complete the configuration.
That's it, your Shopify integration is complete!

If you're having issues with the integration setup, please contact our support team.