How to explain a grant received under the Coronavirus Job Retention Scheme or Self-Employment Income Support Scheme
This article will help you explain any payments you receive from HMRC either for furloughed employees under the Coronavirus Job Retention Scheme (CJRS) or through the Self-Employment Income Support Scheme (SEISS).
You will need to treat any payments received under the CJRS or SEISS as part of your business's income, as the purpose of both schemes is to help fund your business's normal day-to-day activities. This means that you will have to work out how much tax is due on this income.
To explain a grant received through either scheme, navigate to the 'Banking' tab at the top of the screen and select 'Bank Accounts' from the drop down menu.

Choose the relevant bank account from the list of accounts.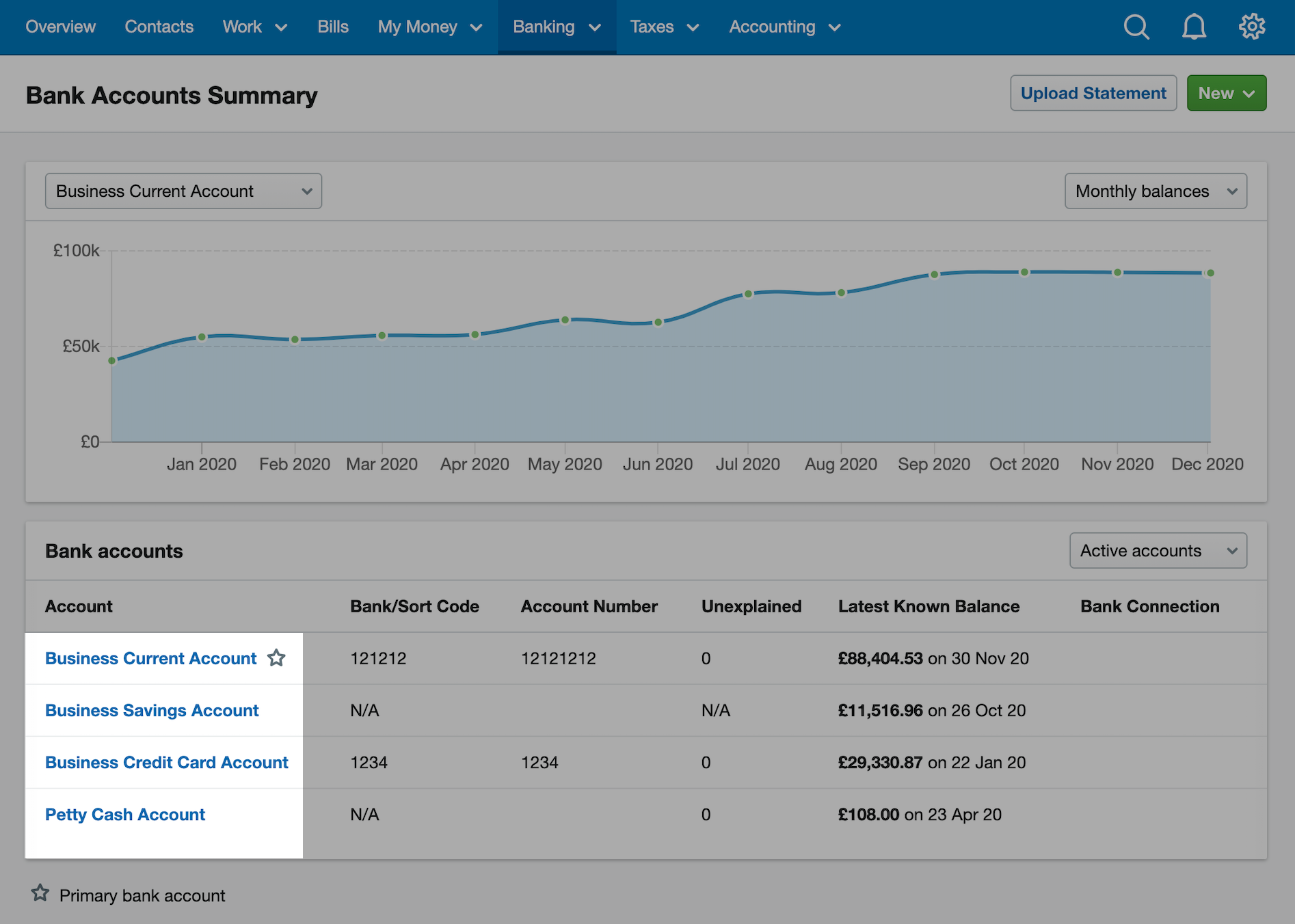 Then select the relevant transaction.
From the 'Type' drop-down menu, select 'Other Money In'. Choose 'Grant Income' from the 'Category' drop-down menu and type the name of the scheme into the 'Description' box.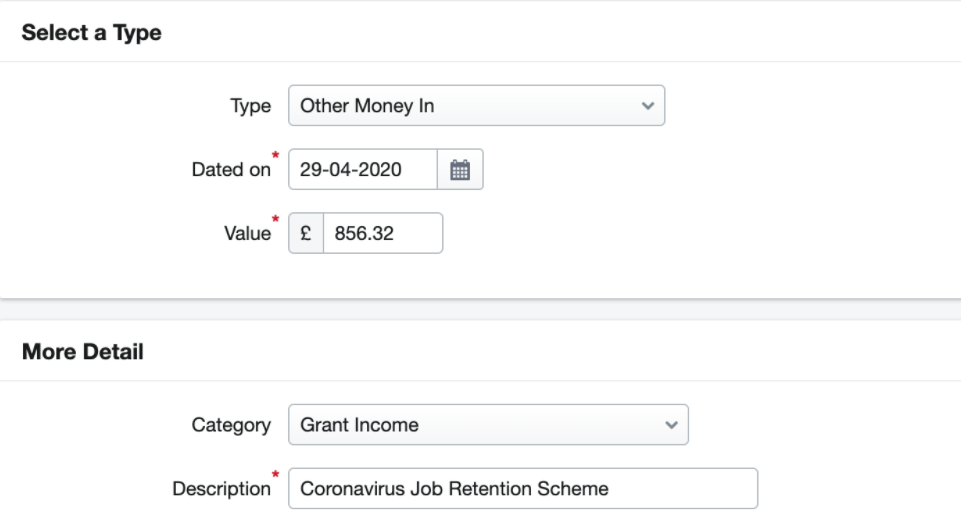 Alternatively, you can set up your own income category for these transactions. Be aware that this particular grant is outside the scope of VAT as it doesn't relate to any goods or services that your business sells.
Coronavirus Business Interruption or Bounce Back Loan Scheme
If you receive a bank loan as part of the Coronavirus Business Interruption Loan Scheme (CBILS),or the Bounce Back Loan Scheme (BBLS), you'd need to treat it like any other loan and follow the steps in this article.