How to reconnect to HMRC for Making Tax Digital (MTD) for VAT
This article explains how to reconnect your FreeAgent account with HMRC for Making Tax Digital (MTD) for VAT.
When to reconnect
Once you have established your MTD for VAT connection with HMRC from within FreeAgent, you will be able to file MTD VAT returns through the software.
Every 18 months you will be required by HMRC to re-establish this connection and will be prompted to do so through the following error message when you come to file an MTD VAT return:

How to reconnect
1. Disconnect your existing HMRC connection in FreeAgent
When you see the error message displayed in the image above, select 'Go to HMRC Connection Settings'.
Alternatively, select your company name at the top-right of the screen and select 'Connections & Add-ons' from the drop-down menu.

Select 'Manage' in the 'HMRC connections' section.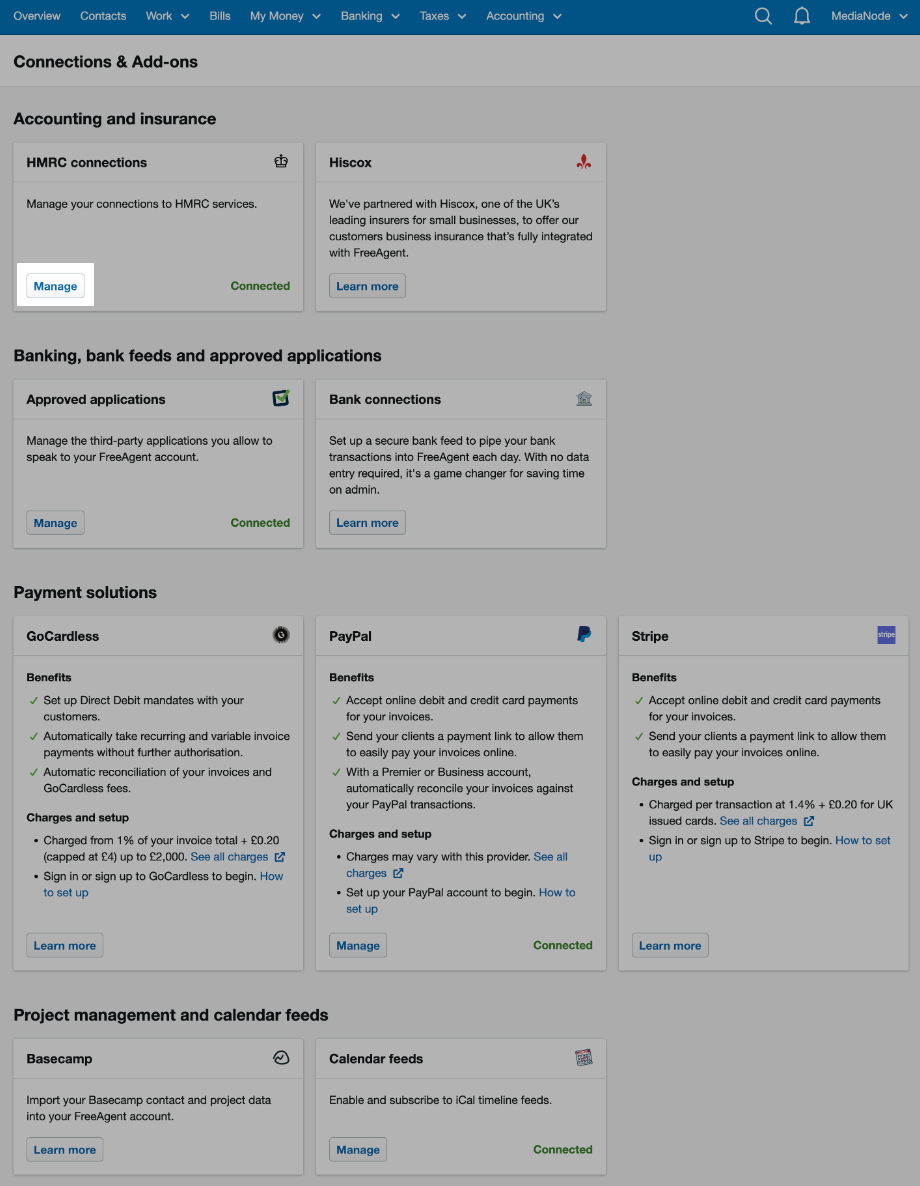 From the 'HMRC Connections' page, select 'Disconnect'.

2. Reconnect your FreeAgent account to HMRC
Once you have disconnected, you will then be invited to select 'Connect FreeAgent to HMRC'.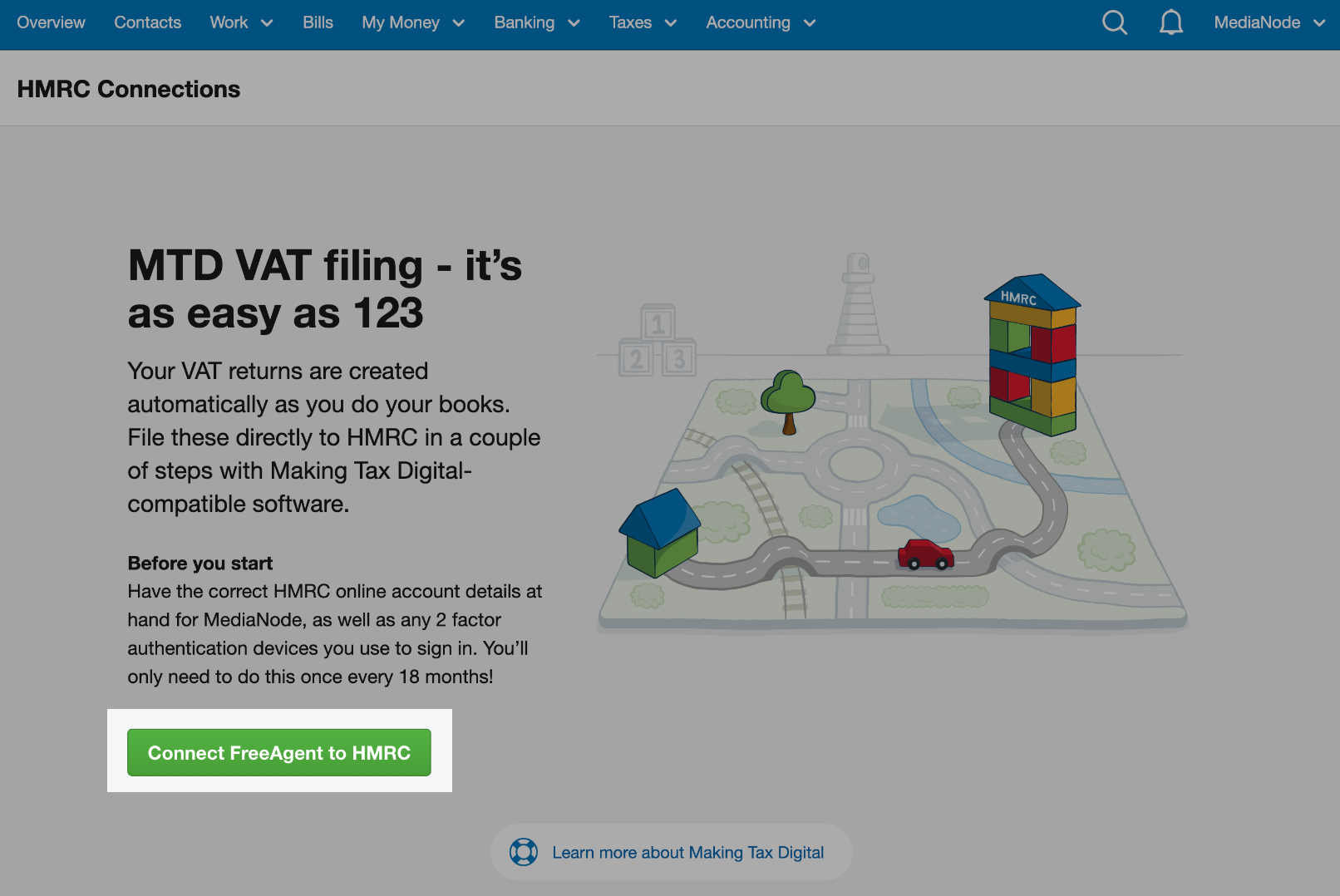 You'll be redirected to HMRC to complete the connection process. Select 'Continue', enter your Government Gateway credentials manually rather than allowing your browser to auto-fill the fields for you, to avoid any errors and grant authority to complete the reconnection process.
Once you've done this, you'll be able to continue to file your MTD VAT returns as normal from within FreeAgent.