How to pay bills using Payit™
This article shows you how to pay your bills with Payit™, a service that lets you pay your bills without having to leave your FreeAgent account.
Please note that Payit™ is currently only available to customers who have a NatWest, Royal Bank of Scotland or Ulster Bank NI-funded FreeAgent account.
What is Payit™?
Payit™, a service provided by NatWest, is a fast and simple way to make payments. It uses Open Banking to let you make secure payments from your NatWest, Royal Bank of Scotland or Ulster Bank NI business current account to any other major UK bank without leaving FreeAgent. Payit™ is completely free to use and no fees are applied. Please note that you need to have at least level 8 access to use Payit™.
How to pay a bill with Payit™
1. Preparing the bill
If you've not already added a supplier's bank account details to their contact page, you'll need to do so by editing the contact and then adding their bank account details.

If you didn't add a payment reference when you first created the bill, you'll need to do this now by clicking on the reference of the bill and then choosing 'Edit'.
The payment reference you enter can have up to 18 characters and must only contain letters and numbers. It will be the reference that your supplier will see when you pay the bill. If you don't enter a payment reference, the bill reference will be used instead.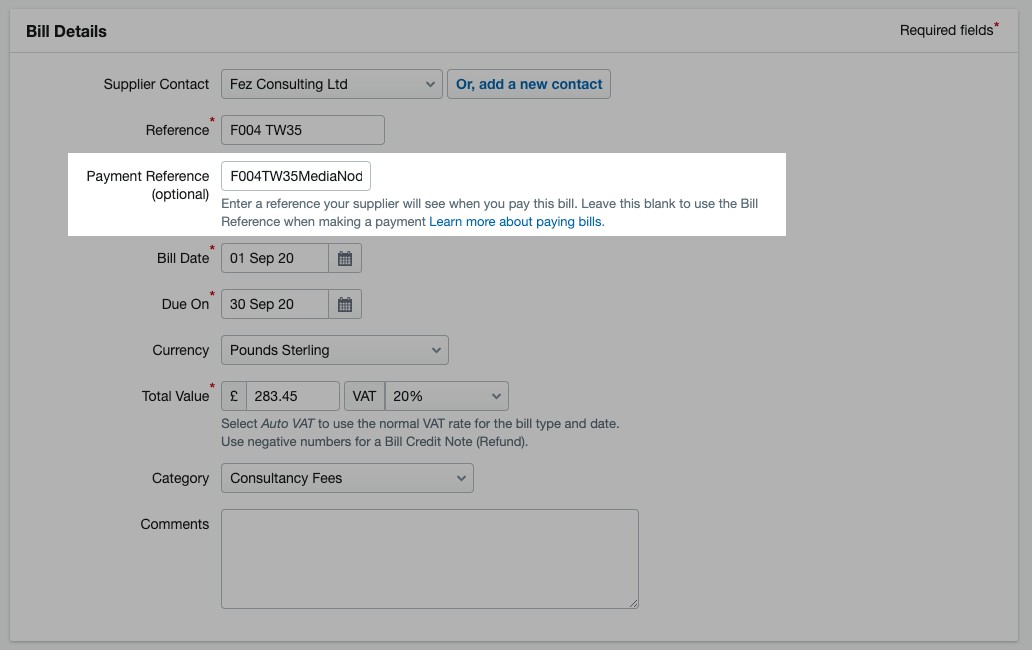 Complete the 'Payment Reference' field and then select 'Save'.
2. Paying the bill
Once the bill has been prepared, you'll be ready to pay it. Select 'Bills' from the menu at the top of your screen. Click on the reference of the bill you'd like to pay.
To pay the bill, select the Payit™ button at the right-hand side of the screen.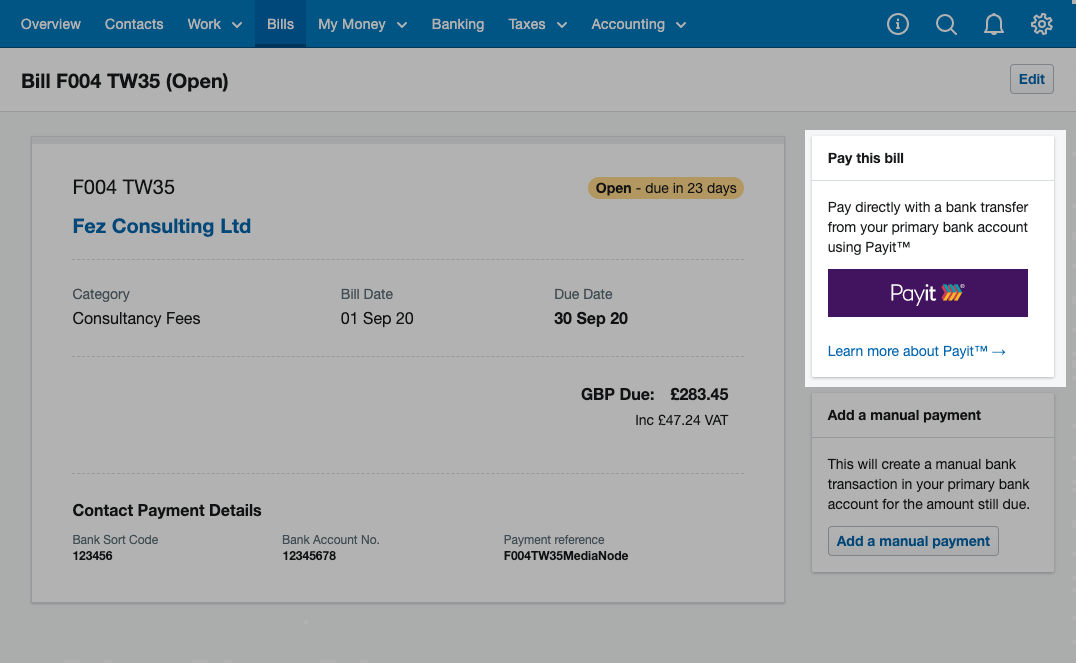 After selecting the Payit™ button, you'll see a confirmation page where you'll be able to check all of the details are correct before continuing to pay the bill.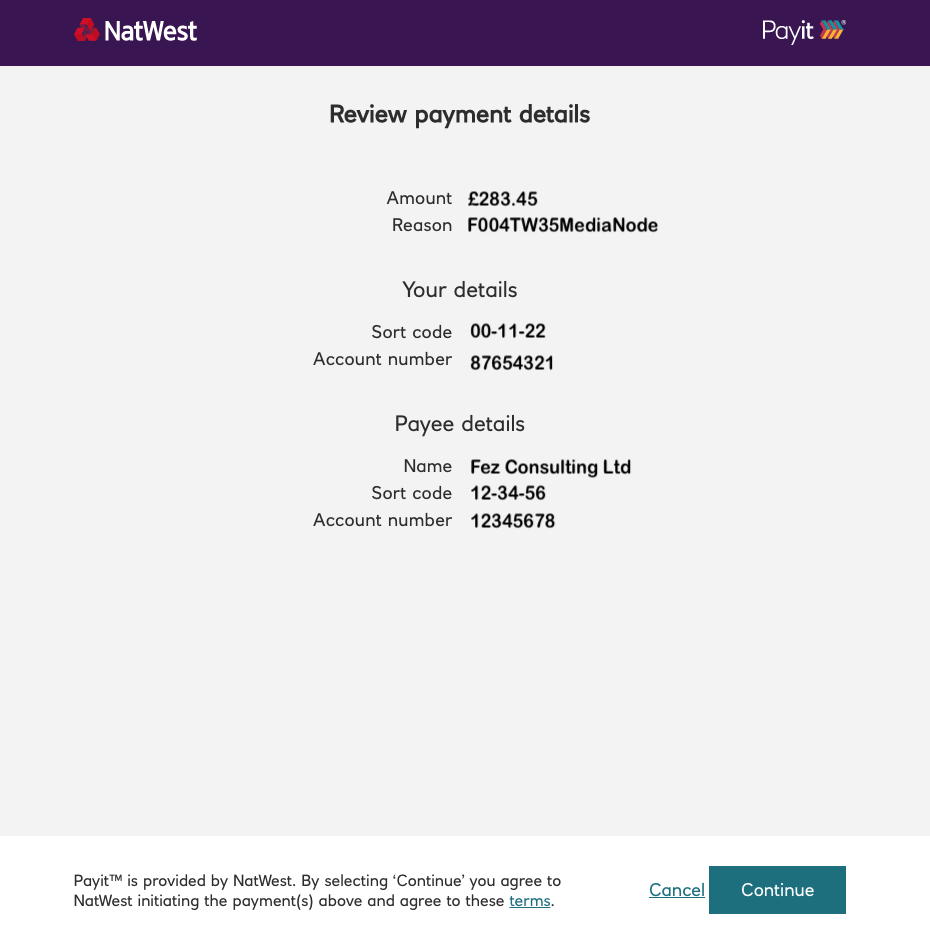 Next, you'll be taken through your bank's online banking journey to authorise the payment. Please follow the prompts given to you by your bank.
Once the payment is scheduled, you'll be redirected back to FreeAgent and the bill will be marked as 'Payment approved'.

If the payment isn't immediately approved, the bill will be marked as 'Payment pending'. Once the payment has been authorised by your bank, the bill's payment status will update automatically. You'll also receive a notification if the payment attempt is unsuccessful.
When the transaction appears in your FreeAgent account, if you have Guess enabled, FreeAgent will attempt to match it to the appropriate bill and will then automatically mark the bill as paid.