How to add your accountant to your FreeAgent account
This article explains how to add your accountant to your FreeAgent account as a user in order to allow them to access your data and perform a range of tasks on your behalf.
Begin by selecting 'Settings' from the drop-down menu in the top-right corner and then selecting 'Users'.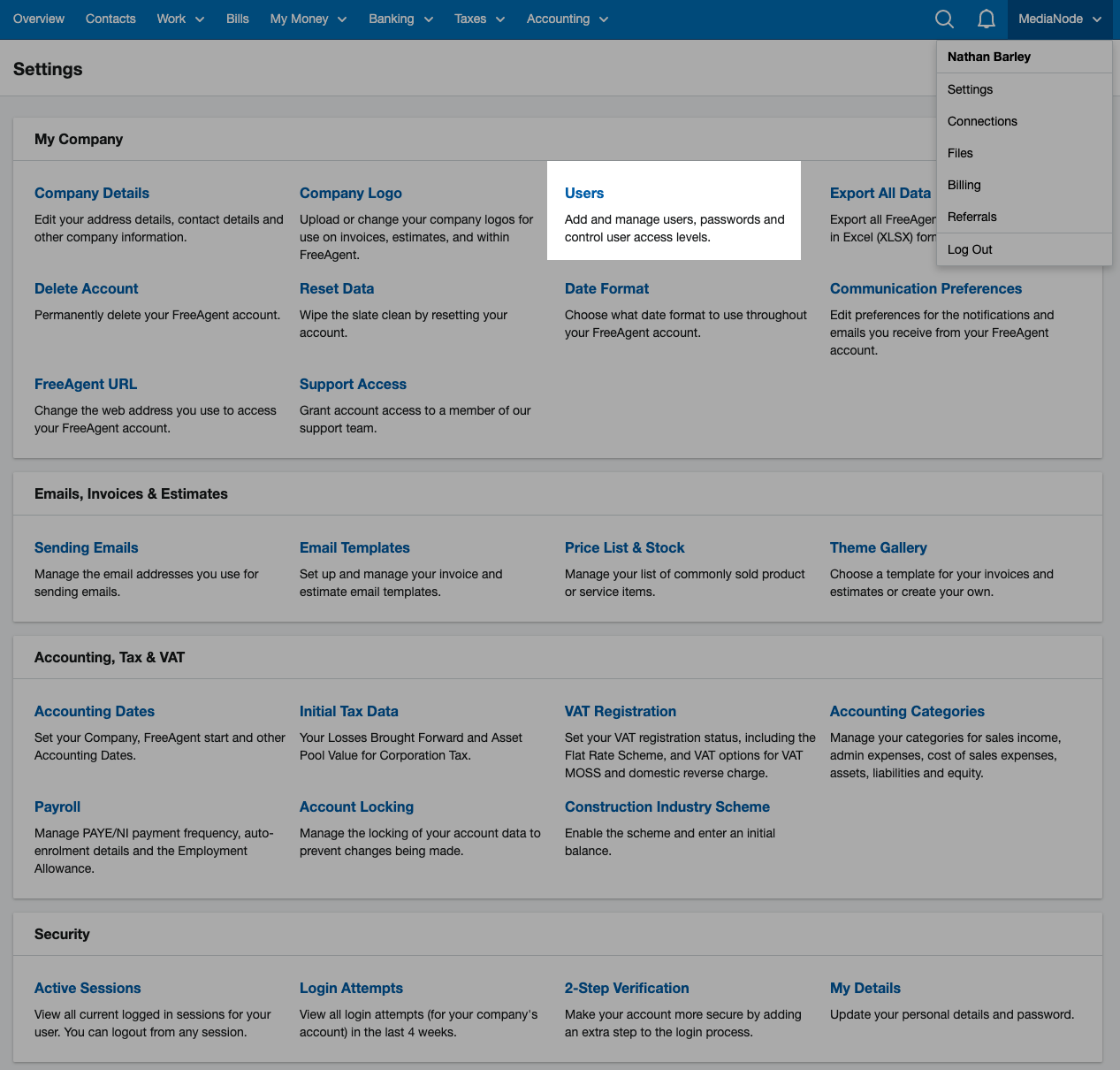 Select the 'New User' option.

Enter your accountant's email address, first name and last name in the 'User Details' area. Leave the 'National Insurance Number', 'Unique Tax Reference' and 'Date of Birth' fields blank.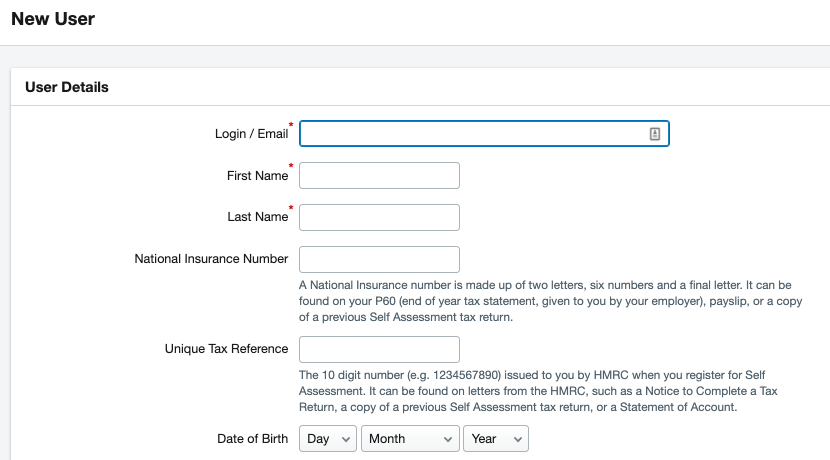 In the 'Role' field, choose 'Accountant' from the drop-down list.

As 'Accountant' is an advisor role in FreeAgent, your accountant won't be able to add or edit users of your FreeAgent account.
Leave the status set to 'Active'.

Leave the 'Mileage' field blank.

Tick the box marked 'Send this user an invitation to set their password'. This will send your accountant an email inviting them to set their own password and to log in to your FreeAgent account.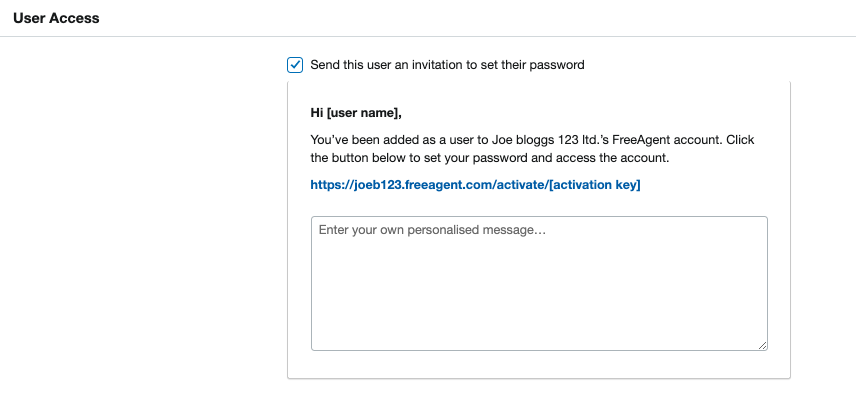 Choose the level of access you want to give your accountant by using the slider in the 'User Permissions' area. The default access level for a new user is level 7: 'Tax, Accounting & Users'. If you want your accountant to be able to file payroll, Self Assessment or VAT returns on your behalf or create journal entries, they'll need level 8 access.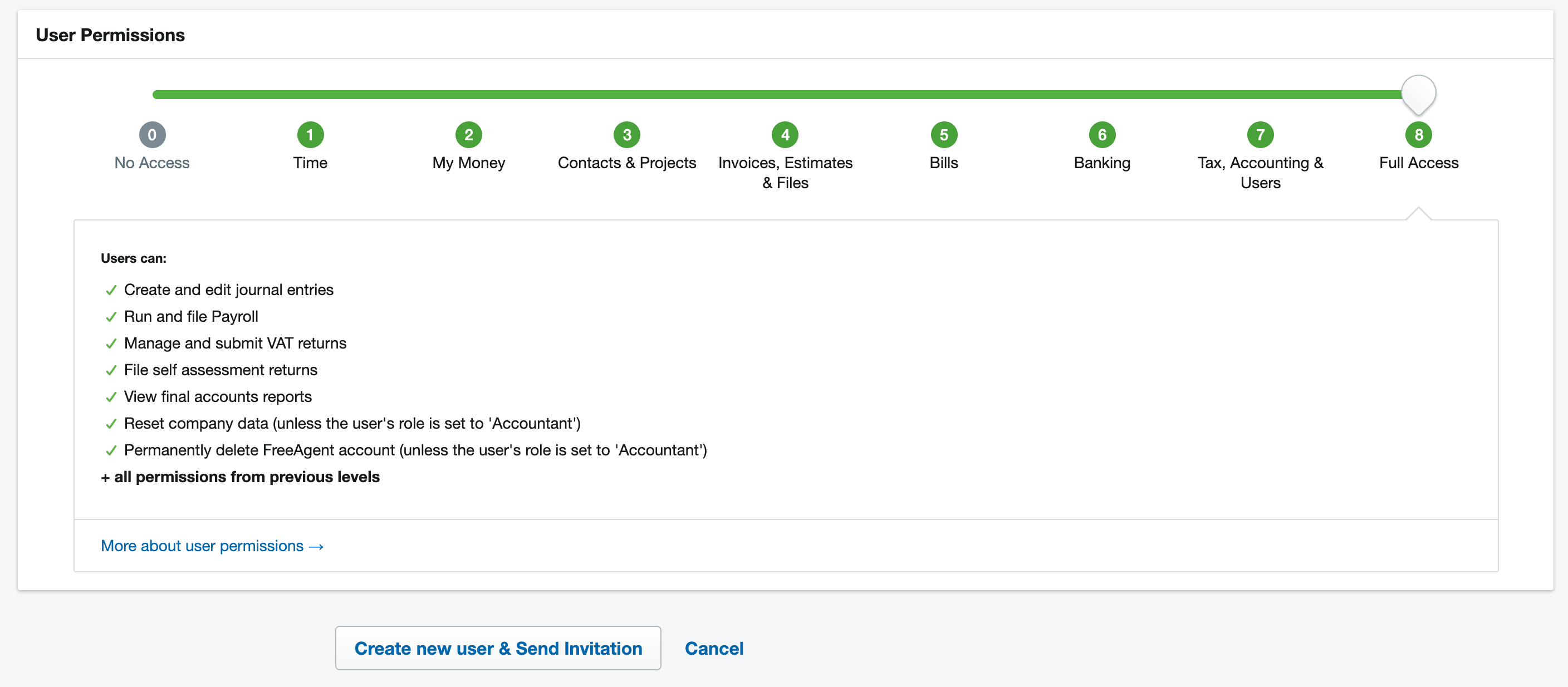 Once you've finished, select 'Create New User & Send Invitation' to save the details you've entered. Your accountant will now be set up as a user of your FreeAgent account and will be able to access your data once they've set their password. Please note that you cannot make salary and dividend payments to accountant users or record expenses for them.