How to access your FreeAgent subscription invoices
This article explains how to access the monthly or annual invoices for your FreeAgent subscription.
Please note that you'll need full (level 8) access to your FreeAgent account to be able to view subscription invoices.
Begin by selecting your company name at the top-right of the screen and selecting 'Billing' from the drop-down menu.
You'll see a list of all your subscription invoices under 'Invoice History'.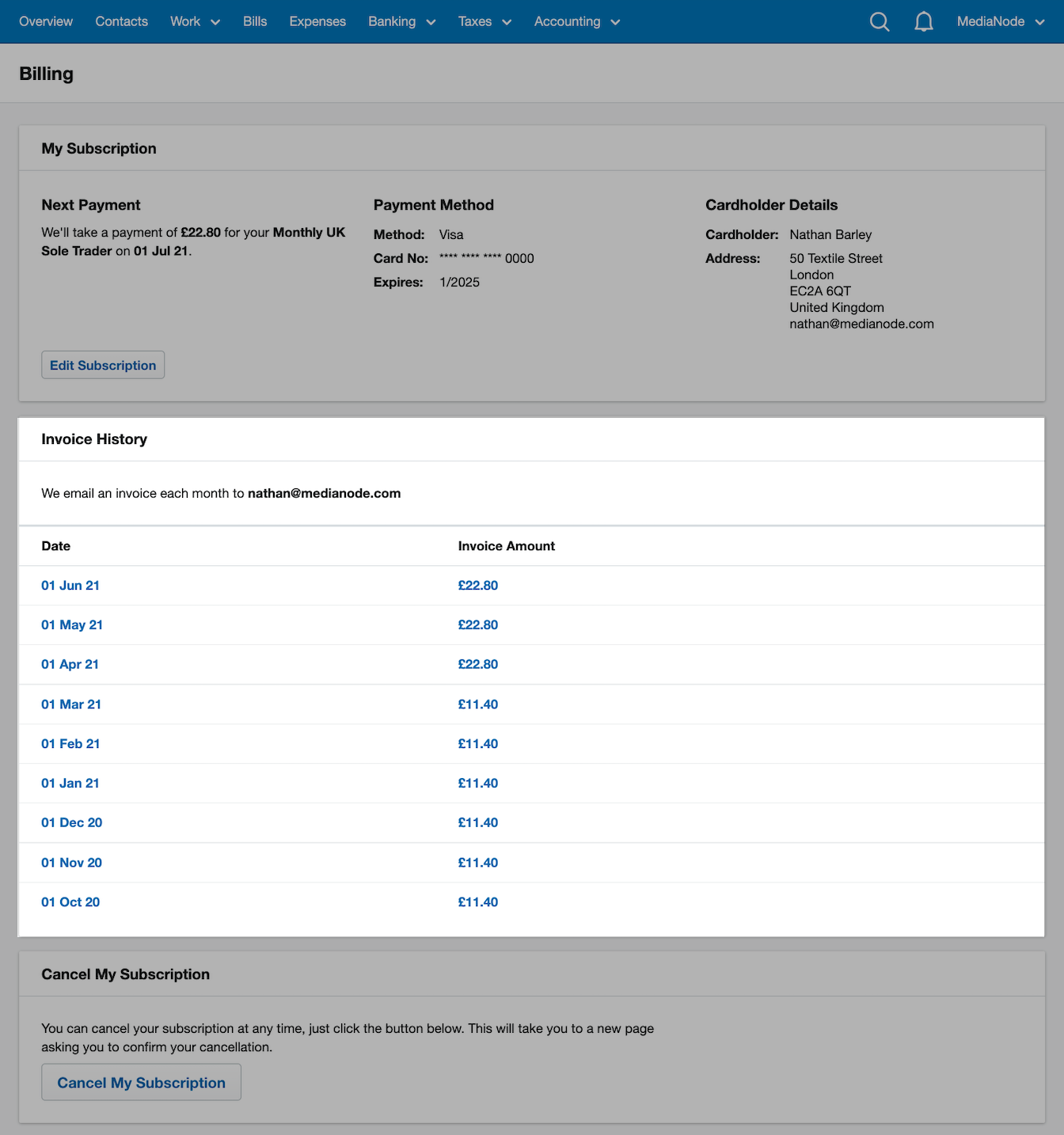 Select the date of the relevant invoice to view the invoice for that time period.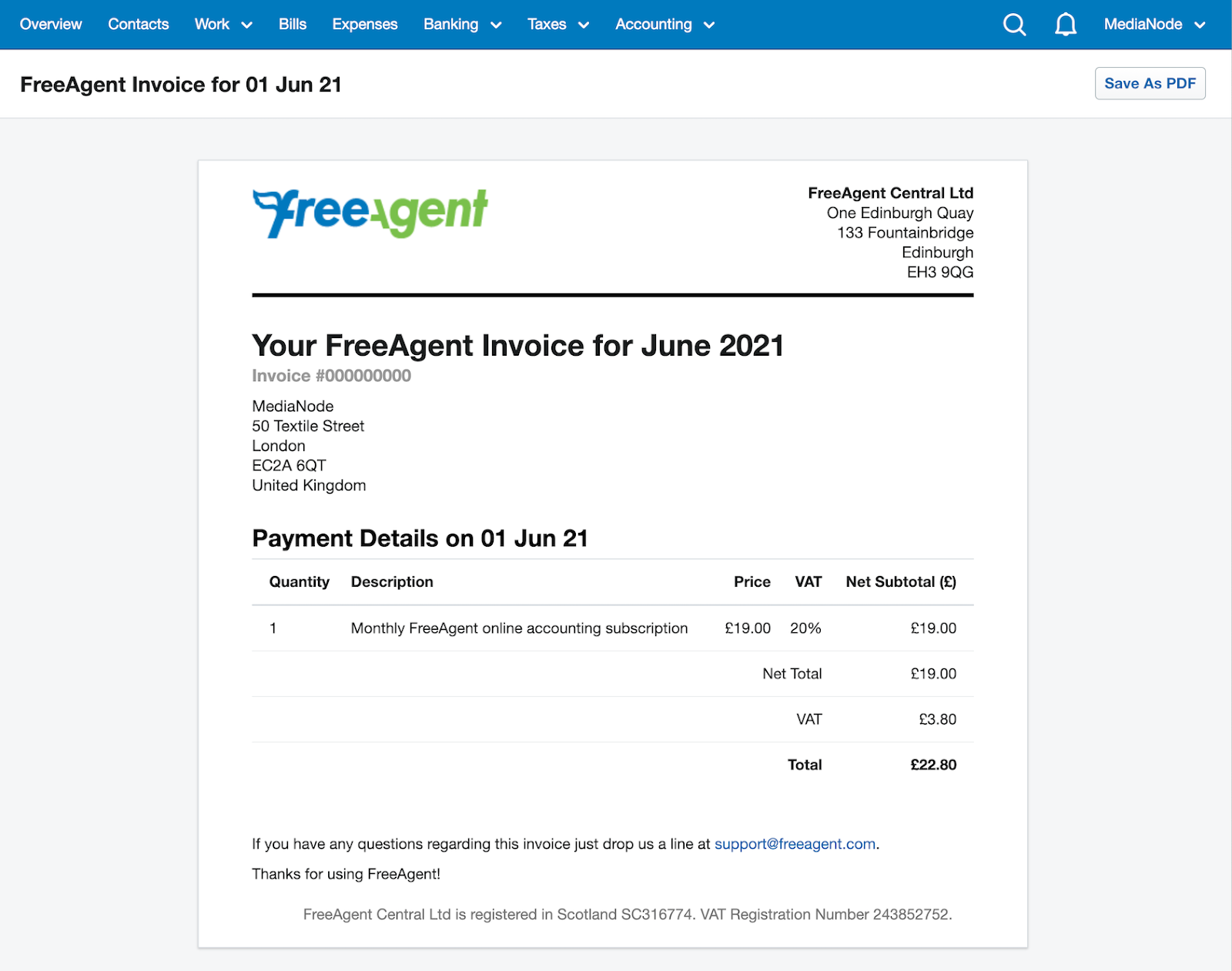 To download a copy of the invoice, select 'Save As PDF' in the top-right.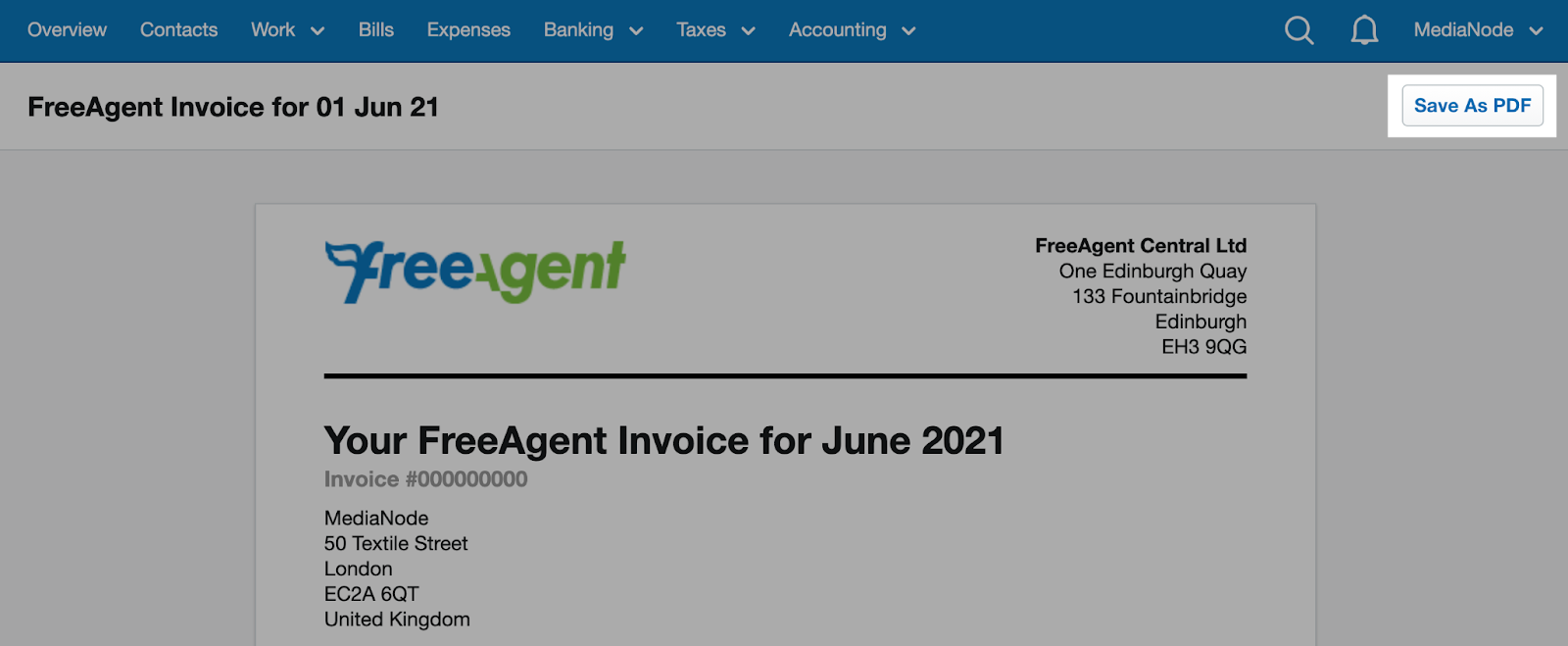 Subscription invoice emails
A PDF copy of each invoice is emailed to the billing email address on the payment date. To change the billing email address, select 'Edit Subscription' at the bottom of the 'My Subscription' section in the 'Billing' area.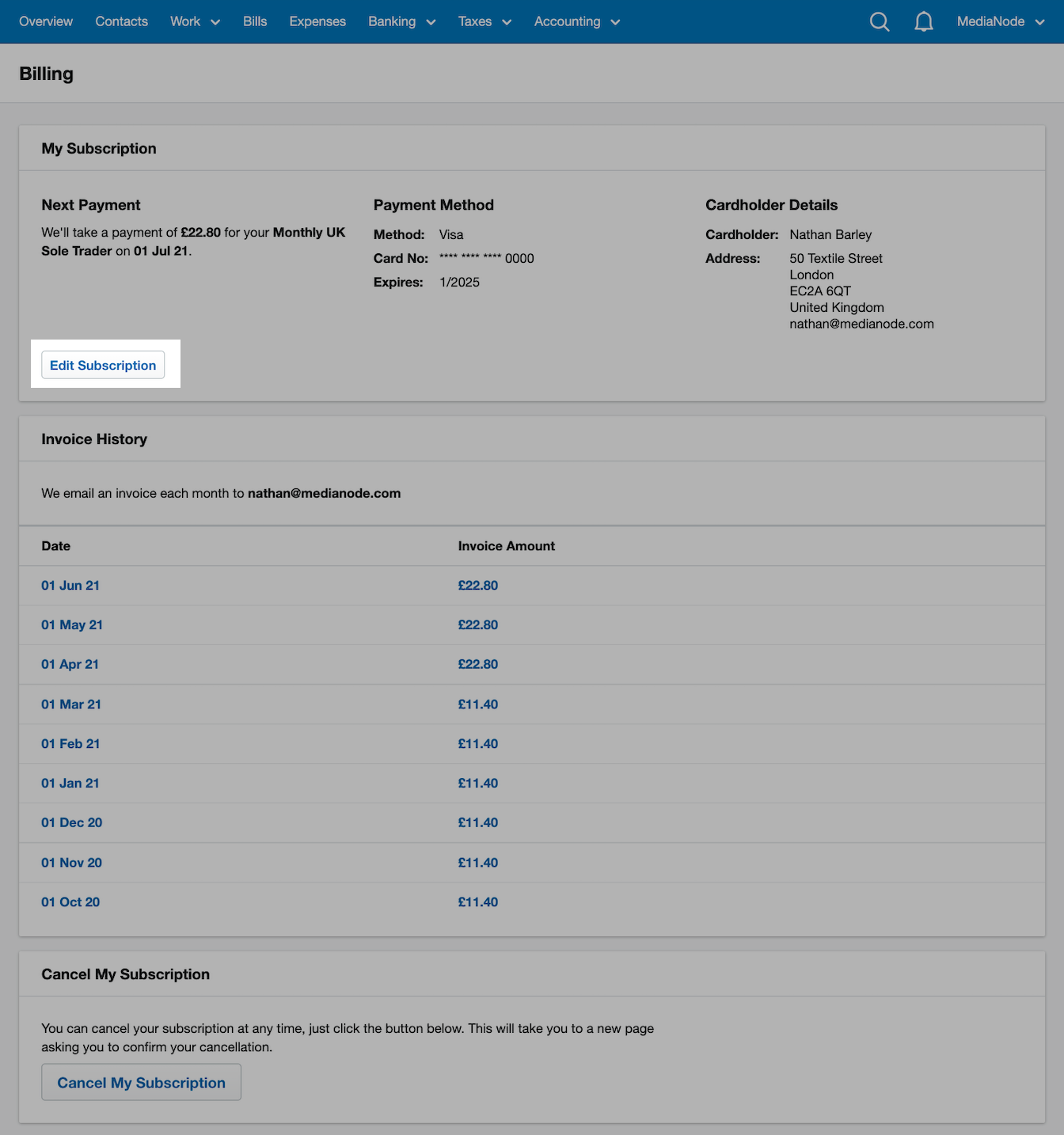 After making the relevant changes, select 'Update my details' to complete the process. For more information on editing your subscription, please see this article.