How to edit a client's details
This article explains how to edit a client's details, including their business name, subdomain, permission level and account manager, on your Practice Dashboard.
Begin by logging in to your Practice Dashboard and selecting 'Edit' to the right-hand side of the relevant client.

Alternatively, select the client's name from the list to view their client profile, then select 'Edit client details' in the top-right.

This will let you update the client's details. Please note that you can't change the client's account type. If the client has a FreeAgent account funded by NatWest, Royal Bank of Scotland, Ulster Bank NI or Mettle, you can't change the account owner's name or email address.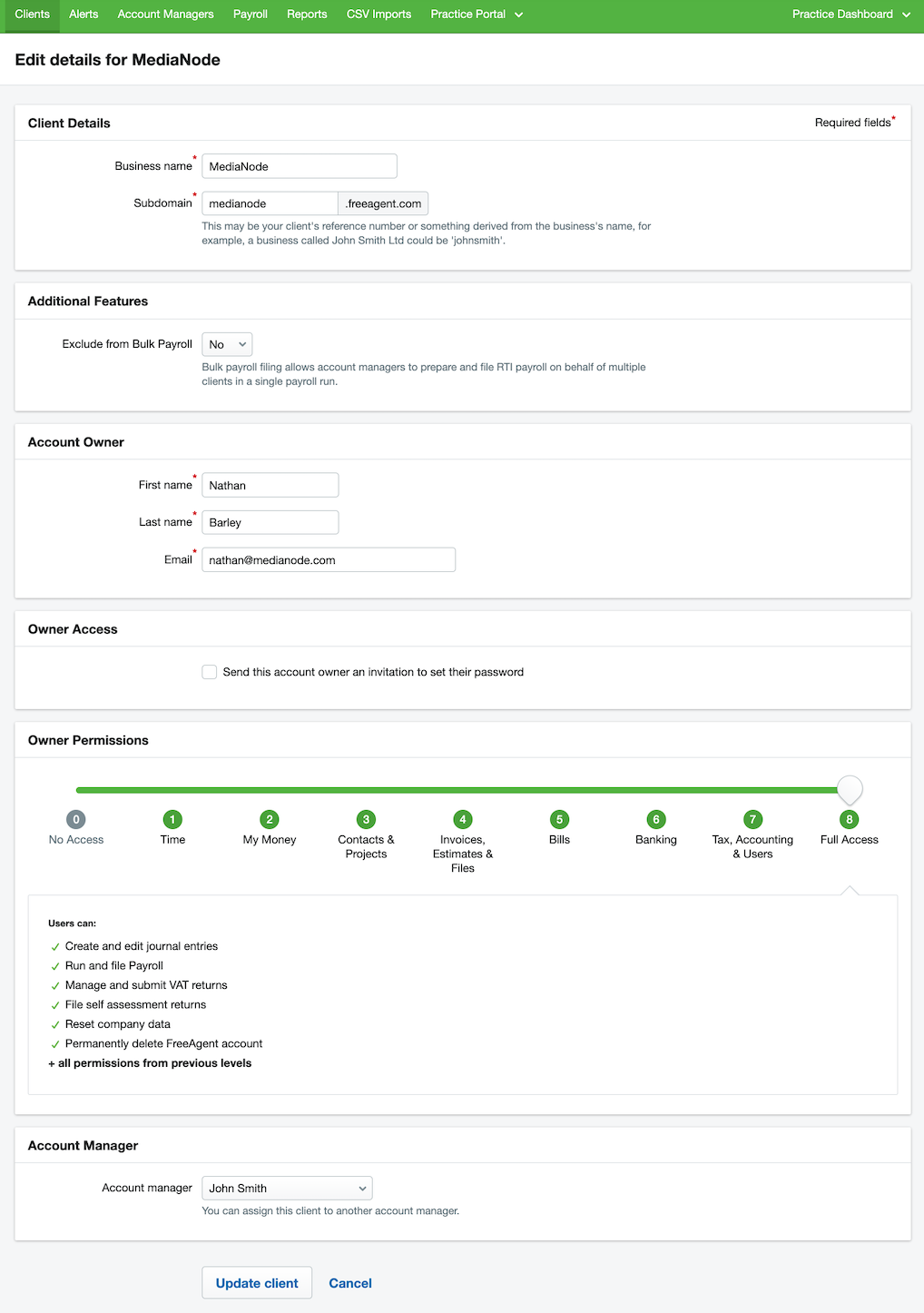 Once you've made the relevant changes, select 'Update client' to complete the process.