This article explains how to access a client's account from your Practice Dashboard. It also explains how to view an overview of the client's account without accessing the account.
Begin by logging in to your Practice Dashboard and selecting the 'Switch to' button to the right-hand side of the relevant client.

Alternatively, select the client's name from the list to view their client profile, then select 'Switch to' in the top-right.

This will let you access your client's account with your account manager permissions. Please note that if you select 'Client Login' in the 'Client Details' section while viewing the client profile in your Practice Dashboard, this will log you into the client's account as the client. This means that your access will be restricted to the user permissions you've set for the client.
Client overview
If you just want to see the client's mini profit and loss from the overview screen, log in to your Practice Dashboard and select the client's name from the list.

This will display a mini profit and loss for the client and a summary of their information.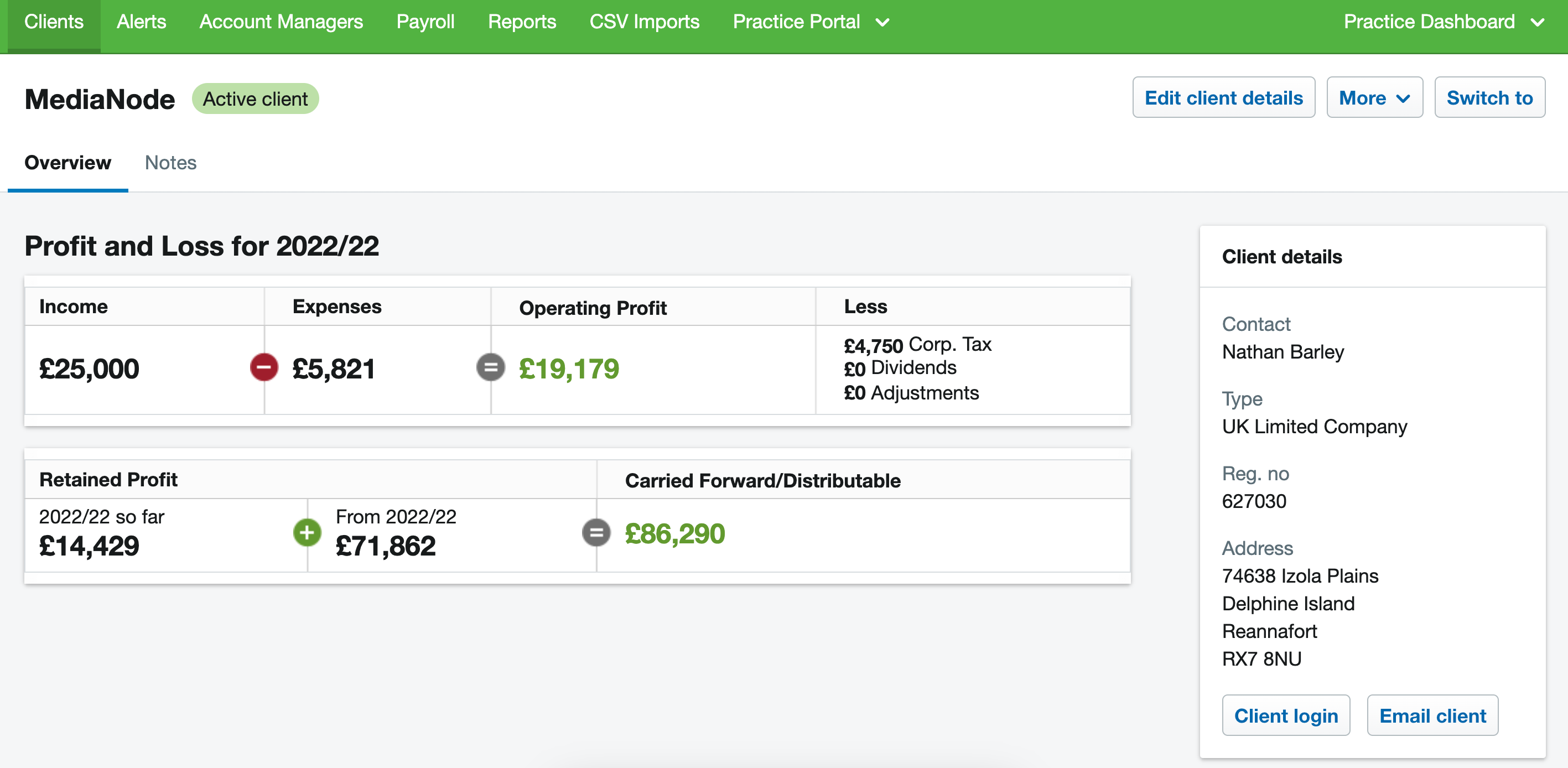 From here, you can remove the client or edit their details if you need to.