How to view or edit a bill using the FreeAgent mobile app
This article explains how to view or make changes to a bill using the FreeAgent mobile app.
Please note that you won't be able to use the FreeAgent mobile app if you have an unincorporated landlord account.
Any changes you make using the FreeAgent mobile app will be reflected in the desktop version of FreeAgent.
For information on deleting a bill using the FreeAgent mobile app, please see this article.
How to view a bill
Open the FreeAgent mobile app on your iOS or Android device and log in using your FreeAgent login details if prompted. If you've accessed the app recently, you may be logged in automatically.
Tap the 'Money out' icon at the bottom of the screen.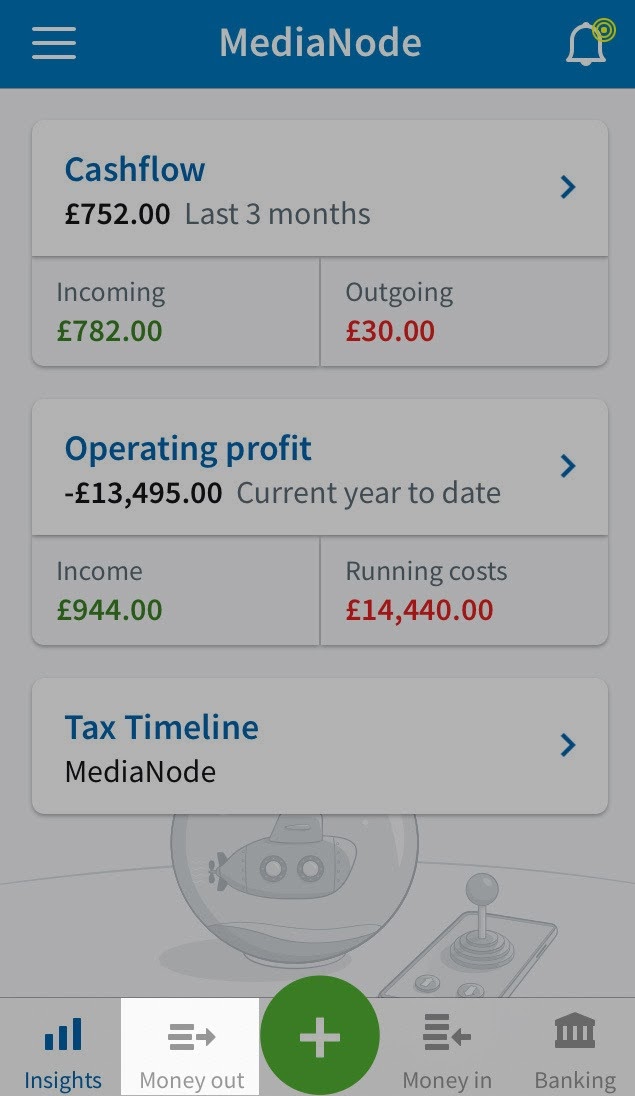 Next, select 'Bills'.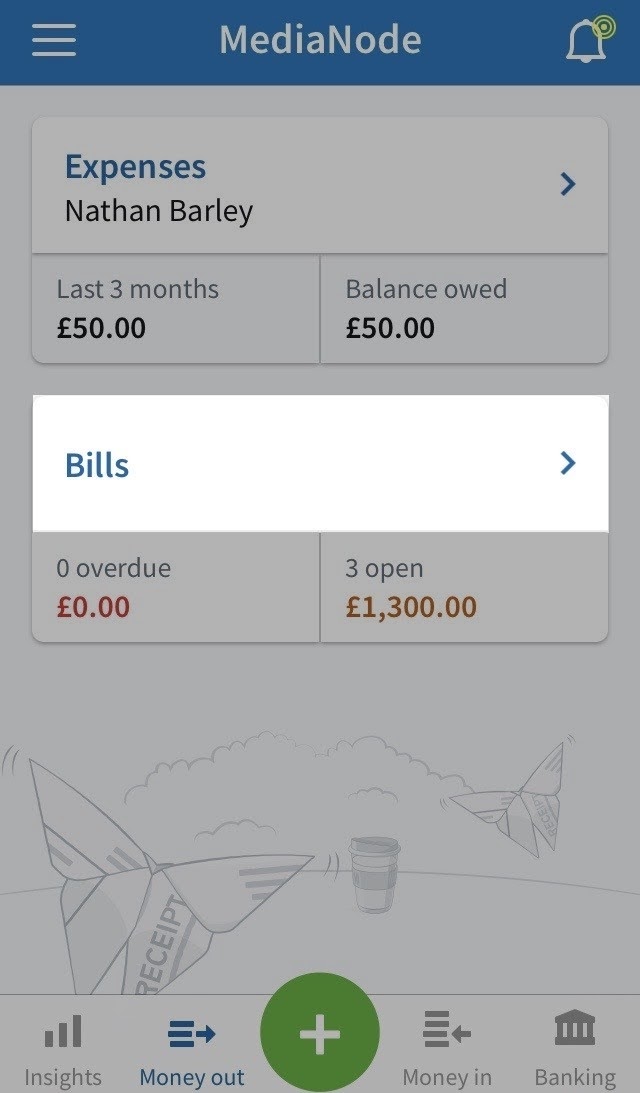 Select the relevant bill from the list.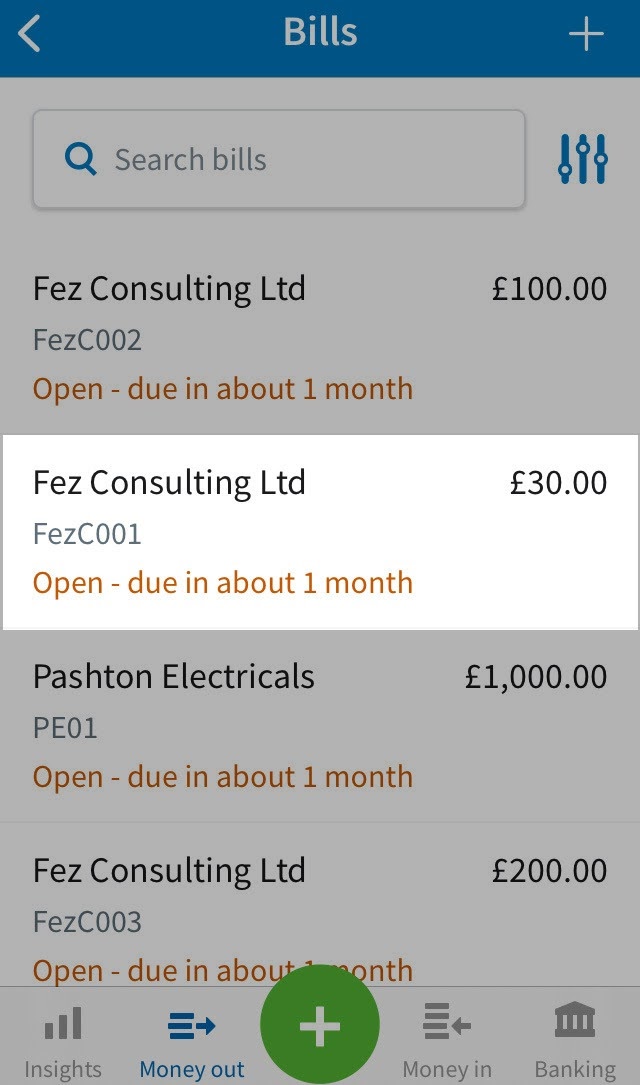 To search for bills for a certain contact, type their name in the 'Search bills' box.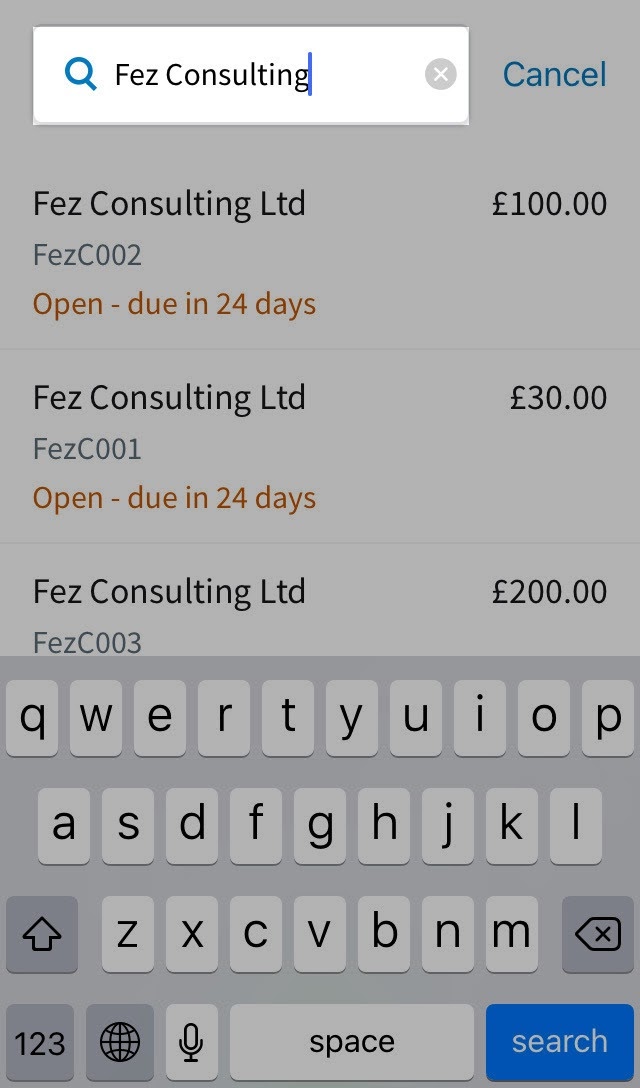 How to edit a bill
Once you've selected the bill, tap the relevant field to make any changes.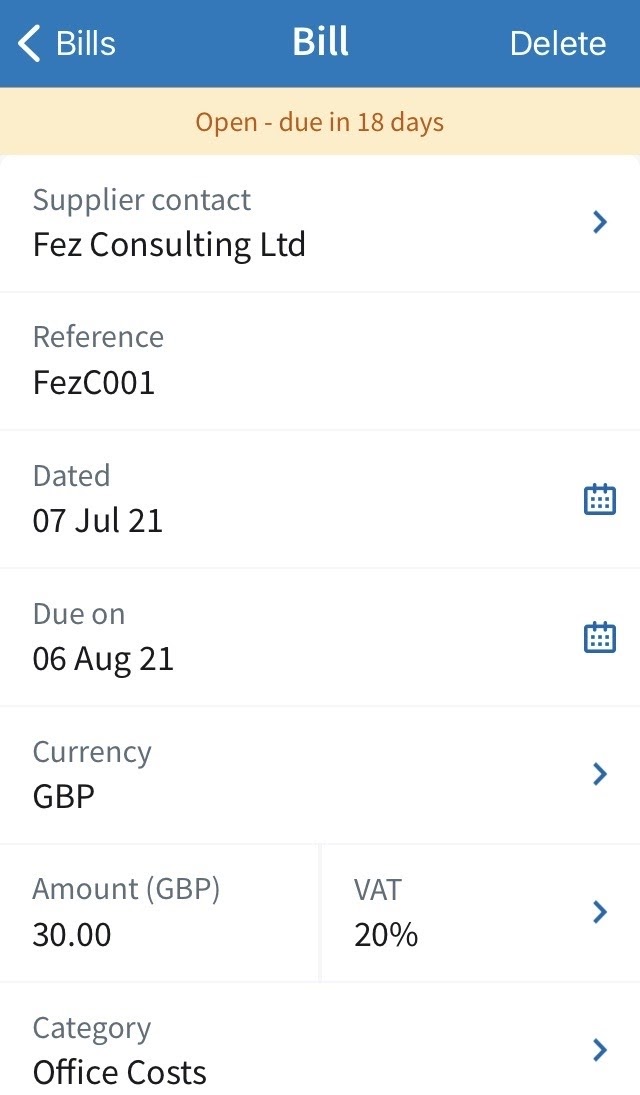 Once you've made the relevant changes, select 'Save' to update the bill.