This article explains how to view the tax reporting type of an accounting category in FreeAgent.
When populating the Self Assessment tax return, FreeAgent adds up all the transactions for a particular basis period (normally an accounting year) that have been allocated to each business cost category. These are then grouped by tax reporting type to match the cost boxes in the 'Self Employment' pages of your tax return.
To view the tax reporting type for an accounting category, select 'Settings' from the drop-down menu in the top-right corner and then select 'Accounting Categories'.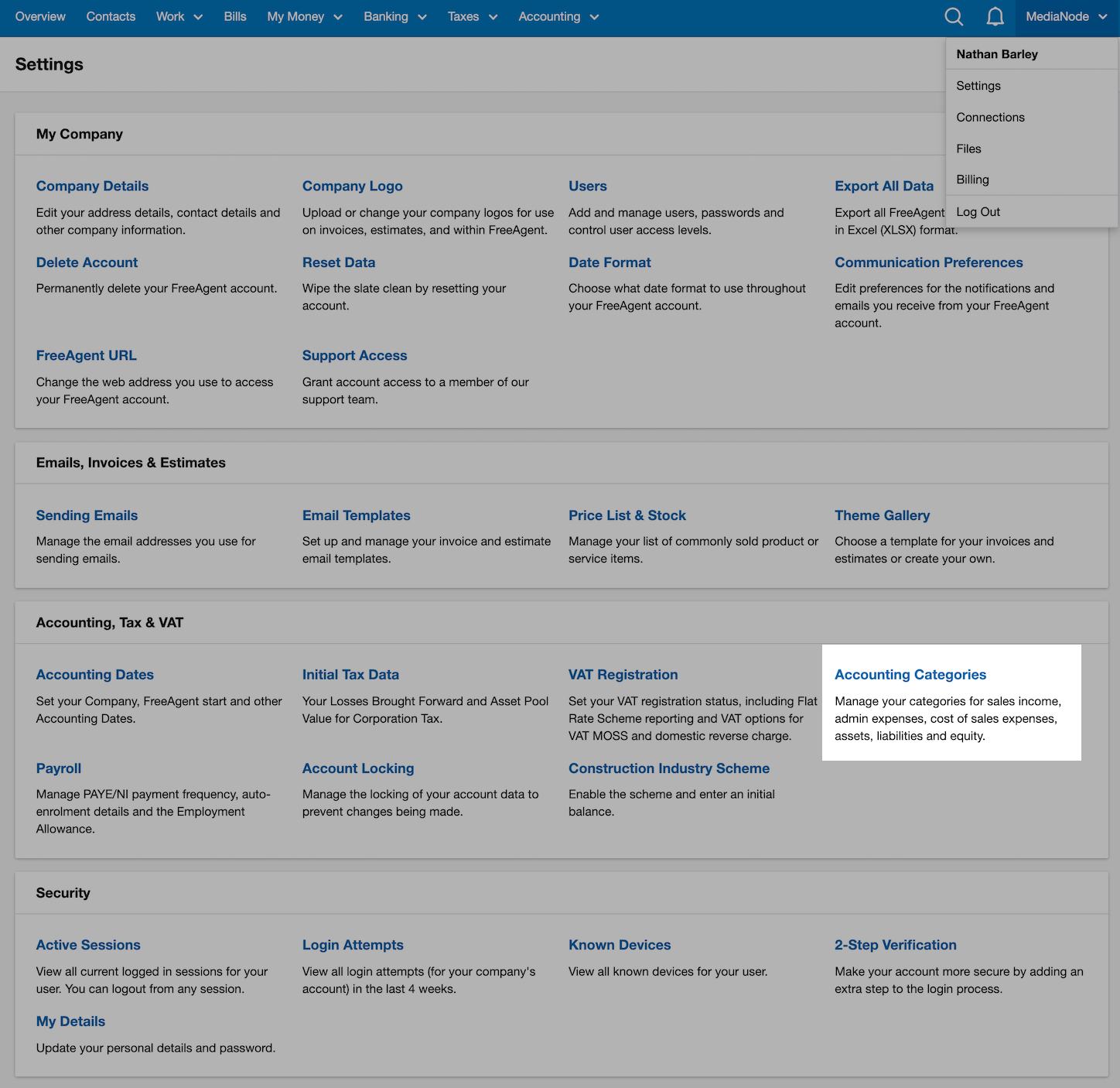 This will take you to the 'Accounting Categories' page. Select the relevant tab at the top of the page to view your income, admin expenses, cost of sales, assets, liabilities and equity categories.

When viewing the categories under each tab, the tax reporting type for each cost category is displayed under the 'Tax reporting type' column.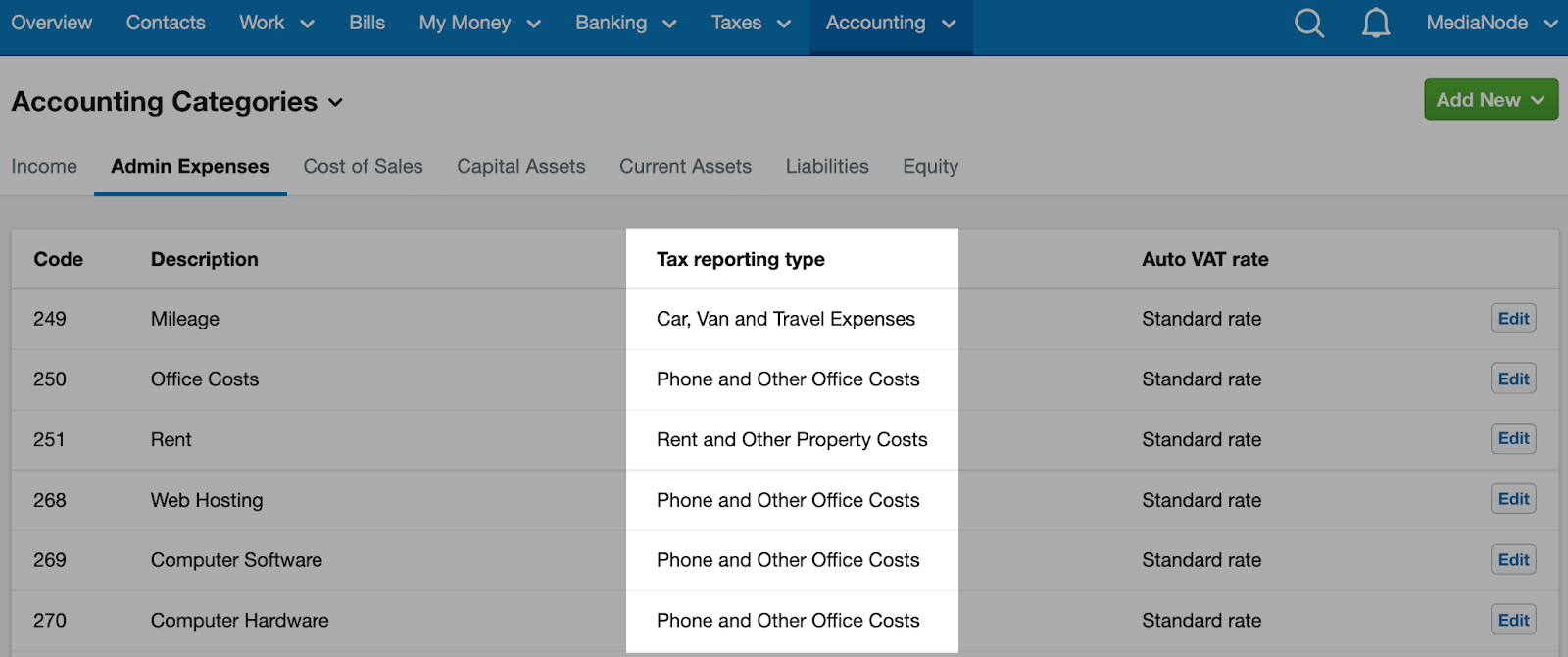 For information on how to edit or delete an accounting category, please see this article.