This article explains how to add a new landlord client to your Practice Dashboard as part of the onboarding process. It also explains how to add a property to your client's account.
Begin by logging in to your Practice Dashboard. From the 'Clients' area, choose the 'Add new client' drop-down menu in the top-right corner and select 'New client'.

Client details
Now you're ready to enter the following details for the client.
Business name and subdomain
Enter the client's business name and the subdomain you'd like them to use as the URL (the web address) for their account. A subdomain should be all lowercase and contain only numbers or letters.
What should I use for the subdomain?
Some accounting and bookkeeper practices use their client reference number as their subdomain. Alternatively, you can use something derived from the business's name. For example, a business called John Smith Rentals might be given 'johnsmithrentals' as its subdomain.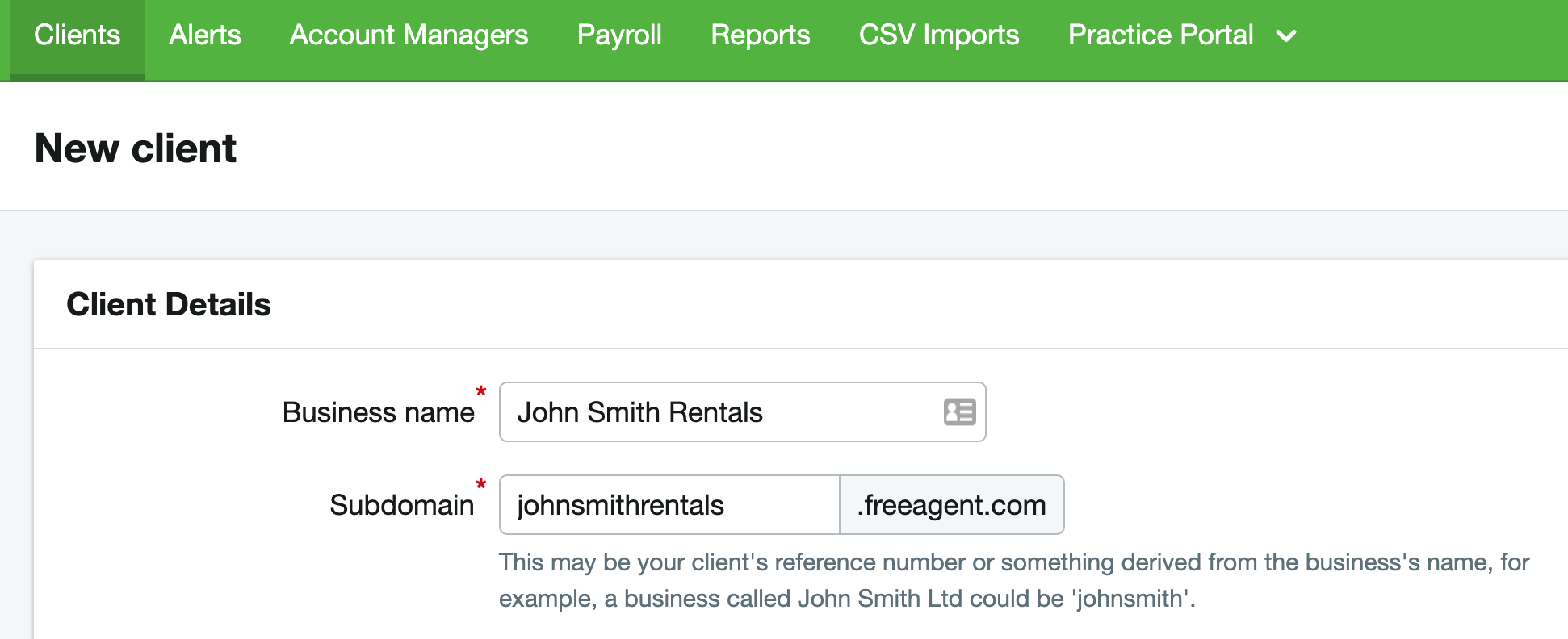 Client type
Next, choose the 'UK Unincorporated Landlord' account type for this client. Please note that once the client type is set, it can't be changed later.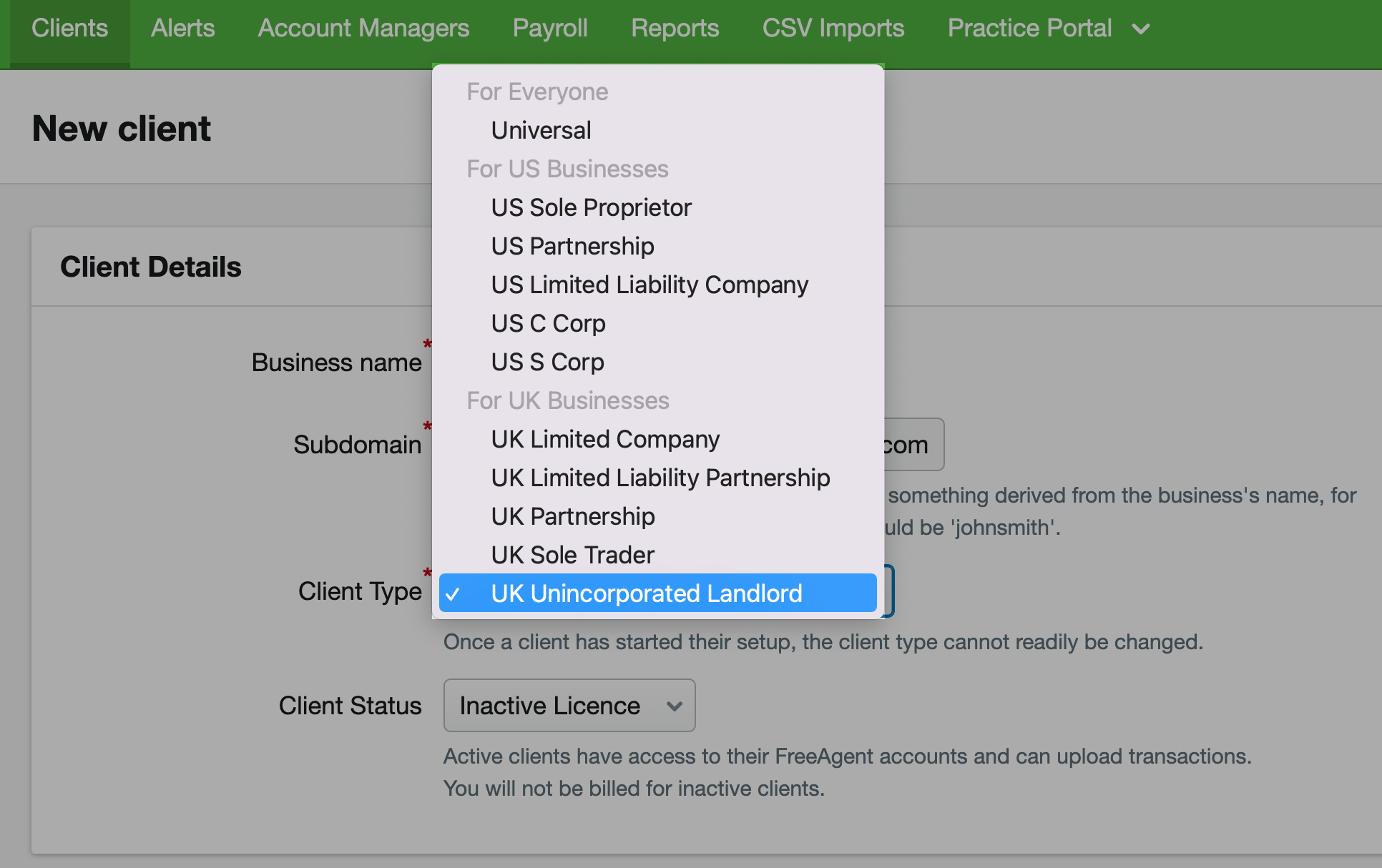 Client status
Next, choose the client's status: active or inactive.
What does the client status mean?
An active client will have access to their FreeAgent account and will be able to upload bank transactions. Clients who are inactive won't have any access to FreeAgent.
Please note that a client can only be active once. If you change their status from 'Active' to 'Closed', it cannot be changed back to 'Active' again. Find out more about client account statuses and how and when to change them.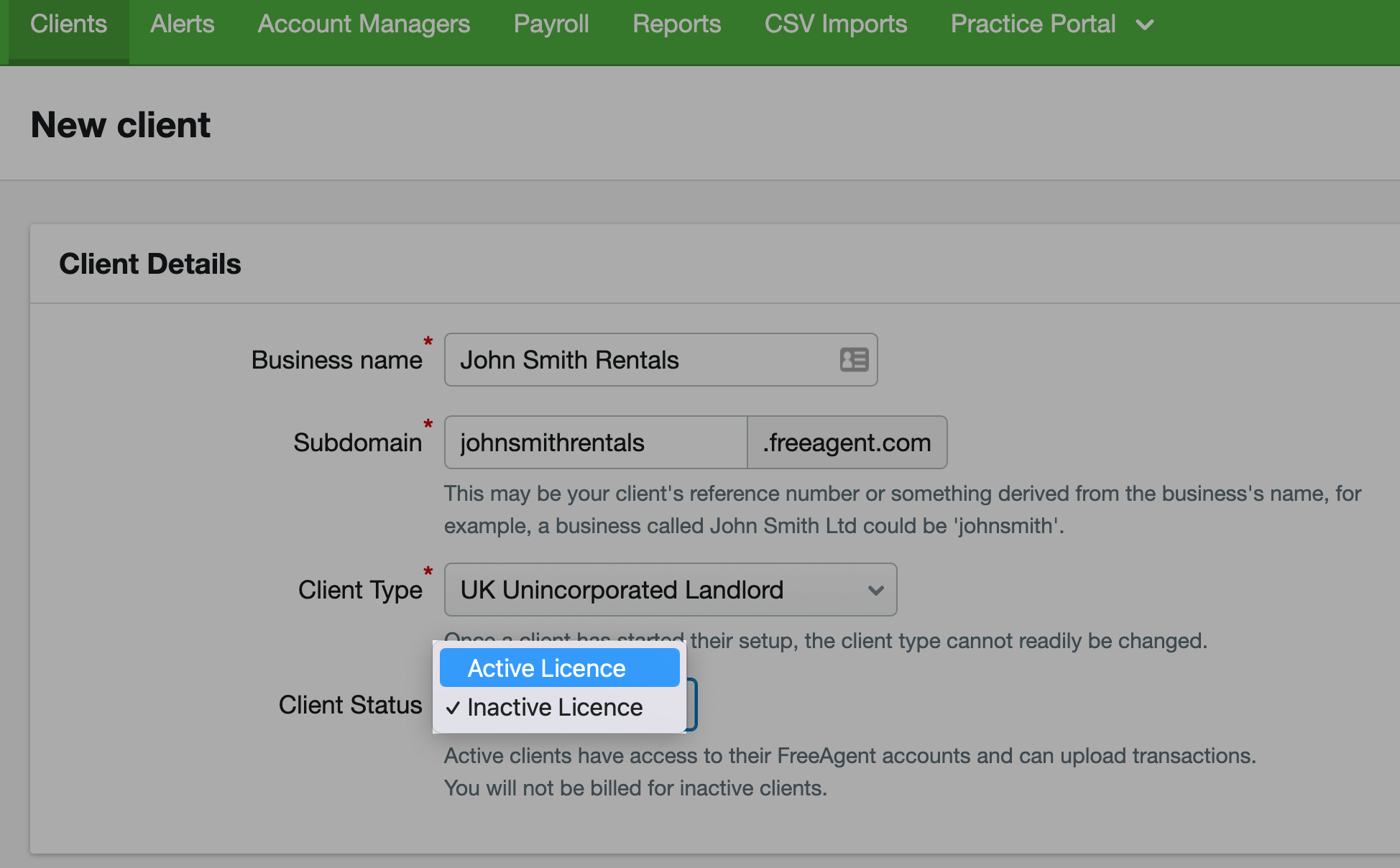 You can then complete the rest of the client setup process in the usual way. Find out more about how to add a new client.
Add a property to your client's account
Once you've added the client to your Practice Dashboard, select the 'Switch to' button to the right-hand side of the relevant client.

Next, navigate to the 'Property' tab at the top of the screen.

Select 'Add New Property' in the top-right.

Enter the property address in the 'Address' field. Please note that the first line of the address will be used as the property's name in FreeAgent. You can also enter the town, region and postcode if you wish.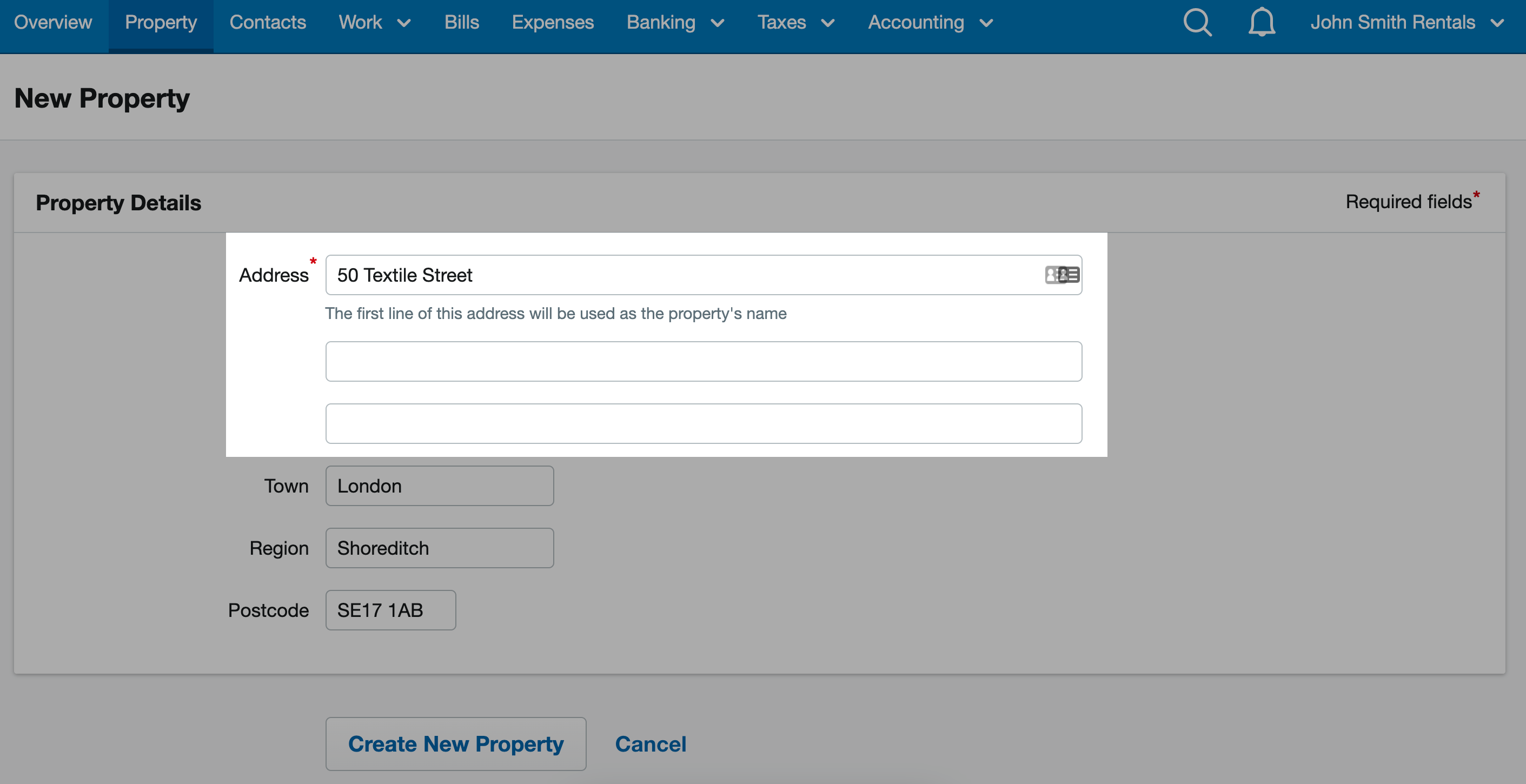 Select 'Create New Property' at the bottom of the screen to complete the process.
Find out how to manage the property and record income and costs to it on our Knowledge Base.