How to scrap a capital asset when using accruals basis accounting
This article explains how to record the disposal of a capital asset that your business scraps if you're preparing your accounts using accruals basis accounting.
The disposal will be handled differently if you're selling the asset or preparing your accounts using cash basis accounting.
Please note that you only need to follow this process when you scrap a capital asset. When a capital asset depreciates fully by reaching the end of the useful life you selected when you recorded the purchase of the asset, FreeAgent will automatically update your Capital Asset report to reflect this.
If you've previously recorded the disposal of your capital asset in FreeAgent by creating journal entries, there's no need for you to edit or delete those journal entries unless you want the asset to be removed from the Capital Assets report. If you do, first you'll need to follow the steps outlined below and then delete the journal entries.
Scrapping an asset when no money is received
If no money is received when you scrap an asset, you can add a manual bank transaction for £0.00 in FreeAgent to show that the asset has been disposed of. 
To do this, navigate to the 'Banking' tab at the top of the screen, select 'Bank Accounts' from the drop down menu and choose the relevant bank account from the list.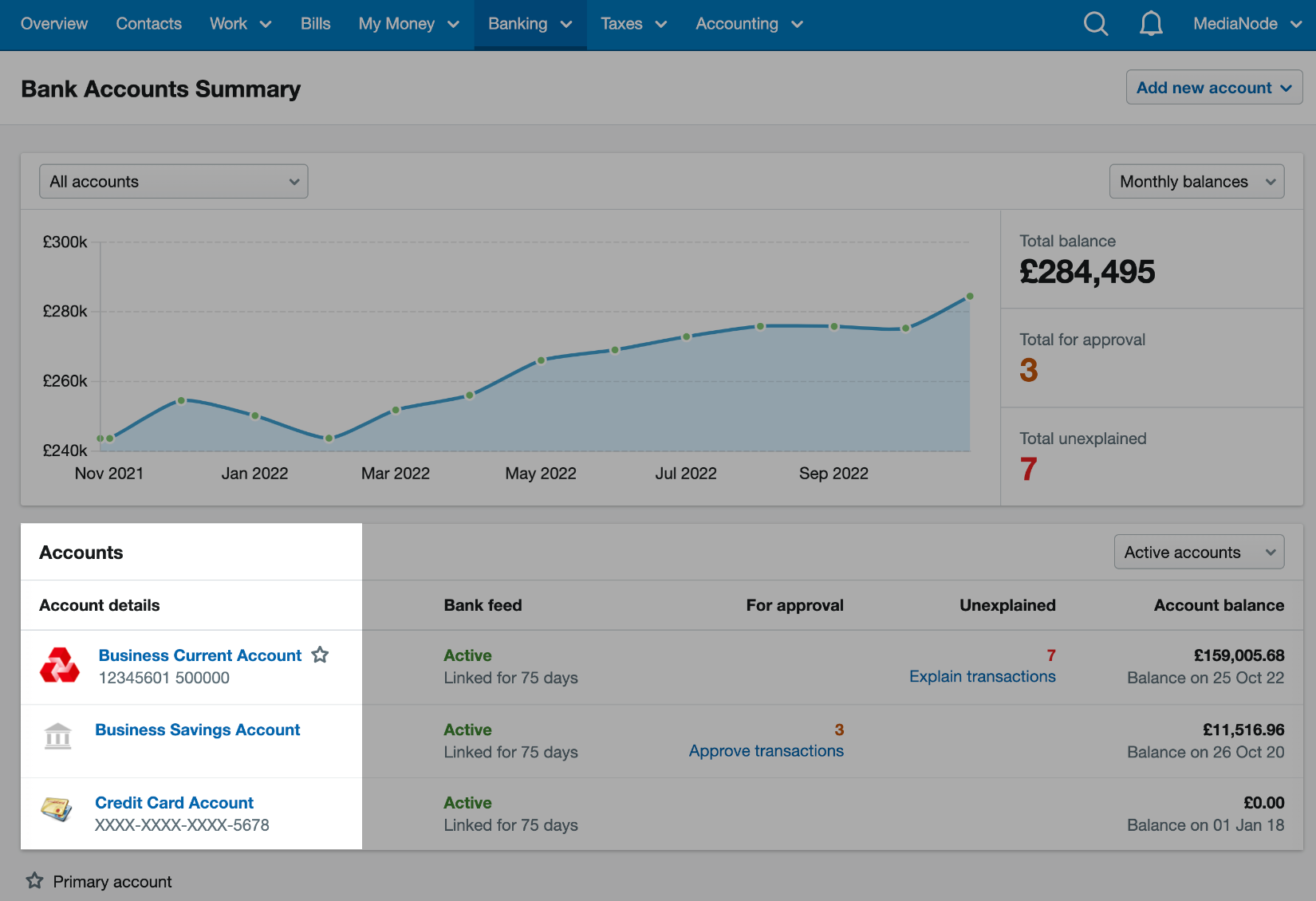 Select 'More' and choose 'Add Transaction' from the drop-down menu.

Select 'Disposal of Capital Asset' from the 'Type' drop-down menu.
Make sure '£0.00' is entered in the 'Value' field.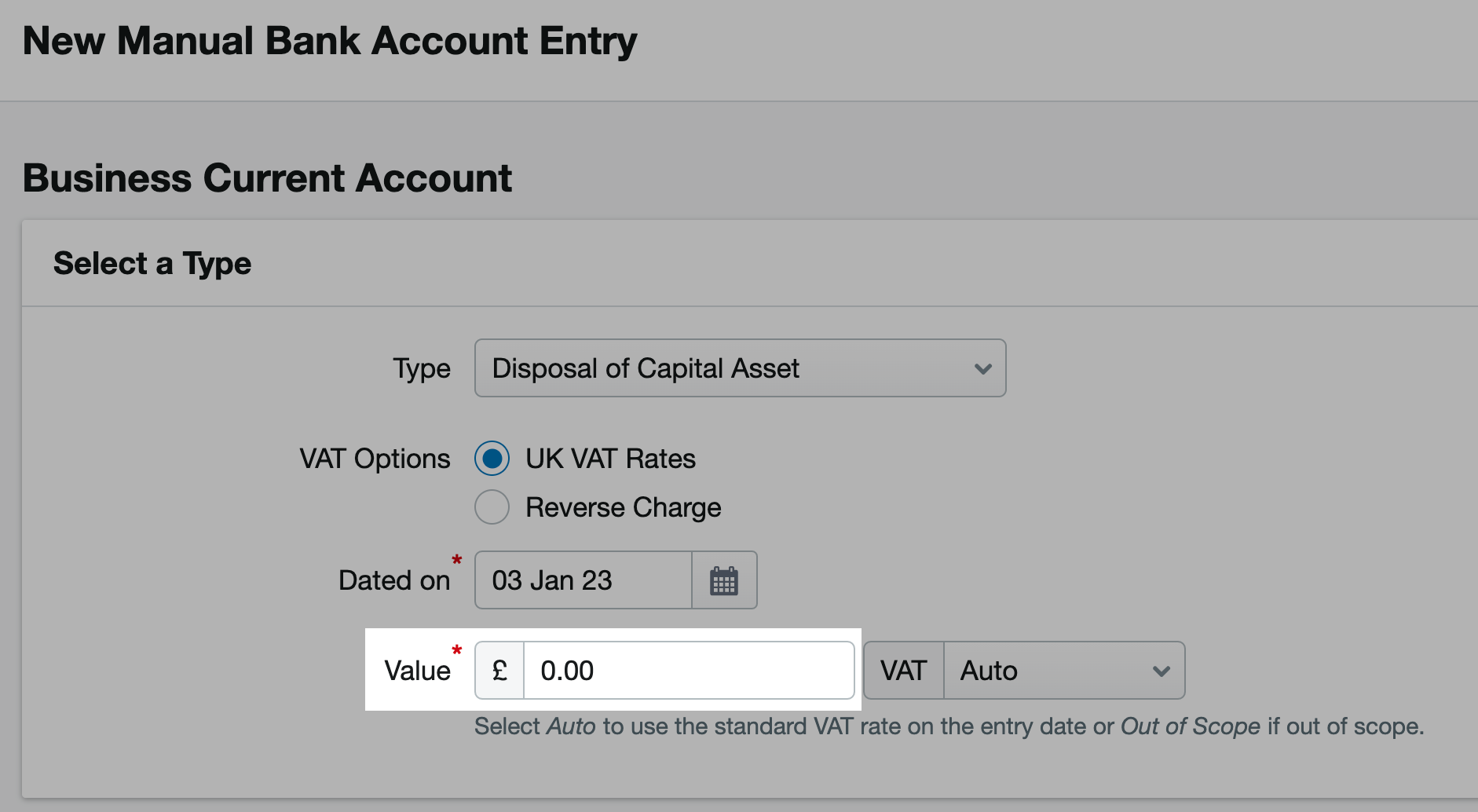 If your business is registered for VAT, select the appropriate VAT option and the correct rate of VAT for the disposal of the capital asset. If you're not sure which VAT rate to select, please ask your accountant.
Select the asset that you're disposing of from the 'Disposed asset' drop-down menu and enter a brief description of the disposal in the 'Description' field.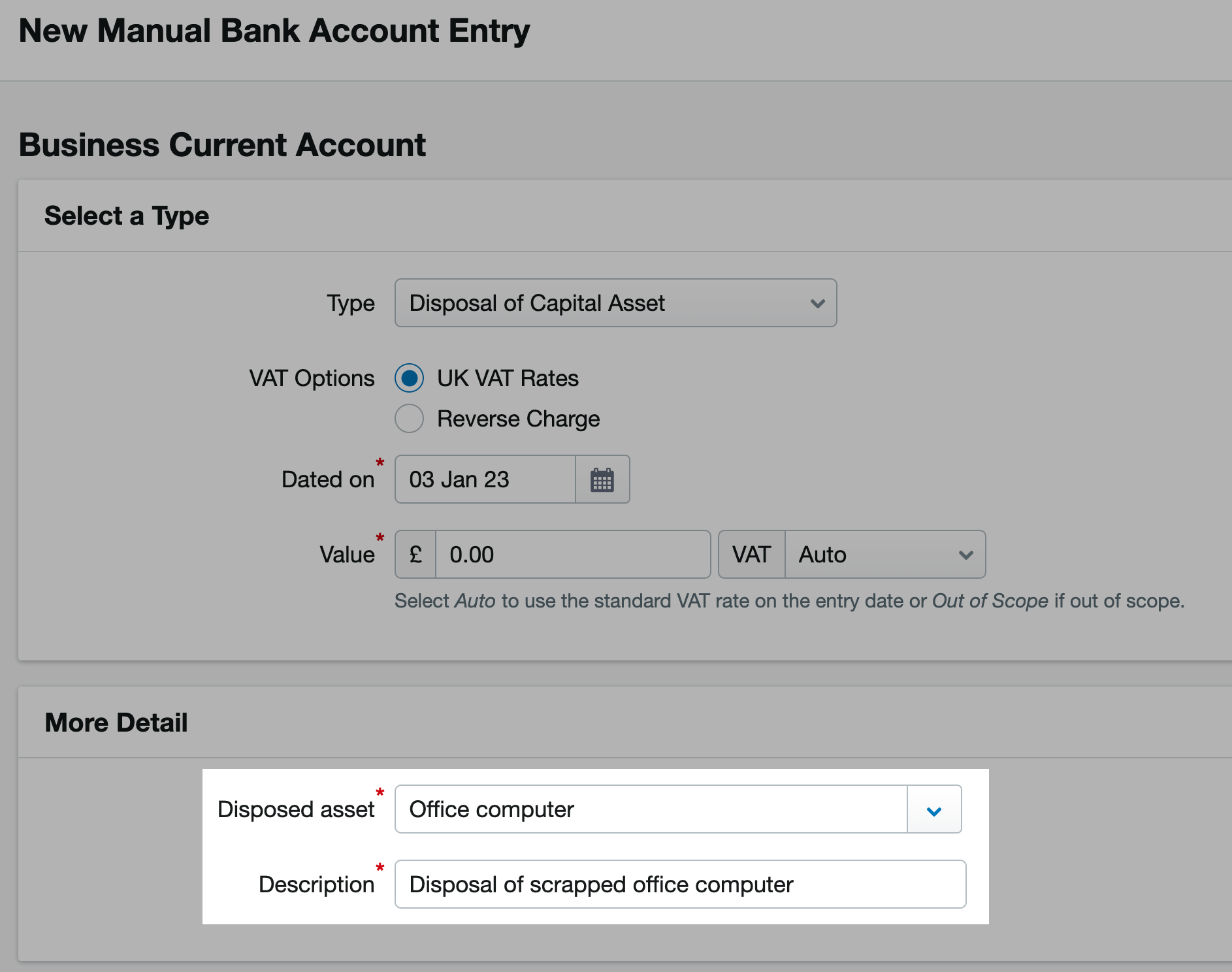 If you have a document or image file that relates to the disposal of the capital asset, you can attach a scanned copy to the explanation by choosing 'Select a file' from the 'More Detail' area and following the instructions. If you used the FreeAgent mobile app to capture an image file and save it to the Files area of your account, select 'Choose from saved files' instead and follow the instructions provided.
Attaching an image file to a transaction will remove it from the Files area of your FreeAgent account.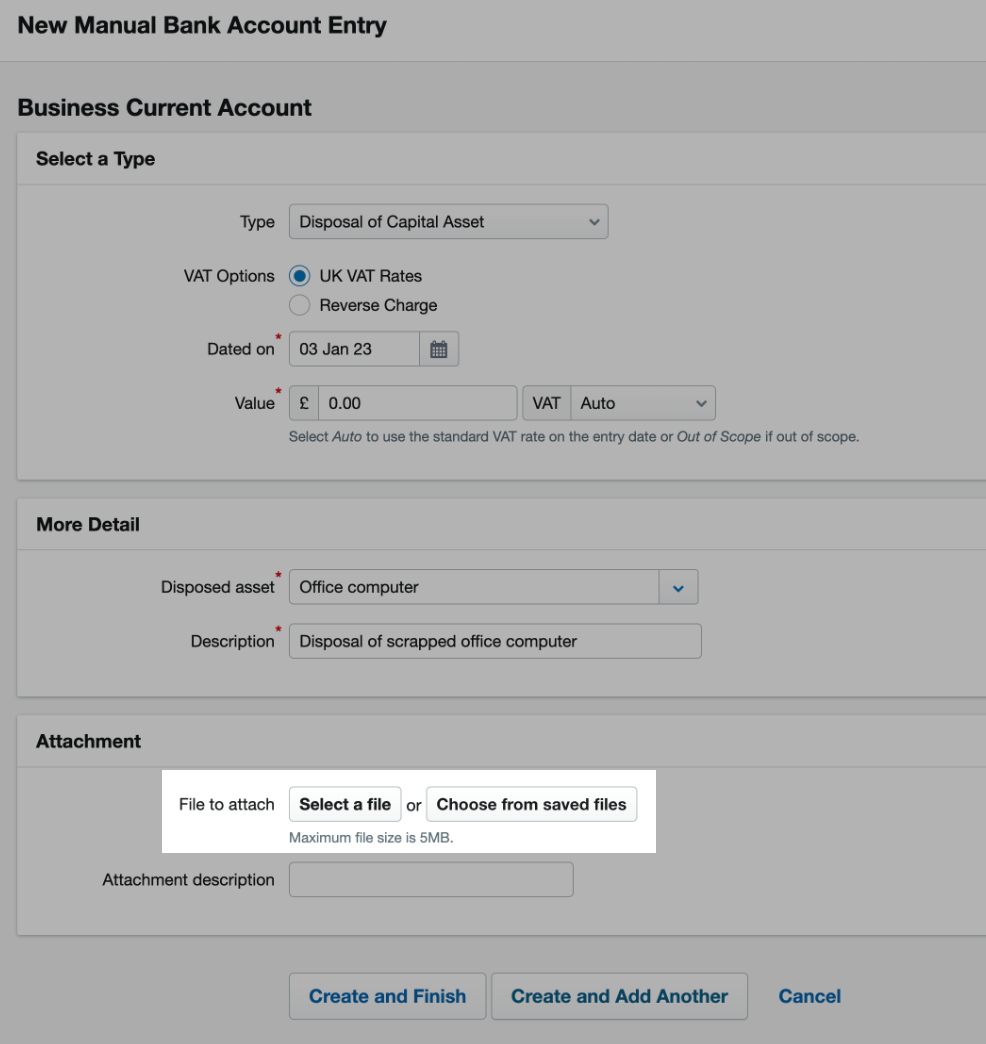 Select 'Create and Finish' to complete the process.
A record of the bank transaction being added will appear in your Audit Trail report.