How to add a new user to your FreeAgent account
This article explains how to add a new user to your FreeAgent account.
You'll need to add a new user to your account if you want to record payments to that person or keep track of any out-of-pocket expenses that person has paid for and needs to be reimbursed for.
Can different users have different levels of access to my account?
If you have full access to FreeAgent, you can give different users different levels of access. You can find out how to do this in the 'Setting access levels' section below.
How to set up a new user
Select 'Settings' from the drop-down menu in the top-right corner and then select 'Users'.

If you can't see this option, then you don't have access to this area and you'd need to ask whoever set you up to use FreeAgent to extend your user permissions.
You'll see on the Users screen any users you have already set up. When you open your new FreeAgent account you automatically become a user. Select 'New User'.

Enter the person's details.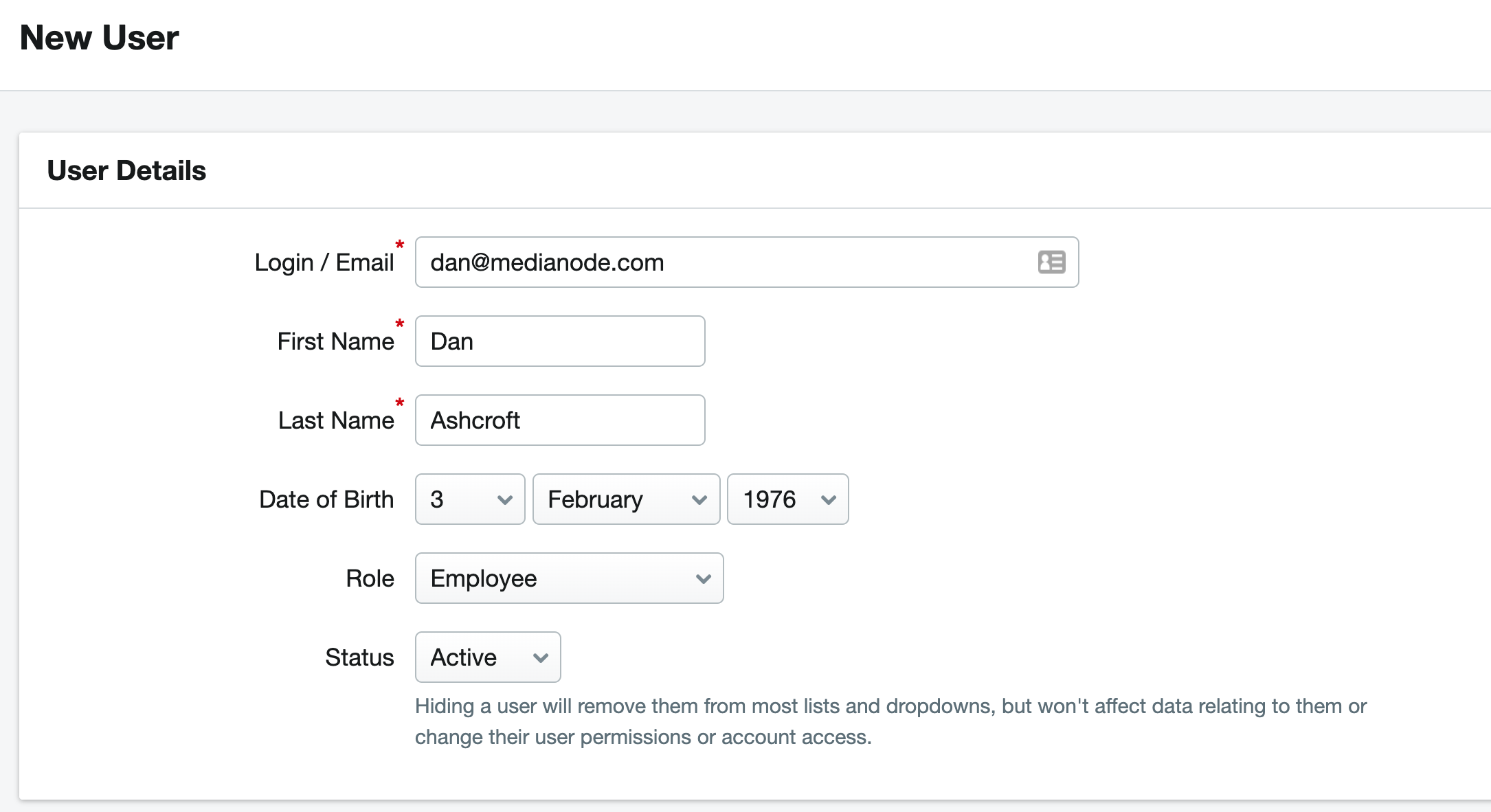 Choose what kind of a user this individual is from the 'Role' drop-down menu.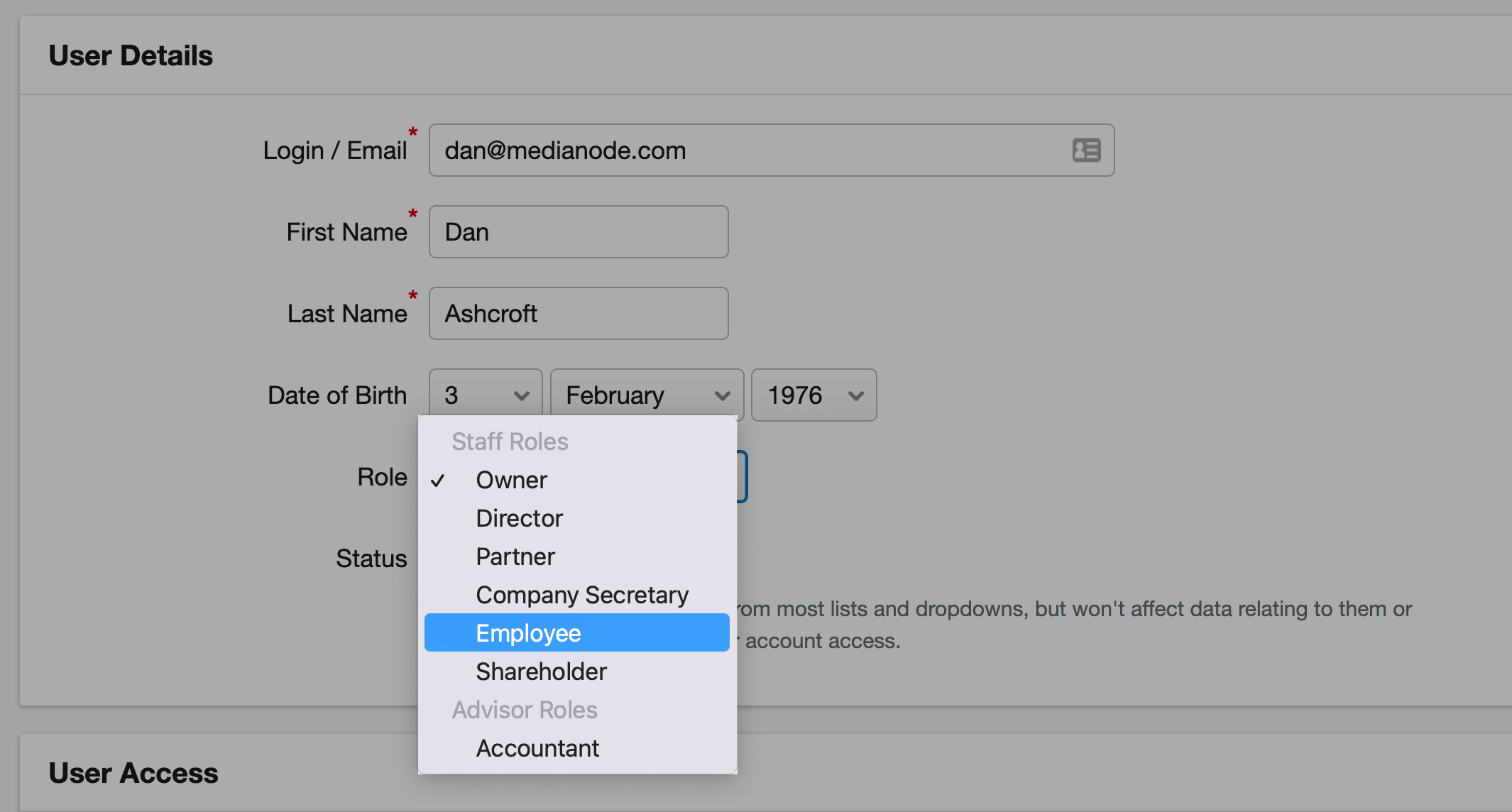 Shareholder
Setting up a user as a shareholder is very similar to choosing a director.
Accountant
You can make payments to, and record expenses for, any kind of user except an accountant. You'd need to set your accountant up as a user so that they can see your account, though as they have an advisory role they won't be able to add or edit users.
User password
Tick the box to send the user an email to invite them to create a password when they first sign in.

Setting access levels
If you have full access to FreeAgent, you will see the option to set a permission level for the new user. The default level for a new user is 'Tax, Accounting & Users'. To change this, slide the bar along to the appropriate level of access. The further you slide the bar over to the left, the less access they will have.
For users who'll never need to use the system at all, drag the bar fully over to 'No Access'.

The further you slide this bar over to the right, the more access to the system the user will have. For users who need full access, including creating journals and editing more advanced settings, drag the bar fully over to the right to 'Full Access'.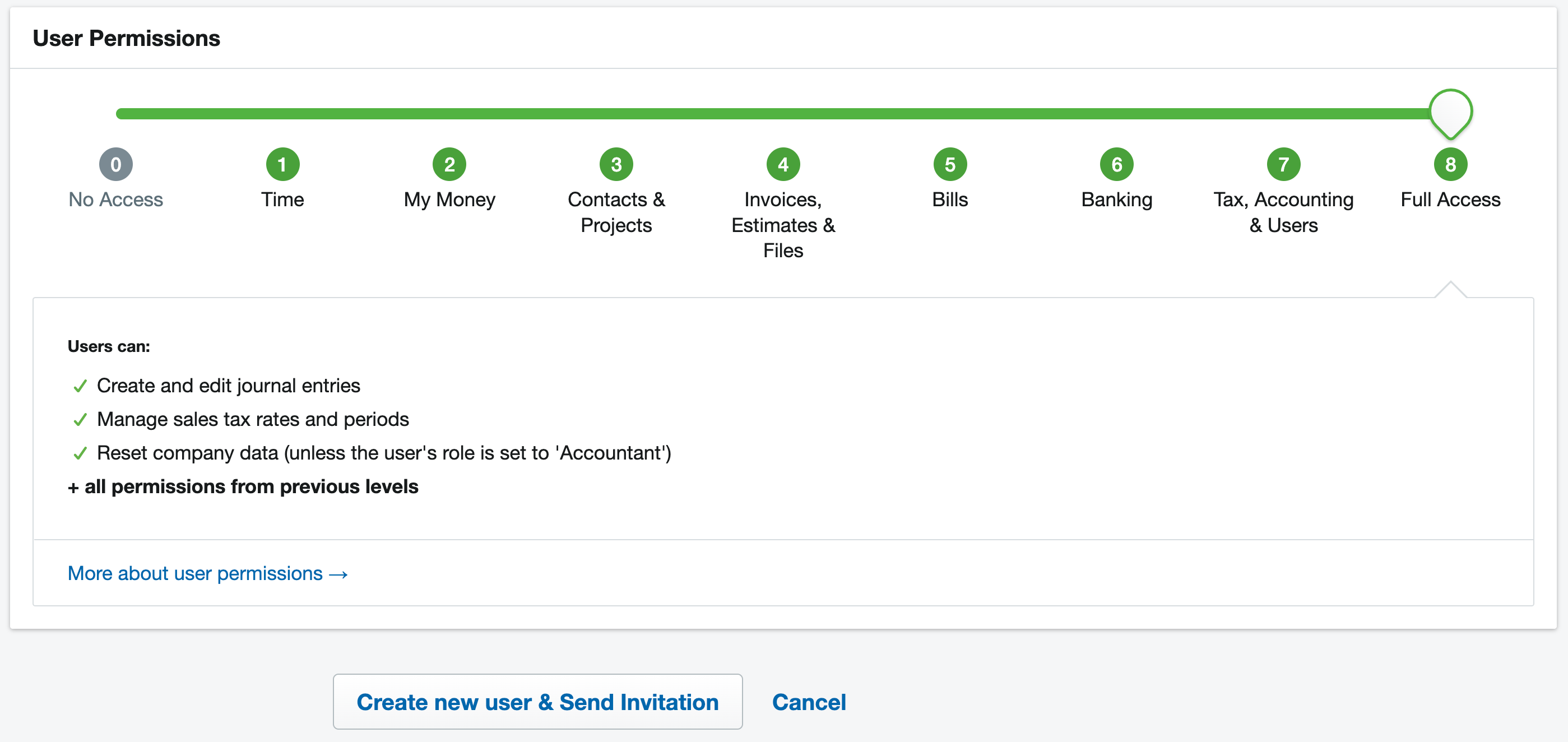 Once you've finished, select 'Create New User & Send Invitation' to save the details you've entered. Your new user is now set up and you can start recording their salary, dividends and expenses through FreeAgent.