Receiving invoice payments - PayPal
How to include a link to PayPal in your invoice emails to make payments to your FreeAgent account easier for your clients.
If you have a PayPal account in FreeAgent, you can include a PayPal link in your invoice emails to allow your clients to pay you more easily.
Additionally, PayPal Premier or Business account holders can setup FreeAgent API access to enable account syncing and PayPal Express Checkout features such as automatically marking invoices as paid and payment status updates.
You can also receive invoice payments online using GoCardless.
Adding a PayPal link to your invoices in FreeAgent
In order to accept PayPal payments for your invoices you first need to add a PayPal account in FreeAgent. In the 'Banking' section select 'Add New' - 'Paypal Account'.
Step 1. Create an invoice
When you create an invoice you'll see the option to accept online payments using PayPal.
When adding the invoice details select 'Online payment options - PayPal' and then create the rest of your invoice as normal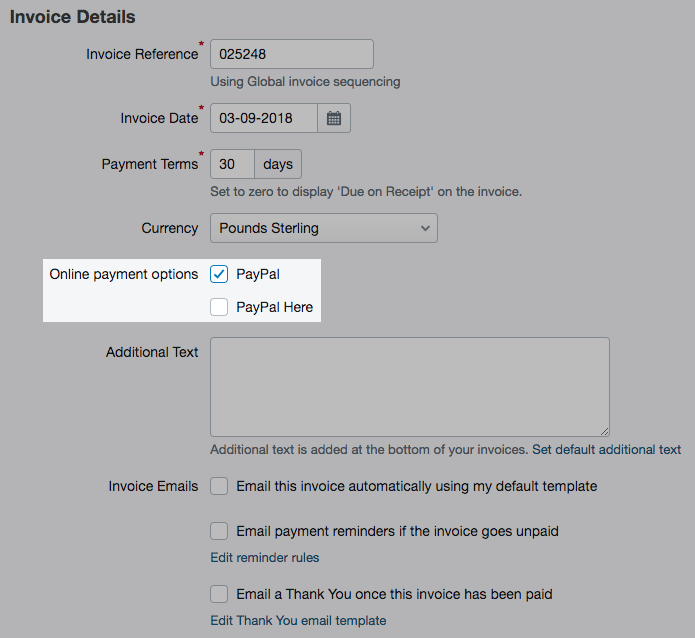 Step 2. Embedding a payment link in your invoice
When preparing to email your invoice include an [online_payment_link] tag in the body of the email. This will embed a link to your invoice and PayPal in the email that your client will receive.

How this works for your clients
When your client receives your invoice via email, they can follow the online payment link you previously added to your email copy. This will show them your invoice, along with the option to pay by PayPal.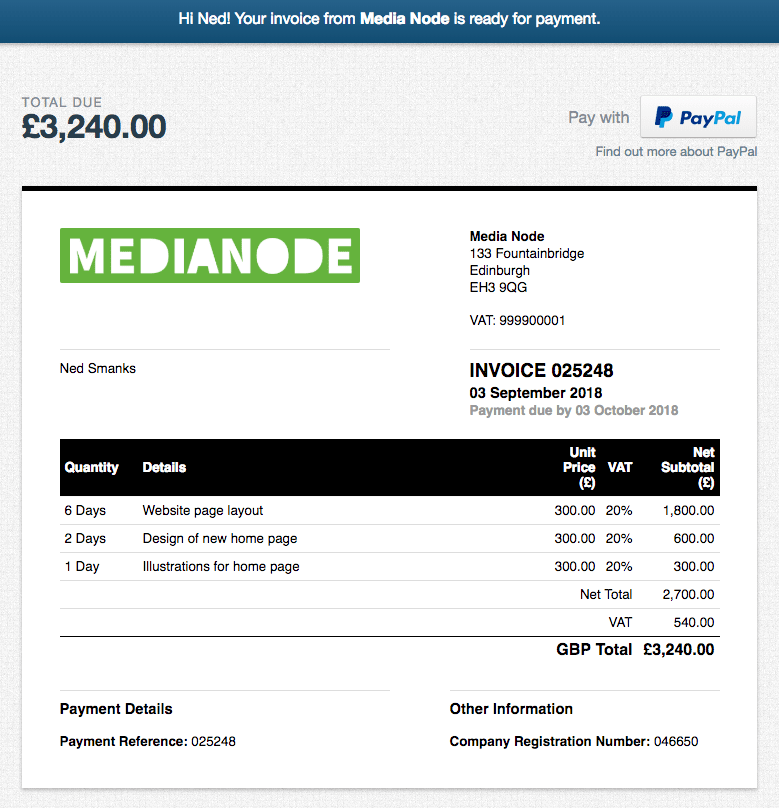 If your client selects the PayPal button, they will be taken to your PayPal page where they can make a payment.
When your client pays you, remember when you are explaining this payment that PayPal may deduct charges and you can explain these like so.