Multi-currency invoicing
If you want to issue an invoice to one of your customers in a different currency from your usual one, here's how to do that.
Let's say you're in the UK and you want to issue an invoice in Euros.
Start creating the invoice as normal.
Underneath the Payment terms, you'll see a drop-down menu that lets you choose to issue this invoice in a different currency.
Choose the currency for this invoice from the drop-down menu.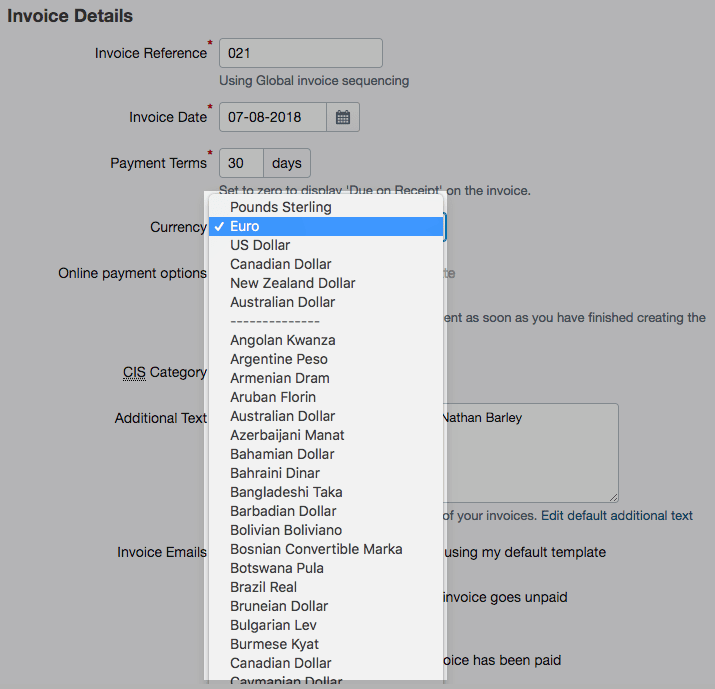 When you add items to this invoice, they'll be in the currency you chose.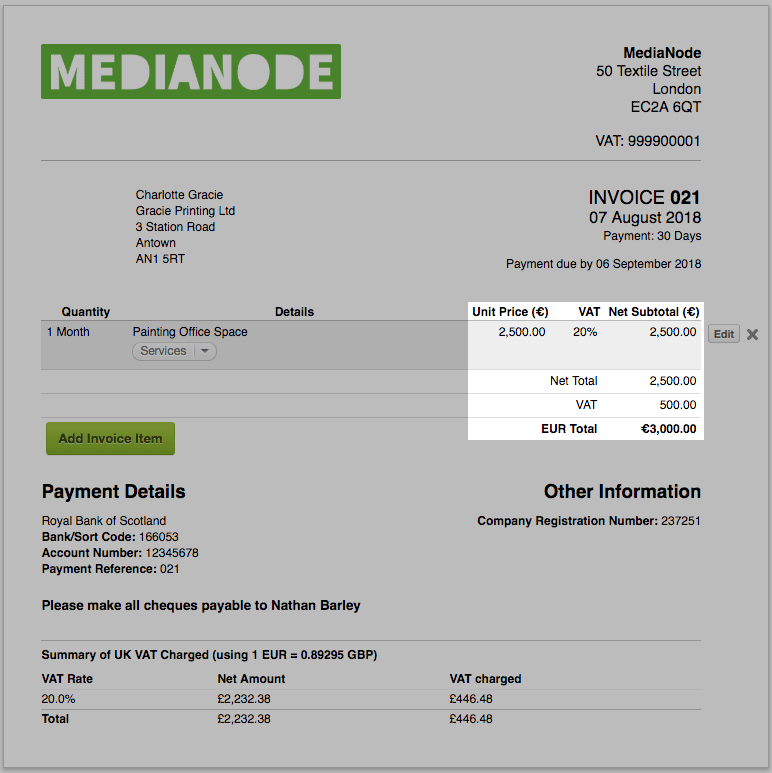 You can't put different items on the same invoice if you want to charge your client for them in different currencies. Each invoice can only be in one currency.
FreeAgent will charge VAT depending on how you've set up the contact to whom you're issuing this invoice.
You'd then finish and send the invoice as normal.
Exchange rate differences
You'll notice at the bottom of the invoice, a panel showing "unrealized" and "realized" gains.

This shows any gains or losses for that particular invoice if the exchange rate changes between the date the invoice was issued and the date it was paid. It also shows you how much you could expect to receive in your base currency (that's £ sterling for our UK customers) if your customer paid you today.
FreeAgent has exchange rates ready programmed in from the exchange rate site xe.com and works out these figures automatically.
But FreeAgent will handle all that for you seamlessly.
I'm curious now. How does this happen?
If you want to see how this happens, look under Accounting > Reports > Show Transactions.
Under the Trade Debtors account, number 681, you can see that every day an invoice remains unpaid, FreeAgent puts an entry through to revalue it. It'll make one entry per day per currency, so that if you have some invoices in Euros and others in dollars, you'll see one line per day for dollars and one for Euros, like this.

The opposite entries for these go to the Unrealized Gain or Loss account.

And once all or part of the invoice is paid, all or some of that gain or loss will move to the account for Realized Gain or Loss, like this.