Sales tax report
Here's how to run a sales tax report.
This will help you fill in any returns you need to file with your tax authorities.
To find the report, click the option between Banking and Accounting on the middle menu. This will show the name of your sales tax(es). In the example below that's GST.

This brings up the tax(es) report screen.
First choose your report dates, which would be the dates covered by your tax return.

Then click Show Report.
FreeAgent will then show you the sales tax payable on your invoices, less the tax you can reclaim on any bills, expenses or bank payments, between the dates you chose.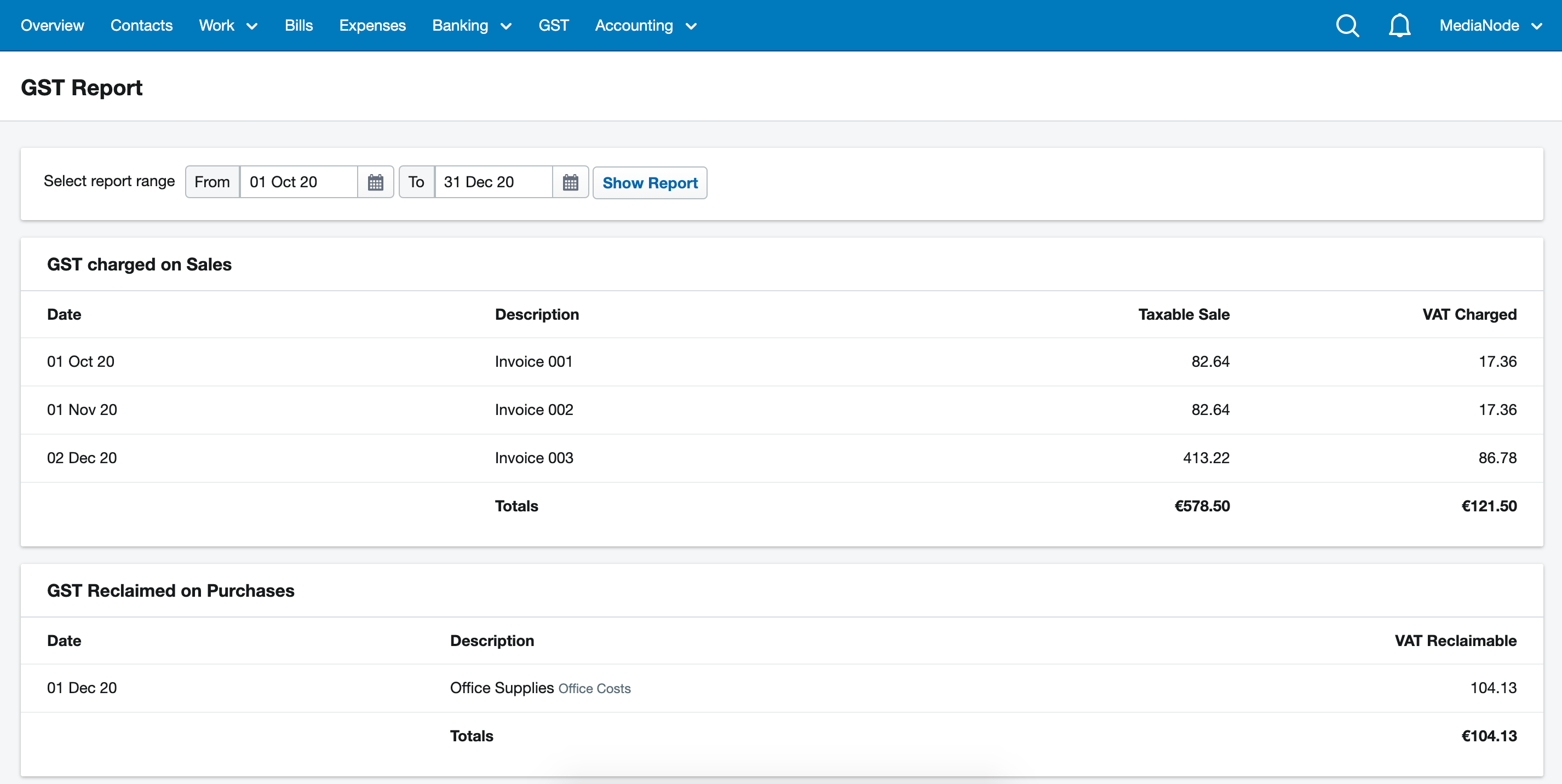 Where have these figures come from?
Each time you create an invoice item, you'd choose the sales tax rate for that item.
And each time you enter a bill, expense or bank payment, you'd choose the rate of tax you can reclaim.
FreeAgent then adds all of them up in the sales tax report.
Is this report worked out on the basis of money received from customers, or invoices issued?
It's invoices issued.