Why can't I see 'Money Paid to User' or 'Money Received from User'?
You may be trying to enter a payment to a user in FreeAgent, for example drawings, or a salary. Or you might want to record money received from the business owner.
Okay, so you're in 'Banking', trying to explain that transaction, and for some reason, you can't see "Money Paid to User" or "Money Received from User" in the Type drop-down. Here's how to make it show:
On this list there is neither Money Paid to User nor Money Received from User.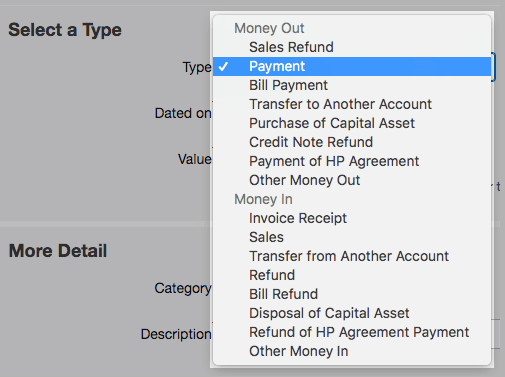 Why is that?
It's almost certainly because that bank account is set as a personal account. You can't record transactions with a user in a personal bank account.
If you're a sole trader, you don't need to, for example, record money transferred from one personal account to another personal account as part of your FreeAgent entries, because that's not part of your business accounts.
But I need Money Paid to User
If you really do need the Money Paid to User option, for example if you are a sole trader but you have one or more employees to pay, you'll need to mark the bank account in question as a business account.
To do this, start by clicking on that bank account in the list of accounts under Banking. Then click the Edit Details button.

Untick the "This is a Personal Account" check box.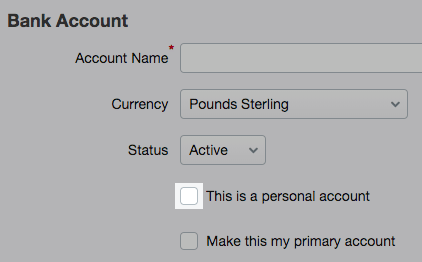 Save your changes at the bottom of the page.
You can then record money paid to, or received from, a user, as normal.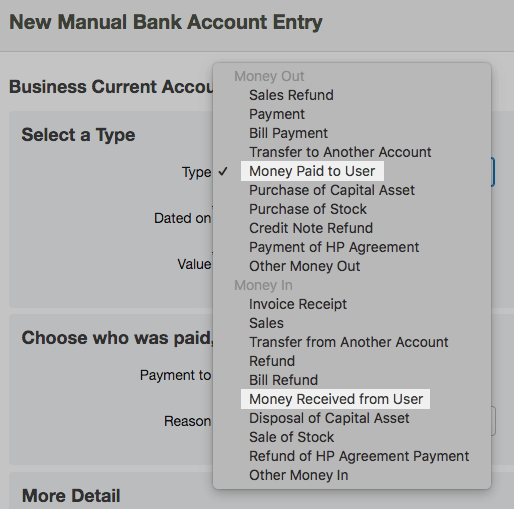 If after marking the bank account as business you still can't see these options, please contact us for support by e-mailing support@freeagent.com.