Basecamp
A guide to integrating your FreeAgent account with Basecamp.
Once enabled you can easily import your Basecamp contacts and project data into your FreeAgent account.
How to set up Basecamp
Log into your FreeAgent account, select 'Settings', and then 'Basecamp' from the 'Integrations' options.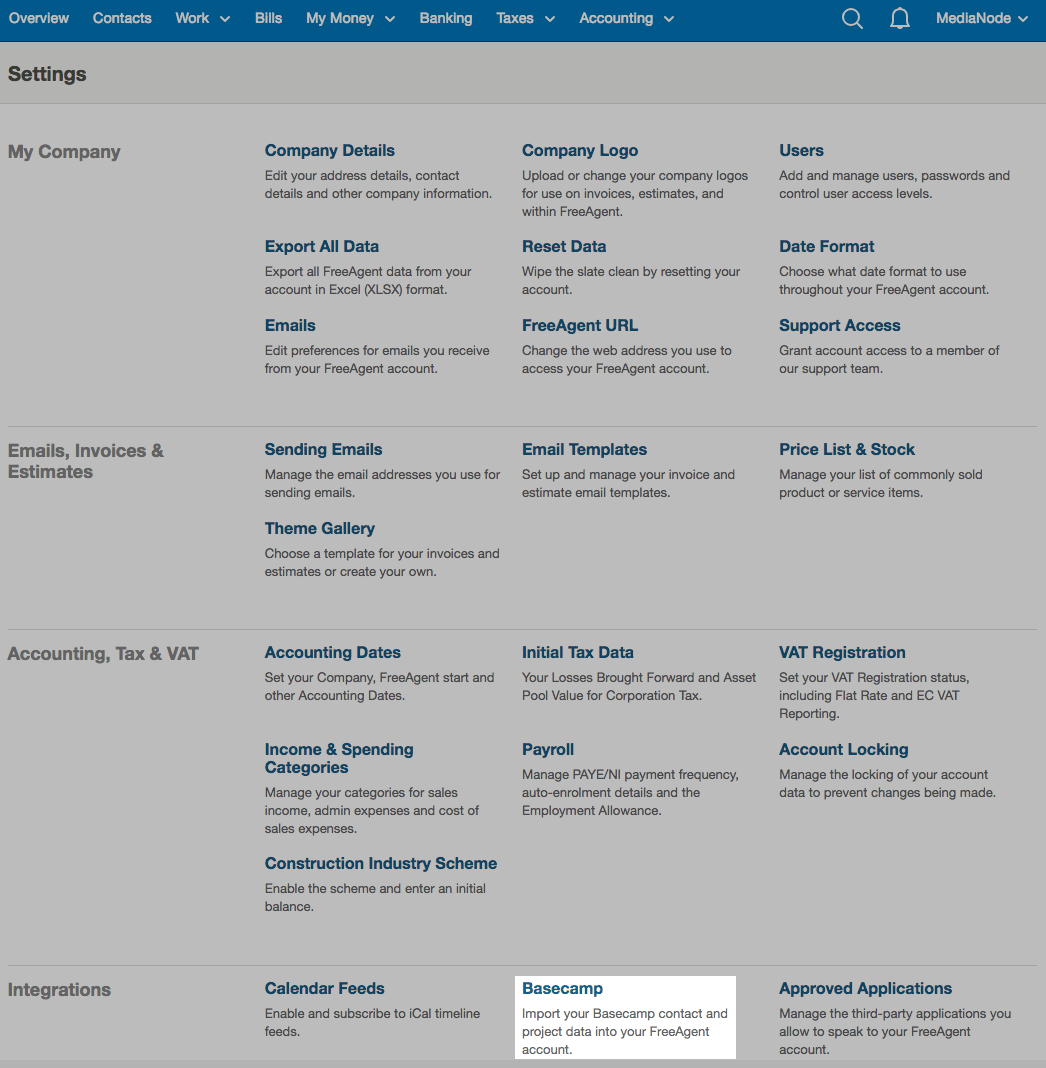 Next, in the Basecamp integrations page, select 'Authorise Basecamp'.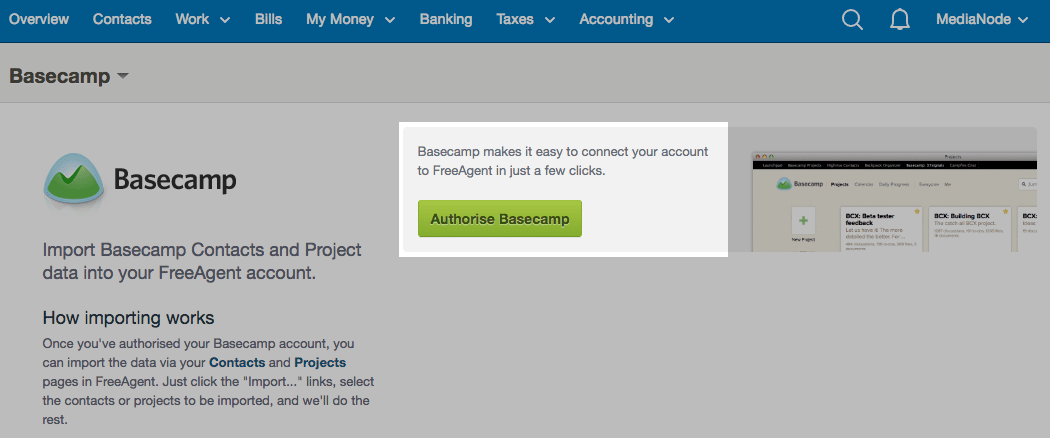 You should now be taken to your Basecamp log in page.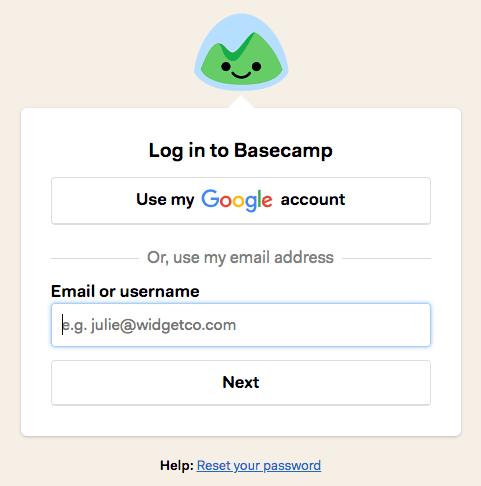 Log into your Basecamp account as usual. Once logged-in you'll be taken to an authorisation page, if you're happy to proceed then select 'Yes, I'll allow access'. It's important to note that FreeAgent doesn't support integration with either Basecamp Classic or Basecamp 3.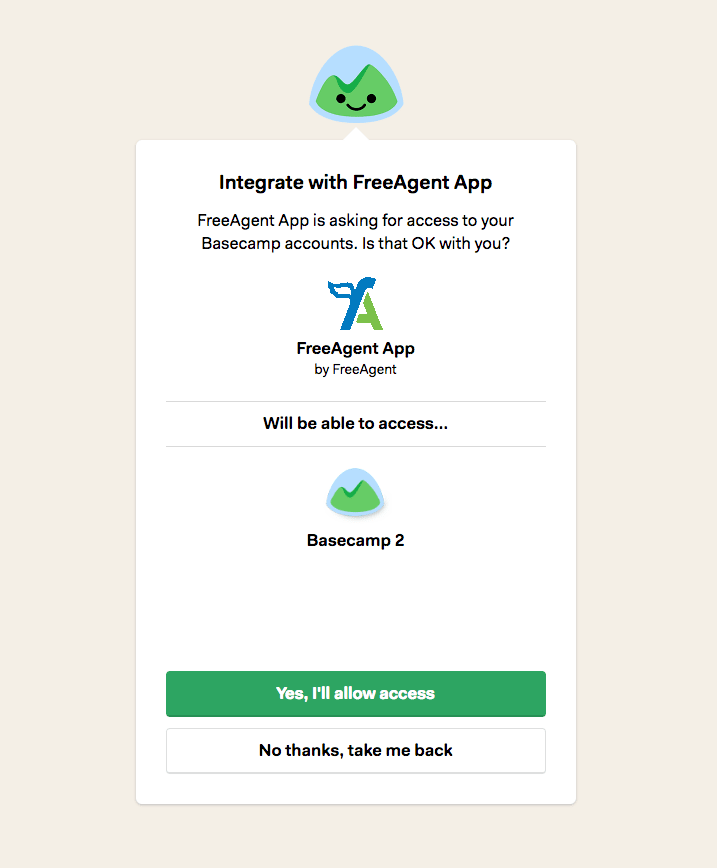 You'll then be taken back to the FreeAgent integrations page where you should see confirmation that your Basecamp account has been successfully authorised.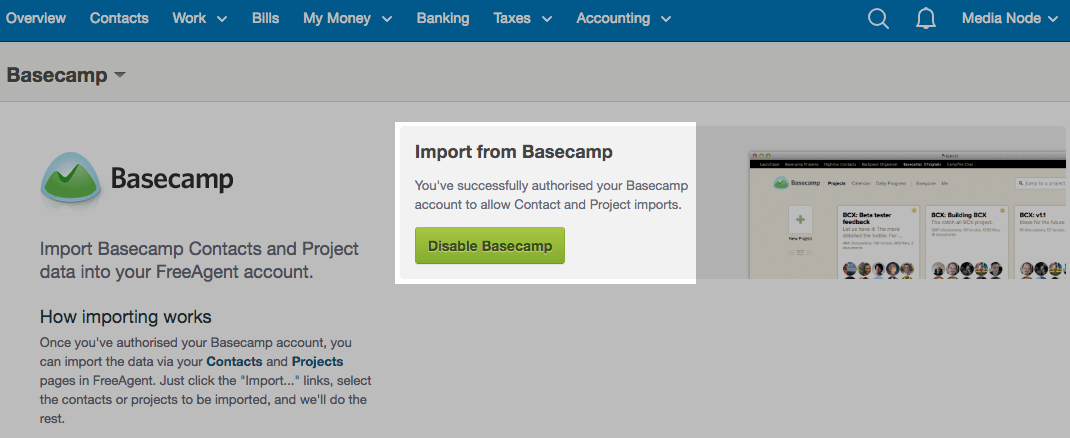 You're now ready to start importing your Basecamp contacts and projects into FreeAgent.