How to enable a bank feed
This article explains how to set up a bank feed to automatically import transactions from your bank account into your FreeAgent account.
Please note that:
you'll need to be registered with your bank for online banking to enable a bank feed and you'll need to have any necessary security devices, like card readers, to hand.


If your bank isn't supported by any of the above methods, you'll need to upload bank statements or enter bank transactions manually.
1. Navigate to the relevant bank account and enable the feed
Navigate to the 'Banking' tab at the top of the screen and select 'Bank Accounts' from the drop down menu.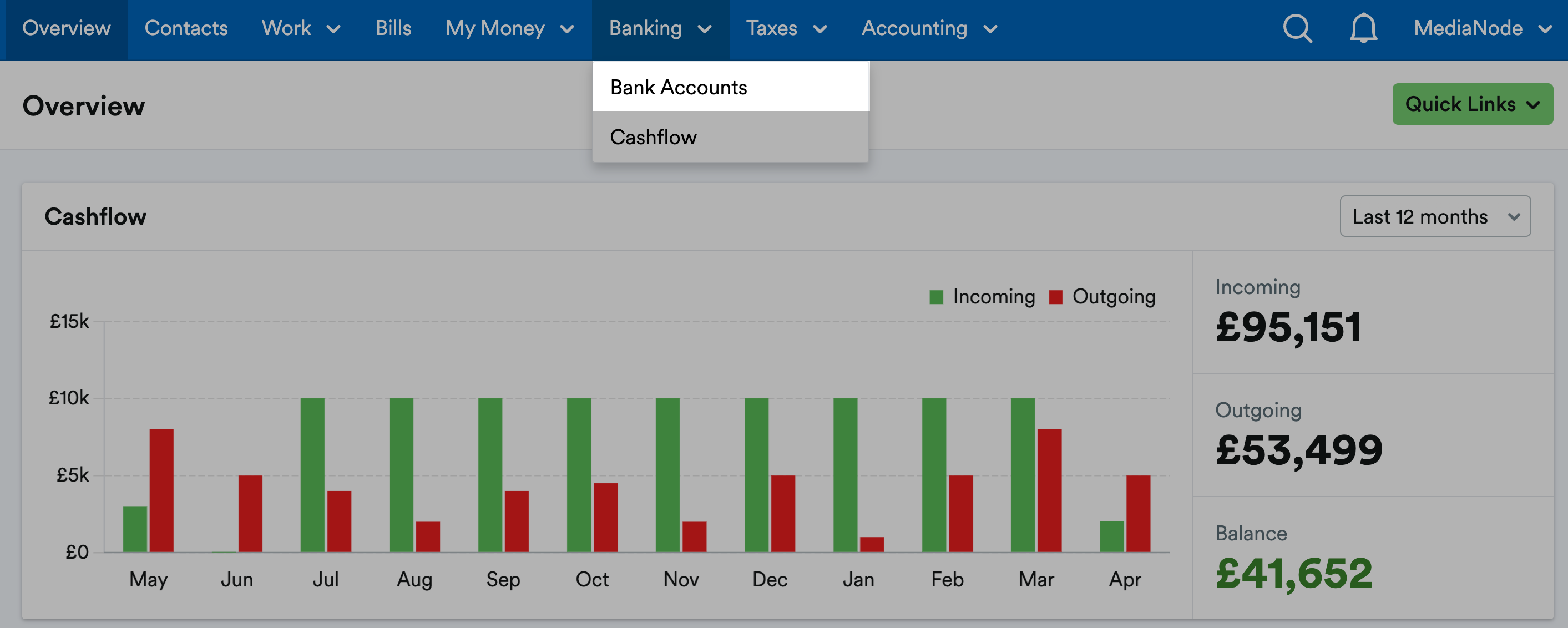 New FreeAgent users
If you're new to FreeAgent, select 'Connect your bank' to begin the process of setting up a bank feed.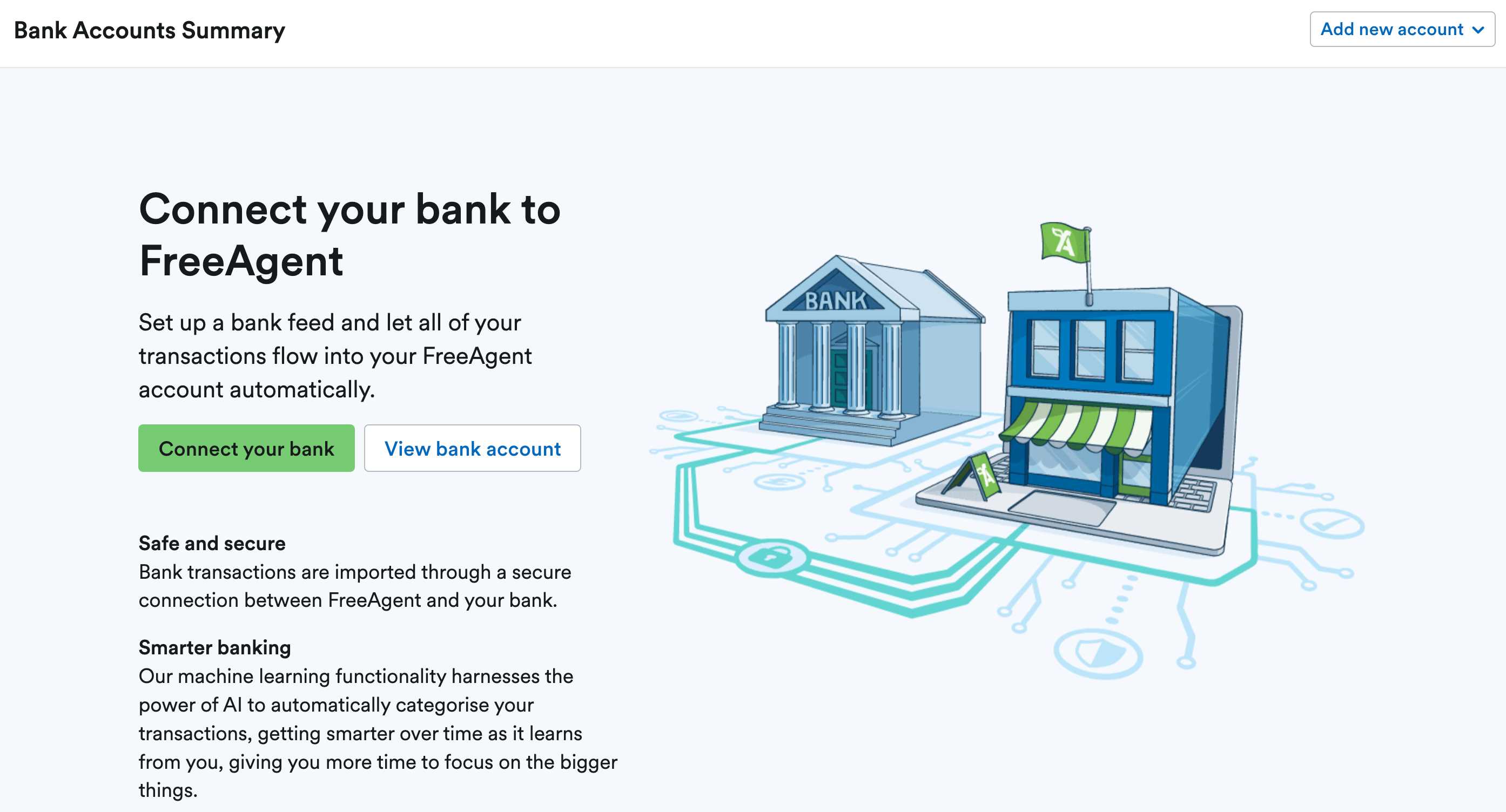 Existing FreeAgent users
If you've been using FreeAgent for a while, you'll be taken to the 'Bank Accounts Summary' page. Select the bank account you want to enable the feed for from the list.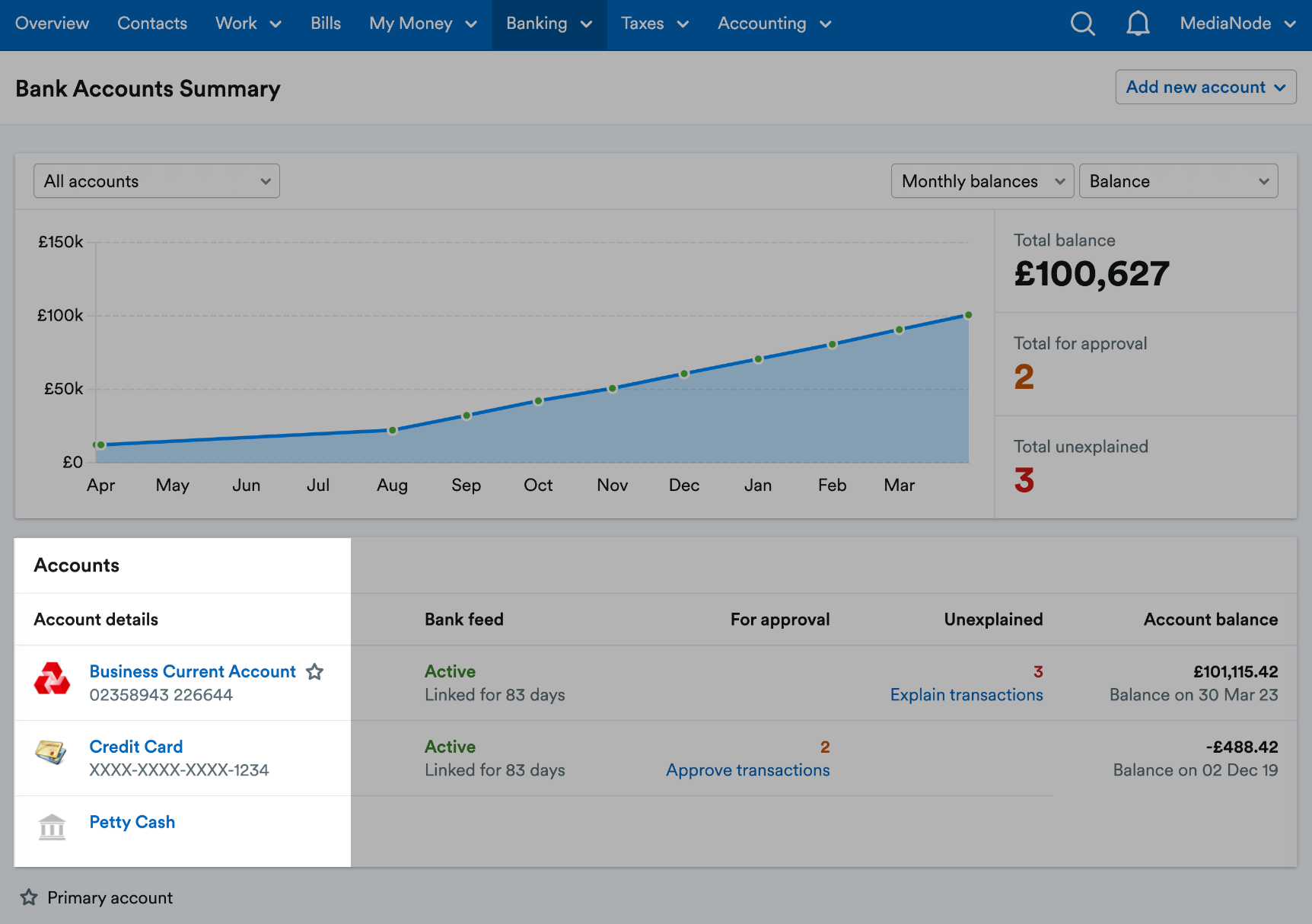 From the bank account page, select 'Enable Bank Feed' in the top-right or in the 'Bank Feed' panel.

2. Select your bank
Next, choose your bank from the 'Select your bank' area. If your bank isn't on the list, try searching for it using the search box in the 'Find your banking service' area at the bottom of the screen.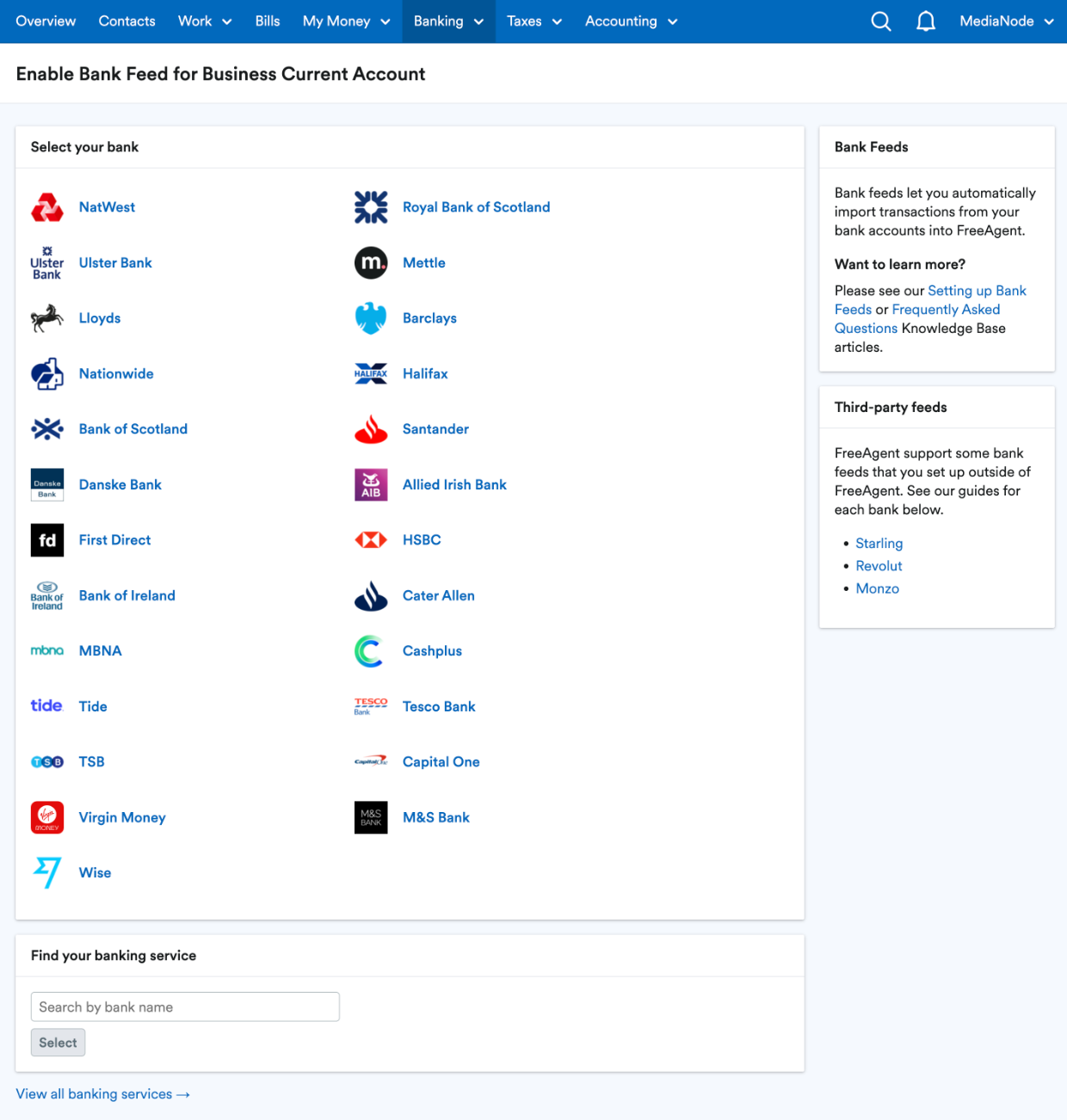 3. Select the bank service
If your bank provides separate bank services for their Business and Personal accounts, select the bank service you'd like to connect to. If you want to connect multiple account types, you'll need to repeat this process for each banking service.

4. Give consent for the connection
Next, select 'Connect to my bank' to provide your consent to access your account details.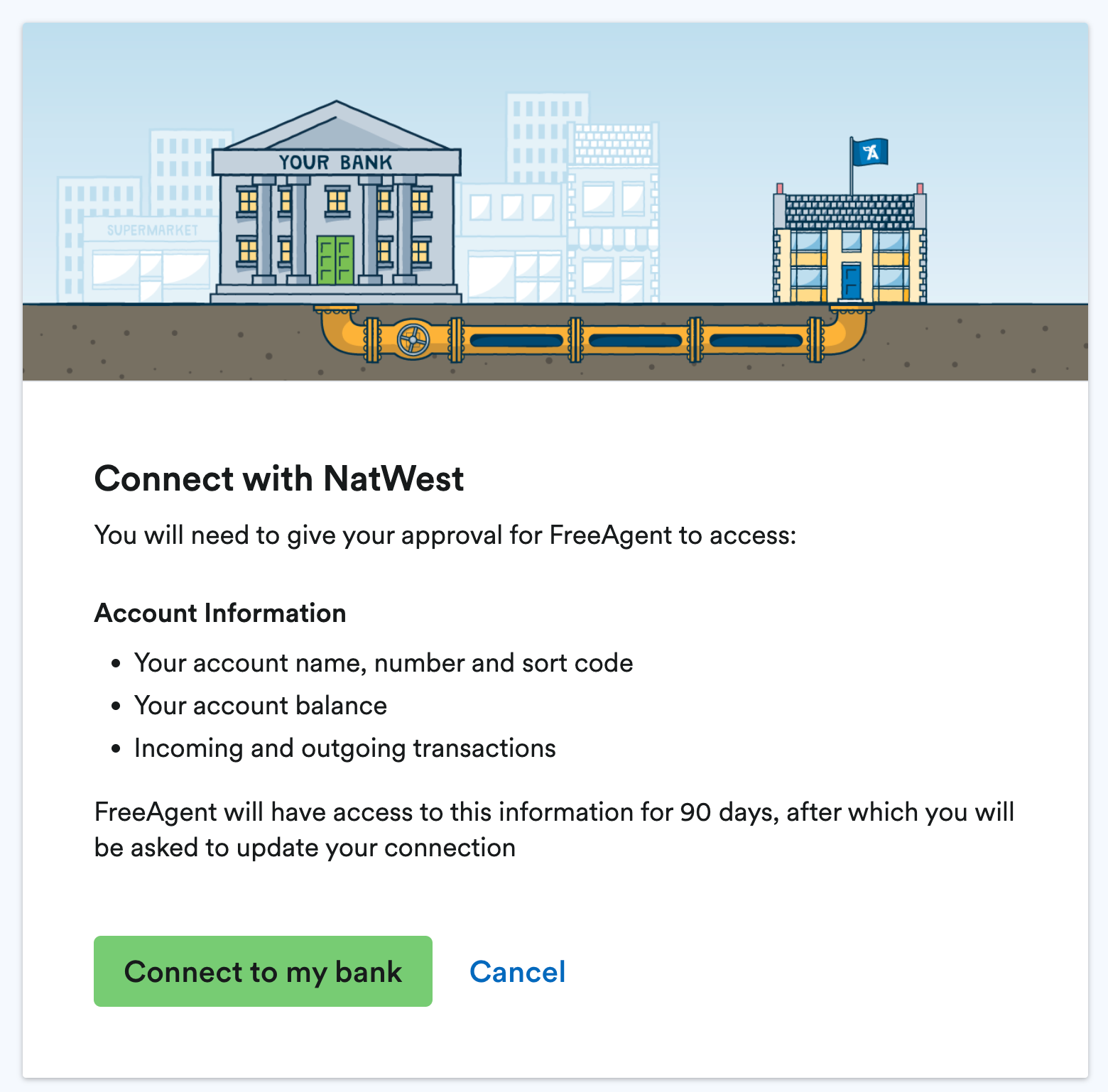 5. Authorise the connection with your bank
Next, you'll be taken to your bank's website to authorise the connection process. This process may differ from bank to bank, so please follow the prompts given by your bank to complete the connection setup with FreeAgent.
When you're entering your account number and sort code, it's important to make sure not to include any spaces or dashes between those numbers, or you won't be able to complete the setup process.
6. Choose an account and transaction start date
To complete the process, confirm or select a FreeAgent bank account to associate with the feed, choose your transaction start date and select 'Link Account'. Please note that your transaction start date cannot be earlier than your FreeAgent start date.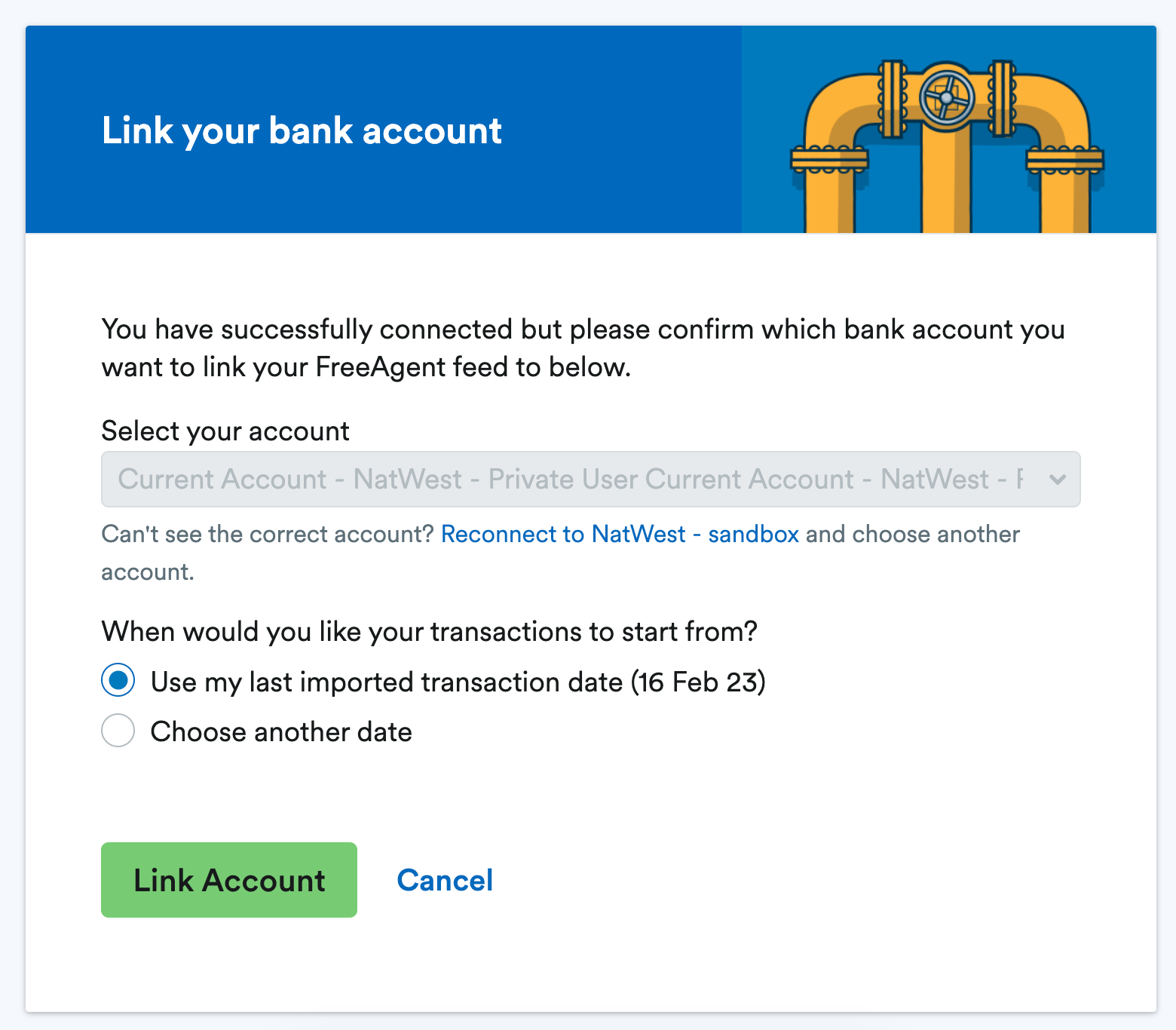 What happens next?
Select 'Show me my transactions' and you'll be taken to the main banking screen.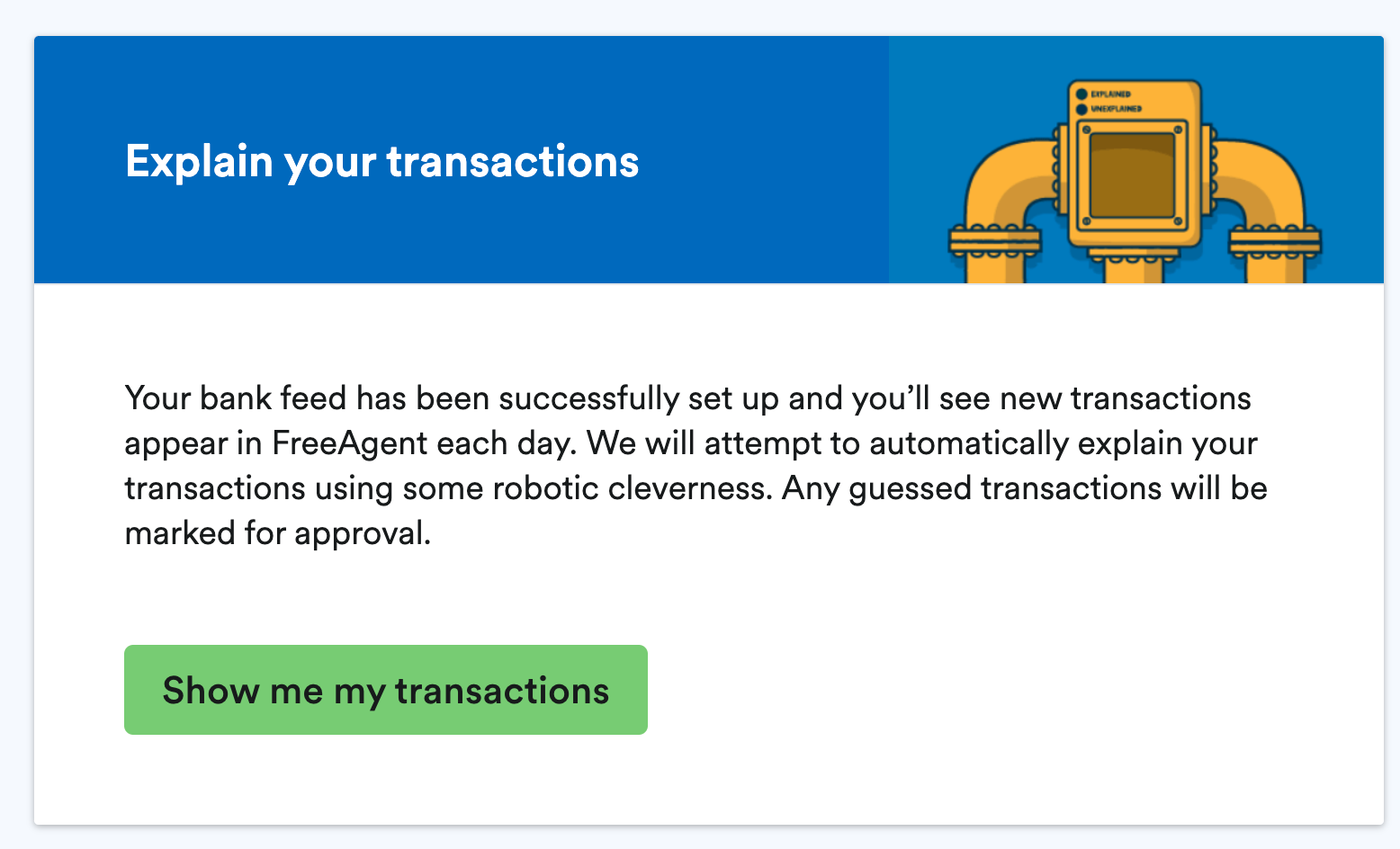 On the banking screen, you'll see that your bank feed is currently pending. Your feed should start pulling through transactions very soon and import transactions automatically every night.