How to create a multi-currency bill
This article explains how to create a bill in different currencies, for example, euros or dollars.
You might use a multi-currency bill if you have a supplier based in another country, or if you incurred expenses while you were abroad.
1 Navigate to the 'Bills' tab and select 'Add New Bill'
Once you select 'Add New Bill', just create a bill in the usual way.

2 Select the foreign currency and amount
Choose the currency you want to show on the bill, and then enter the total value of the bill.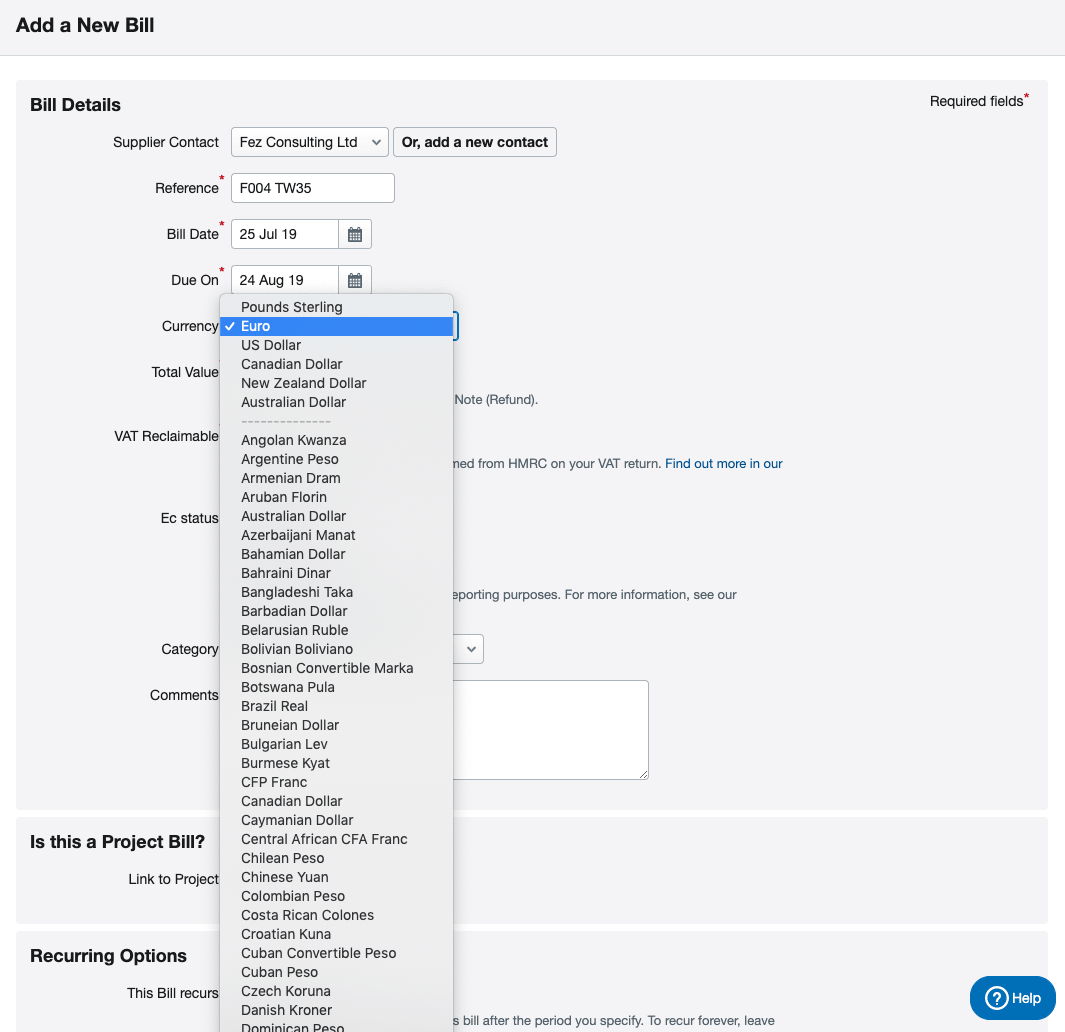 VAT
If you're registered for VAT then be mindful that there are different options depending on where you purchased the good or service.
If you have made an online purchase from a company based abroad, then the rules for buying goods and buying services from the EU may apply.
If you have brought goods in from outside the EU then you might be able to claim UK VAT, if you have an import VAT certificate (form C79).
Please note that as it's UK VAT that you're reclaiming, this amount will be in pounds sterling. Just put the UK VAT amount into the 'VAT Reclaimable' box. Also, make sure to should ignore any local sales tax that your supplier may have charged you.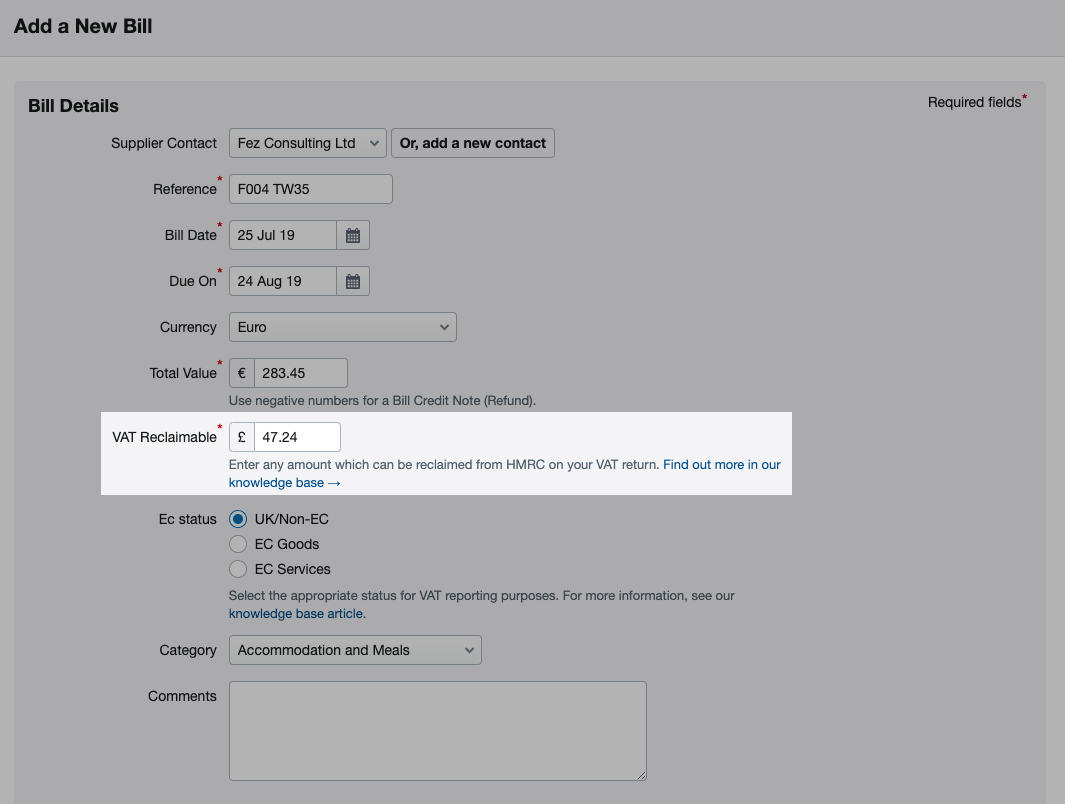 If you have spent money abroad and incurred local VAT, you can't reclaim that VAT in the UK using your normal VAT return. In this case, just leave the amount in the 'VAT Reclaimable' box as £0.
If your journey was to a country in the EU then you may be able to use HMRC's Refund Scheme to reclaim the VAT.
Recurring bills
Recurring bills will always be converted using the exchange rate on the day they recur. For example, a $100.00 recurring bill will likely fluctuate slightly to reflect the current exchange rates.
3 Create your new bill
When you have entered all the details for your bill, just select 'Create and Finish'.