How to record stock that has been scrapped
This article explains how to record a stock item that has been scrapped in FreeAgent.
If you've sold stock rather than scrapped it, find out how to record the sale of stock.
Navigate to the 'Banking' tab at the top of the screen and select 'Bank Accounts' from the drop-down menu.

Choose your business bank account from the list.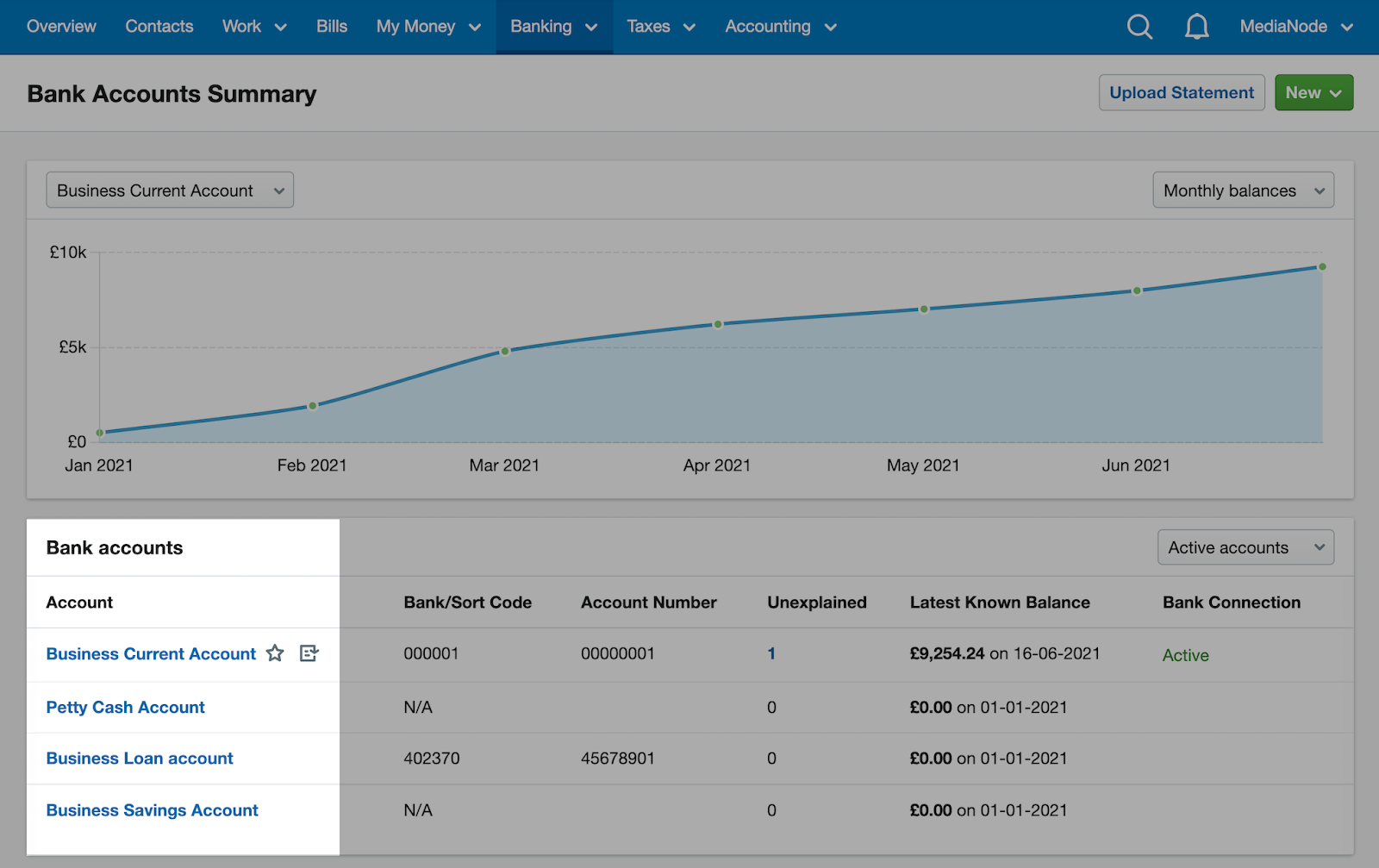 Select 'More' and choose 'Add Transaction' from the drop-down menu.

Select 'Sale of Stock' from the 'Type' drop-down menu and leave the value as nil.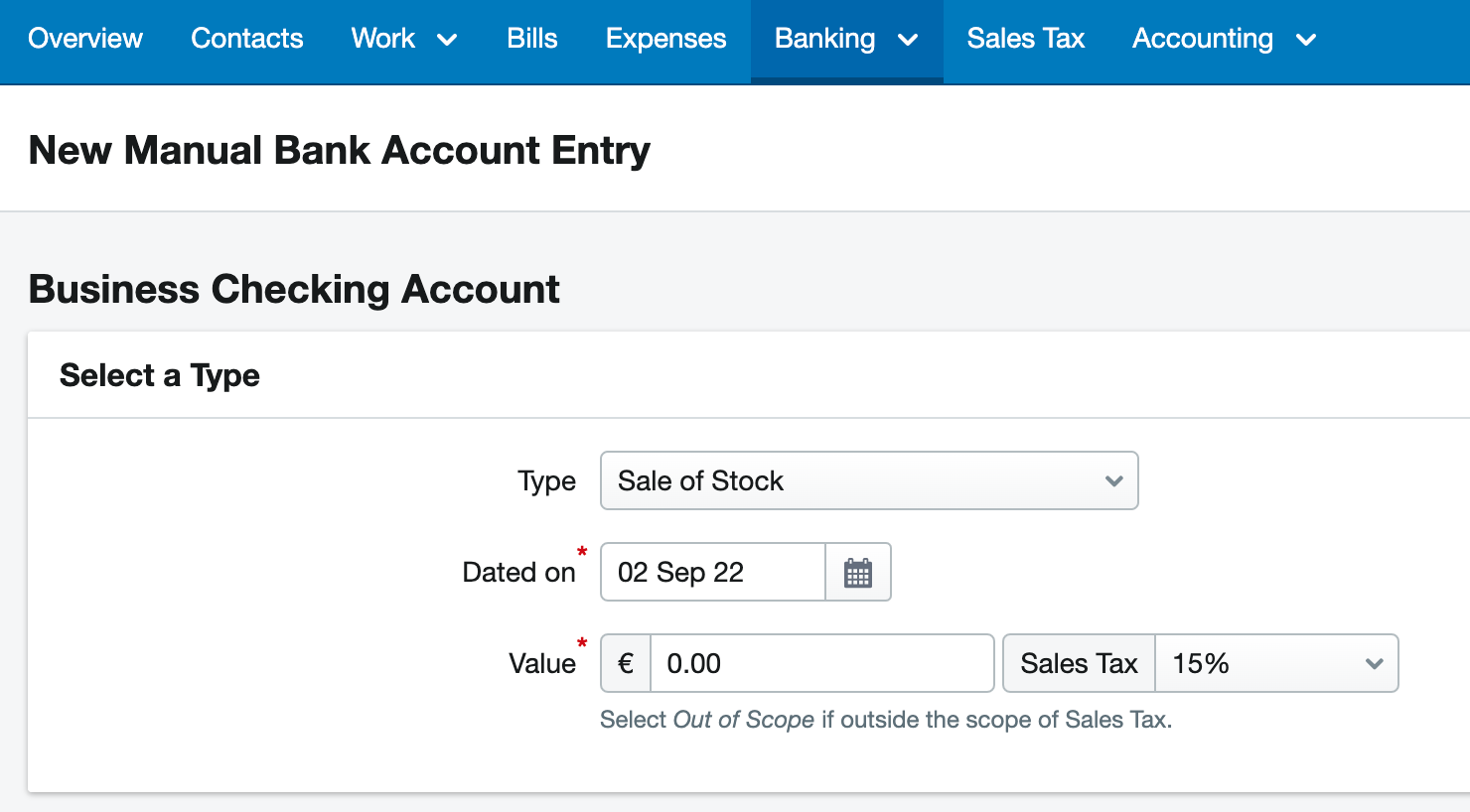 Select the stock item you scrapped from the 'Stock Item' drop-down menu, enter how many units were scrapped in the 'Quantity' field and select the relevant income category from the 'Category' drop-down menu. You can create a new income category if you need to.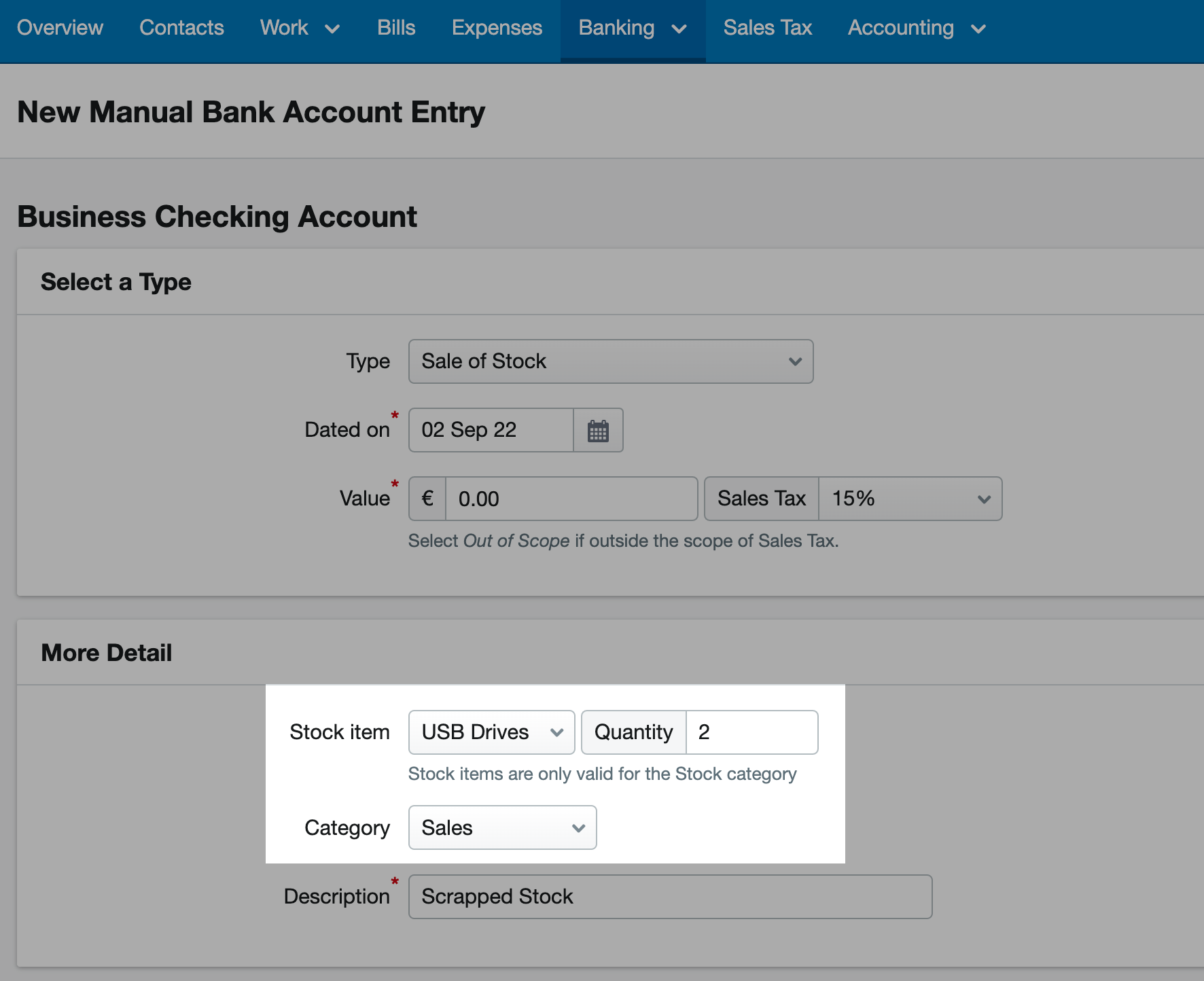 Once you've entered the relevant details, select 'Create and Finish' to complete the process.