How to match a manual entry to an imported bank transaction
If you've created a manual bank transaction in FreeAgent and then uploaded your bank statement with that transaction on, you may need to match the two together.
Navigate to the 'Banking' tab at the top of the screen and select 'Bank Accounts' from the drop-down menu.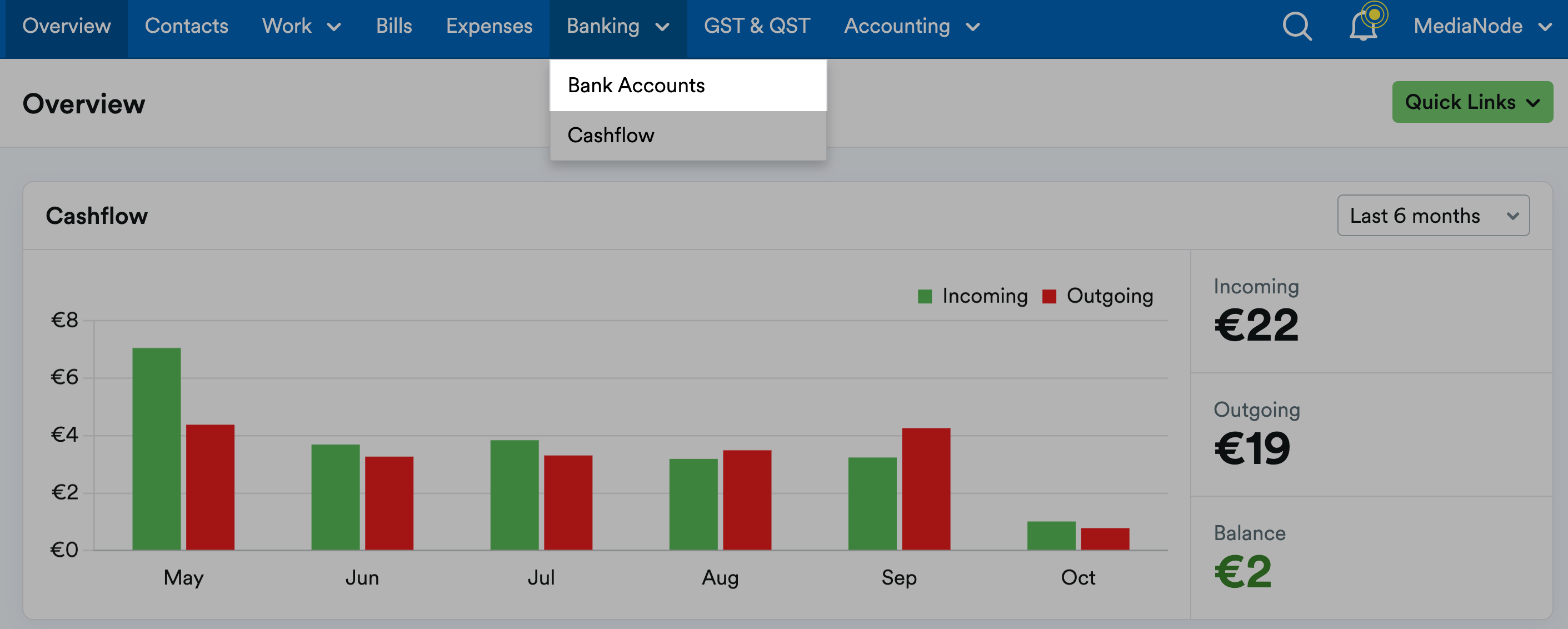 Choose the relevant bank account from the list of accounts.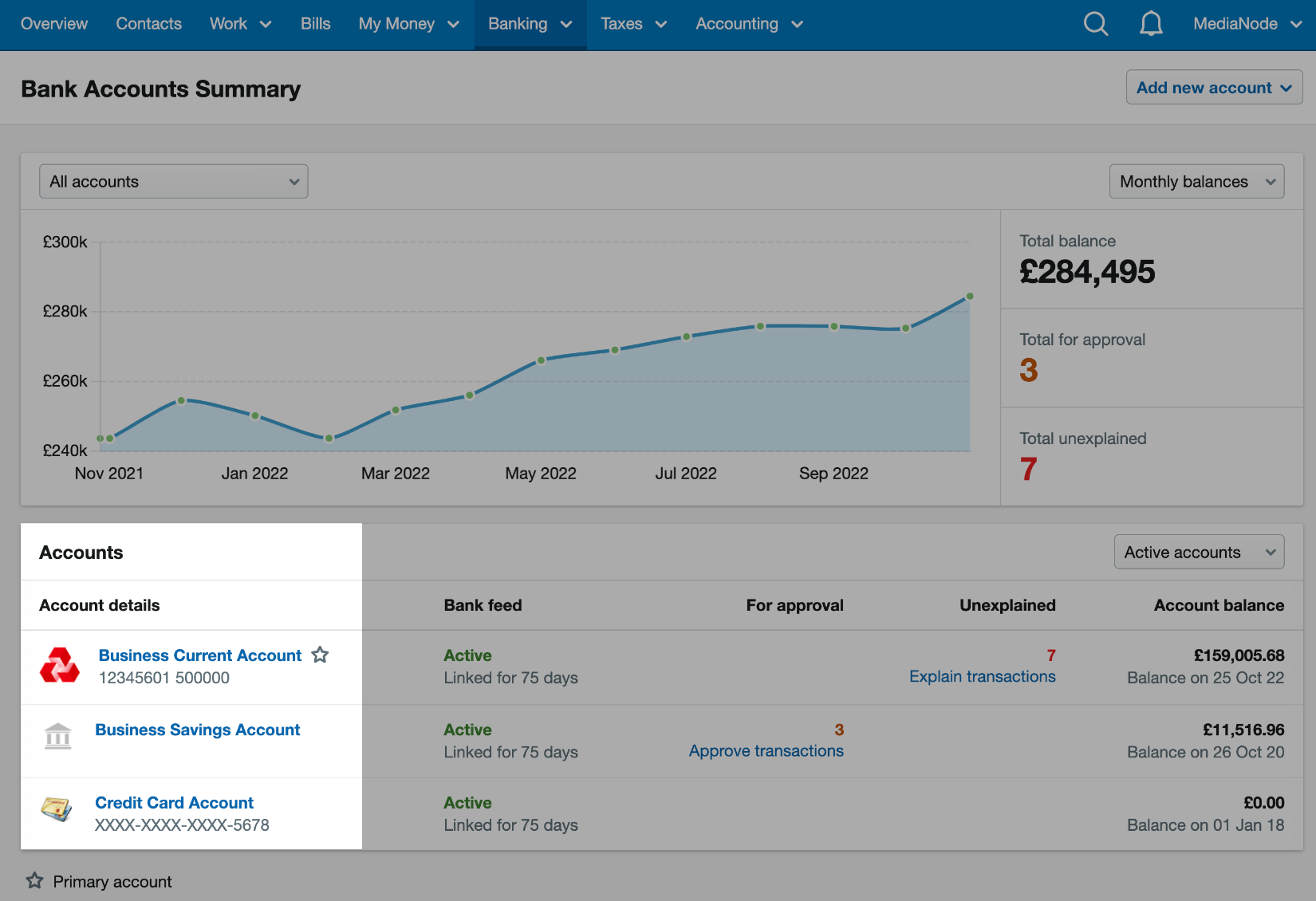 Find the month which the transactions were dated and you'll see both entries. To match these together, the uploaded one must be showing in red as unexplained. Select the unexplained transaction and select 'More Options'.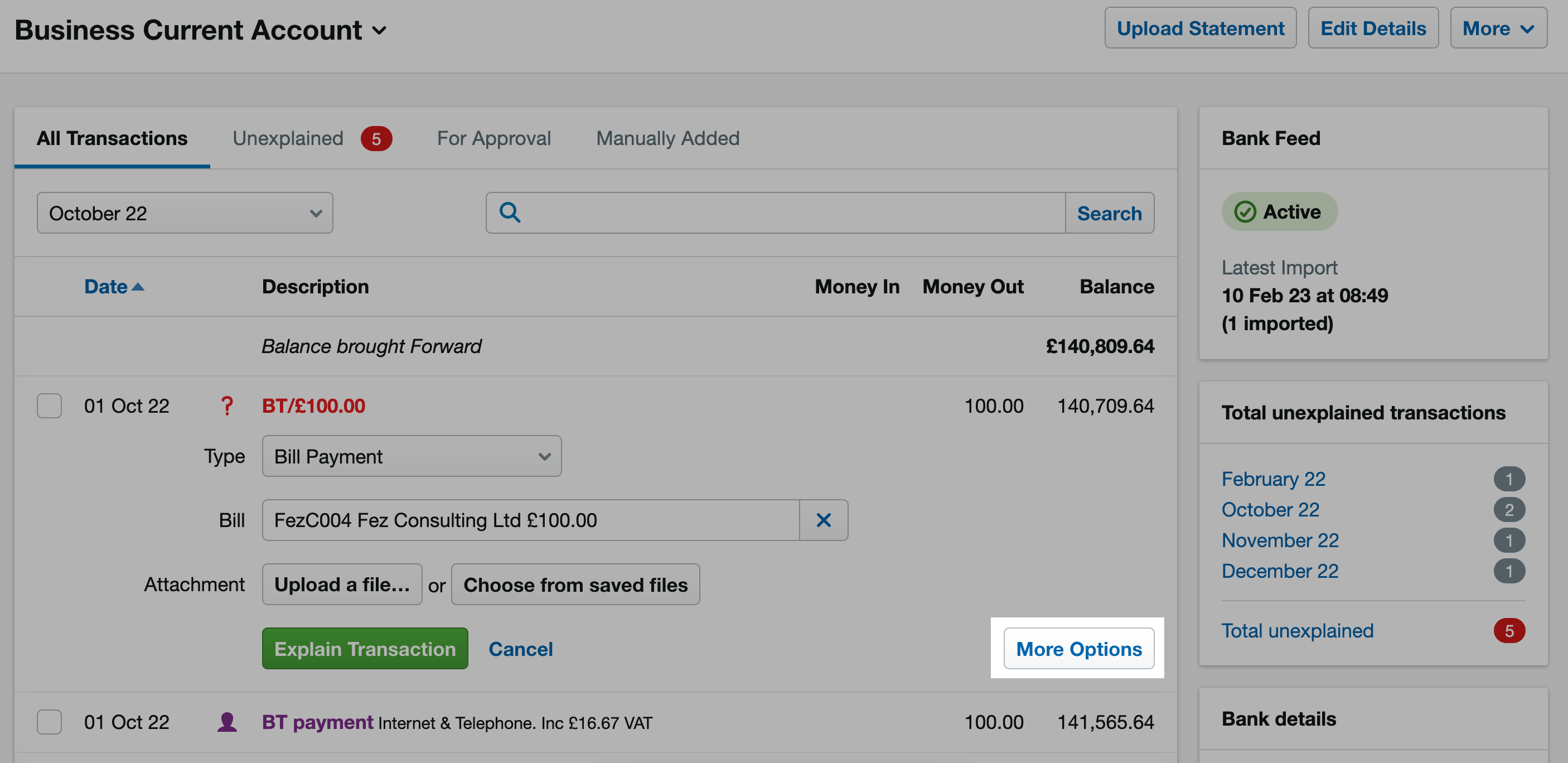 FreeAgent will give you the option to use the existing manual entry. Select 'Use selected entry'.
If you have more than one manual entry, make sure that the correct one is ticked. FreeAgent will look for manual entries within a few days of the uploaded entry if they don't have to have the same date.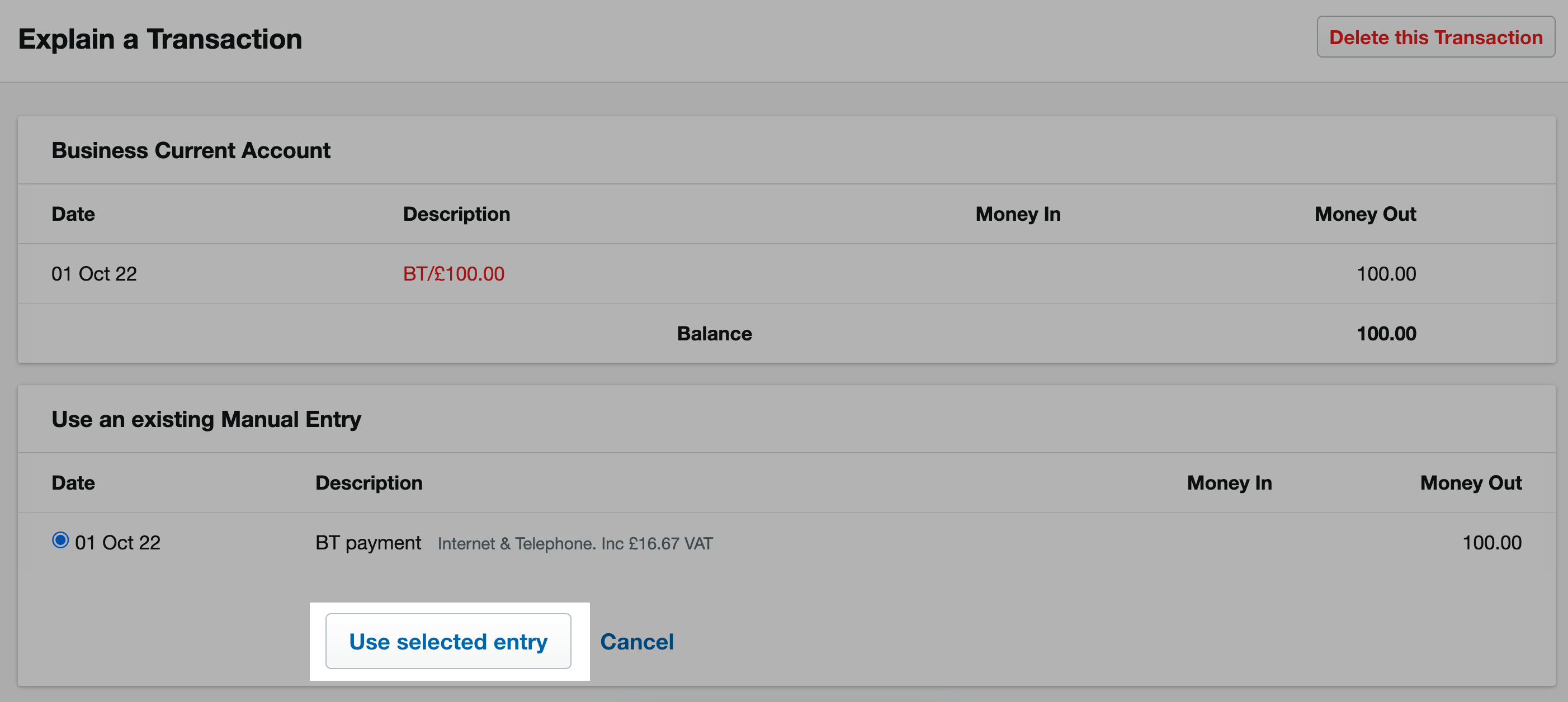 The transaction will now show in green as one explained transaction.

If you choose to auto-explain transactions when you upload them, you may find that FreeAgent automatically allocates an uploaded transaction to a matching manual one, saving you these steps.