Create a new stock item
How to create a new stock item in FreeAgent.
What is a stock item?
Stock items are goods that you buy in and then re-sell to your customers, usually at a mark-up (i.e. you sell them for more than you paid to buy them!).
For example, an IT contractor might buy computers and keyboards to sell to her customers.
Setting up a stock item
Select Settings, then select Price List & Stock.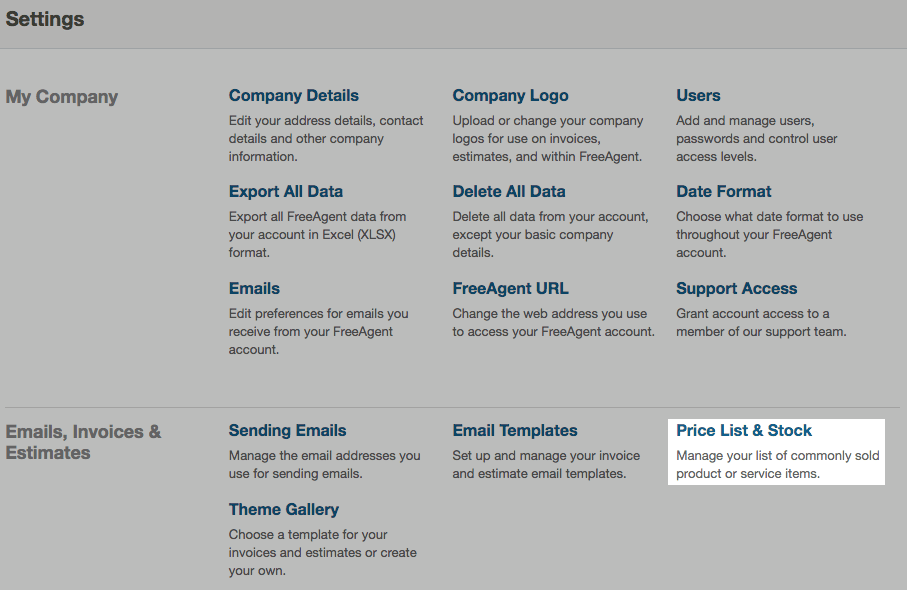 If this is the first price list or stock item you've created, you'll see the blank slate. Select Add a Stock Item.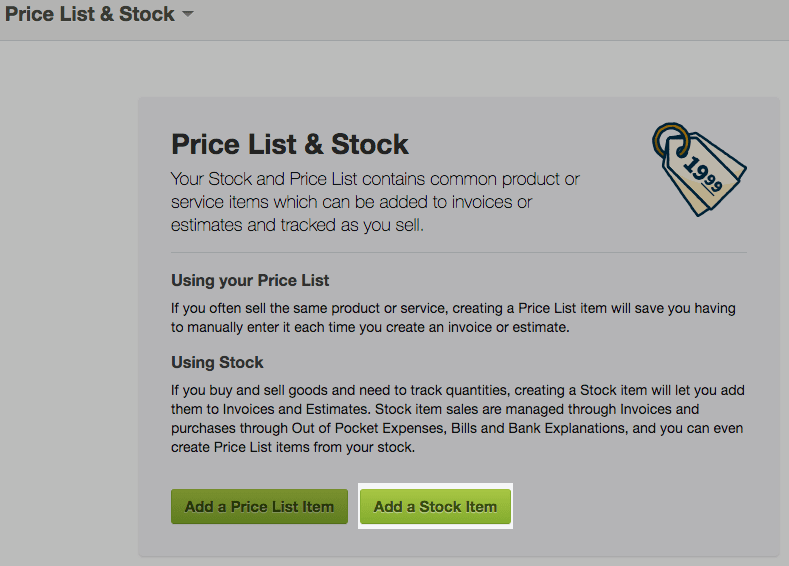 If this isn't the first item, select Stock Item from the Add New menu.

This brings up the Add a Stock Item box.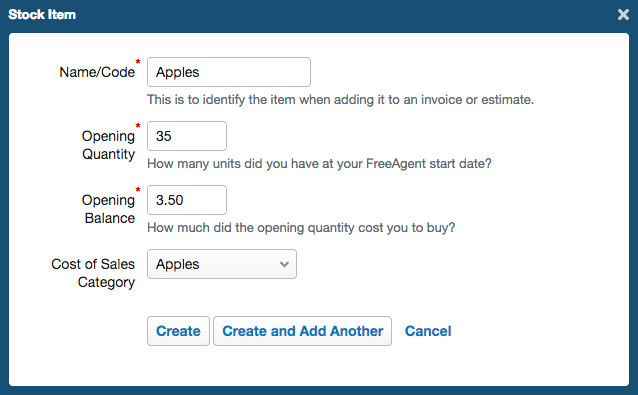 Give the stock item a name or code that you'll use to refer to it when you buy or sell that item.
Your opening quantity is how many units of that item you had in stock as at your FreeAgent start date. If you didn't have any, leave this as zero.
Put in how much you paid for those units of stock. This is your opening balance. If you didn't have any units of this item, this will also be zero.
Then choose which cost of sales category you'd like FreeAgent to use when you buy this item.
Select Create Stock Item to save this item, Create and Add Another to save this item and start creating another stock item, or Cancel to close the box without saving this item.
That's it. Job done.
You've created a stock item and you're now ready to record sales and purchases of that item.
Editing or deleting stock items
If you need to edit a stock item, select the Edit button on the right-hand side of that line.
If you want to delete a stock item, select the cross next to the Edit button.

I can't see the cross, I've got a padlock.
If you've used that stock item at all (say, you've created an invoice with that item on), then you won't be able to delete it.