Insights
Insights are notifications that highlight certain areas of your business' performance.
These notifications are designed to help you run your business more successfully, by highlighting business performance, opportunities and potential issues, to help you make better decisions about your finances.
An introduction to Insights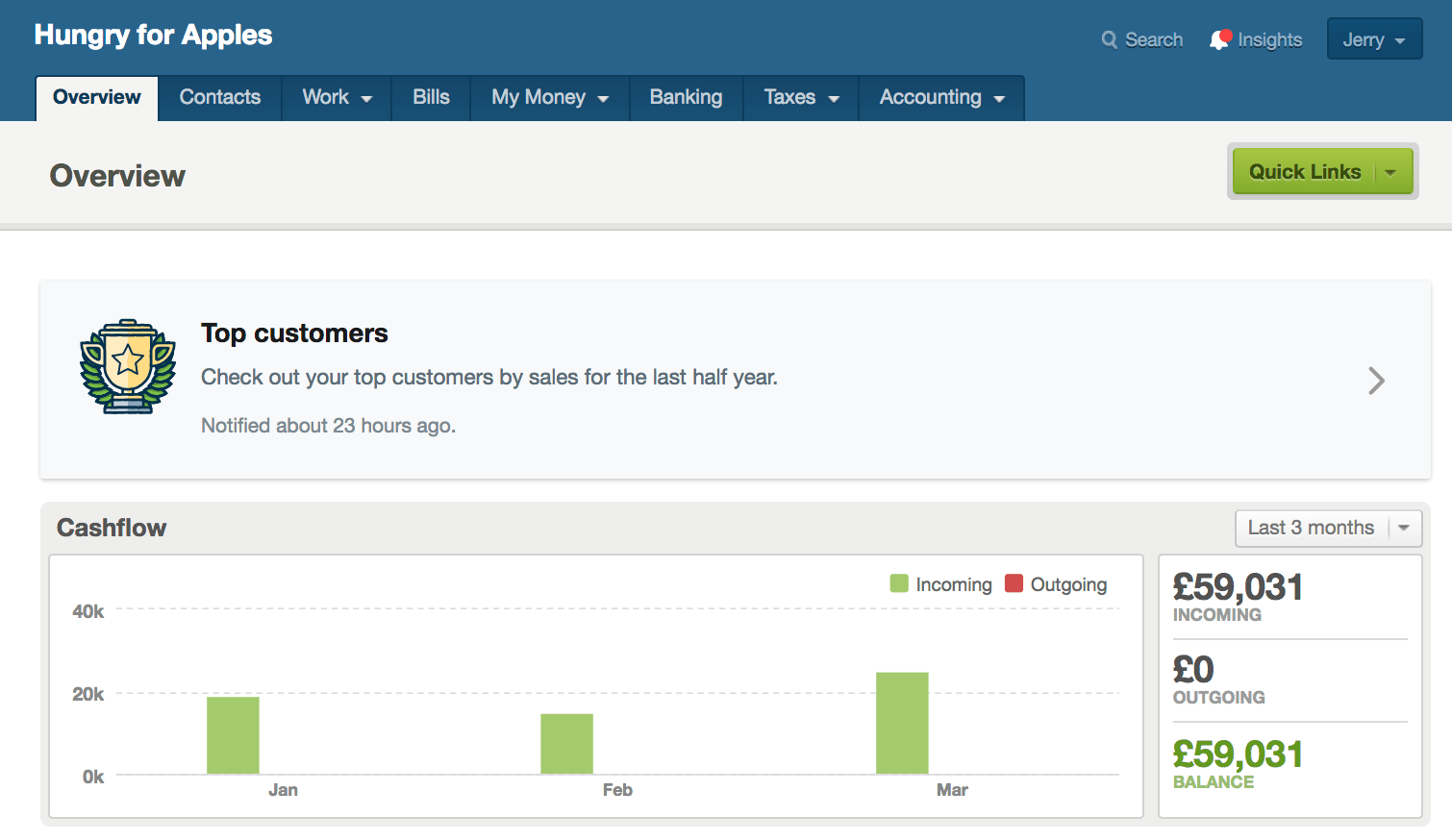 If you have a new Insight, you'll see a banner at the top of the Overview page when you first log in to FreeAgent.
The Insights icon beside your username will also be highlighted. Clicking it will take you to your Insights page.

Once you're on your Insights page, click on any Insight to expand it for more information.
What Insights will I see?
Right now, FreeAgent has one Insight (not including the initial 'Introducing Insights' notification). 
Top Customers
The 'Top Customers' insight lists your top five customers over the last six months, pulling data from what you've invoiced. This Insight also links off to the Customer Sales Report, which lets you break down income from all your customers, over different time periods.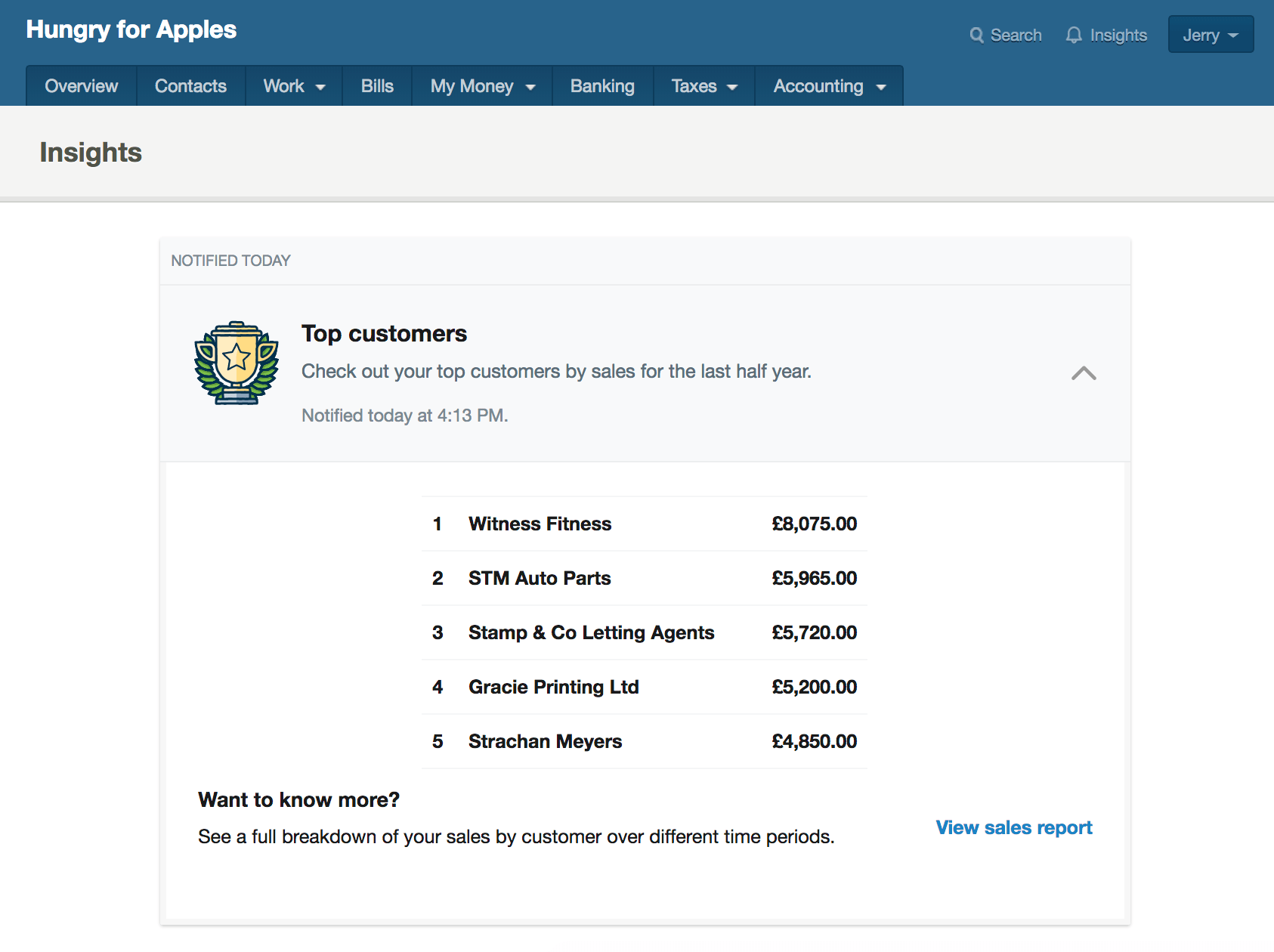 When will I see a new Insight?
Some Insights (like the Top Customers one) will be displayed on a regular basis, while others will be triggered when FreeAgent spots a situation that might warrant further investigation. Whether this is a potential issue, or some really positive performance, FreeAgent will suggest an action along with each notification.