Delete account
Here's how to permanently delete your FreeAgent account. Use this option with great care, as it can't be undone!
By deleting your account, you'll also be deleting all data within your account. It's your responsibility to make sure you have a record of your business accounts, so please make sure you've exported all your data and attachments before using this option.
When you delete your account you will lose any remaining days of your FreeAgent subscription and these days cannot be refunded.
How to delete your account
Go into Settings, at the top right of your screen, and then choose Delete Account.

The Delete Account screen appears.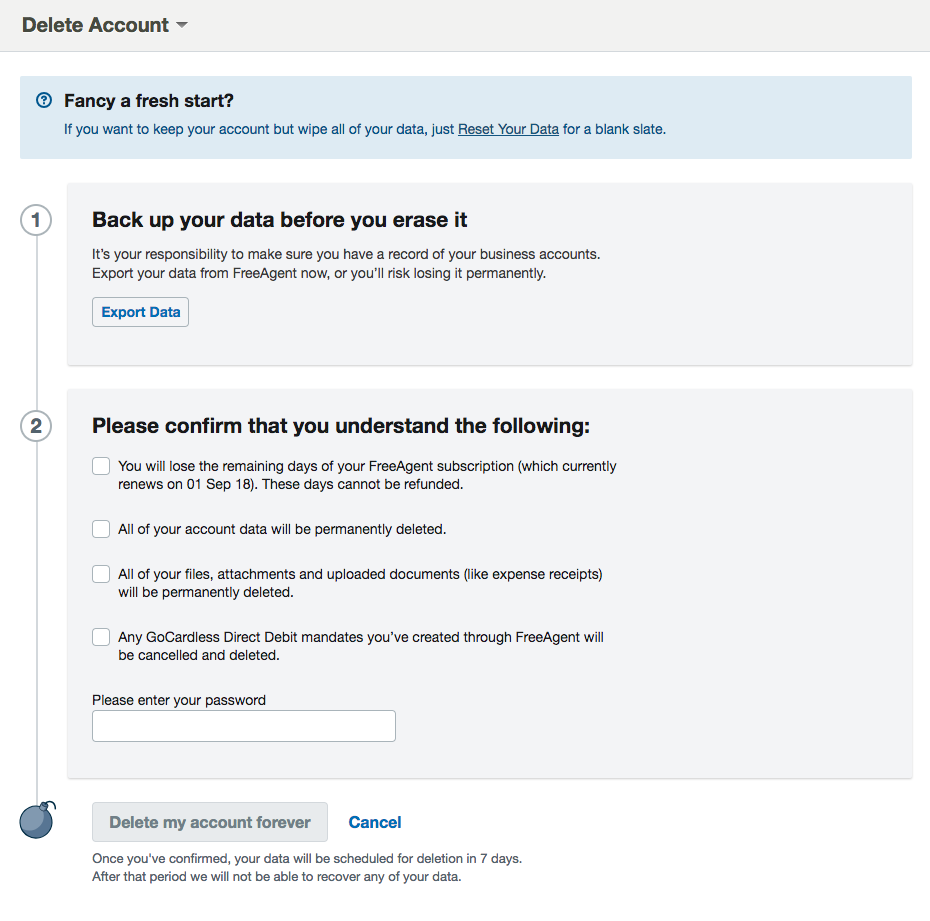 Read and confirm you understand the implications of deleting your account, and enter your password. Then click Delete my account forever.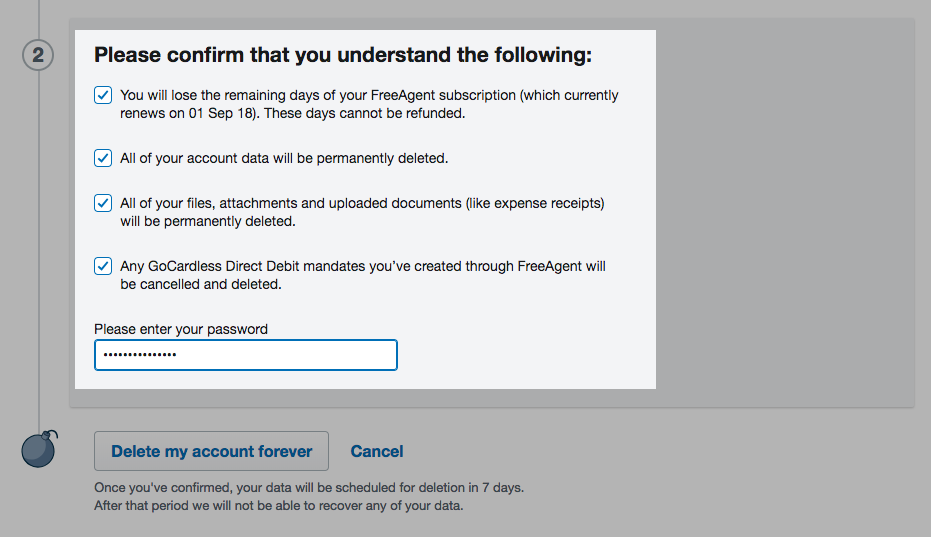 Once you've confirmed you want to delete your account, it will be scheduled for deletion in 7 days. After that period we will not be able to recover any of your data.