This article shows you how to locate your FreeAgent subdomain.
If you're unable to log in to your FreeAgent account, please see our troubleshooting steps for login problems.
There are two ways to find your FreeAgent subdomain. The easiest way is to log into your account and look at the URL in your browser. For example, if the URL is https://medianode.freeagent.com (as shown in the image below) then the subdomain is medianode.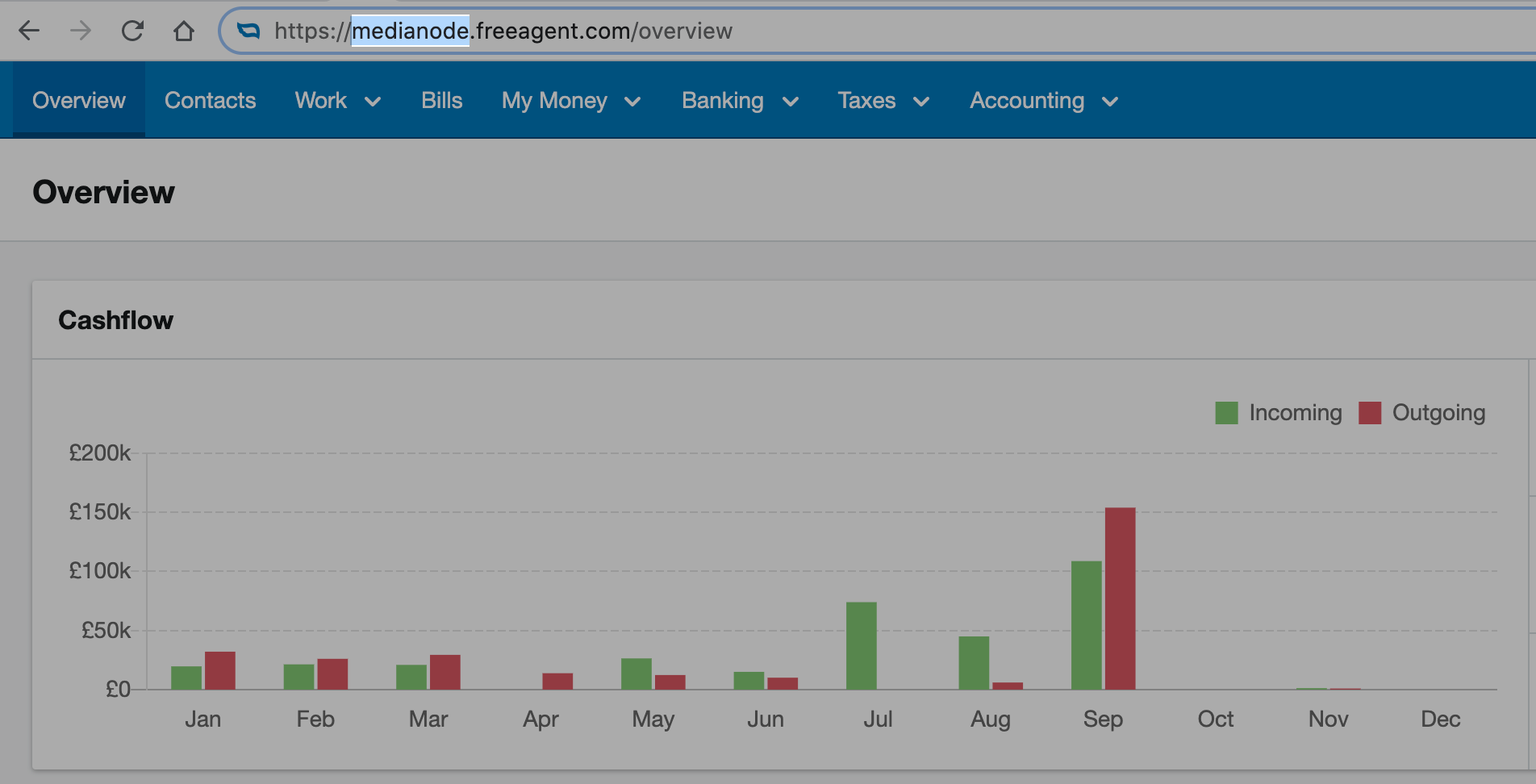 Alternatively, you can find your subdomain in your settings. However, if your access level is below 8 or your accountant manages your FreeAgent account, you won't be able to see your subdomain in your settings. Instead, you'll need to use the URL method outlined above.
Select 'Settings' from the drop-down menu in the top-right corner and then select 'FreeAgent URL'.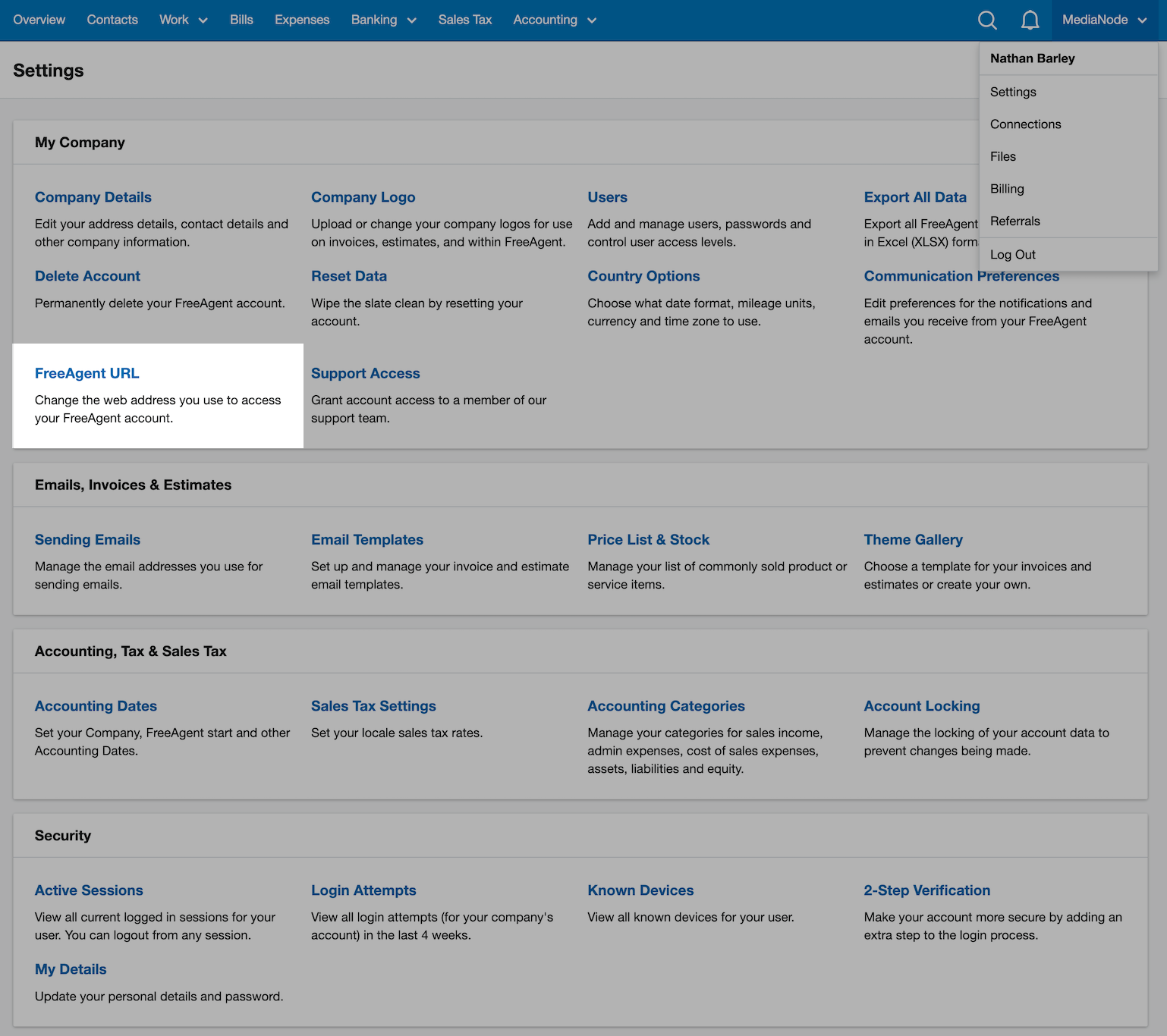 You will then be presented with your FreeAgent subdomain.