How to take invoice payments with PayPal
This article explains how to include a link to PayPal in your invoice emails in order to receive payments via PayPal.
You can also collect invoice payments online using GoCardless, Stripe or Tyl by NatWest. Find out more about online payment solutions in FreeAgent.
Adding a PayPal link to your invoices in FreeAgent
In order to accept PayPal payments for your invoices you first need to add a PayPal account in FreeAgent. Once you've done that, follow these additional steps:
1. Create an invoice
When you create an invoice, or recurring invoice profile, select the 'PayPal' checkbox in the 'Online Payment Options' section and create the rest of your invoice as normal.

2. Embed a payment link in your invoice
When preparing to email your invoice, select the checkbox next to 'Include online payment button below content' or include an [online_payment_link] tag in the body of the email.
Alternatively, you can share the payment link with your customer rather than sending them the invoice.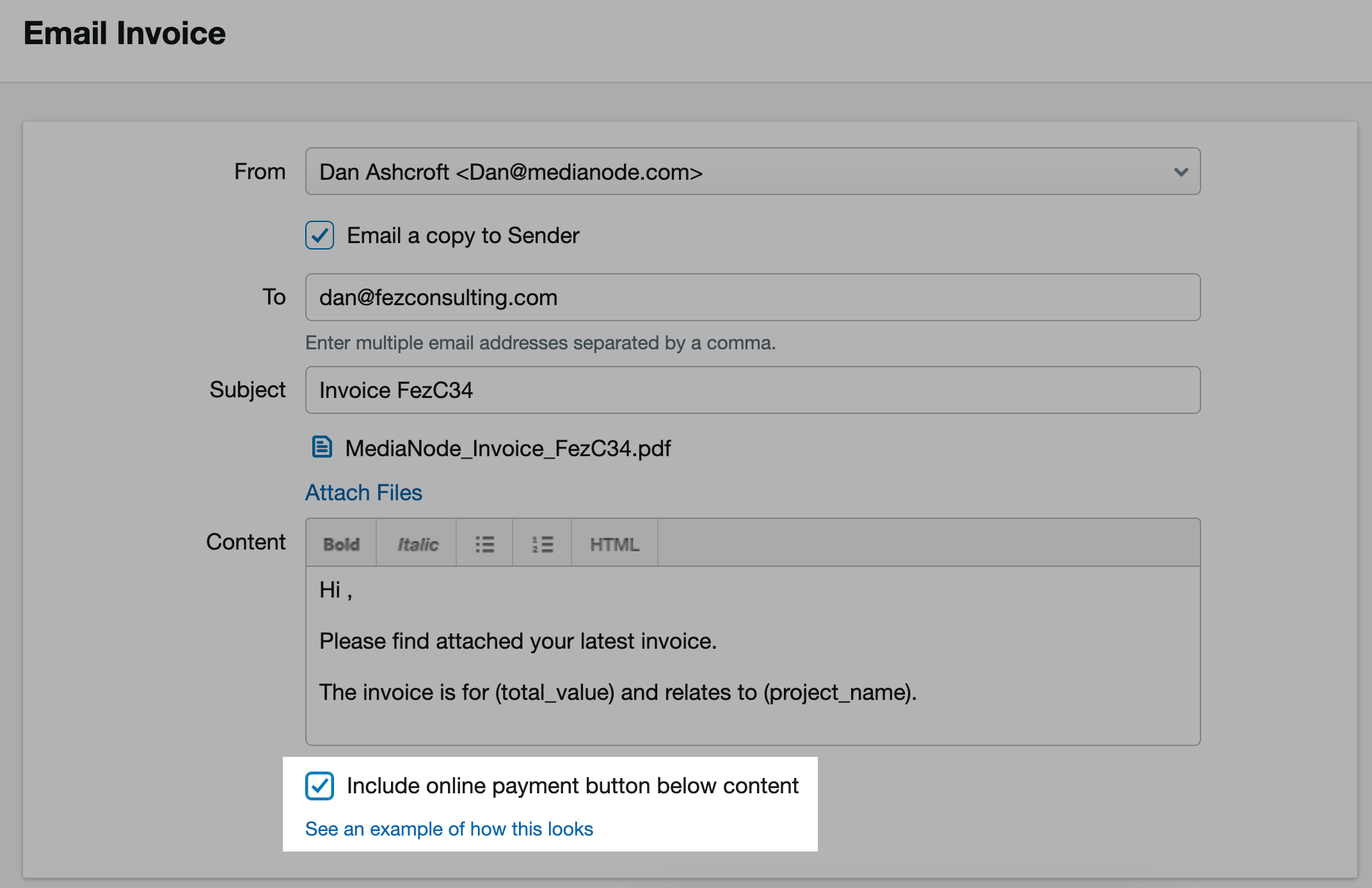 How this works for your customers
When your customer receives your invoice via email, they can follow the online payment link, which will show them your invoice along with the option to pay by PayPal.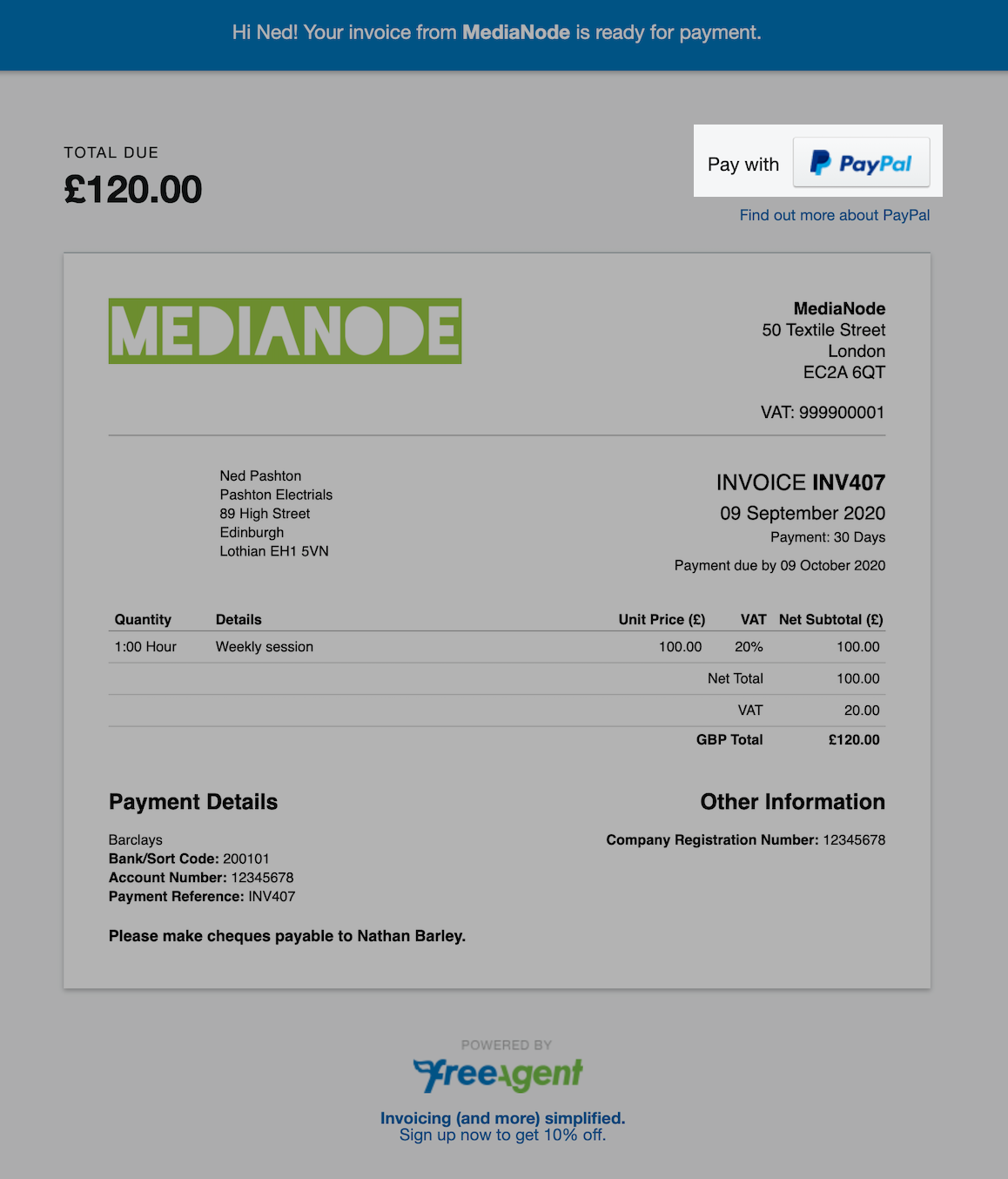 If your customer selects the PayPal button, they will be taken to PayPal where they can make a payment, either through their PayPal account or by using a credit/debit card.
When your customer pays you, remember that PayPal may deduct charges, in which case you will need to follow a particular process to explain the transaction. However, if you tick the 'Guess bank transactions' tick box, FreeAgent will ensure that the PayPal fees are split out and explained automatically for you.
Receiving payments
With API access/Express Checkout enabled, payments made to you will be reflected in your FreeAgent PayPal account automatically.
Your invoices will be automatically marked as paid once the payment has been received. While payments are pending or being processed, FreeAgent will stop sending late payment reminders.
PayPal Invoice Payment Status
Once your customer has made a payment using PayPal, your invoice will display a payment status of 'Payment Processing'.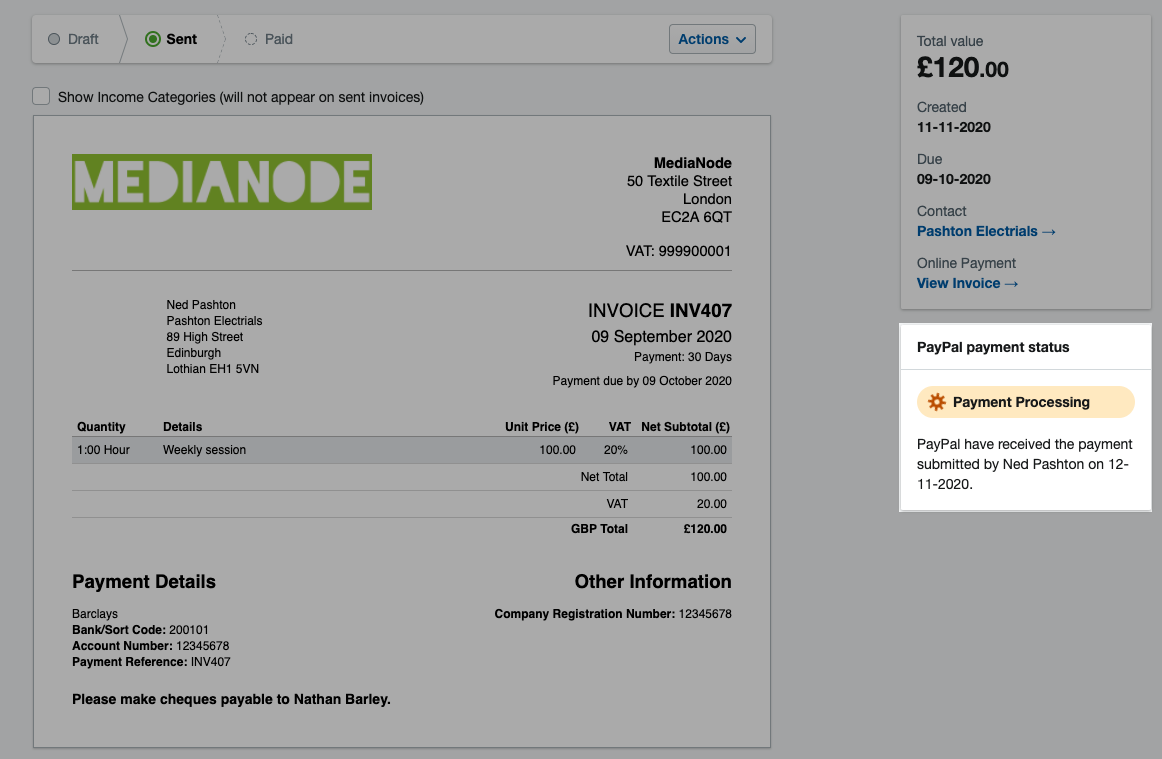 Once PayPal has processed the payment you'll see a 'Payment Received' status. If you've set up synchronization for your PayPal account your payment will be shown the next time your accounts are synced.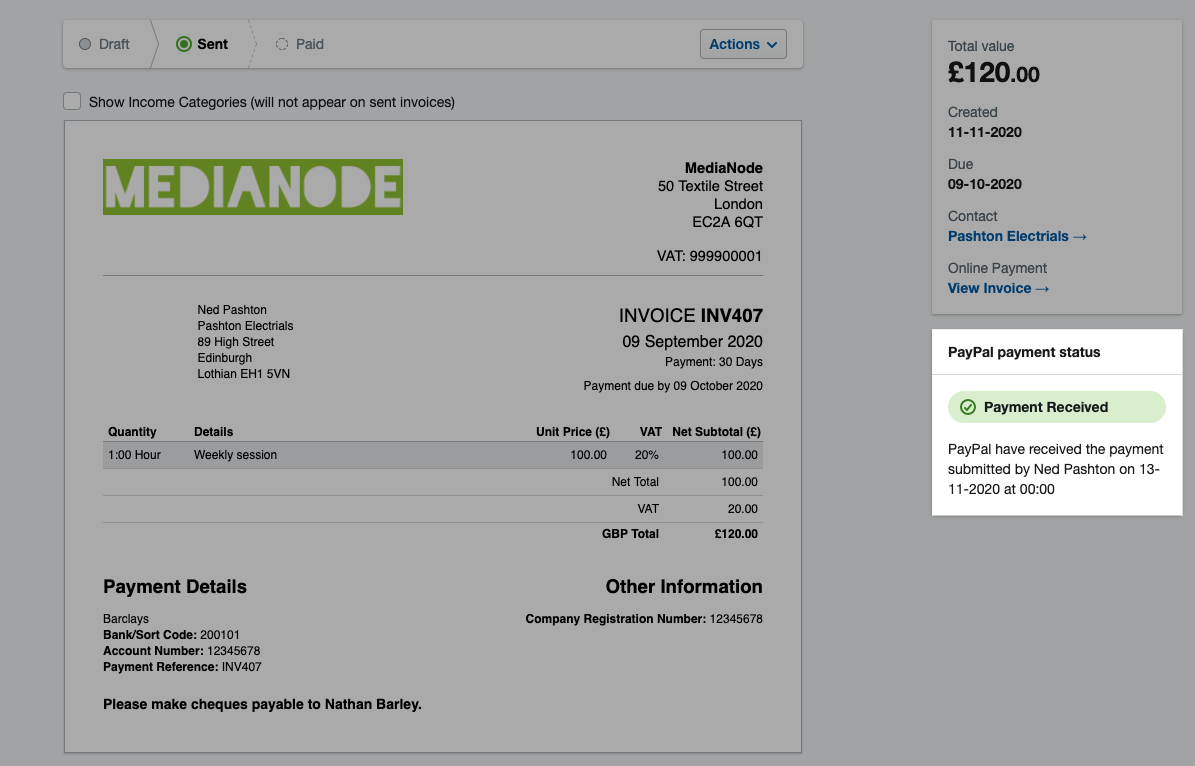 In the event that the payment fails, you will see a 'Payment Failed' status. In this instance, your customer won't have been charged and you'll need to get back in touch to ask them to attempt another payment.