How to view, edit and delete an accounting category
This article explains how to see what accounting categories you have set up in FreeAgent, and how to change or remove them.
What are accounting categories?
When you create invoice items, expenses, bills or bank entries, you need to allocate these to categories to explain the type of income or cost that they are. For example, pens and pencils for use in the office would be put into the 'Stationery' category.
1. Viewing and edting your categories
Select'Settings' from the drop-down menu in the top-right corner and then select 'Accounting Categories'.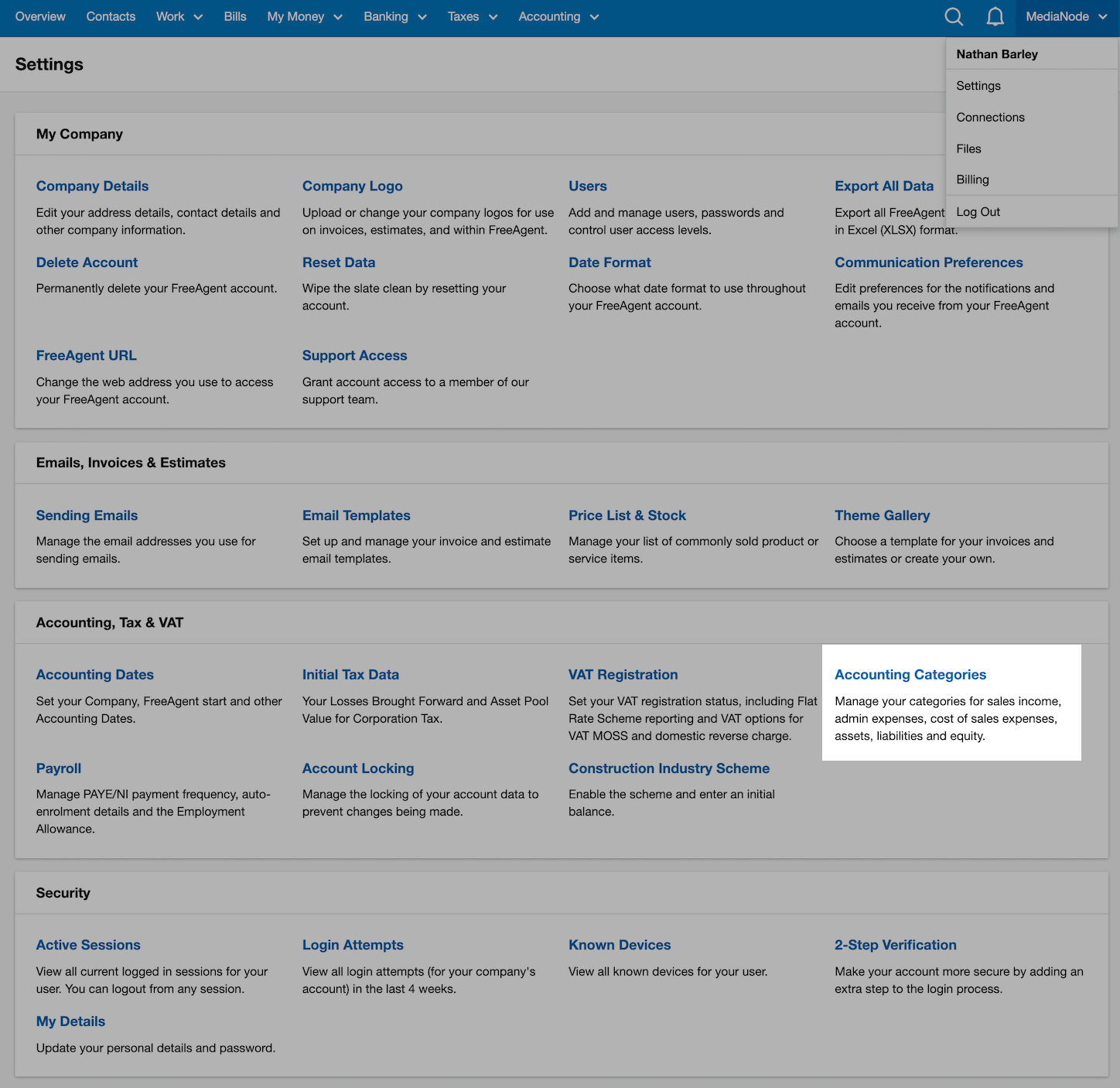 This will take you to the 'Accounting Categories' page. Here, you can then see your income, cost of sales, admin expenses, assets, liabilities and equity categories on the different tabs at the top of the page.

2. Selecting a category to edit:
To edit a category, for example, to change its name or VAT rate, select the 'Edit' button next to that category.

Locked categories
You can't edit categories that already have transactions in them. Some of FreeAgent's pre-set codes, such as the first code for Sales (001), can not be edited. You also won't be able to edit all the pre-set asset, liability and equity categories.
3. Save your changes
When you're done, simply select 'Save Changes'.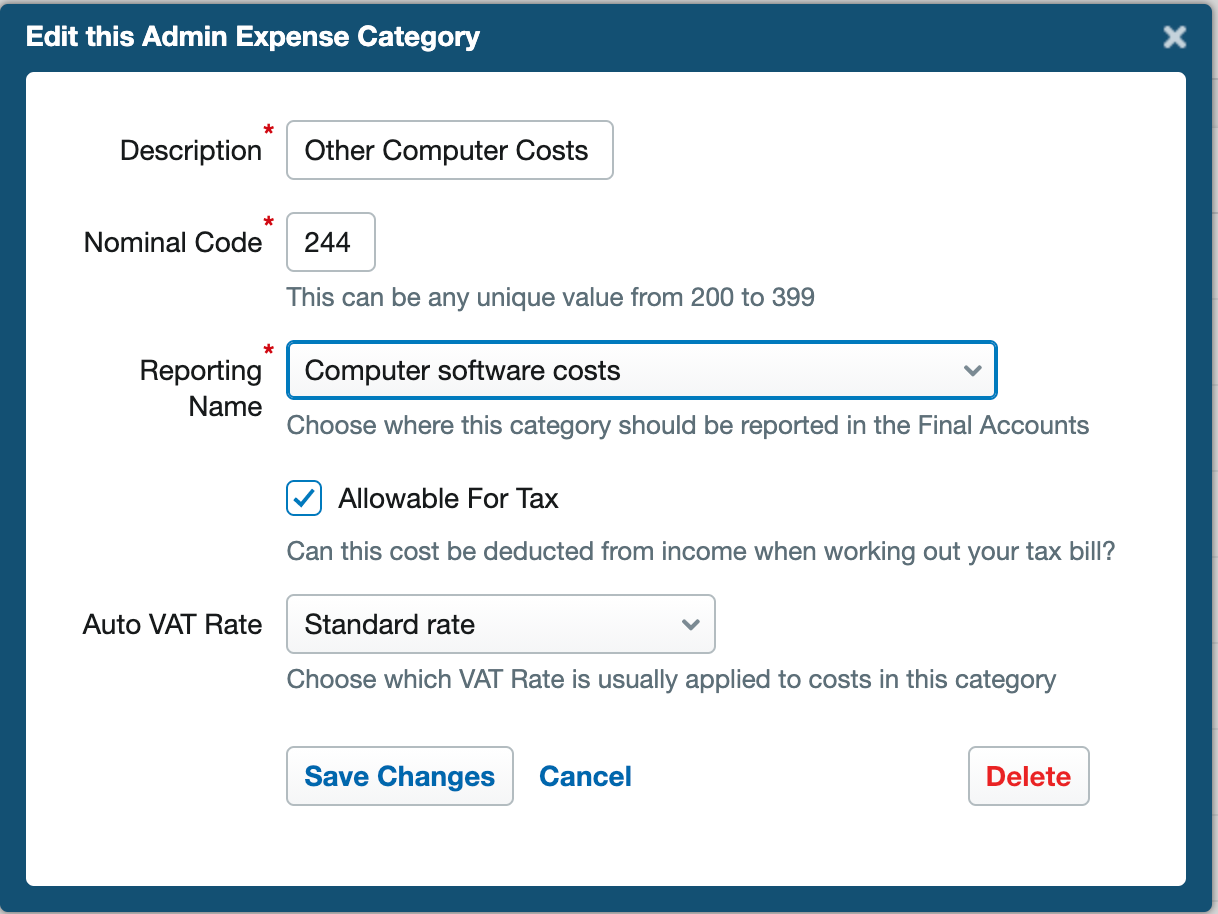 How to delete a category:
To delete a category that hasn't been used, select the edit button next to the category's name and then select 'Delete'.