How to import contacts
This article explains how to upload a group of contacts into FreeAgent.
There are two ways to enter a new contact into FreeAgent. Either import several contacts at once from your email programme such as Outlook, Google Mail or Mac Mail, import them from Basecamp, or you can you can enter individual contacts manually. This article explains how to upload a group of contacts from your email.
1. Import Contacts
Start by selecting the 'Import Contacts' button at the top right of the 'Contacts' screen.

This brings up the first step of the Import process.
Select the 'From a file' tab.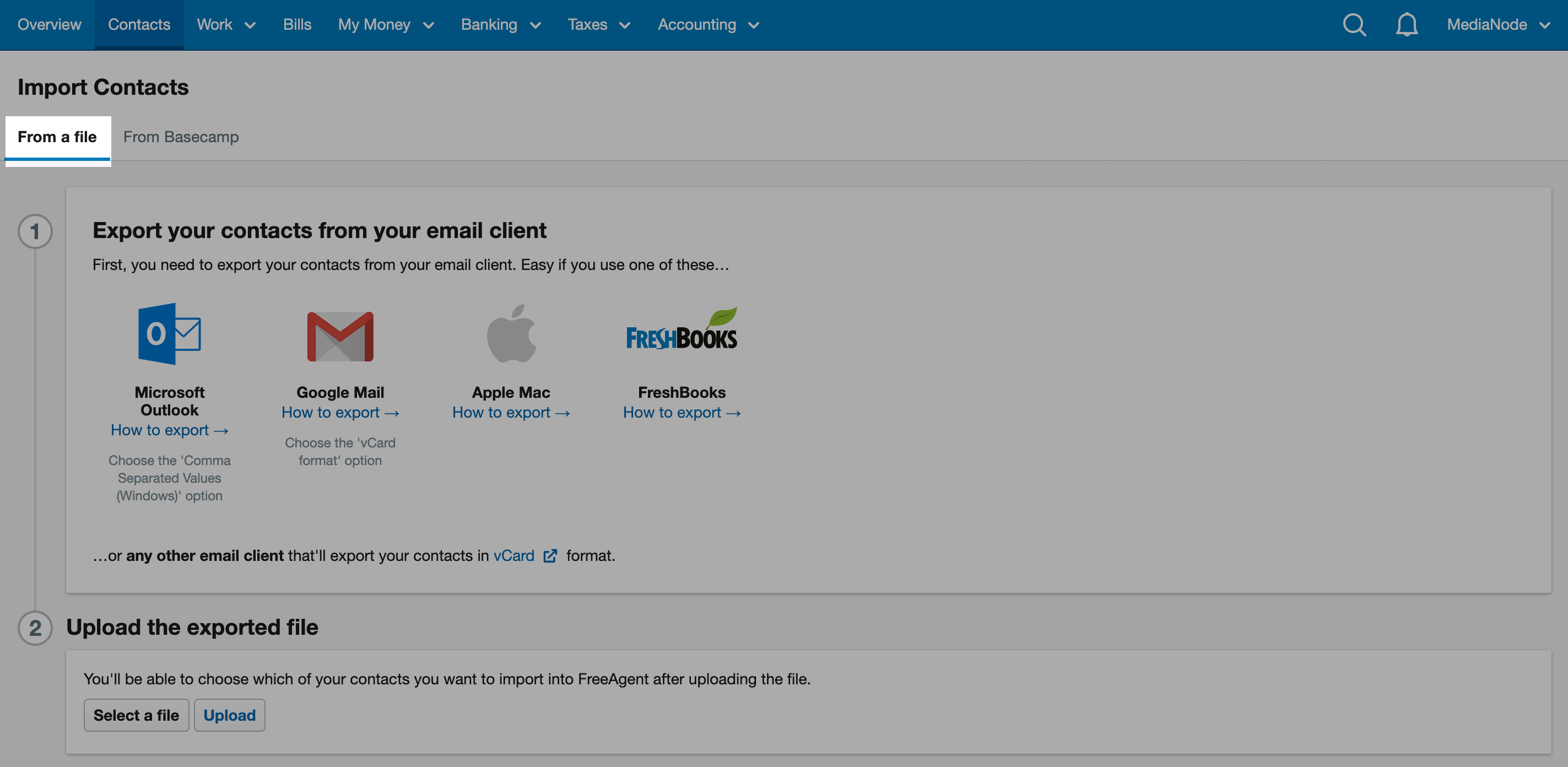 2. Export contacts from email
As FreeAgent explains, you'll need to first export your contacts from your email programme in the correct format. Mostly this will be vCard but there are a couple of exceptions, which you can see here. If you are using Outlook then you'll need to choose the Comma Separated Values (Windows) option.
I've exported my contacts from Google Apps, using the vCard format.
3. Browse to the file of contacts you've exported
So in FreeAgent, on the Import Contacts page, I'll select 'Select a file' at step 2 and choose the file that I have just exported from Google Apps and saved.
Then I'll select 'Upload'.

4. Choose contacts from the list
To import all of the contacts, select 'Import all contacts' at the top right of the screen.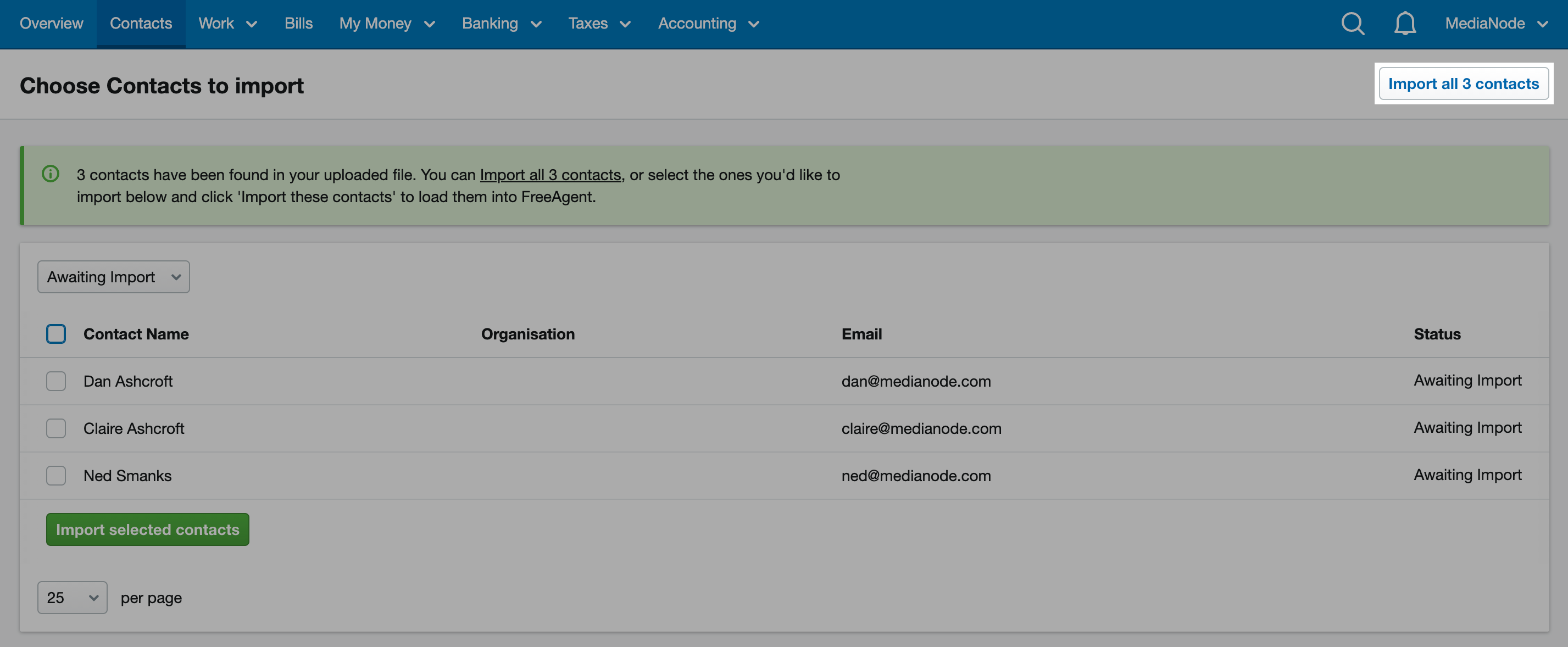 Alternatively, to import certain contacts, tick the ones you want to import and then select 'Import selected contacts'.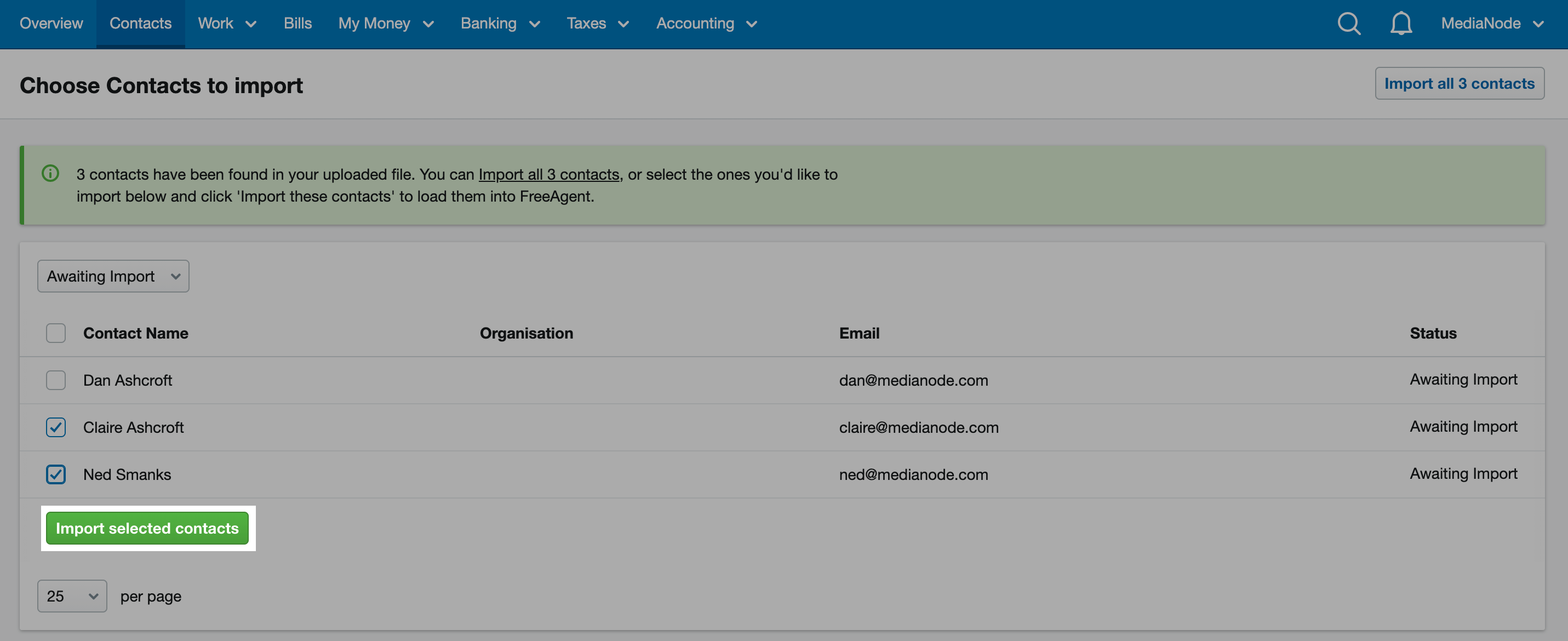 You can then filter between contacts you've imported and those you chose not to import, or see contacts with errors.
Help! I've imported the wrong contacts
If you discover you've imported the wrong contacts, you can undo that by selecting 'Import Contacts' and selecting the 'Undo' button next to the file containing the contacts you want to remove.
FreeAgent won't remove contacts that you've already worked with by posting projects, invoices or estimates against them.