Basecamp
A guide to integrating your FreeAgent account with Basecamp.
Once enabled you can easily import your Basecamp contacts and project data into your FreeAgent account.
How to set up Basecamp
Navigate to the drop-down menu at the top right-hand corner of the screen and select 'Connections'.

Select the 'Manage Basecamp' button located in the 'Basecamp' section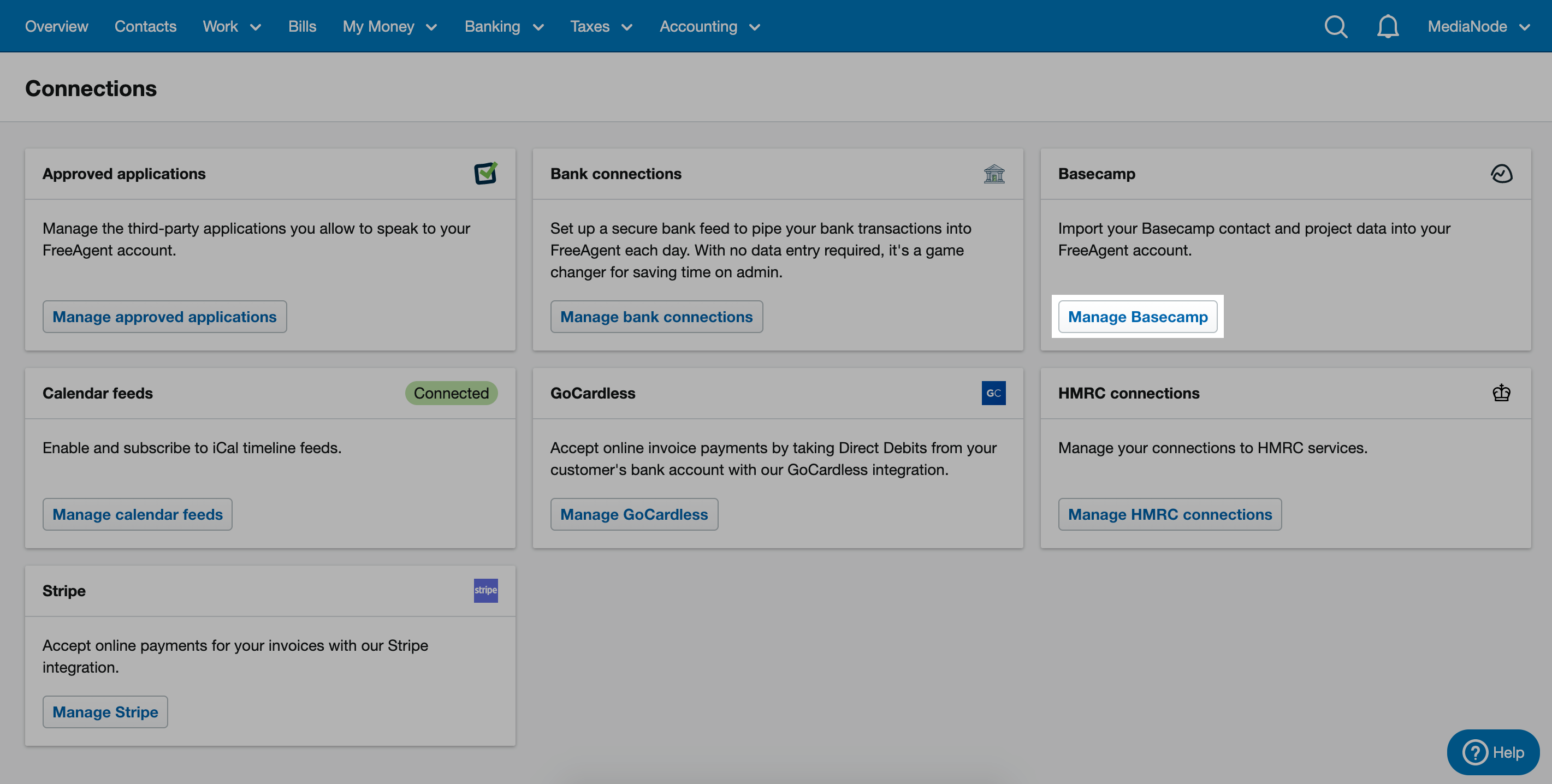 Next, in the Basecamp integrations page, select 'Connect with Basecamp'.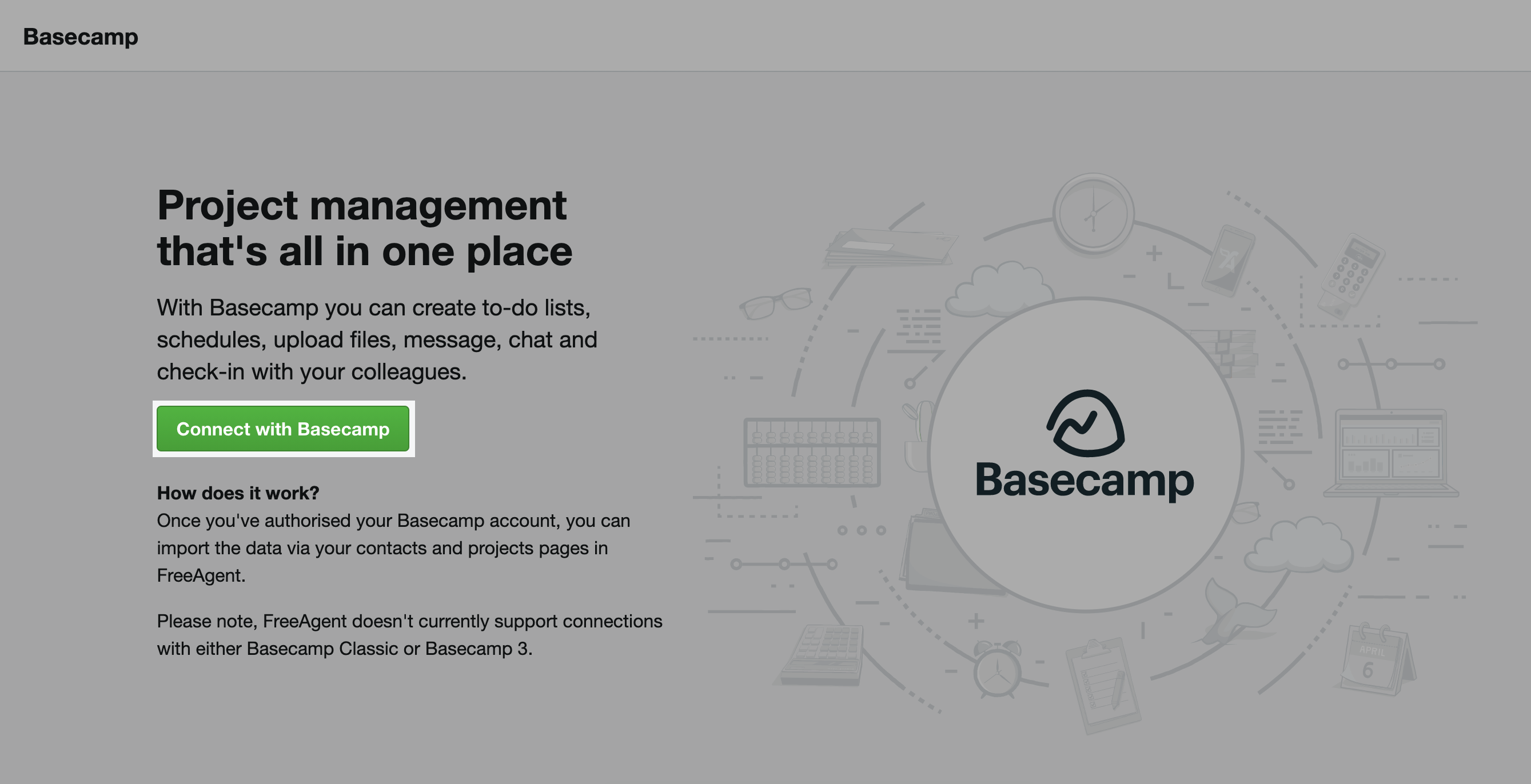 You should now be taken to your Basecamp log in page.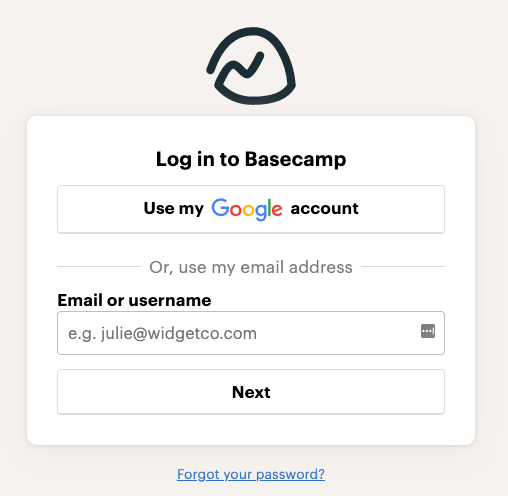 Log into your Basecamp account as usual. Once logged-in you'll be taken to an authorisation page, if you're happy to proceed then select 'Yes, I'll allow access'. It's important to note that FreeAgent doesn't support integration with either Basecamp Classic or Basecamp 3.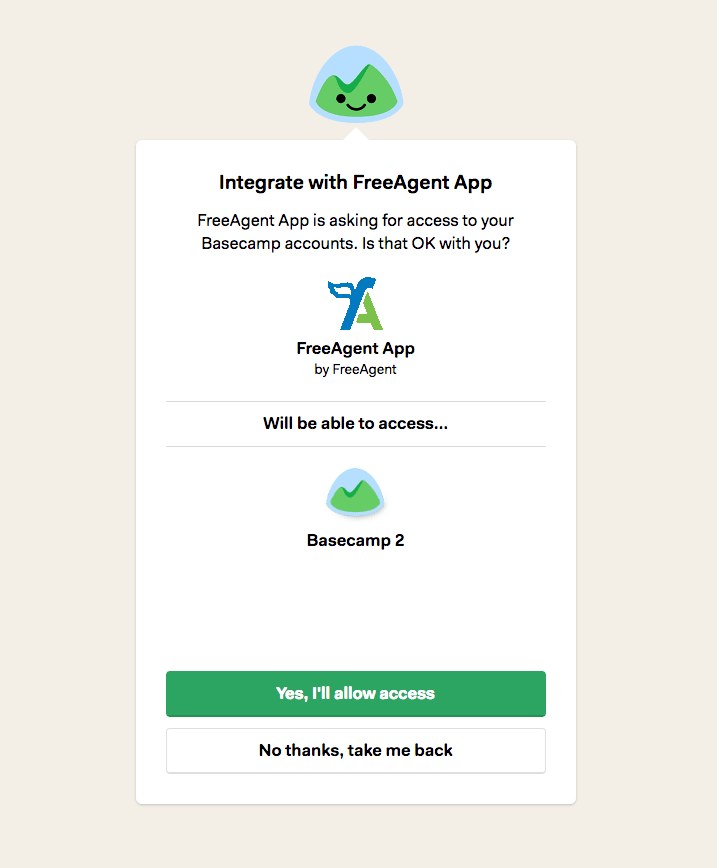 You'll then be taken back to the FreeAgent integrations page where you should see confirmation that your Basecamp account has been successfully authorised.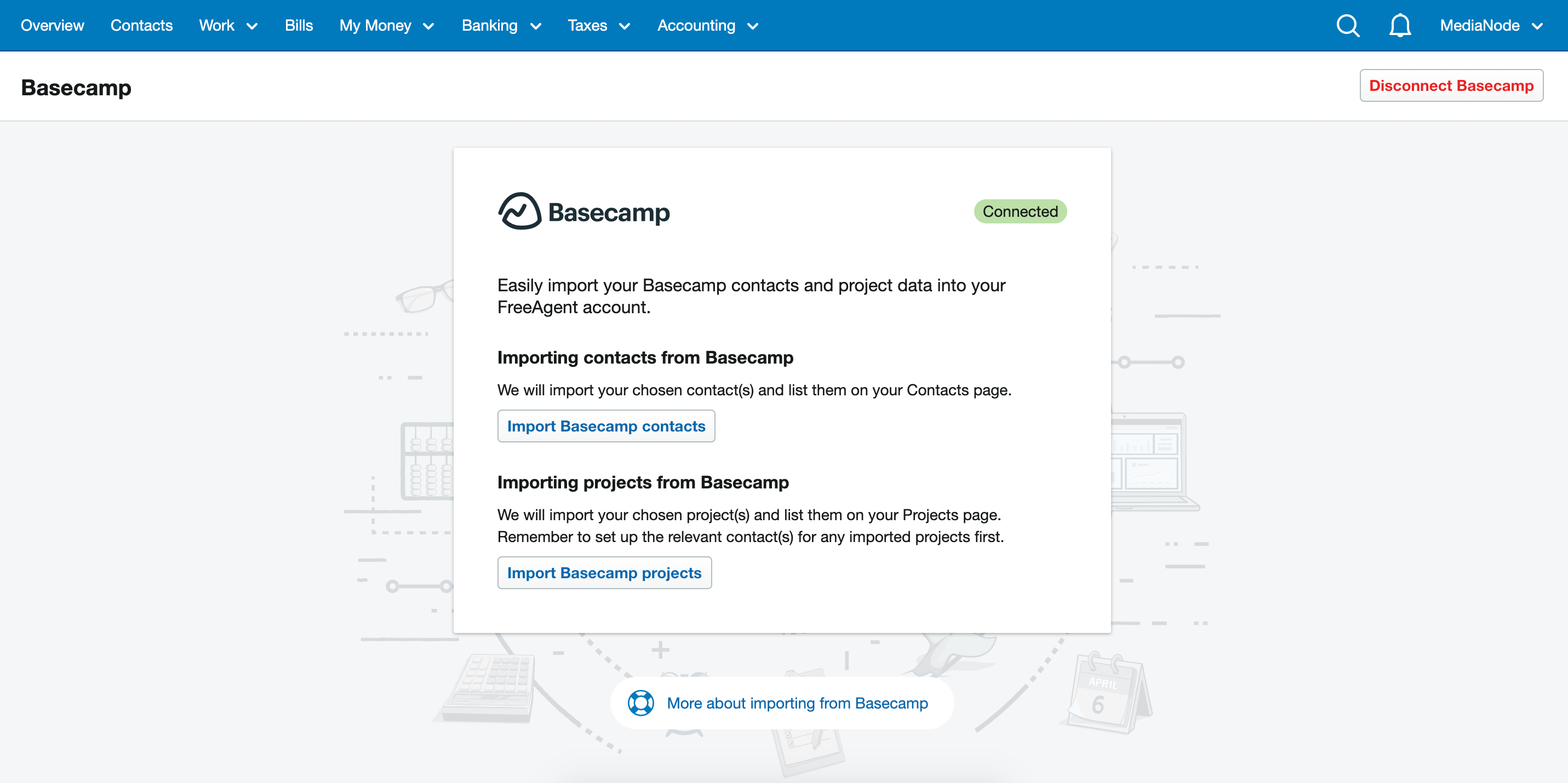 You're now ready to start importing contacts and projects from Basecamp into FreeAgent.