Construction Industry Scheme (CIS): contractors
Here's how to enter transactions into FreeAgent if you're a CIS: contractor.
You'll receive bills from your subcontractors, but you won't pay the full amount of that bill to the subcontractor. Part of it will be paid to HMRC.
1 Create a bank account
First create a new bank account in FreeAgent and call it, for example, "CIS deductions".
It won't have a sort code or account number so you can leave those fields blank.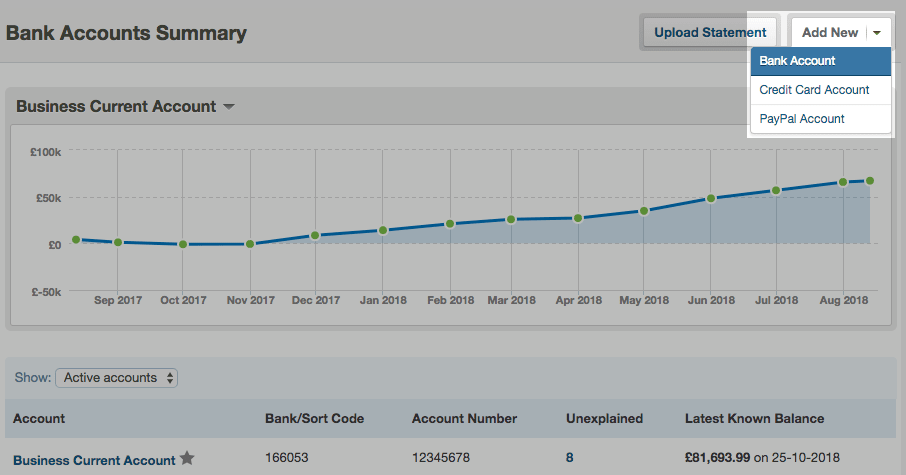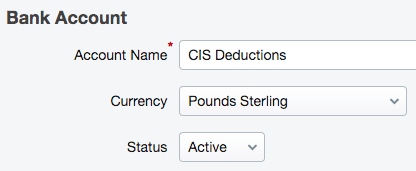 2 Enter the subcontractor's bill
Your subcontractor will present you with a bill which you need to enter in FreeAgent as normal, in full.
If the currency is different than your native currency please see our multi-currency bills article.
Let's say the bill is for £400 and you're going to pay your subcontractor £300 and then pay £100 to HMRC.
Post the bill for £400.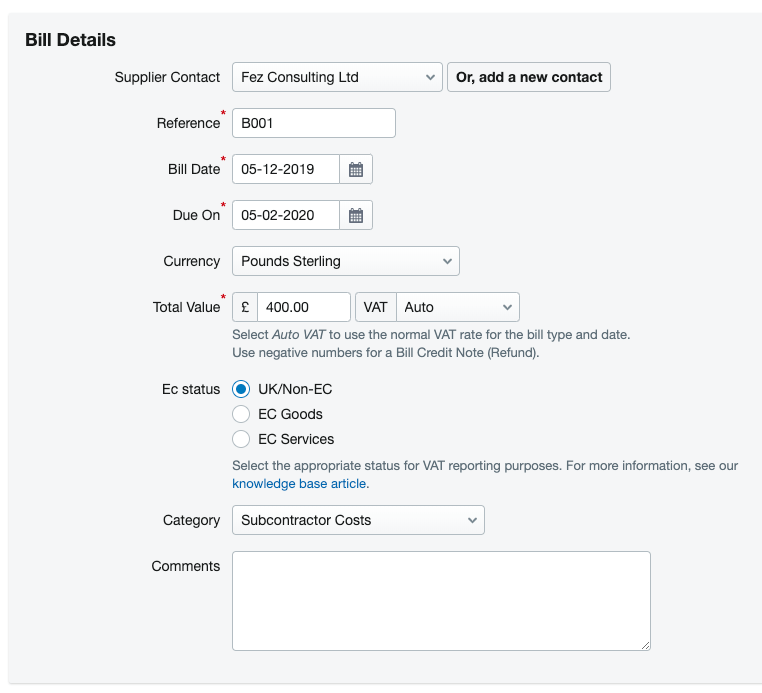 3 Pay off the bill
When you pay your subcontractor, you'll see a payment of £300 coming out of your main bank account.
Don't explain this as a bill payment. Instead, explain it as a transfer from your main account to the CIS bank account.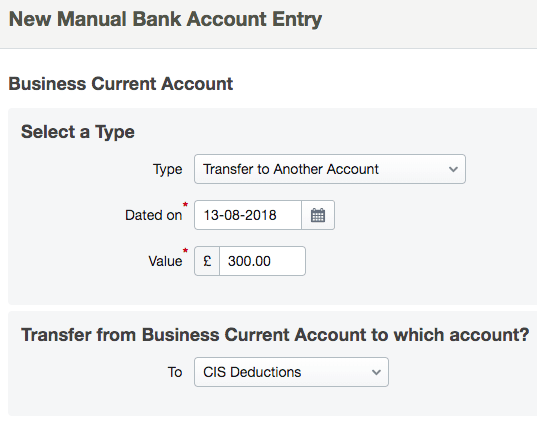 4 Add a manual bill payment
Then enter a manual bill payment from the CIS bank account for £400, to pay the bill off in full. This is so that your accounts won't have a permanent unpaid bill sitting in Aged Creditors.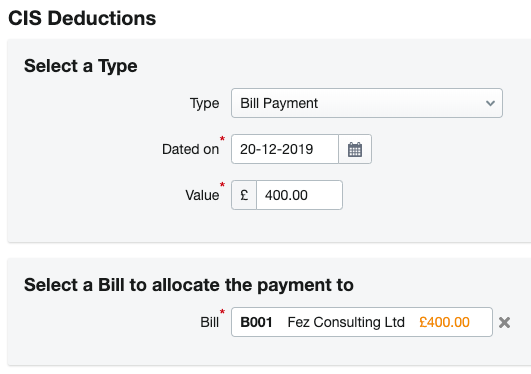 5 Pay the tax
When you pay the CIS tax from your main bank account, explain that as a Payment with type PAYE / NI, because that's how you'll pay HMRC.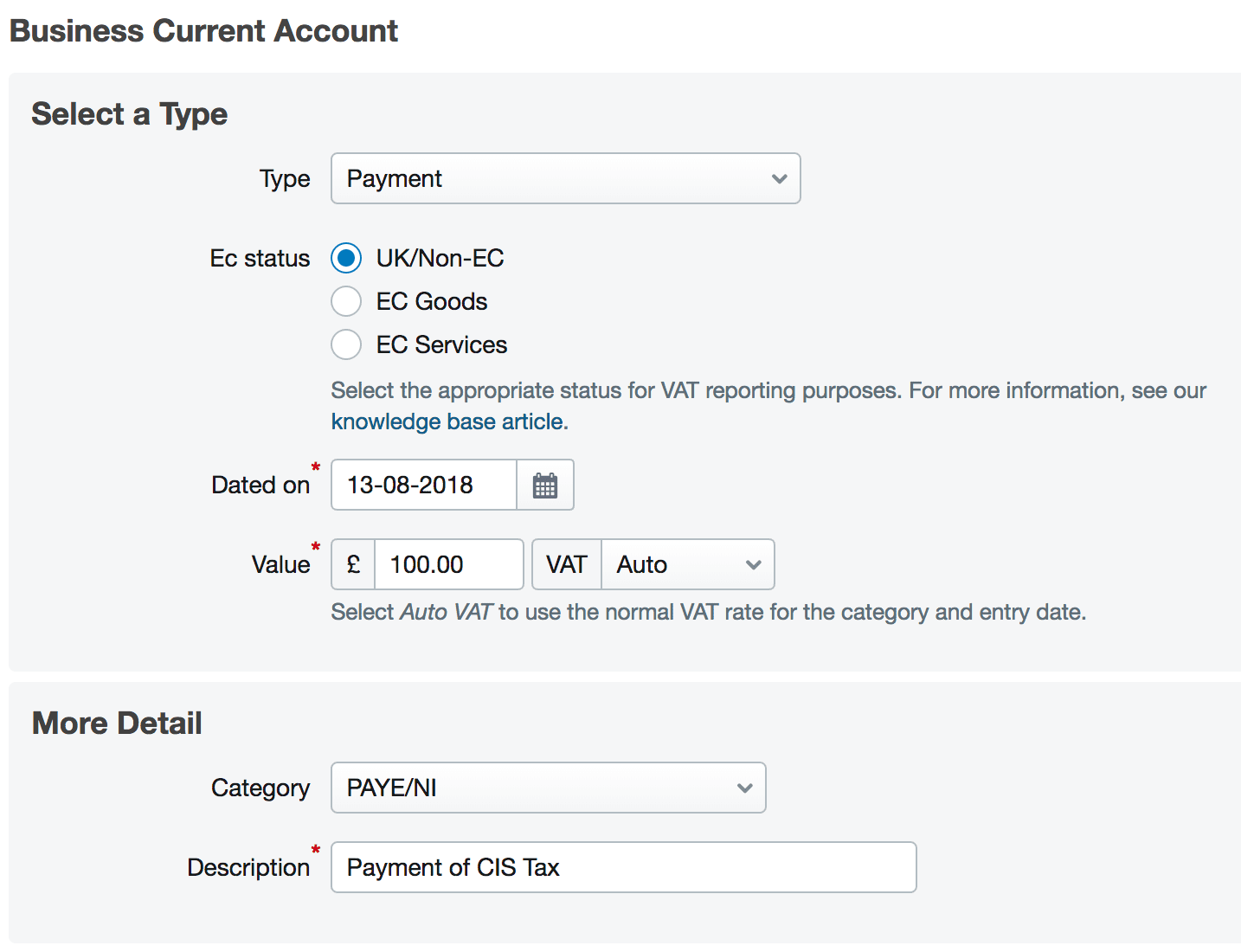 6 Net off the PAYE and CIS account
That will leave your PAYE account showing a debit of £100 and the CIS bank account showing a credit of £100. We need to net these off, and the best way to do that is by going into the CIS bank account and entering a manual transaction, a refund, of £100, with type PAYE / NI.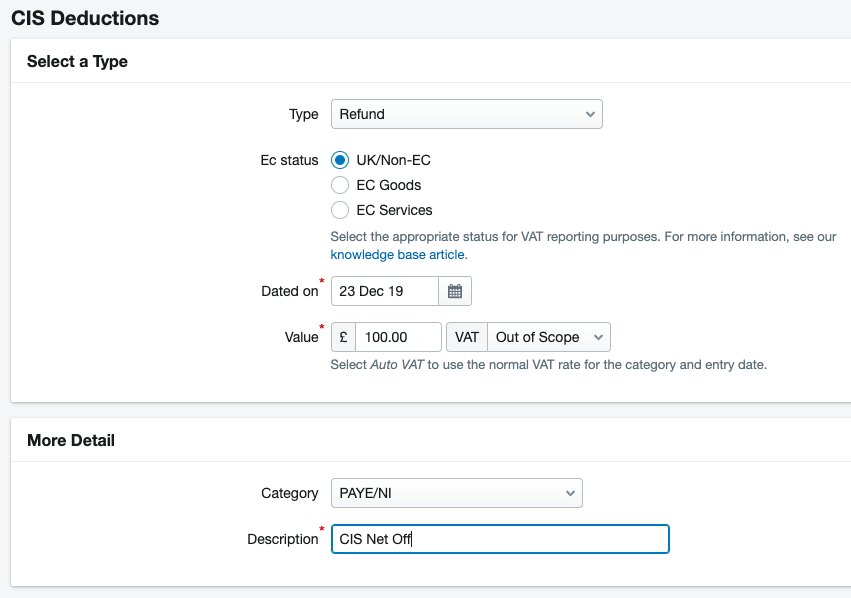 Here's what your bank account will look like after you've posted all these transactions...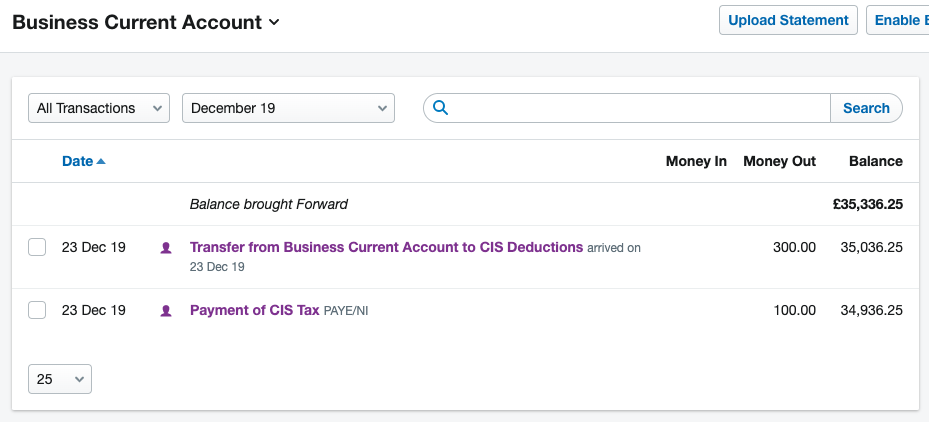 ... and your CIS deductions account.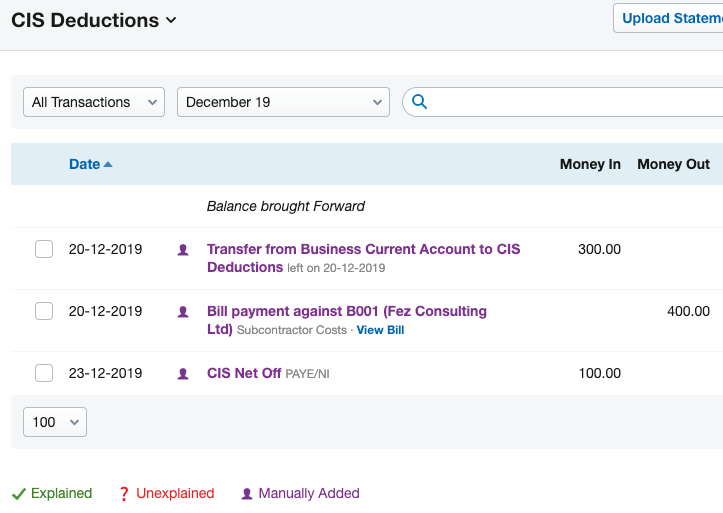 Further information about the CIS is available from HMRC.