Remove a client
Here's how to remove a client from your Practice Dashboard.
Please note that this change is immediate, and you won't be able to access this client's records again after removal.
First, navigate to My Clients/All Clients and click on the client you wish to remove.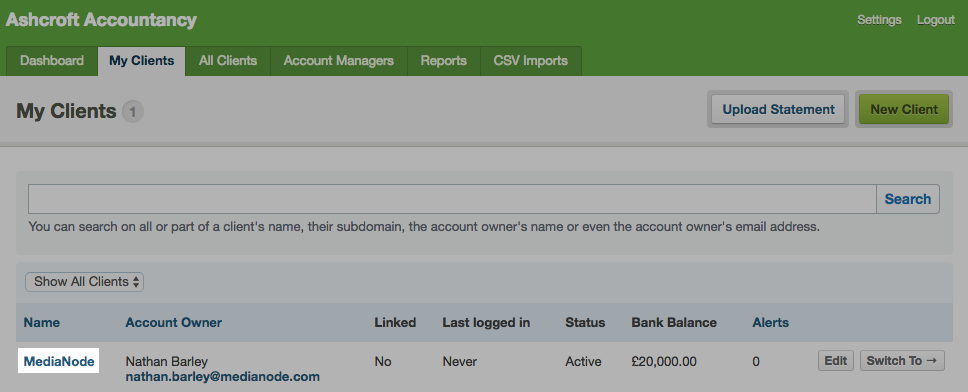 Next, select the Remove client button at the top right of the screen. Confirm this in the pop-up that will appear, and then the client will be removed.

Practice managed clients
If you were managing the client's FreeAgent account, then the client will immediately be placed on a two week grace period. The client will receive an email notification of this, suggesting they either export or delete their data, or alternatively start their own FreeAgent subscription.
Linked clients
If the client was linked to your Practice Dashboard, the billing arrangements for the account will remain with the client.  They will be able to access and use the account as before, but your access will be revoked. 
Removed a client by accident?
Don't worry! Here's how to add them back to your Practice Dashboard.