Create a credit note
If you need to issue a customer with a credit note, here's what you should do in FreeAgent.
Creating a credit note from an invoice
In most cases, you can create a credit note directly from a sent invoice in FreeAgent. Simply navigate to Invoicing and select the relevant invoice reference number from the list to display the invoice. From there, select the 'Create credit note' button.

FreeAgent will now use the information on the invoice to generate a corresponding draft credit note. The credit note status will be clearly marked on the document itself and the amount will be displayed as a negative figure.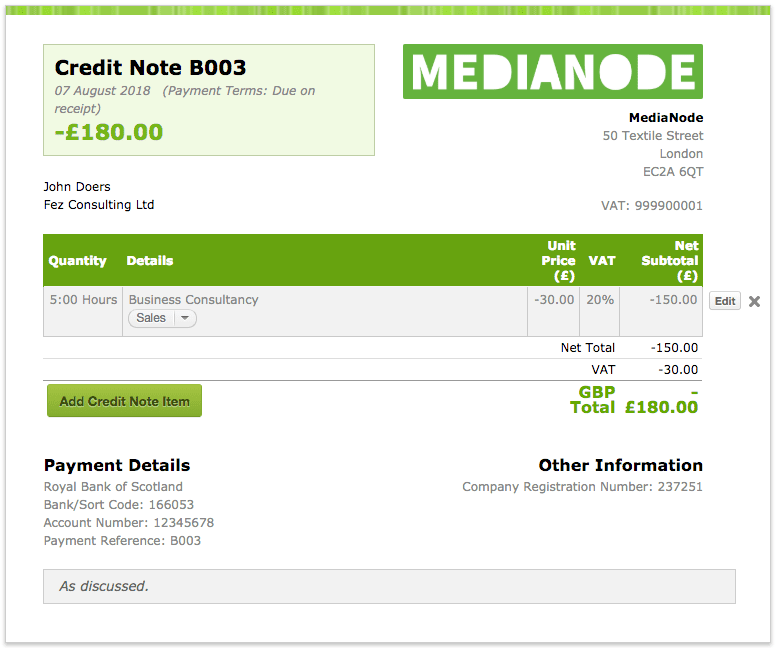 You will then be able to edit the credit note, just as you would a draft invoice. When you're happy with it, you'll be able to email the credit note to your client, mark it as sent or download and print it.
Creating other types of credit notes
You will need to use a different method to create standalone credit notes (i.e. those that are not based on a single existing invoice in FreeAgent). As the 'Create credit note' button is not available for all invoices, you will also need to use this method to create credit notes that relate to any of the following invoice types:
invoices with multiple VAT rates
invoices that include items of stock
invoices with an EC status of 'EC goods', 'EC services' or 'EC VAT MOSS'
Begin by creating a new invoice. When you add an invoice line item, make it clear in the 'Details' section that the item relates to a credit and then enter the unit price as a negative figure.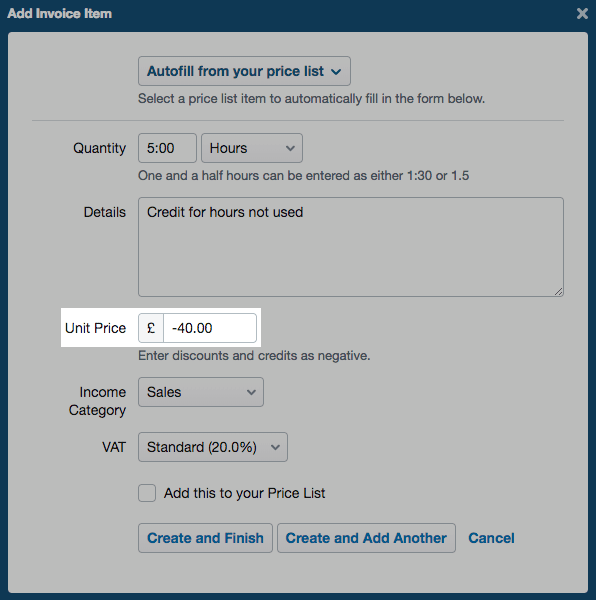 If you need to, you can also add positive line items to these invoices, but for FreeAgent to turn the invoices into credit notes, the invoice total must be negative.
When you have finished adding invoice line items, select 'Create and finish' and, as long as the total amount of the invoice is negative, FreeAgent will then generate a 'Credit note' document, which you will then be able to email to your client, mark as sent, or download and print.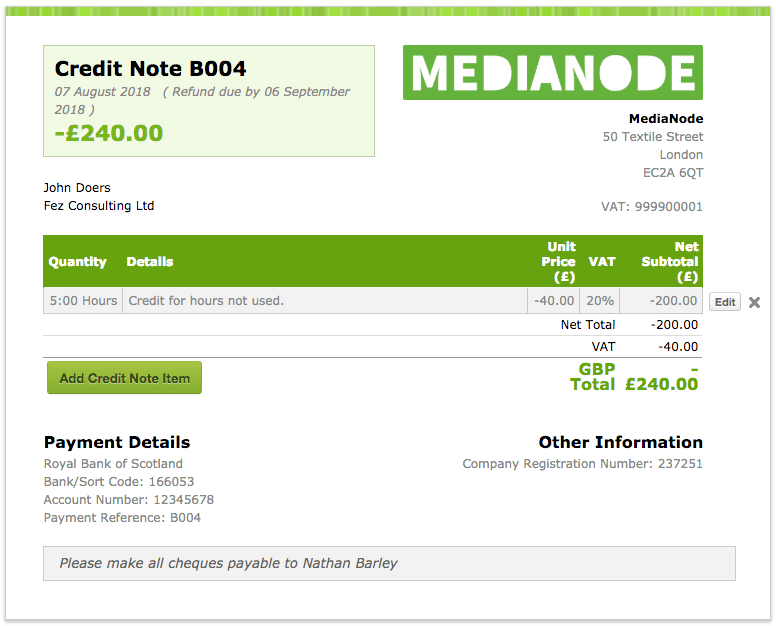 Whichever method you use to create your credit note, you may then want to net it off against an invoice in FreeAgent.