An introduction to online payment solutions in FreeAgent
This article explains how to connect FreeAgent to an online payment provider and take invoice payments online.
To have the best chance of getting paid on time, it's a good idea to make it as easy as possible for your customers to pay your invoices.
You can set up online payment solutions like Tyl by NatWest, PayPal or Stripe for card payments, or GoCardless for Direct Debits, in FreeAgent. These allow you to add a payment button to your invoice emails or share a payment link digitally via text or WhatsApp. This will save your customers from having to organise a bank transfer or write a cheque and can help simplify your admin, saving you valuable time.
Please note that only the FreeAgent account owner can connect FreeAgent with an online payment provider. Once connected, users with level 4 access or above can follow the steps to take invoice payments online.
1. Connect FreeAgent to an online payment provider
Navigate to the drop-down menu in the top-right corner of the screen and select 'Connections & Add-ons'.

In the 'Payment solutions' section, you can see which payment providers are available to set up, along with the benefits and charges associated with each provider. You can collect invoice payments online using Tyl by NatWest, GoCardless, PayPal or Stripe.
Select 'Learn more' in the relevant panel and follow the steps to connect that payment provider to FreeAgent.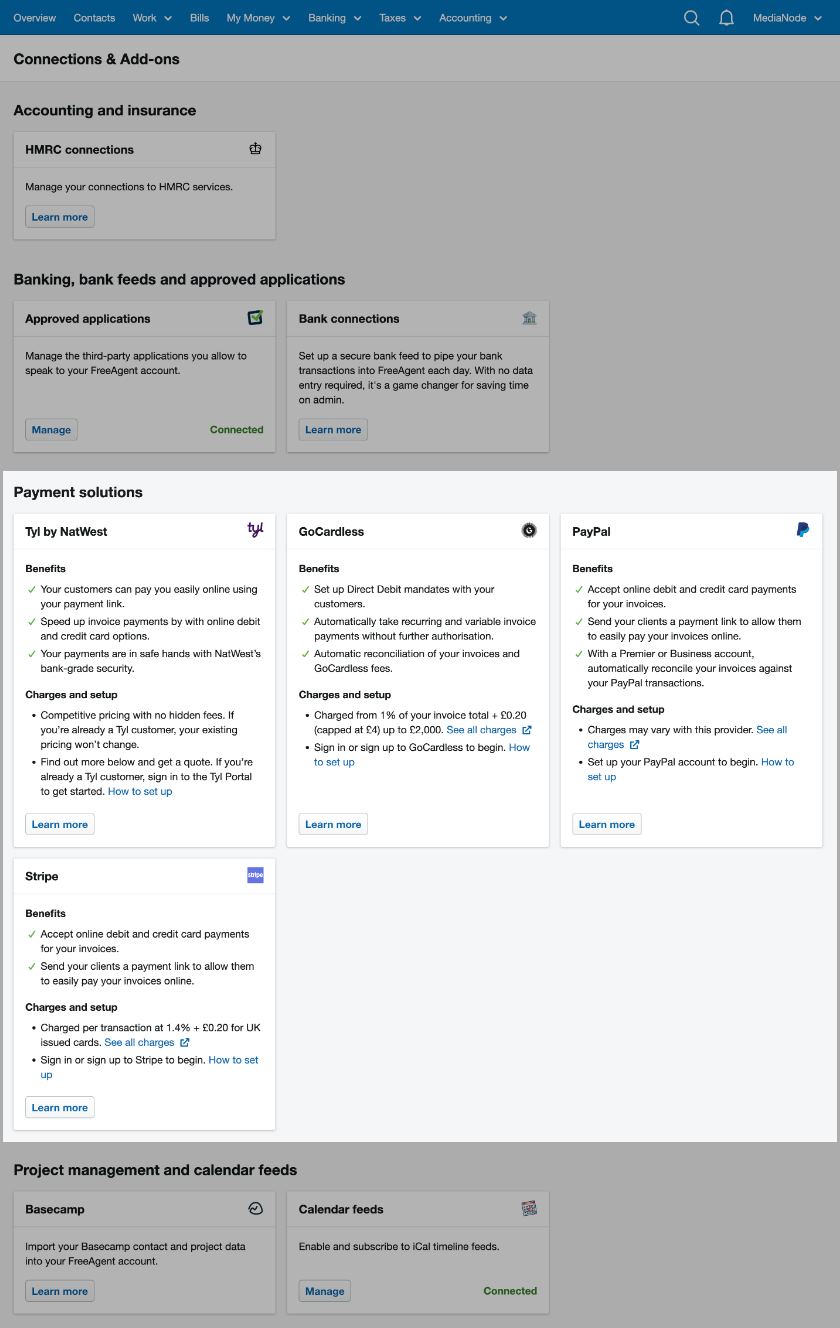 2. Take invoice payments online
When you create an invoice or recurring invoice profile, select the relevant checkbox in the 'Online Payment Options' section.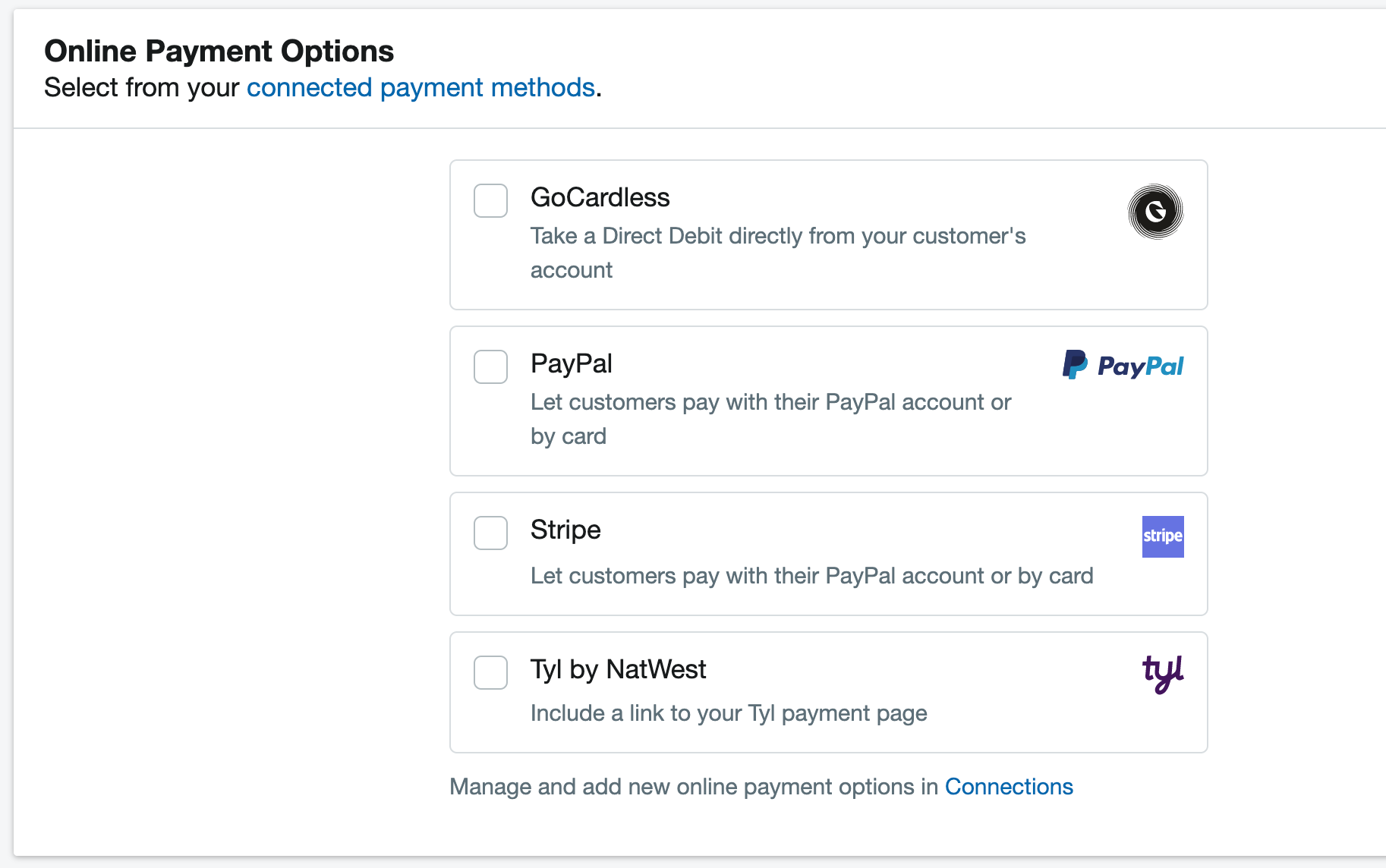 When you're preparing to email your invoice to your customer, select the checkbox next to 'Include online payment button below content' or include an [online_payment_link] tag in the body of the email. This link will let your customer pay your invoice using a debit or credit card.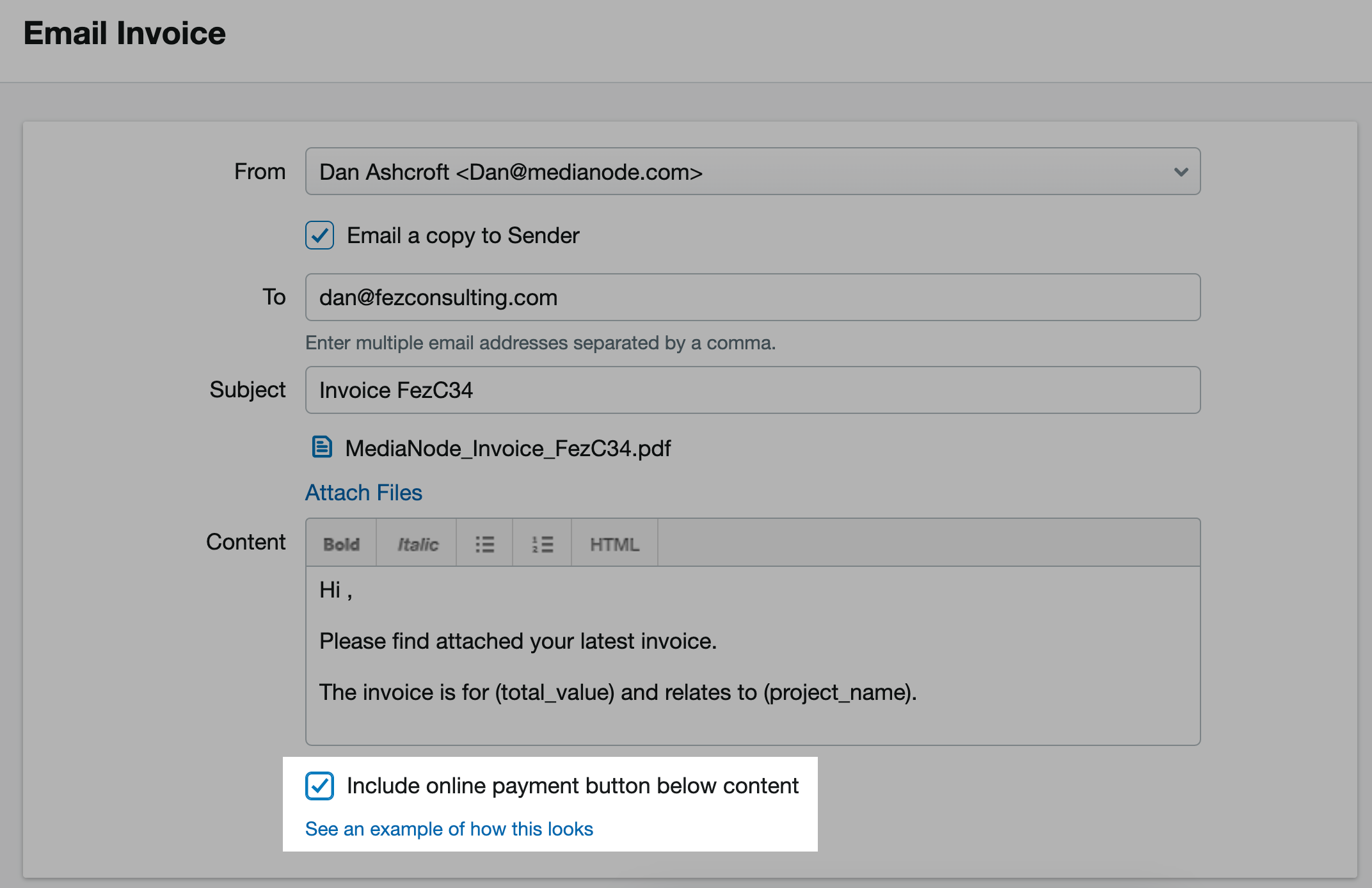 Alternatively, you can share the payment link rather than sending the invoice by selecting 'Share Link', or use the FreeAgent mobile app to share the payment link digitally via text or WhatsApp.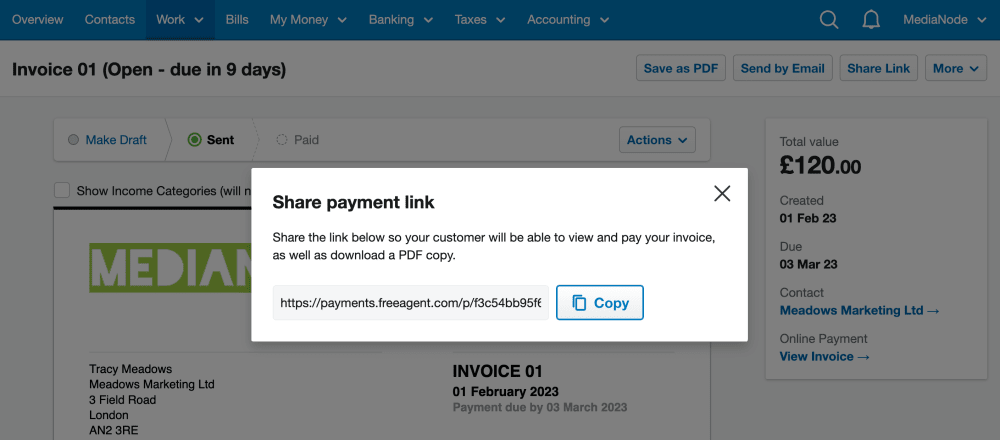 Then, your customer simply selects the payment button in the email or digital message, and selects their preferred payment method.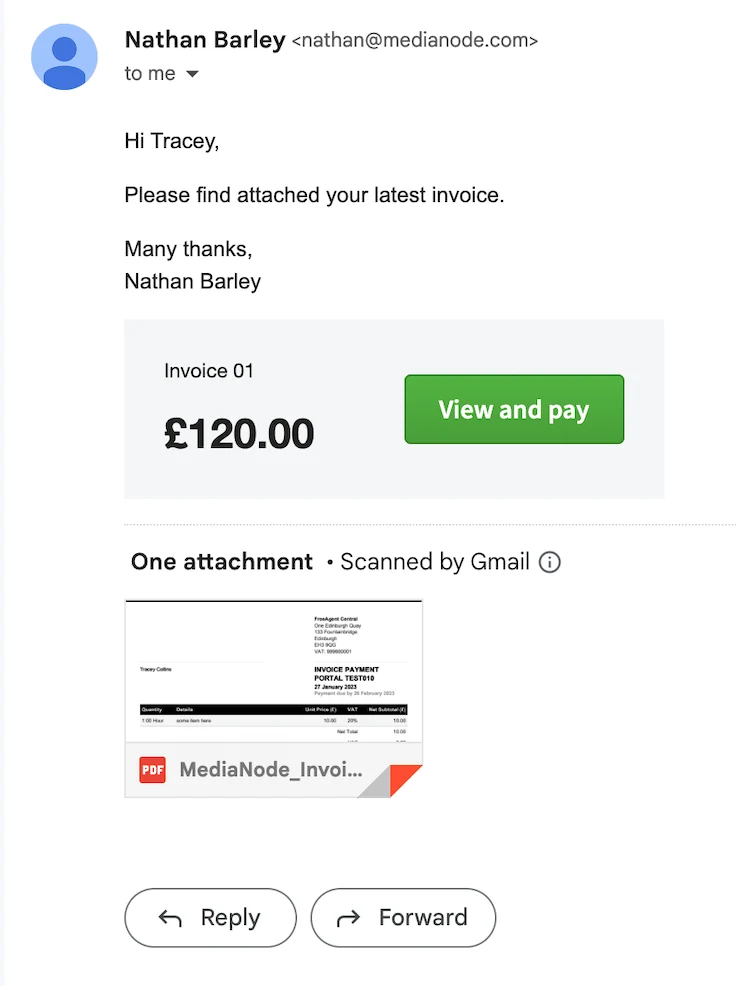 As soon as your customer makes a payment, you will receive a confirmation email. This confirmation email will be sent to the email address of the registered FreeAgent account owner. Please note that the time it'll take for the payment to appear in your bank account will differ depending on the payment provider you use.
While payments are pending or being processed, FreeAgent will stop sending automatic email reminders.
Once the payment is transferred into your bank account, you'll see confirmation that the payment was processed in the 'payment status' area when viewing the invoice.