How to create a price list
If you often invoice your customers for the same product or service, you can create a price list item to save you having to manually enter that item each time. Here's how.
Creating a price list item
Price list items can be added to both invoices and estimates.
To get started, select 'Settings' from the drop-down menu in the top-right corner and then select 'Price List & Stock'. Please note that FreeAgent's stock functionality won't be available if you have an unincorporated landlord account or if you're preparing your accounts using the cash accounting basis.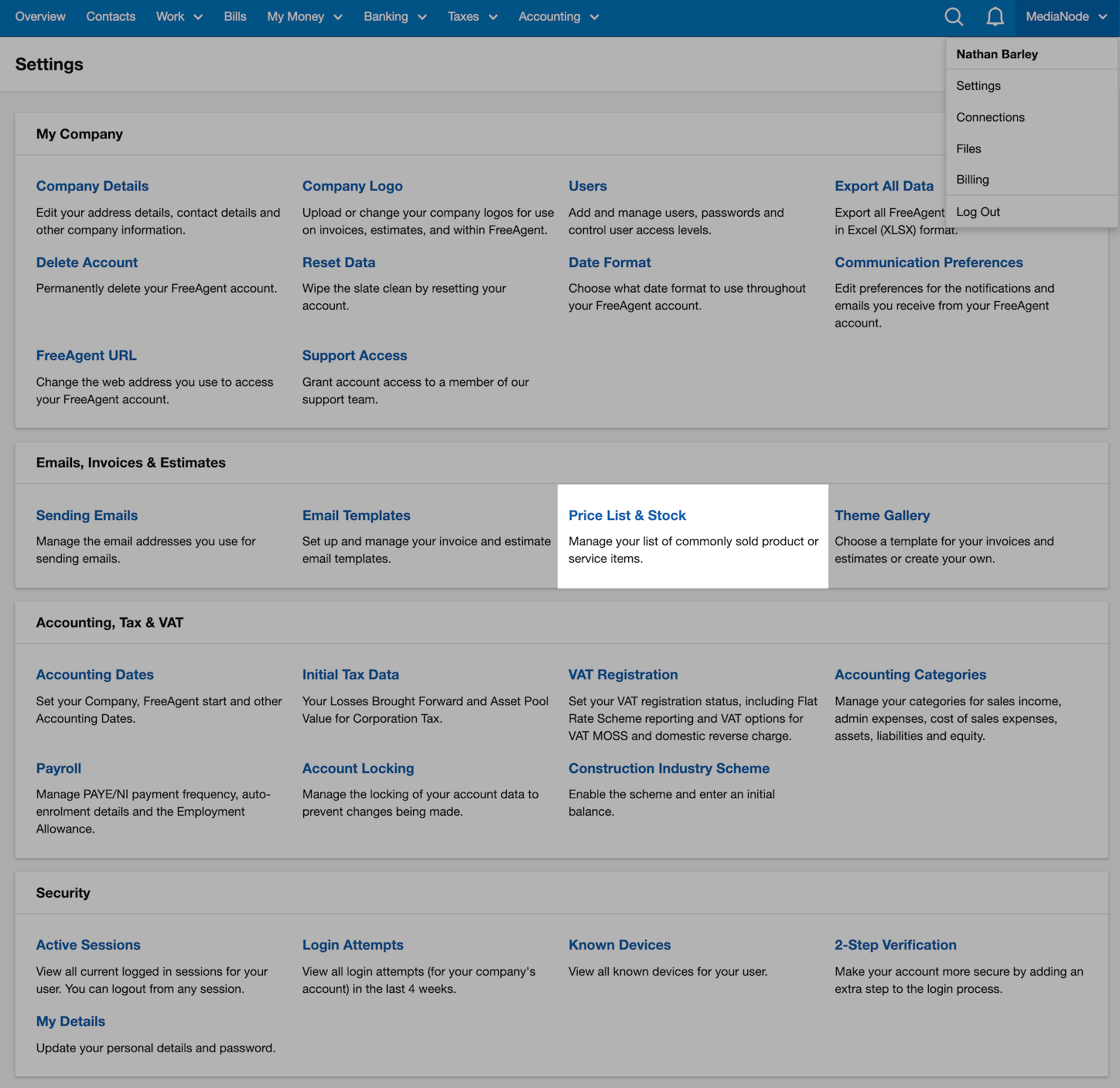 If this is your first price list item, select 'Add a price list item', or if not, select Add New and choose Price List Item.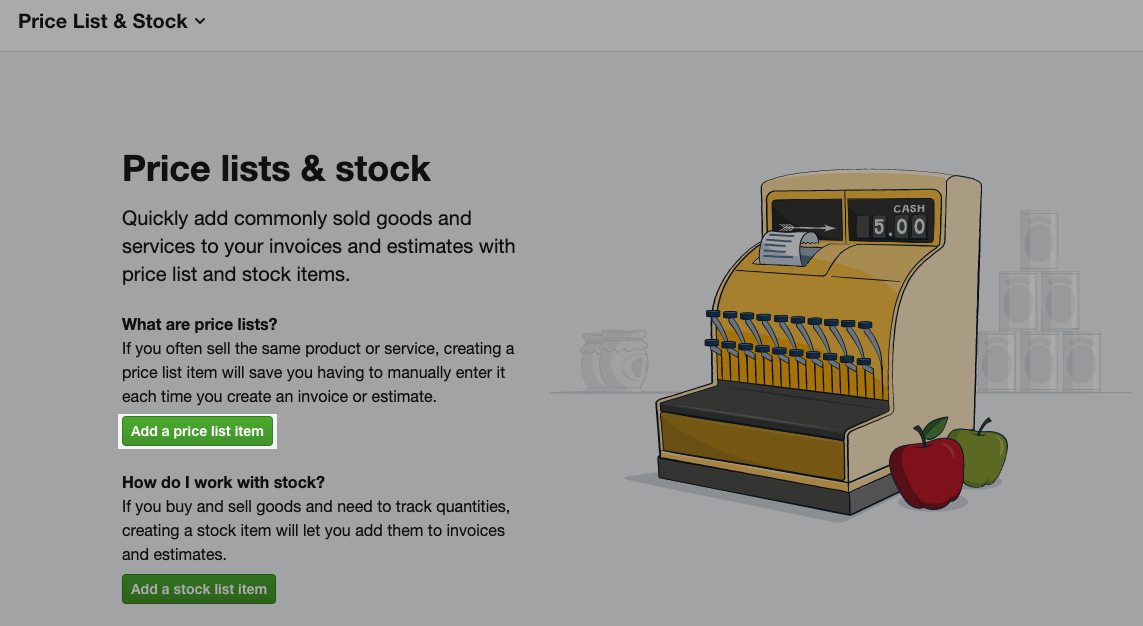 A Price List pop-up box appears. You'll notice this looks very similar to the box you'd use to create a new item on an invoice or estimate, so fill it in in exactly the same way.
The only difference is that you need to give the item a name or a code in the top box. This is what lets you distinguish between the different items on your price list; it won't appear on your invoices or estimates.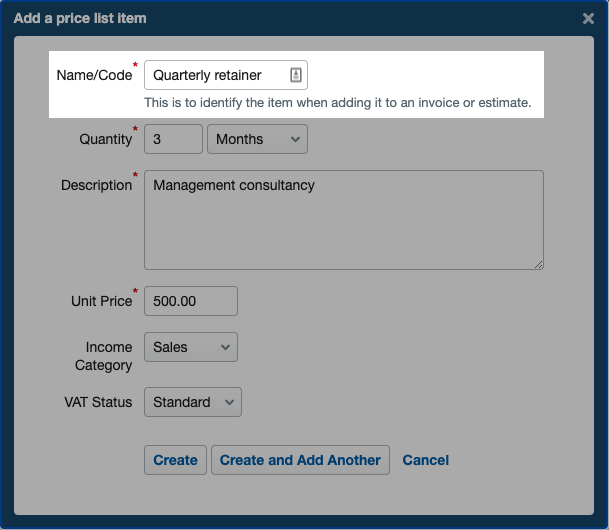 Quantity of a price list item
It's also important to note how the quantities work.
For example, here I charge my customers for a quarter's worth of management consultancy.
The quantity is 3 because there are 3 months to a quarter, and I've put in the unit price for 1 month, because the unit is months.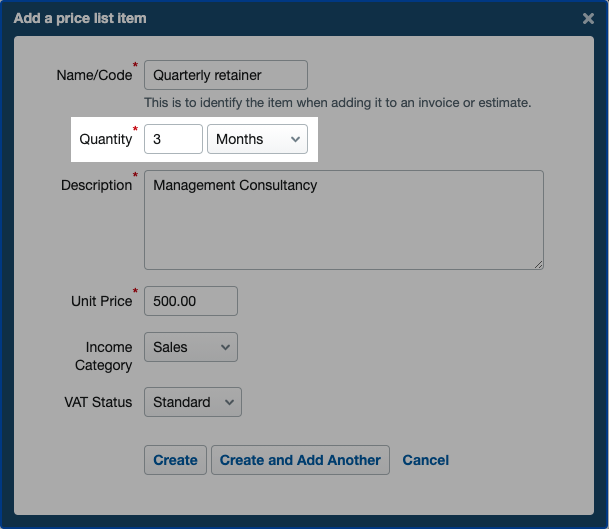 Category and VAT
Choose the default income category that you want sales of this item to go into, and the default VAT rate that's used for sales of this item - standard, reduced, or none.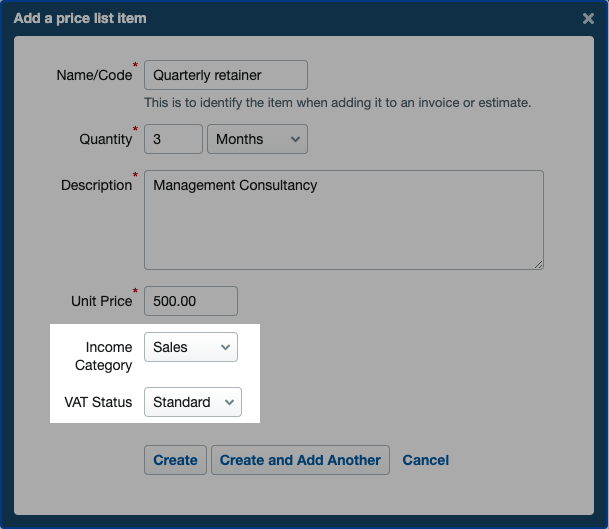 Adding a price list item to an invoice
When I come to invoice my customer, I'd choose to add the item from a price list.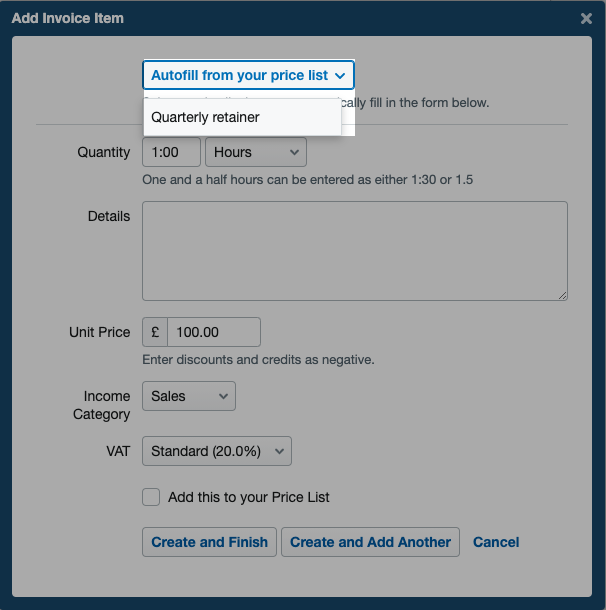 FreeAgent then automatically pre-populates the item boxes from the price list.
If I wanted to invoice the customer for 2 quarters at once, i.e. 6 months, I would change the quantity, like this.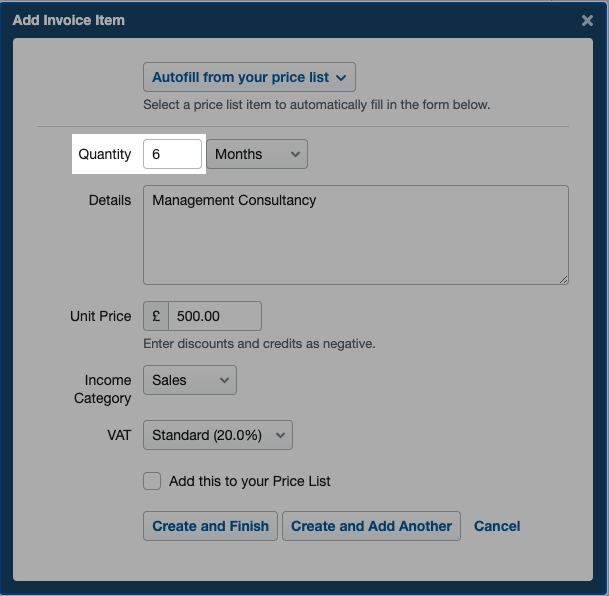 I could also change the income category and VAT rate for this particular sale.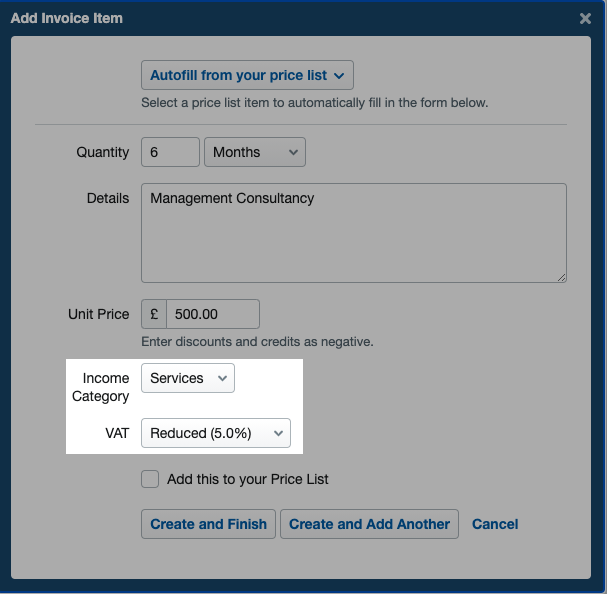 If once I've made changes to a price list item, I want to save that as a new price list item, I can.
For example, let's say I decide to invoice my customers for a monthly retainer instead of a quarterly one.
I'd change the quantity to 1 month, then tick the "Add this to your Price List" box, and put in the price list name or code.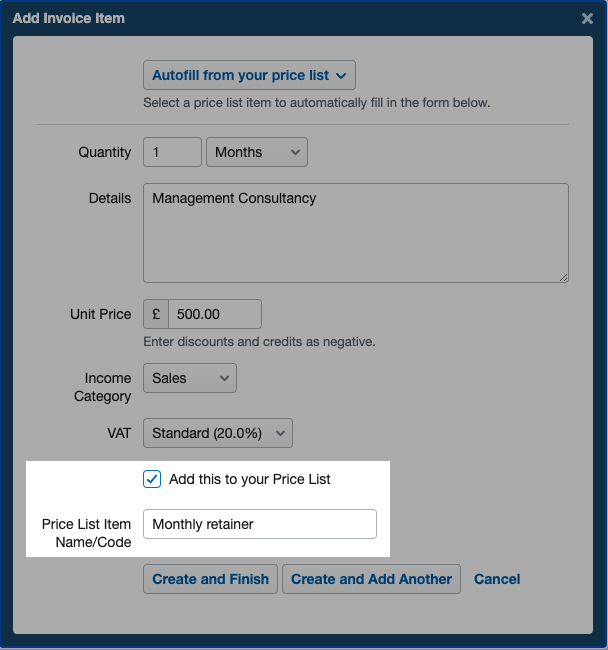 Once I select Create and Finish, the price list item appears on the invoice just as any other item would, and you're then ready to continue creating and sending the invoice as normal.