Pre-registration costs
When you register for VAT, you can claim the input VAT you paid on some pre-registration costs, such as stock and assets that your business has bought within 4 years of the registration date and still owns, or services that your business was billed for within the last 6 months. Here's how to do this on FreeAgent.
My first VAT return shows a really early date!
You might notice, when you do your first VAT return on FreeAgent, that it's dated back well before registration.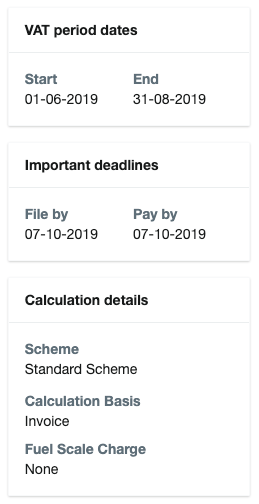 This is because FreeAgent will look back to see if you enter any bills or payments with VAT on them before that date.
But how do I tell FreeAgent which transactions to look at?
FreeAgent looks at bills, bank payments and expenses when it's looking for pre-registration input VAT. We'll use the example of bills.
Simply enter the bills as you normally would.
Enter them with the correct date, the date that's on the bill, just as normal, because FreeAgent will look back. Make sure that the bill date is after your company start date - because your business couldn't have bills issued to it before it existed.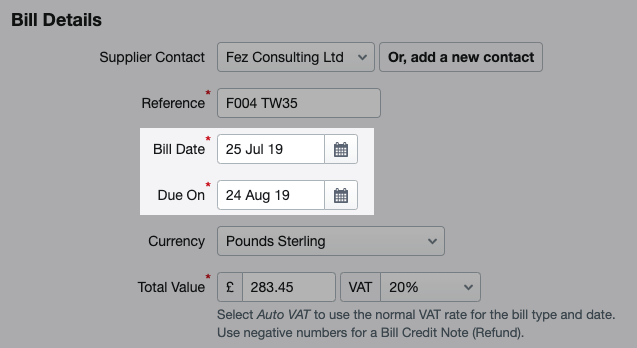 What if I'm not entitled to claim input VAT on this bill?
You need to make sure you claim the input VAT on the right transactions. If you are entitled to claim pre-registration VAT on a particular bill, enter that bill with VAT on it.
But if you're not entitled to claim pre-registration VAT, set the VAT rate to 0% so that FreeAgent does not reclaim for this on your VAT return.