Adding unbilled expenses to invoices
A guide to adding unbilled expenses to your invoices in FreeAgent
To add an expense or an invoice you will first need to associate that Expense with a Project. To do this simply select Rebill to Project when adding the Expense as shown below.

To then add your unbilled expenses to an invoice when you first add, or subsequently edit, the invoice you'll find fields on the form labelled 'Include Unbilled Items', 'Expenses and Estimates'.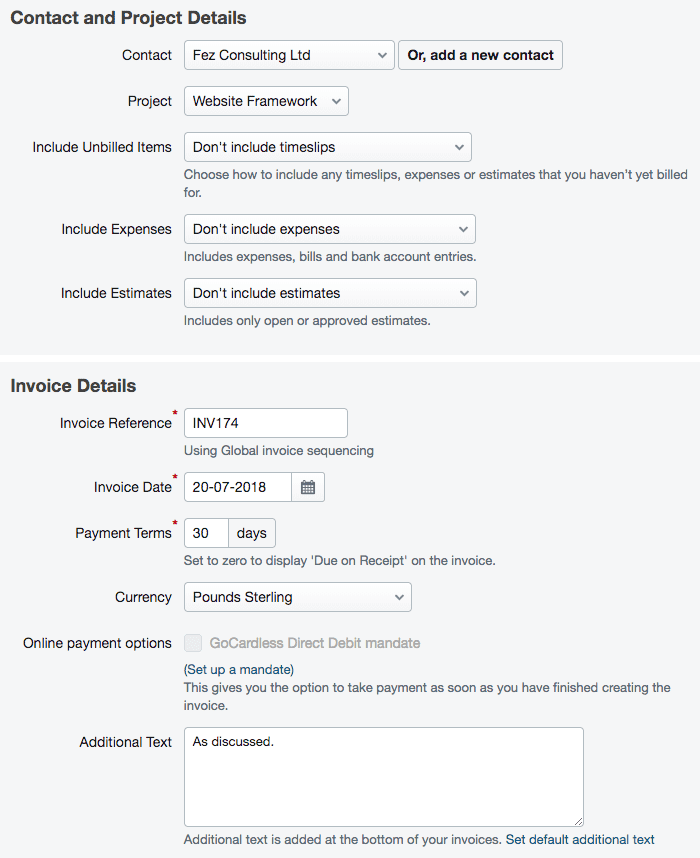 Just select One line per expense and save the invoice to have each expense added as an invoice item.